February 2020 Newsletter
It may be the shortest month of the year, but it hasn't felt like it here at the MLK! We've been busy with events, food drives, and yes – preparation for Summer 2020. Check it out:
---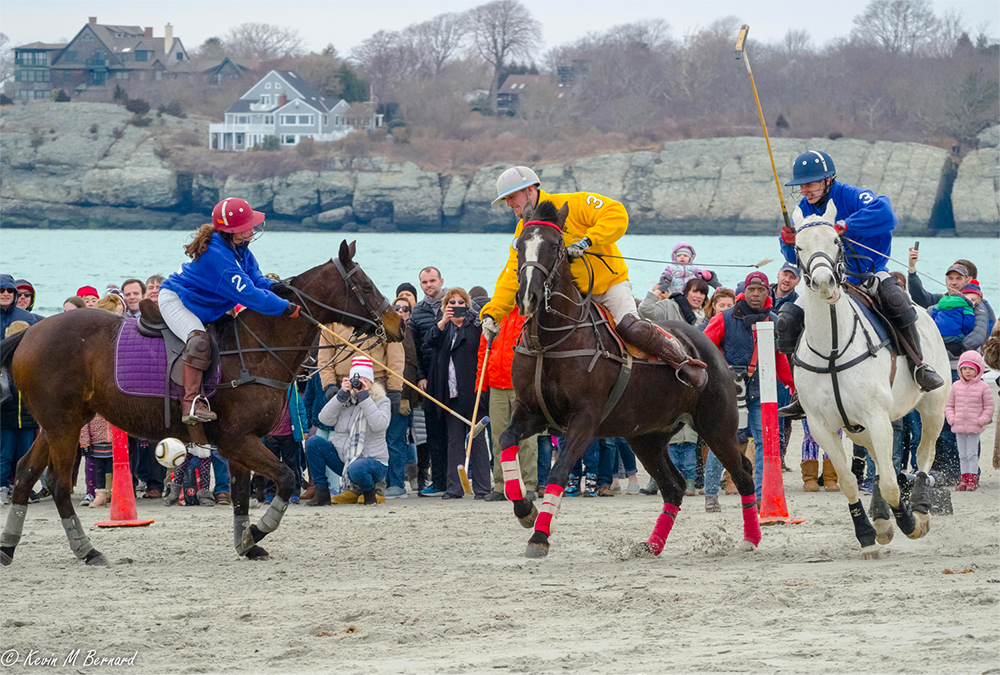 Newport Polo has partnered with the MLK Community Center for the 9th annual Beach Polo exhibition this weekend, the highlight of the 32nd annual Newport Winter Festival. This year's two-day polo exhibition will take place at 1 pm on Saturday, February 22nd and 1 pm on Sunday, February 23rd at 2nd Beach in Middletown, RI (weather permitting). Free admission and parking! Be sure to bring a donation of non-perishable food items, toiletries and/or household items to stock the MLK's food pantry. We'll see you there! Facebook event
---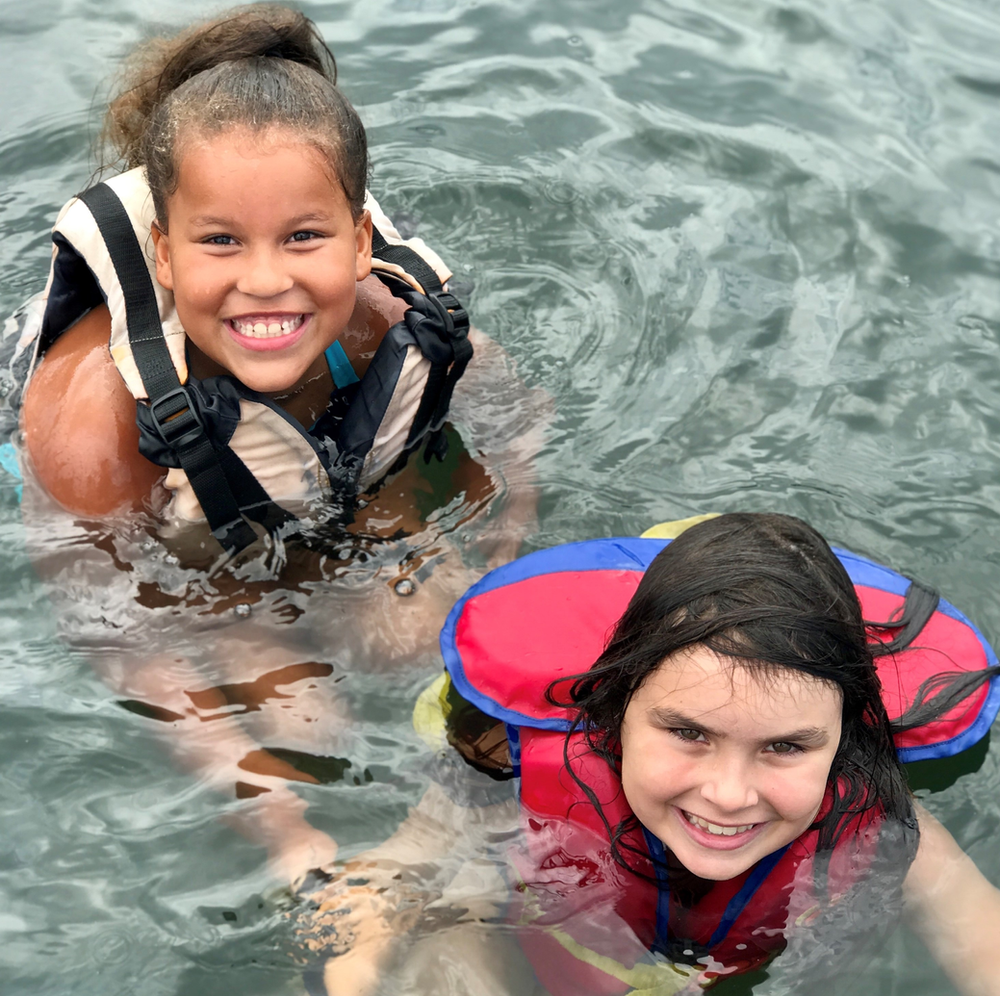 Summer Adventure Camp 2020
Your child will enjoy a summer filled with fun and learning at the MLK Community Center's Summer Adventure Camp! Our team of certified teachers help campers make and maintain academic strides in math, literacy, and science through hands-on activities and field trips.
Who: Students entering 1st grade through entering 5th grade
What: The MLK's Summer Camp is $170 per week, per camper. DHS Accepted and scholarships are available.
When: June 22 – Aug. 21, Monday – Friday, 8 am – 4 pm* (after & before care available at an additional charge)
For more information or to apply, please contact Sally Swistak, Education Director, by phone at (401) 846-4828 , or by email.
---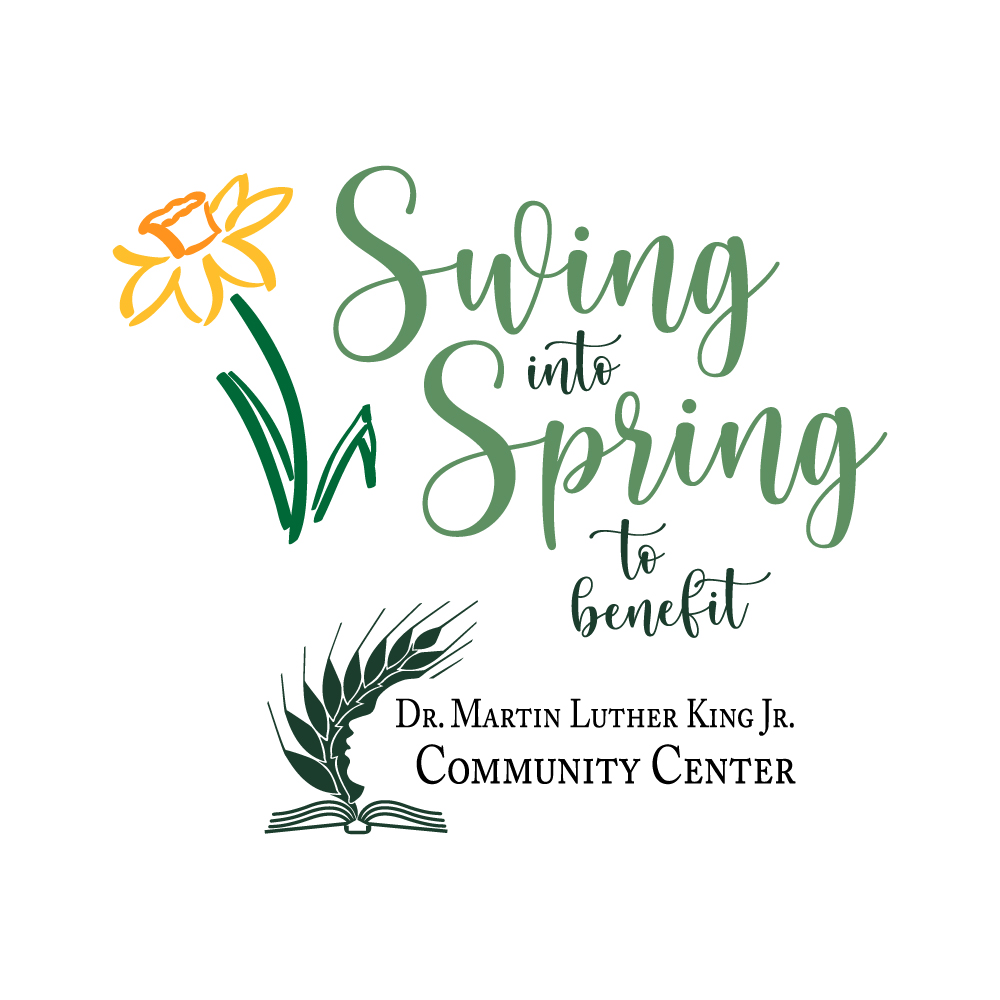 SAVE THE DATE: Our 24th annual Swing into Spring 'party with a purpose' will be held on Friday, April 24th at the Atlantic Resort at Wyndham Newport Hotel in Middletown, RI from 6:30 to 10:30 p.m. This year, Swing into Spring is getting a bit of a face lift – you won't want to miss all of the surprises we have in store for you! This event will sell out, so purchase your tickets early. TICKETS & SPONSORSHIP
---
Rotary BBQ Dinner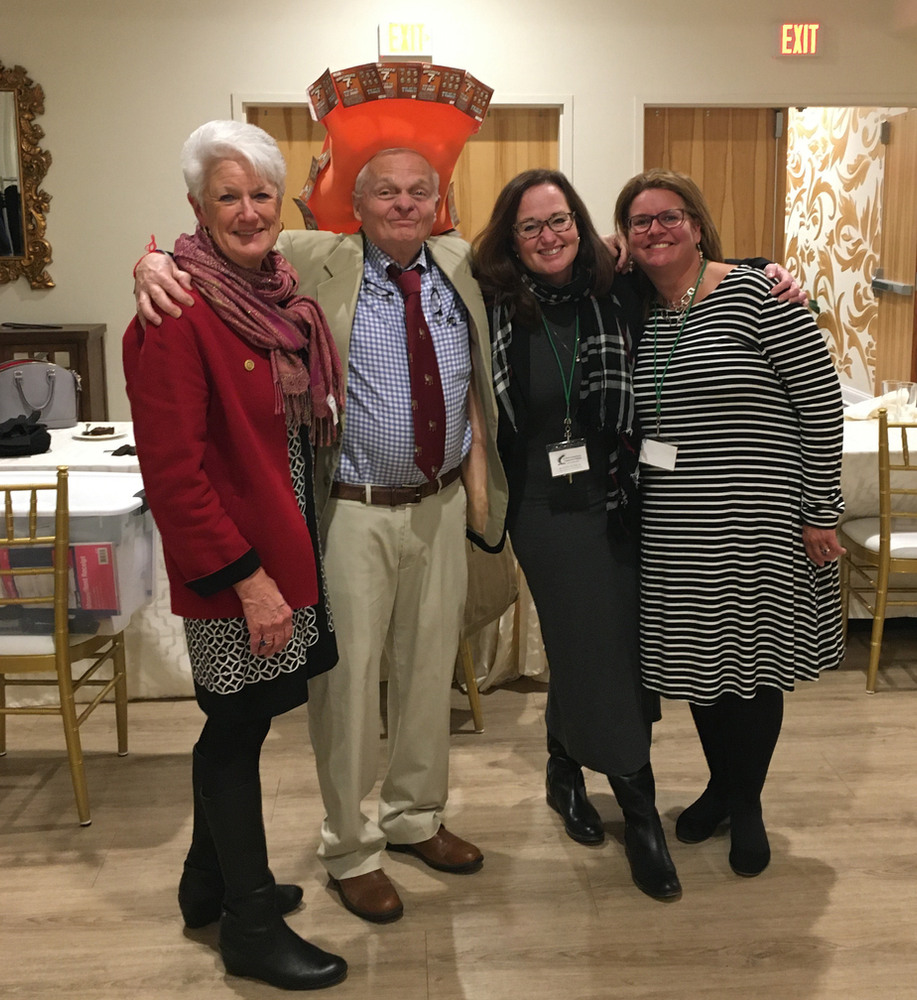 Above: Deanna Conheeny and Patrick Burke (wearing the coveted Lottery Ticket Hat!) of the Middletown Rotary pose with Alyson Novick and Heather Hole Strout of the MLK Center.
We are humbled by the outpouring of support that was shown at last Wednesday's Middletown Rotary BBQ Buffet to support the MLK Community Center. The Rotary Club's efforts raised a record-breaking $26,507 for the MLK's Hunger Services programs. A special thanks to the Middletown Rotary for their hours of work, and to everyone at the Atlantic Resort at Wyndham Newport Hotel for their continued support.
---
Join Our Team

We're hiring! We are still accepting resumes for the following positions:
Summer Literacy Teacher
Summer Camp Staff
---
Ton of Love Food Drive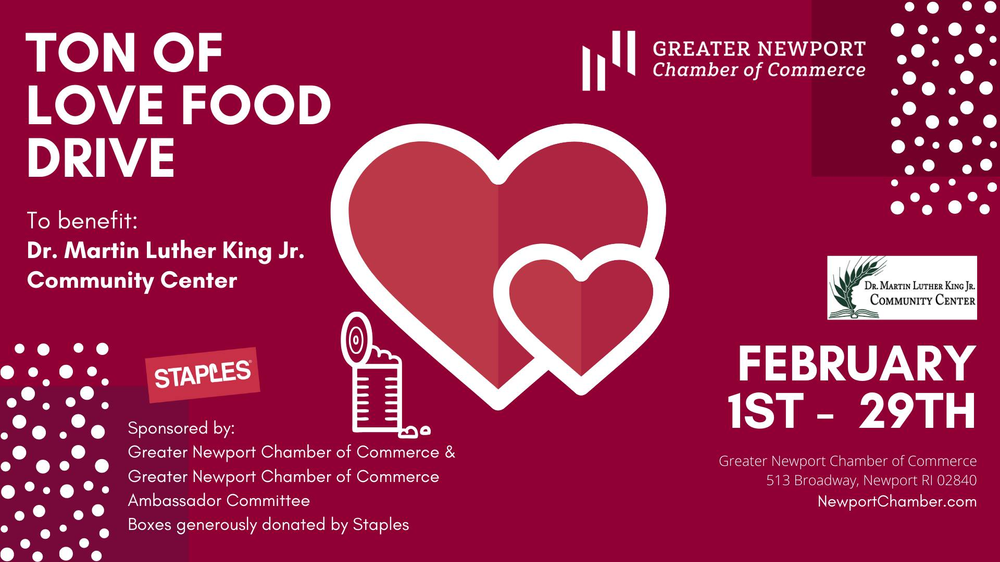 It's that time of year again: time for the ,,Greater Newport Chamber of Commerce's Ton of Love Food Drive to benefit the MLK Community Center! Throughout the month of February, donate funds, nonperishable food, and/or personal items at businesses around Newport (list of participating businesses available in the Facebook event).
---
UPCOMING EVENTS:
---
Weekly Community Programming

"LivFit" Nutrition & Cooking Class
Tuesdays 5:00 pm – 6:00 pm
Thursdays 5:00 pm – 6:00 pm
Please RSVP with Kristin: (401) 368-7614
Thursdays 11:30 am – 12:30 pm
Fridays 10:00 am-11:00 am
All classes are free & suitable for all skill levels. All are welcome & no pre-registration required, unless otherwise stated.
---
Audrain Concours Foundation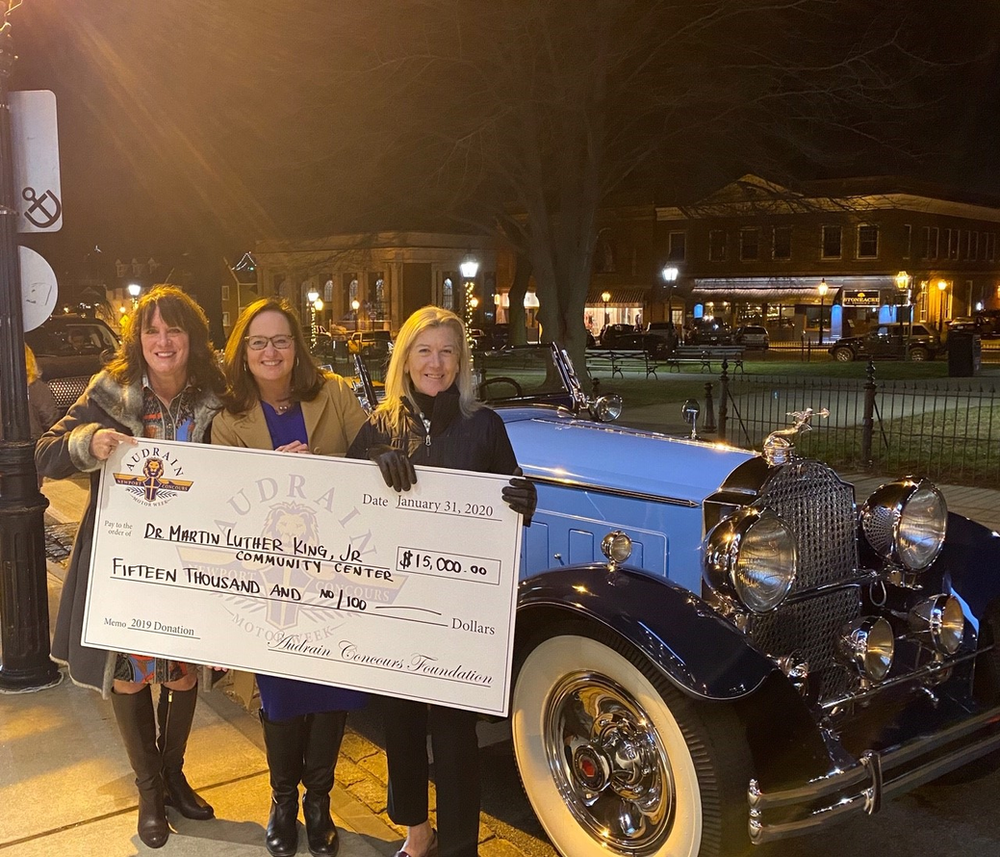 The MLK is proud to be 1 of 5 nonprofits awarded a charitable donation from the Audrain Concours Foundation from the inaugural 2019 Audrain's Newport Concours & Motor Week. The MLK Community Center received $15,000 at the premier of the documentary "Best In Class: The Making of a Concours d'Elegance" at Jane Pickens Theater & Event Center.
---
MARCH MOBILE FOOD PANTRIES:
3/3 Bayside Village (Newport)
4 – 5:30 pm
3/6 Festival Field (Newport),
12 – 2 pm
3/10 Donovan Manor (Newport),
12 – 2 pm
3/13 Quaker Estates (Portsmouth), 12 – 2 pm
3/17 AHEPA II Apartments (Newport), 12 – 2 pm
3/20 Hancock Estates (Tiverton),
12 – 2 pm
3/21 Parkholm Senior Center (Newport),
12 – 2 pm (First Saturday!)
3/24 Edgar Court (Newport),
12 – 2 pm
3/27 Pemberton Apartments (Jamestown),
12 – 2 pm
3/27 Conanicus Apartments (Jamestown),
2:30 – 3:30 pm
---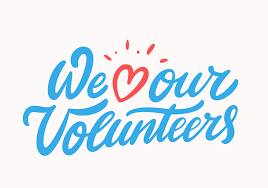 ---
Individual & Business Sponsorships Available!
Sponsorship of Swing into Spring provides excellent visibility within the community while sustaining the MLK's life-changing programs. We expect 400 guests to attend Swing into Spring and enjoy a cocktail hour, seated dinner, music, and dancing. Will you rise to the challenge as our community champion and sponsor this favorite event?