UPDATES FROM THE MLK COMMUNITY CENTER
Friday, October 22nd, 2020
MLK OCEAN STEWARDS [VIRTUALLY] MAKE NEW FRIENDS: The 11th Hour Racing Team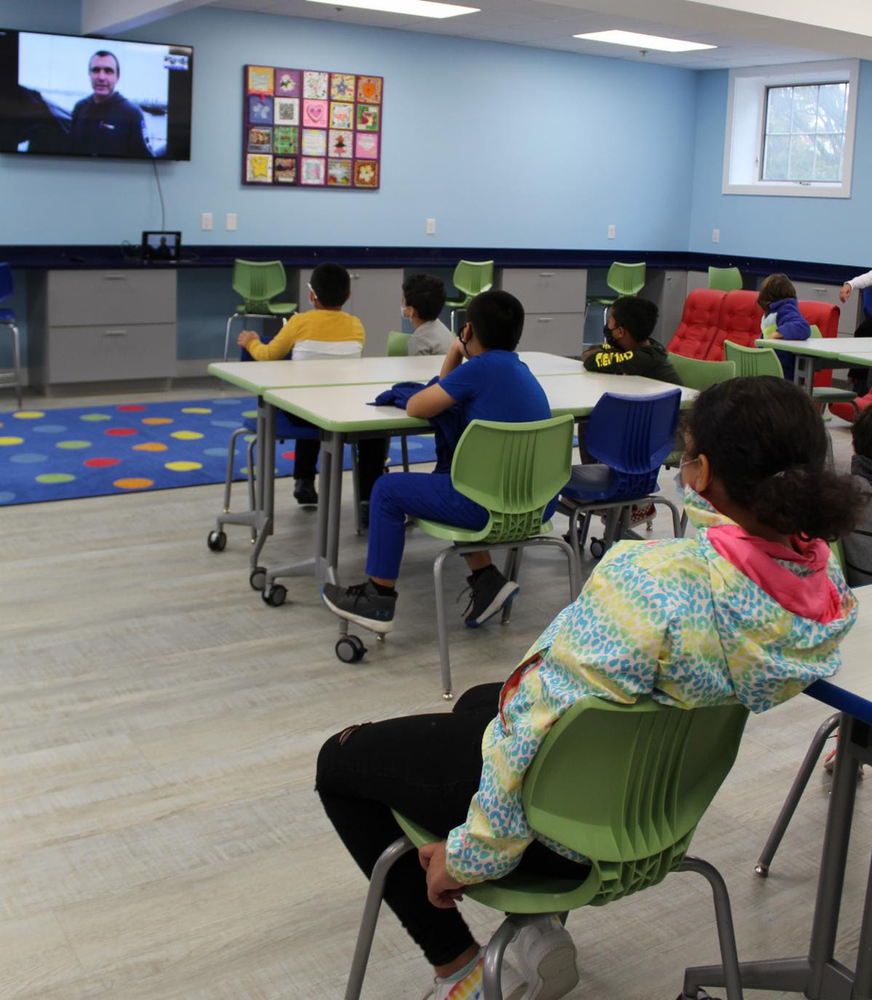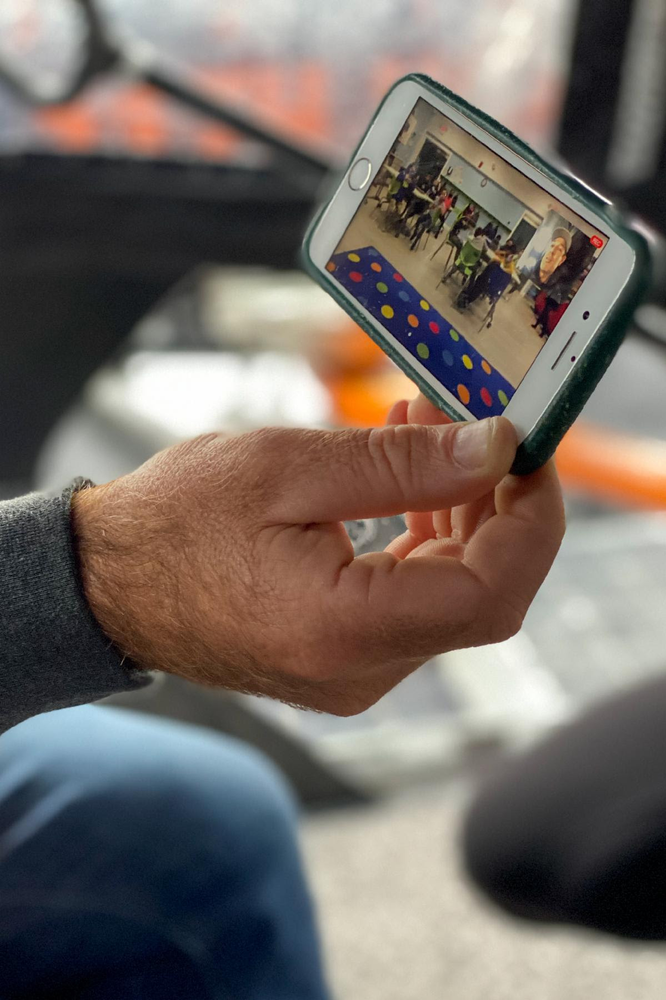 This past Wednesday, our After School students enjoyed a very special treat: a virtual tour and Q&A session with new friends, skipper Charlie Enright and navigator Simon Fisher from the 11th Hour Racing Team! 11th Hour Racing's mission is to establish strategic partnerships within the sailing and maritime communities to promote collaborative, systemic change benefitting the health of our ocean – one degree at a time. Our kids really connect with their work: Summer Campers learned about the environment and sustainability, and even wrote letters encouraging local government to support sustainability initiatives. Going to the beach and exploring the shore are big parts of Summer Camp, as are sailing lessons with our friends at Sail Newport. That makes our kids ocean stewards, too, just like their new friends from the 11th Hour Racing Team. Yesterday, After Schoolers enjoyed a tour of the interior and exterior of the sailboat, learned a bit about how the boat works and navigating the seas and what life aboard is like during the race (wow, those bunks are tiny!). The kids asked Charlie and Simon a few of their most pressing questions (like what oceans the race course follows, and whether they might see sharks! ). The team sails for France at the end of this month to get ready for the 2022-2023 Ocean Race. Thank you, 11th Hour Racing Team, for making time for the MLK's students. We hope you'll stay in touch in the coming months. We're rooting for you…and for our oceans!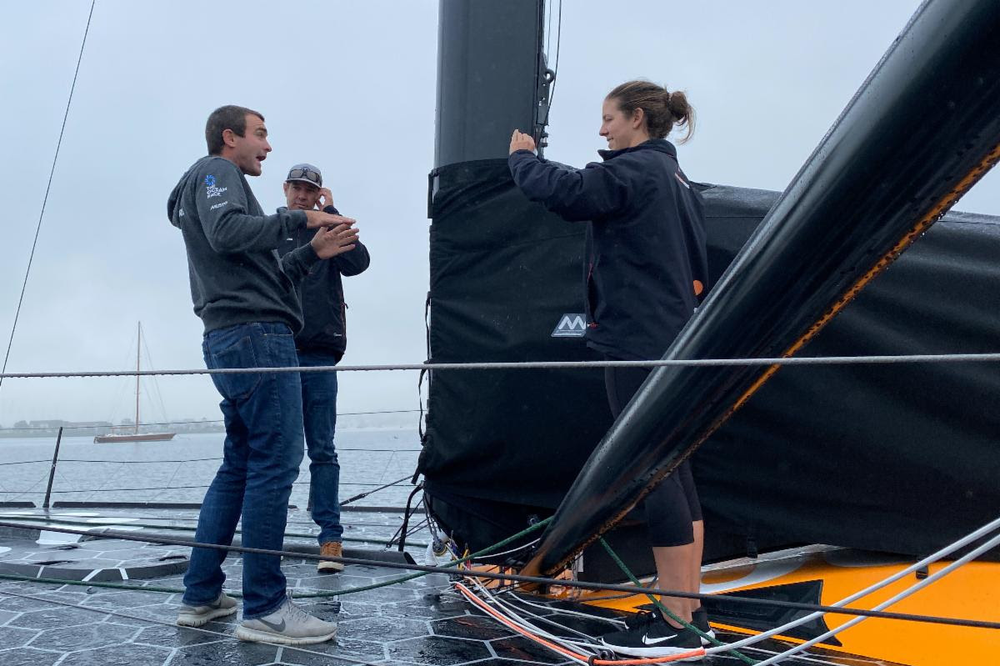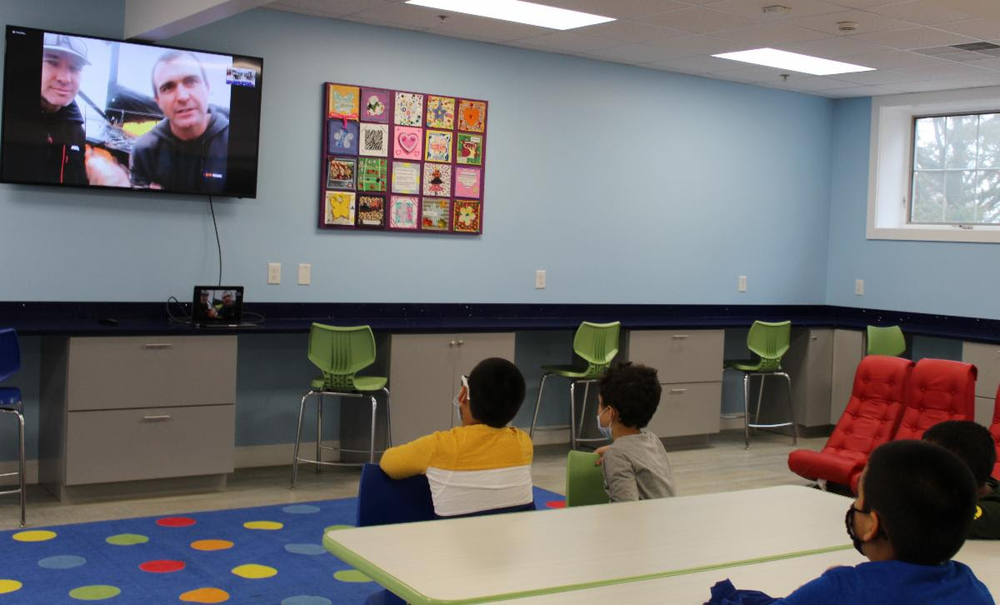 ---
HOT BREAKFAST AT THE MLK ,Our volunteers serve up warm food & warm smiles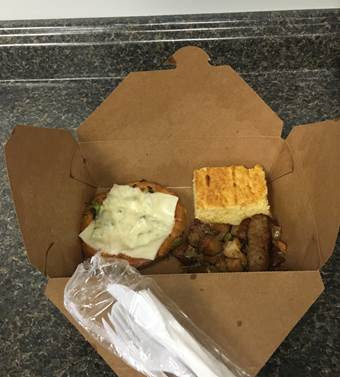 This photo doesn't do justice to the impact (and deliciousness) of this meal! Although we can't yet welcome Breakfast clients back into the Center for a sit-down meal and fellowship, we offer a hot breakfast almost every weekday during Daily Breakfast (7:30 – 8:30 am). The photo at right shows a meal from last week: a mini veggie and cheese frittata, home fries, sausage, and cornbread. Yum! In 2019, the MLK provided over 10,000 breakfast meals to 262 clients.
---
KEEPER OF THE DREAM: This Monday Please join us!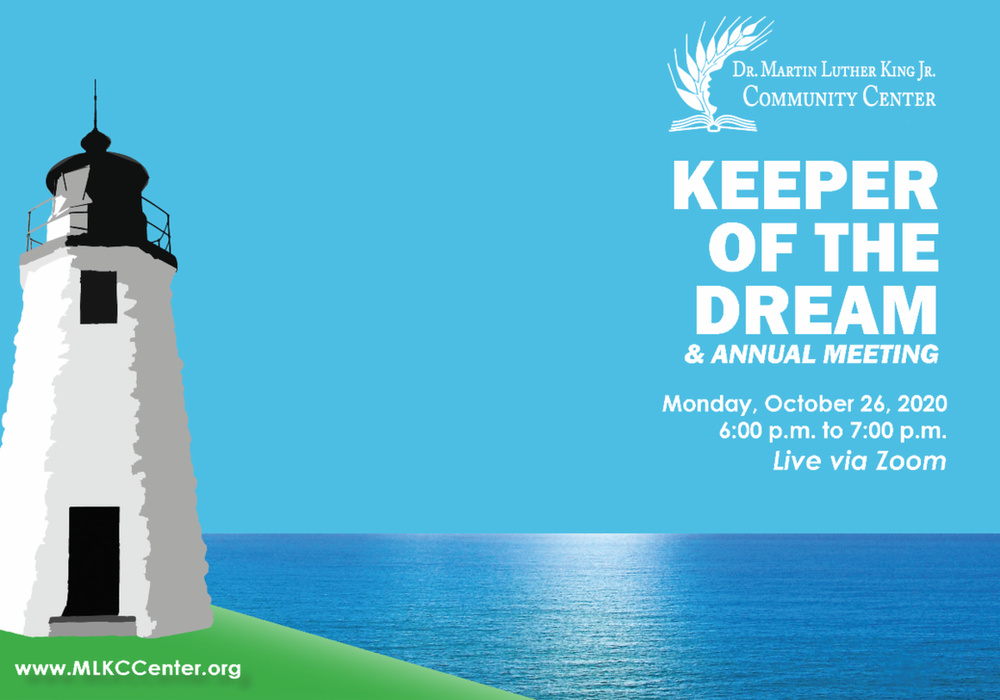 Our Keeper of the Dream awards & Annual Meeting will be held virtually this coming Monday, October 26th from 6-7 p.m. on Zoom. We will be honoring some of very special people: Keepers of the Dream: Nancy & Doug Horsey; Keeper of the Dream – Community Partner: ,Jamestown Community Farm; and Volunteers of the Year: Betsy Blair & Jim Van Winkle.
RSVP is required to receive the private Zoom invitation. Join us and raise a [virtual!] glass to 2019 and these incredible honorees!
---

---
HERE TO HELP
Grab-n-Go Breakfast Mon-Fri, 7:30 – 8:30 a.m. (Marcus Wheatland Blvd entrance)
Food 2 Friends delivery for homebound seniors. Contact Ed for more info
Mobile Food Pantry visits to low-income housing communities
Preschool for registered preschool students. Openings currently available for 3 year olds. Contact Tanya by email or by phone: (401) 846-4828 x117
After School program for registered students
Daily Bread: Mon-Fri at the Marcus Wheatland Blvd entrance
On-site food pantry: Monday, Wednesday, and Friday from 10 a.m. to 2 p.m. and Wednesday evenings from 4 p.m. to 6 p.m. First Saturday of each month from 10 a.m. to 12 p.m.
Veggie Days weekly vegetable distribution outside, Thursdays 10 a.m. to 2 p.m. or while supplies last. ,Now year-round! Veggie Days will be 10 a.m. – 1 p.m. beginning November 1st
LivFit Cooking & Nutrition class Tuesday & Thursday at 5 p.m. Class is socially distanced and masks are required. Call or text Kristin to attend: (401) 368-7614
Grab 'n Go lunches: Tues. Nov. 3rd, & Tues. Nov. 17th from 11:30 a.m. to 1 p.m. Free! Presented in collaboration with McGrath's Clambakes. Menu TBD. Eating on-site not permitted
Free flu shot clinic: Tues, Oct. 27th from 10 a.m. to 11:30 a.m. Adults 18+ only. Please bring your health insurance card if you are insured, but no one will be turned away. RSVP required: email or call Gianna: (401) 846-4828 x121
Chowder Cup Giveaway: Weds, Nov. 4th from 4 – 6 p.m. stop by the Center for a free cup of award-winning chowder, presented by the Newport Chowder Company!
**NEW** Shape Up! Fitness class with Debra: Held every Wednesday at 8:30 a.m. Free. This full-body workout aims to improve balance, bone health, flexibility, and strength of participants in a safe, welcoming, and fun environment. RSVP with Mel by email or phone: (401) 846-4828 x124
**WELCOME BACK** The Lunch & Learn series for older adults returns to the Center beginning on Tues. Oct. 27th at 12 p.m. Other dates TBA. This Lunch & Learn's activity will be bingo, and lasagna, salad, & dessert will be served. RSVP with Mel by email or phone: (401) 846-4828 x124
Stepping Stones mentoring program: Start your journey to food security and overcome the obstacles that might stand in your way with the help of Client Support Specialist, Dezarae. This one-on-one mentoring program is open to any Newport County resident willing to meet (virtually or in-person) twice per month for at least six months, aged 18+, who is struggling with food insecurity. Contact Dezarae via email or call (401) 846-4828 x118
Dolly Parton's Imagination Library, presented by the Bazarsky Family Foundation in partnership with the MLK Community Center, puts books into the hands and hearts of children across the world. They partner with local communities to mail a hand-selected, age-appropriate, high-quality book each month to registered children from birth to age five, completely free of cost & regardless of family income. More info
Senior farmers market coupon booklets are available to pickup at the MLK. While supplies last, Rhode Island residents seniors ages 60+ who meet the income requirements can pick up one booklet per season. ,Reminder: coupons expire Oct. 31st, 2020
Holiday Help: Registration is open! Contact Dezarae by email or by phone: (401) 846-4828 x118 or register online. Due to limits on gathering, no drop-in registrations permitted this year. Thanksgiving registration deadline: Nov. 10th. Holiday pantry & Santa's Workshop deadline: Nov 20th
Donations: Donations of non-perishable food, fresh produce, household items, and personal care items are accepted at our loading dock Mon-Fri 8:30 a.m. – 5:00 p.m. Please ring the bell upon arrival. Masks required to donate. A list of our urgent needs available here
Dr. Martin Luther King, Jr. Community Center
(401) 846-4828
No temenos la capacidad de traducir cada entrada del blog a español porque usamos una herramienta de traducción en el internet. Por favor, disculpe cualquier error gramática. Por favor, llame al Centro si tiene alguna pregunta.
Nuestros Ocean Stewards hacen nuevos amigos: el equipo de carreras de la undécima hora
ACTUALIZACIONES DEL MLK COMMUNITY CENTER Viernes 22 de Octubre de 2020
MLK OCEAN STEWARDS [PRÁCTICAMENTE] HACE NUEVOS AMIGOS: ,El equipo de carreras de 11 horas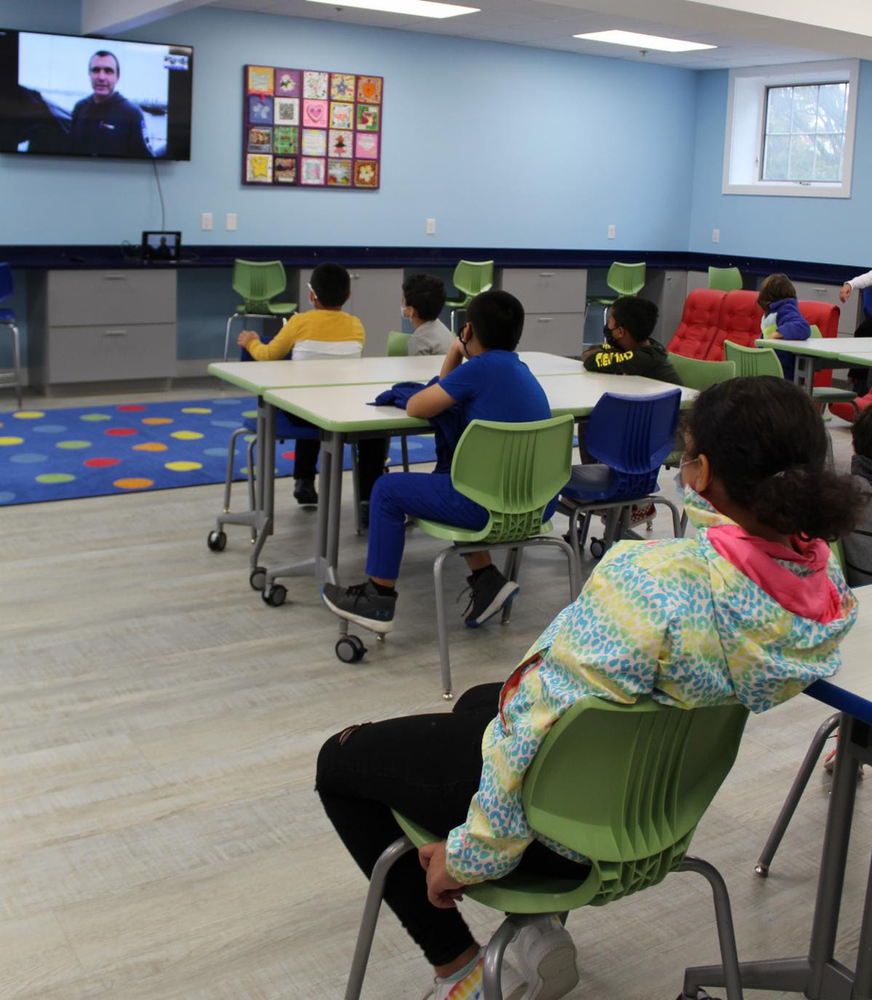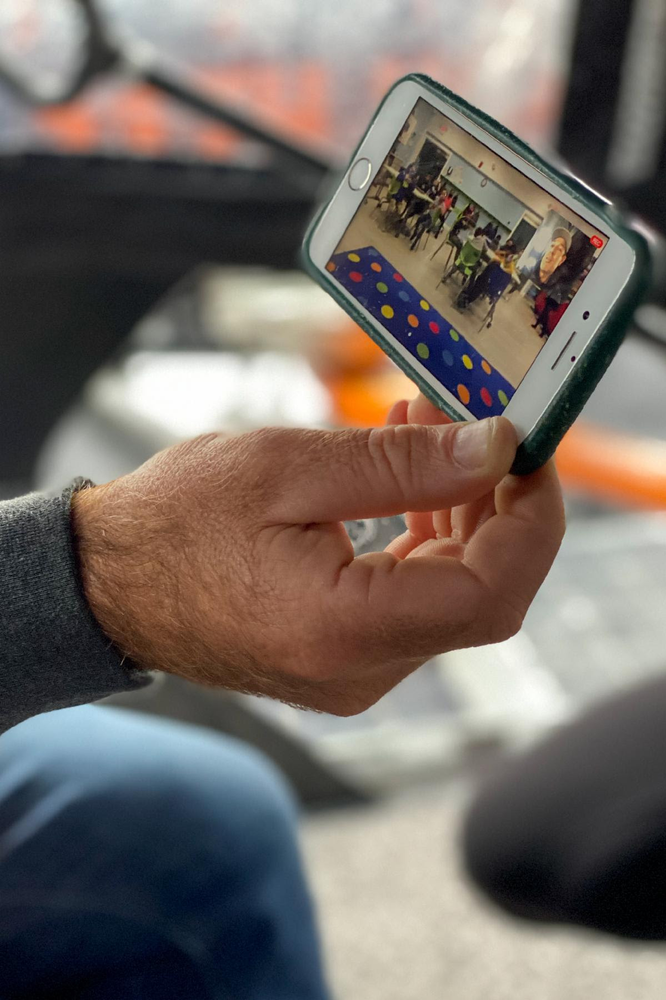 El miércoles pasado, nuestros estudiantes de After School disfrutaron de un regalo muy especial: una visita virtual y una sesión de preguntas y respuestas con nuevos amigos, el patrón Charlie Enright y el navegante Simon Fisher del equipo de carreras de 11th Hour. La misión de ,11th Hour Racing es establecer asociaciones estratégicas dentro de las comunidades de navegación y marítimas para promover un cambio sistémico y colaborativo que beneficie la salud de nuestro océano, un grado a la vez. Nuestros niños realmente se conectan con su trabajo: Summer Campers aprendieron sobre el medio ambiente y la sostenibilidad, e incluso escribieron cartas alentando al gobierno local a apoyar las iniciativas de sostenibilidad. Ir a la playa y explorar la costa son partes importantes del campamento de verano, al igual que las lecciones de navegación con nuestros amigos en Sail Newport. Eso hace que nuestros niños también sean administradores del océano, como sus nuevos amigos del equipo de carreras de ,11th Hour. Ayer, After Schoolers disfrutó de un recorrido por el interior y exterior del velero, aprendió un poco sobre cómo funciona el barco y cómo navegar por los mares y cómo es la vida a bordo durante la carrera (¡guau, esas literas son diminutas!). Los niños le hicieron a Charlie y Simon algunas de sus preguntas más urgentes (como qué océanos sigue el circuito de carreras y si podrían ver tiburones). El equipo zarpa hacia Francia a finales de este mes para prepararse para la Ocean Race 2022-2023. Gracias, ,11th Hour Racing Team, por hacer tiempo para los estudiantes de MLK. Esperamos que se mantenga en contacto en los próximos meses. Te apoyamos … ¡y nuestros océanos!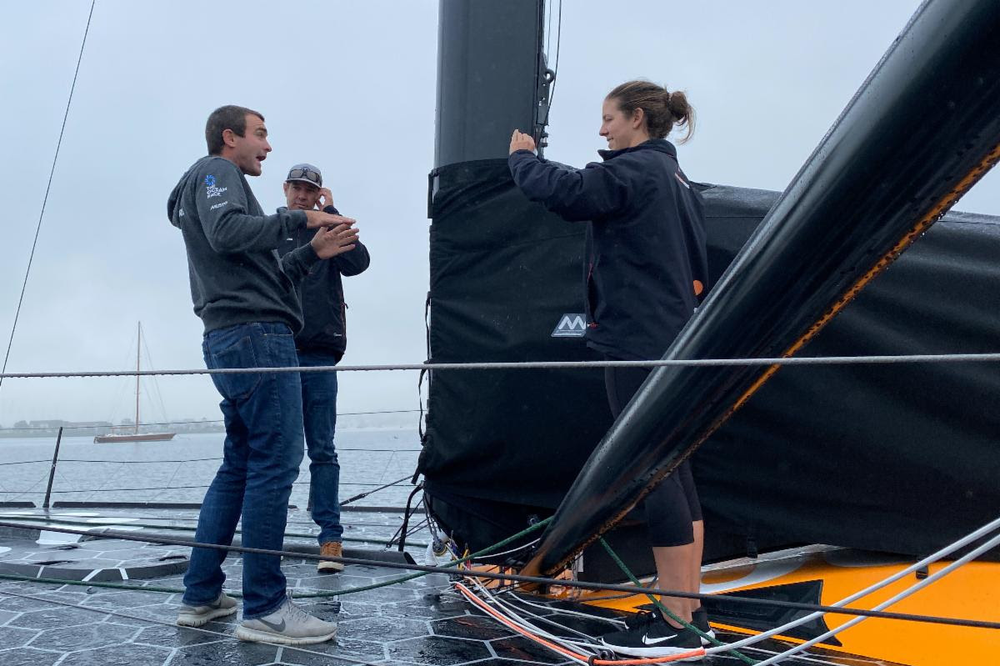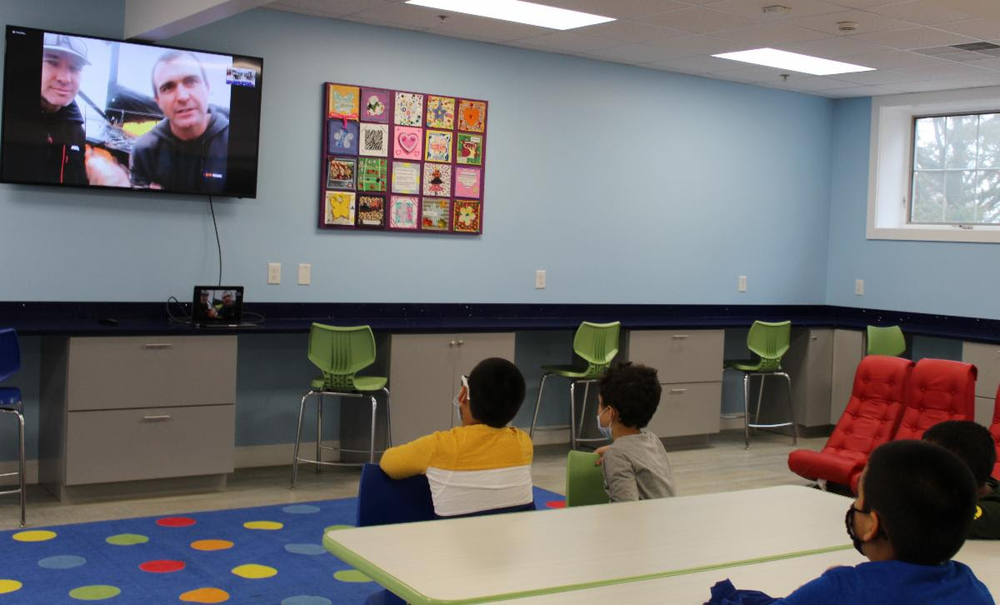 ---
DESAYUNO CALIENTE EN EL MLK Nuestros voluntarios sirven comida caliente y sonrisas cálidas.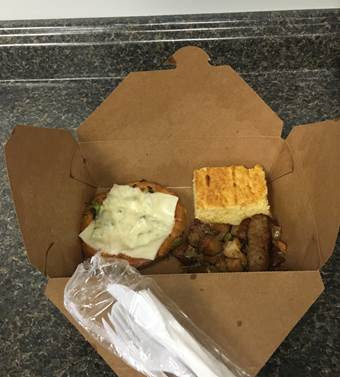 ¡Esta foto no hace justicia al impacto (y la delicia) de esta comida! Aunque todavía no podemos dar la bienvenida a los clientes de desayuno al Centro para una comida y compañerismo, ofrecemos un desayuno caliente casi todos los días de la semana durante el desayuno diario (7:30 – 8:30 am). La foto de la derecha muestra una comida de la semana pasada: una mini frittata de verduras y queso, papas fritas caseras, salchichas y pan de maíz. ¡Mmm! En 2019, MLK proporcionó más de 10,000 desayunos a 262 clientes.
---
GUARDIÁN DEL SUEÑO: Este lunes ¡Por favor únete a nosotros!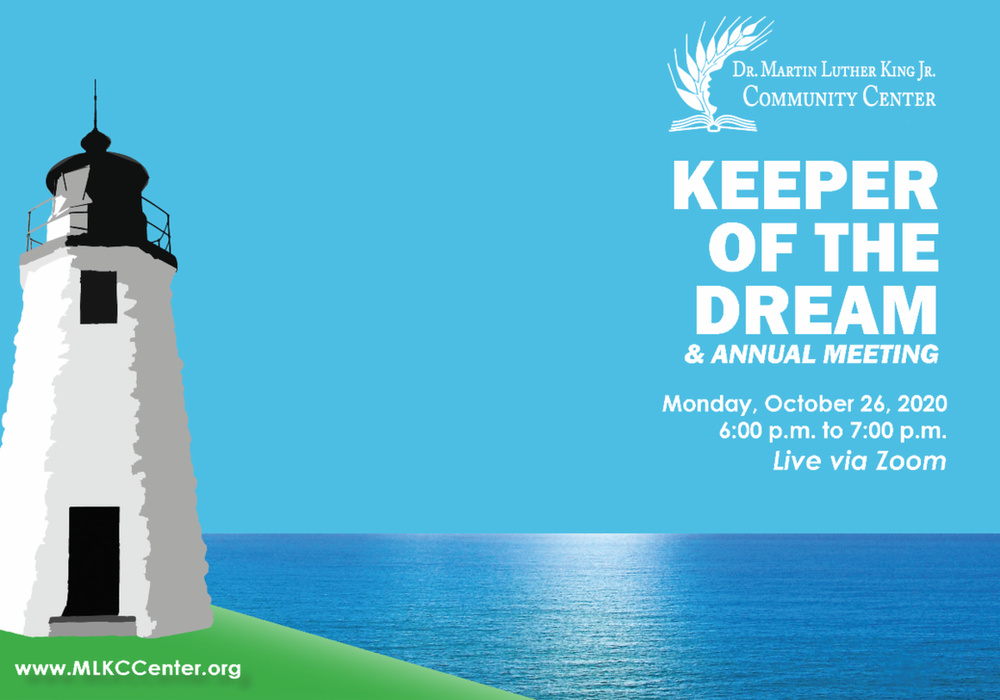 Nuestros premios ,Keeper of the Dream y la reunión anual se llevarán a cabo virtualmente el próximo lunes 26 de octubre de 6 a 7 p.m. en Zoom. Honraremos a algunas personas muy especiales: Guardianes del Sueño: Nancy & Doug Horsey; Keeper of the Dream – Socio de la comunidad: Jamestown Community Farm; y voluntarios del año: Betsy Blair y Jim Van Winkle. Es necesario confirmar su asistencia para recibir la invitación privada de Zoom. ¡Únase a nosotros y levante una copa [¡virtual!] Por el 2019 y estos increíbles homenajeados. ,RSVP para Keeper of the Dream
---
,¡Apoye al condado de Newport, apoye a MLK!
---
AQUÍ PARA AYUDAR Tenga en cuenta que el Centro estará cerrado el próximo lunes 12 de octubre en conmemoración del Día de la Raza / Día de los Pueblos Indígenas.
Desayuno para llevar de lunes a viernes, de 7:30 a 8:30 a.m. (entrada de Marcus Wheatland Blvd)
Entrega de Food 2 Friends para personas mayores confinadas en el hogar
,Visitas móviles de despensa de alimentos a comunidades de viviendas de bajos ingresos
Preescolar para estudiantes de preescolar registrados. Aperturas actualmente disponibles para niños de 3 años. Comuníquese con ,Tanya por correo electrónico o por teléfono: (401) 846-4828 x117
Programa extracurricular para estudiantes registrados
Pan diario: de lunes a viernes en la entrada de Marcus Wheatland Blvd
Despensa de alimentos en el lugar: lunes, miércoles y viernes de 10 a.m. a 2 p.m. y miércoles por la noche a partir de las 4 p.m. a las 6 p.m. Primer sábado de cada mes de 10 a.m. a 12 p.m. Despensa de alimentos en el lugar: lunes, miércoles y viernes de 10 a.m. a 2 p.m. y miércoles por la noche a partir de las 4 p.m. a las 6 p.m. Primer sábado de cada mes de 10 a.m. a 12 p.m.
,Veggie Days distribución semanal de verduras al aire libre, jueves de 10 a.m. a 2 p.m. o hasta agotar existencias. ¡Ahora todo el año!
,Clase de cocina y nutrición LivFit los martes y jueves a las 5 p.m. La clase está socialmente distanciada y se requieren máscaras. Llame o envíe un mensaje de texto a Kristin para asistir: (401) 368-7614
,Almuerzos Grab 'n Go: martes 20 de octubre de 11:30 a.m. a 1 p.m. ¡Gratis! Presentado en colaboración con McGrath's Clambakes. Menú TBD. No se permite comer en el lugar
,Clínica gratuita de vacunación contra la gripe: martes 27 de octubre de 10 a.m. a 11:30 a.m. Solo para adultos mayores de 18 años. Traiga su tarjeta de seguro médico si está asegurado, pero nadie será rechazado. Se requiere RSVP: ,envíe un correo electrónico o llame a Gianna: (401) 846-4828 x121
Sorteo de la copa de sopa: miércoles, 4 de noviembre de 4 a 6 p.m. ¡Pase por el Centro para disfrutar de una taza gratis de sopa de pescado galardonada, presentada por Newport Chowder Company!
** NUEVO ** ¡,Ponte en forma! Clase de fitness con Debra: todos los miércoles a las 8:30 a.m. Gratis. Este entrenamiento de cuerpo completo tiene como objetivo mejorar el equilibrio, la salud ósea, la flexibilidad y la fuerza de los participantes en un entorno seguro, acogedor y divertido. RSVP con Mel por correo ,electrónico o teléfono: (401) 846-4828 x124
** BIENVENIDO DE NUEVO ** La serie ,Lunch & Learn para adultos mayores regresa al Centro a partir del martes. 27 de octubre a las 12 p.m. Otras fechas por confirmar. Esta actividad de Lunch & Learn será bingo y se servirá lasaña, ensalada y postre. RSVP con Mel por correo ,electrónico o teléfono: (401) 846-4828 x124
Programa de mentores Stepping Stones: comience su viaje hacia la seguridad alimentaria y supere los obstáculos que puedan interponerse en su camino con la ayuda del especialista en atención al cliente, Dezarae. Este programa de tutoría individual está abierto a cualquier residente del condado de Newport que desee reunirse (virtualmente o en persona) dos veces al mes durante al menos seis meses, mayores de 18 años, que esté luchando contra la inseguridad alimentaria. Póngase en contacto con Dezarae por correo ,electrónico o llame al (401) 846-4828 x118
,La Biblioteca de imaginación de Dolly Parton, presentada por la Fundación de la Familia Bazarsky en asociación con el Centro Comunitario MLK, pone libros en las manos y corazones de niños de todo el mundo. Se asocian con las comunidades locales para enviar por correo un libro de alta calidad, seleccionado a mano y apropiado para la edad cada mes a los niños registrados desde el nacimiento hasta los cinco años, completamente gratis e independientemente de los ingresos familiares. ,Más información
Los folletos de cupones del mercado de agricultores mayores están disponibles para recoger en MLK. Hasta agotar existencias, los residentes de Rhode Island, personas mayores de 60 años o más que cumplan con los requisitos de ingresos, pueden recoger un folleto por temporada. Los cupones vencen el 31 de octubre
Ayuda de vacaciones: ¡La inscripción está abierta! Comuníquese con Dezarae ,por correo electrónico o por teléfono: (401) 846-4828 x118 ,o regístrese en línea. Debido a los límites de recolección, no se permiten registros directos este año.
Donaciones: Se aceptan donaciones de alimentos no perecederos, productos frescos, artículos para el hogar y artículos de cuidado personal en nuestro muelle de carga de lunes a viernes de 8:30 a.m. a 5:00 p.m. Por favor toque el timbre a su llegada. Se requieren máscaras para donar. Una lista de nuestras necesidades urgentes ,,disponible aquí
Centro Comunitario Dr. Martin Luther King, Jr. (401) 846-4828 anovick@MLKCCenter.org www.MLKCCenter.org