Above: Our preschool students made life-sized self-portraits as one of their many activities this month!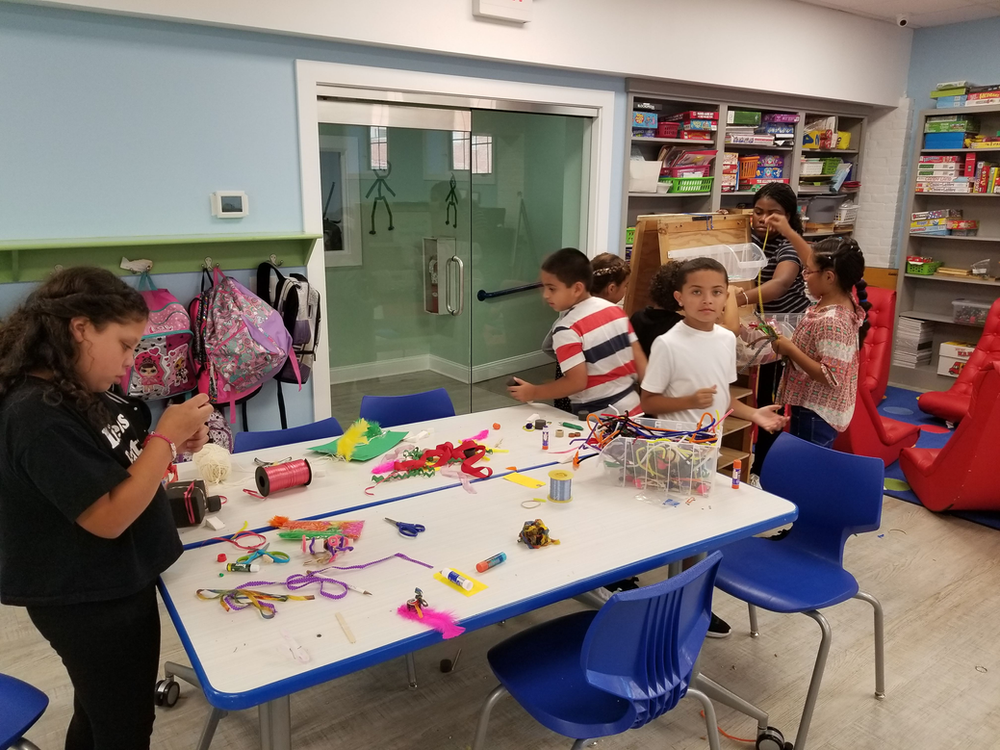 Above: Students in our After School Program flex their creative muscles every Friday during Make Your Life exploratory learning, a program in conjunction with FabNewport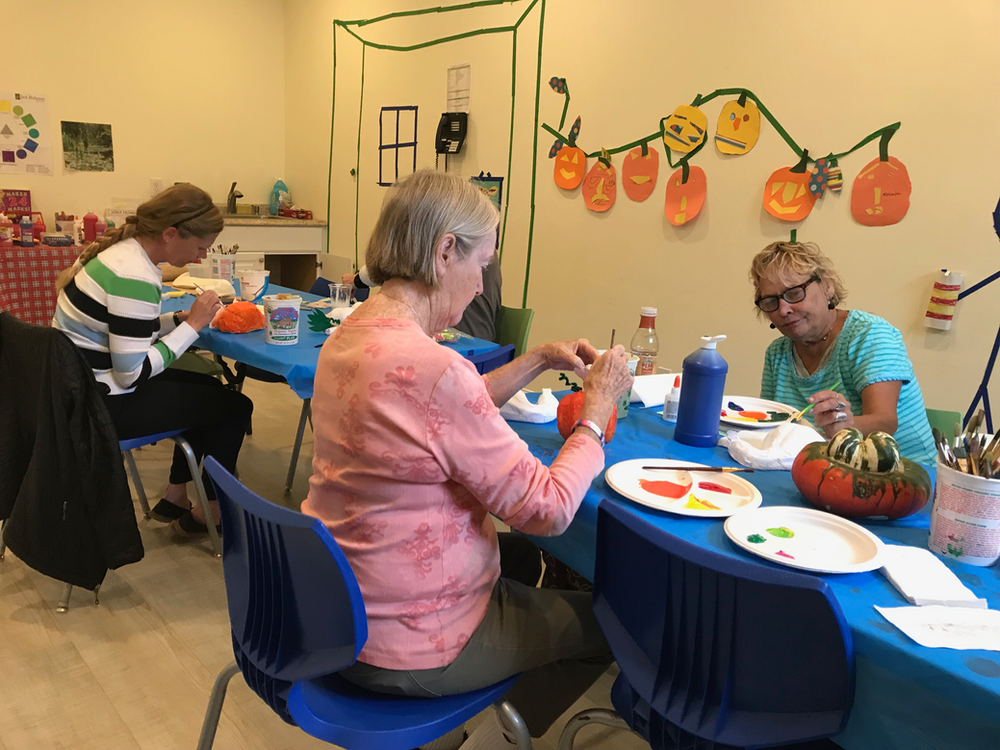 Above: Participants in our free Community Art Class enjoy a craft lead by instructor Mandy Howe. Our Art Classes are offered thanks to a generous grant through RISCA. Join us next week!
October is National Arts & Humanities Month, and we've been celebrating creativity all month long. Instilling creative thinking and a love of the humanities is a core value throughout all of our programming!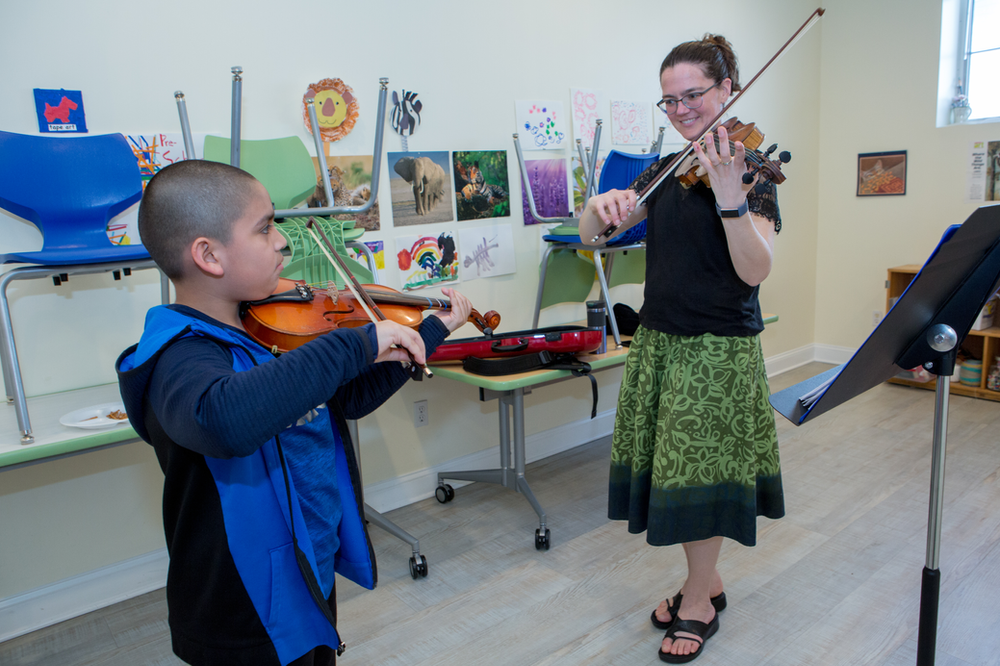 Above: An Afterschool student receives violin lessons from a teacher with the Newport String Project. Thank you for enriching our students' lives with music!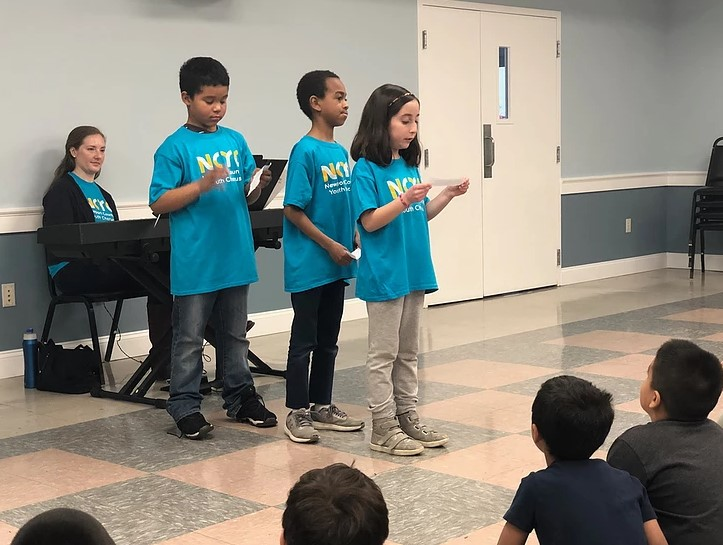 Above: Students in the Newport County Youth Chorus program present their work to other MLK students. Yet another enriching music program we are so thankful to have at the Center!
---
EDUCATION OPENINGS:
There are a limited number of spots available in the both the After School program and in Preschool at the MLK. DHS is accepted and scholarships are available. Please contact Sally at (401) 846-4828 or sswistak@MLKCCenter.org.
---

VOLUNTEER(S) WANTED:
Core Strengthening was one of our most well-attended fitness classes at the MLK, but we need YOUR HELP to continue offering it to the community. We are seeking a volunteer instructor for this once-a-week class – the time can be up to you. Please contact Melanie at (401) 846-4828 or msaunders@MLKCCenter.org.
---
A Special Visit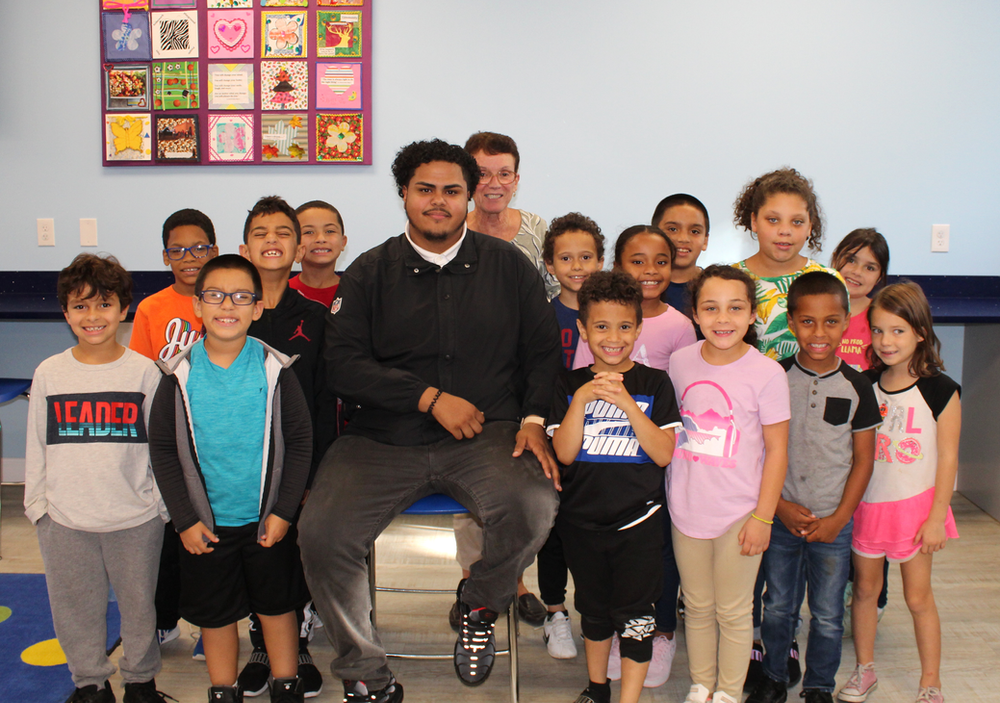 It's Homecoming at the MLK! John Rangel, a senior at Rogers High School and intern at Innovate Newport, came back to visit the Center earlier this month. John reunited with his former teachers and camp counselors and passed along some words of wisdom to our After School students. John hopes to attend Providence College after graduation, to study computer science. John recalls picking out books at Island Books as one of his favorite summer camp memories: "I still have those books!" Doing homework may not have been his favorite part of After School back then, but he's grateful for it now. "Miss Peggy always made sure I did my homework every day. That's made a difference in high school for sure." We're so proud of you, John! Our students are looking forward to cheering you on when you walk through Pell Elementary School in your cap and gown at the end of this school year.
---
Community Programming

"LivFit" Nutrition & Cooking Class
Tuesdays 5:00 pm – 6:00 pm
Thursdays 5:00 pm – 6:00 pm
Wednesdays 10:30 am-11:30 am
Thursdays 11:30 am – 12:30 pm
All classes are free & suitable for all skill levels. All are welcome & no pre-registration required.
---
UPCOMING EVENTS:
---
Marathon & Bridge Run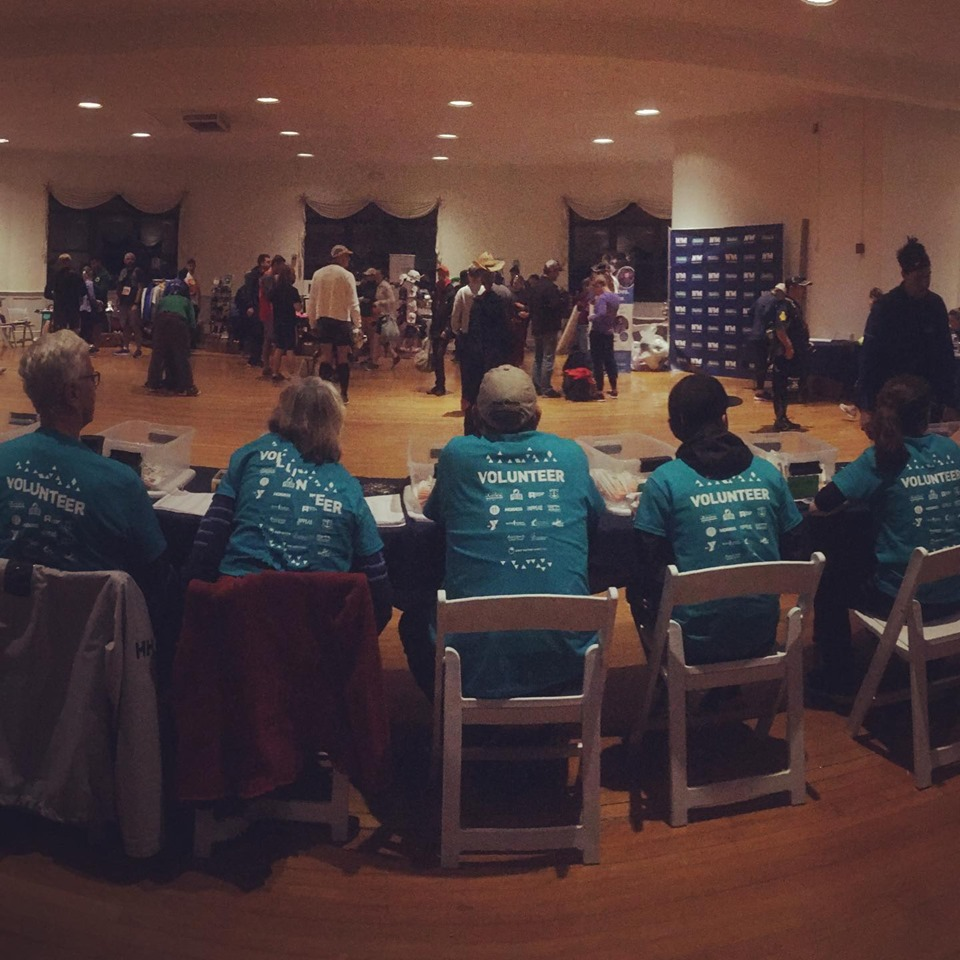 Thank you to everyone who ran/walked and fundraised for either the Amica Newport Marathon or the Pell Bridge Run on Team MLK! And, sending a huge 'thank you' to all of our volunteers, especially those who dutifully woke up in the wee hours of the morning to make the events a huge success (some of whom are pictured, above).
WE APPRECIATE YOU!
---
HOLIDAY HELP: Get help
Holiday help registration is now open. Register for our Thanksgiving food pantry through Nov. 8th. Register for our holiday food pantry & Santa's Workshop gift help through Dec. 6th. Register in-person Monday – Friday 10 am – 4 pm. Please bring photo ID, proof of household, and proof of residency.
HOLIDAY HELP: Give help
We are now accepting donations for our Thanksgiving food pantry, holiday food pantry, and Santa's Workshop programs. View our food pantry donation list here and our Santa's Workshop list here. Donations can be dropped off at the Center Monday-Friday 10 am – 4 pm.
Contact Nancy for more details or for information about volunteering.
---
Melanie Saunders Receives Community Service Award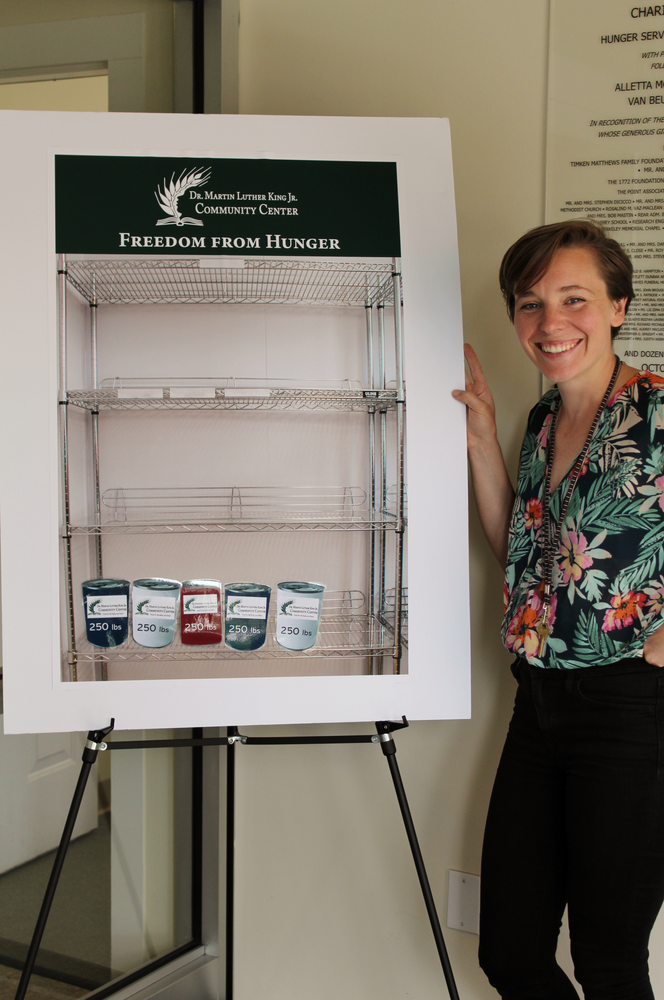 Please join us in congratulating our very own Melanie Saunders, Hunger Services Program Coordinator, for receiving The Newport Daily News' Environmental Excellence Community Service Award! We are so proud to have Mel's talent and passion on our team. Sending all of our gratitude to Mel for all that she does to make Newport County a better place.
---
Become a Sustainer Today
Donors who give monthly are so important to what we do at the MLK. By pledging to give $10, $25 – or whatever you can afford every month – you're saying, "Yes! I believe in a better Newport County for us all!"