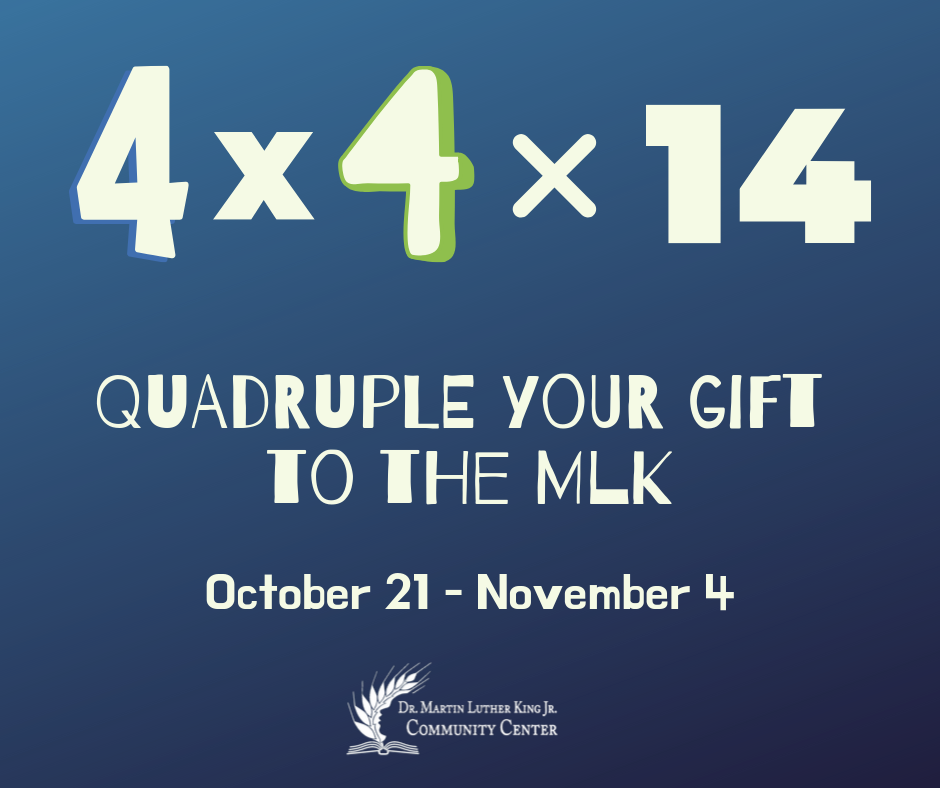 Four Generous People,
Four Times the Match,
Fourteen Days!
Four generous Aquidneck Islanders have issued a special matching challenge to friends of the MLK Community Center. Gail Jacobs and Roy Williams of Middletown and Sue and George Petrovas of Newport have united to put $20,000 on the line to inspire the community to ensure the Center's pantry is stocked with the most requested personal care and household products.
For a brief two-week period, monetary donations to the MLK Center will be matched at 4 times the amount. $25 becomes $100; $100 becomes $400; $250 becomes $1,000 and so on. All donated funds will be used to purchase some of the most requested items that clients need for their families and their homes: Bath soap, toothbrushes/toothpaste, shampoo, menstrual products, incontinence garments, dish soap, toilet paper, paper towels, laundry detergent, and cleaning products.
To donate: click the PayPal Donate button on our website between October 21st, 2019 – November 4th, 2019. Be sure to select the 4x4x14 Matching Fund where it says "Use my gift for…" We are also happy to accept gifts of cash and checks; they can be delivered to the Center anytime during normal business hours (M-F, 10 a.m. – 4 p.m.) or mailed.
For more information, contact Alyson Novick, Director of Development, at (401) 846-4828 x102 or anovick@MLKCCenter.org.