UPDATES FROM THE MLK COMMUNITY CENTER
Friday, September 4th, 2020
(Boletín en español a continuación)
ENVIRONMENTAL STEWARDSHIP STARTS EARLY AT THE MLK
Composting with Rhodeside Revival is growing on preschoolers</ strong>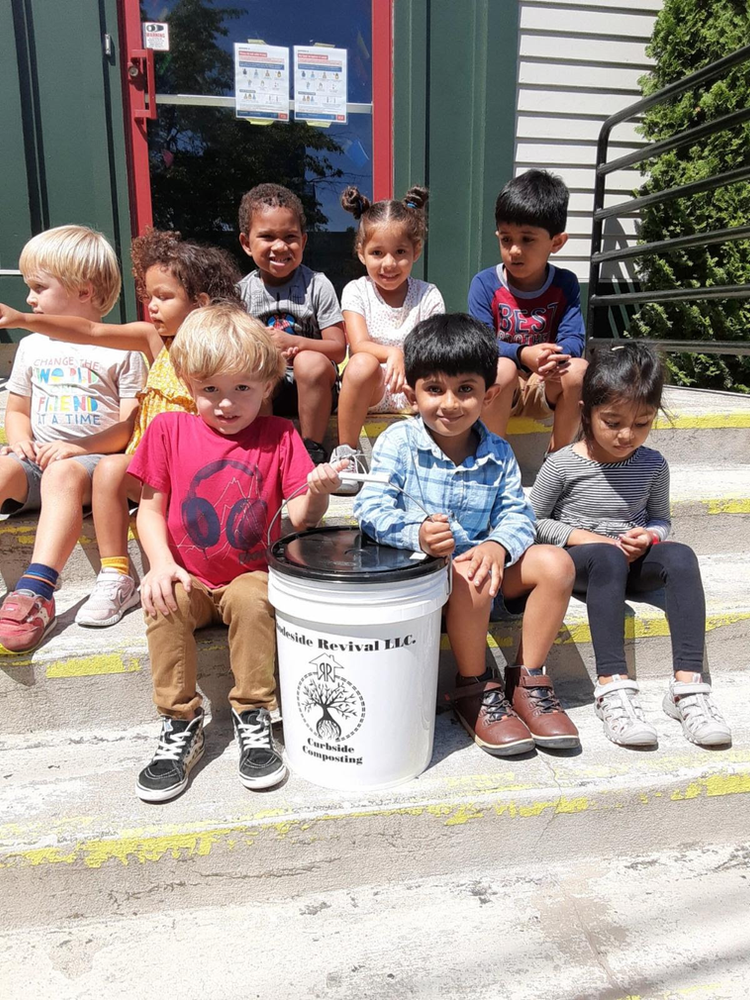 We're partnering with Rhodeside Revival to do our part to reduce what goes into the landfill. We've been composting spoiled veggies and fruit for some time but have only recently been able to collect post-consumer food waste. This means any leftover food from students' breakfast, lunch, and snack stays out of the landfill. We've made this a teachable moment: Our preschoolers learn about composting and diverting food waste. They love helping compost after they've finished eating. It's an honor to help with "dump duty."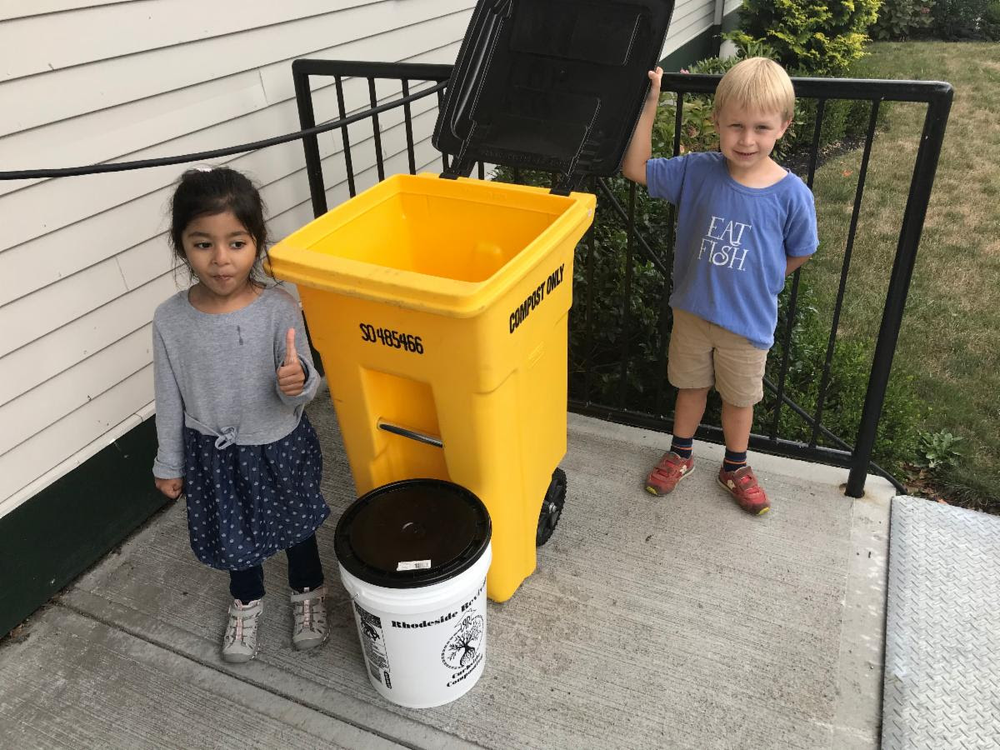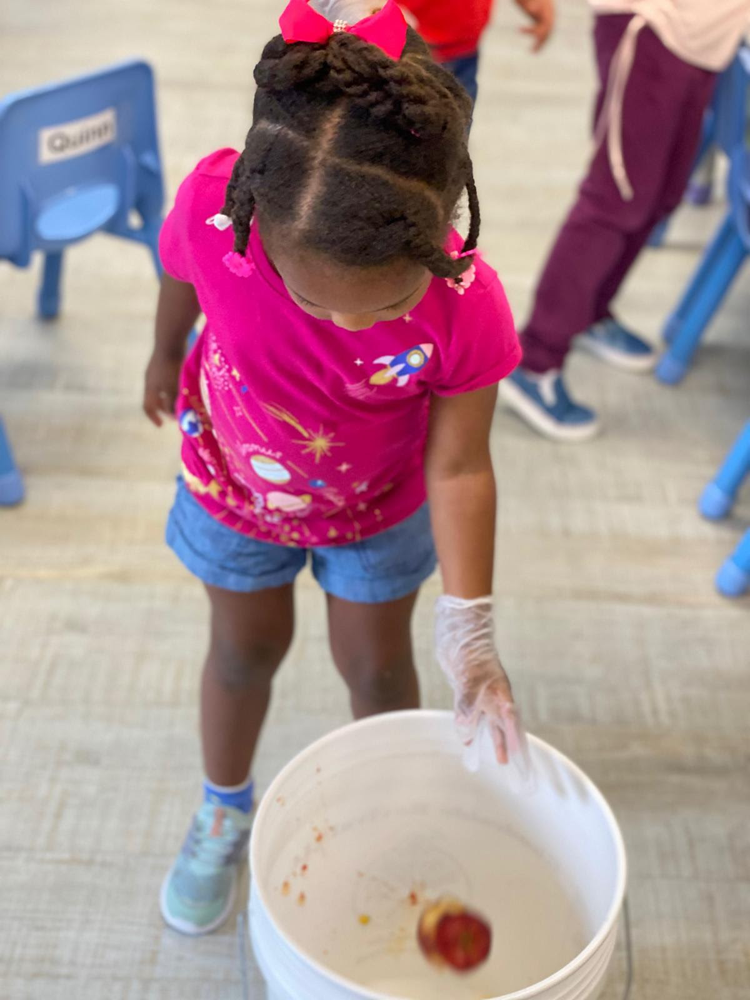 ---
SAIL FOR HOPE BENEFITS THE MLK COMMUNITY CENTER ON SEPTEMBER 12th
The Center is one of three benefiting non-profits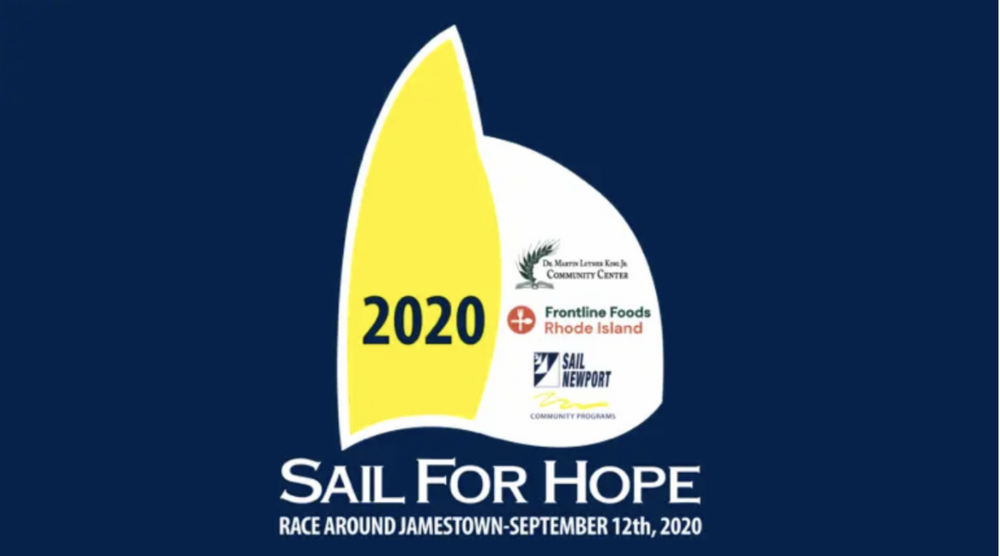 Every year since the 9-11 terrorist attacks on the U.S., Rhode Island's sailing community has gathered to fundraise for others in need with sailing fundraiser, Sail for Hope. Registration is now OPEN for Sail Newport's 19th-annual "Sail for Hope" regatta, an 18-mile circumnavigation of Conanicut Island, scheduled for September 12th.
Contributions from this year's event will benefit three local nonprofit organizations including: the MLK Community Center for the extension of summer camp and hunger programs due to COVID-19; the RI Frontline Foods organization to deliver meals to medical workers and first-responders on the frontline of COVID-19; and Sail Newport, for extended youth recreational sailing programs for school-aged children as a result of school delays.
Boats over 21′ may enter the race which circumnavigates Conanicut Island. The race start is outside of Newport Harbor and averages 18.3 miles around Jamestown. Sail Newport will organize multiple classes by rating, boat size and type including spinnaker and non-spinnaker divisions. Sail Newport will assign a rating for boats who don't ordinarily race on Narragansett Bay so everyone can participate.
Sail Newport also encourages powerboaters to join and cruise around the island with the sailing fleet in a show of support and to help fundraise for the charitable organizations.
There is no after-race social, ordinarily held at the Newport Shipyard, because of COVID-19. Participants and supporters may donate online. Donors may select which charity or charities receive their financial contribution.
At the MLK, donations mean we can keep saying 'Yes' when local people ask for help during these very uncertain times. Thank you for your support, and we'll see you at the race!
---
WE'RE HIRING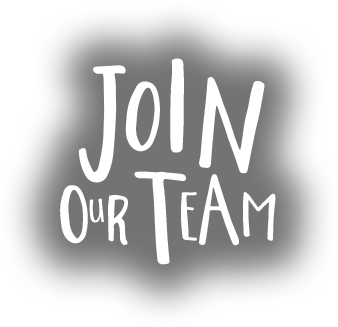 Announcing two exciting job opportunities: We're looking to hire Distance Learning Support Personnel and a Preschool Assistant Teacher to join our team of compassionate, innovative professionals. For more information and to apply, visit our Indeed page. Please spread the word with anyone who may be interested.
---
HOLIDAY HELP Holiday Help registration begins Monday, Sep. 14th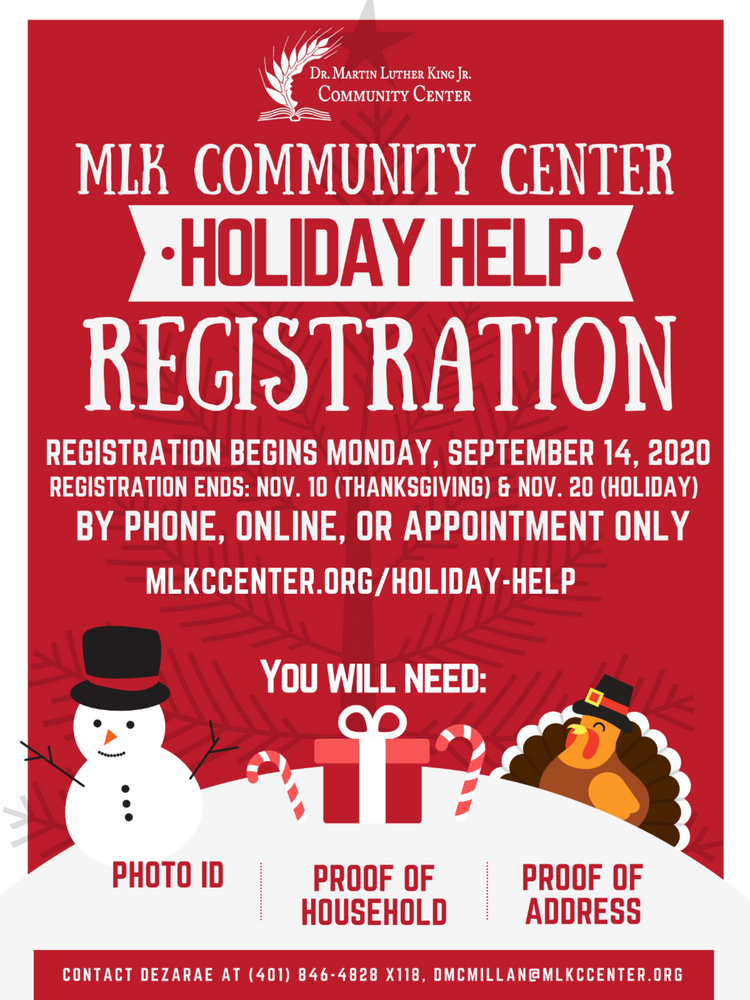 We know, we know – your tan hasn't even faded yet. But, that time of year is right around the corner: Holiday Help registration at the MLK begins on Monday, September 14th. Due to COVID-19, our Holiday Help programs will look a little different this year. Registration will take place over the phone, online, or in-person by appointment only: no walk-ins accepted. New this year: online registration, which will open on the 14th. Stay tuned!
---
MOBILE FOOD PANTRY SPONSOR
BankNewport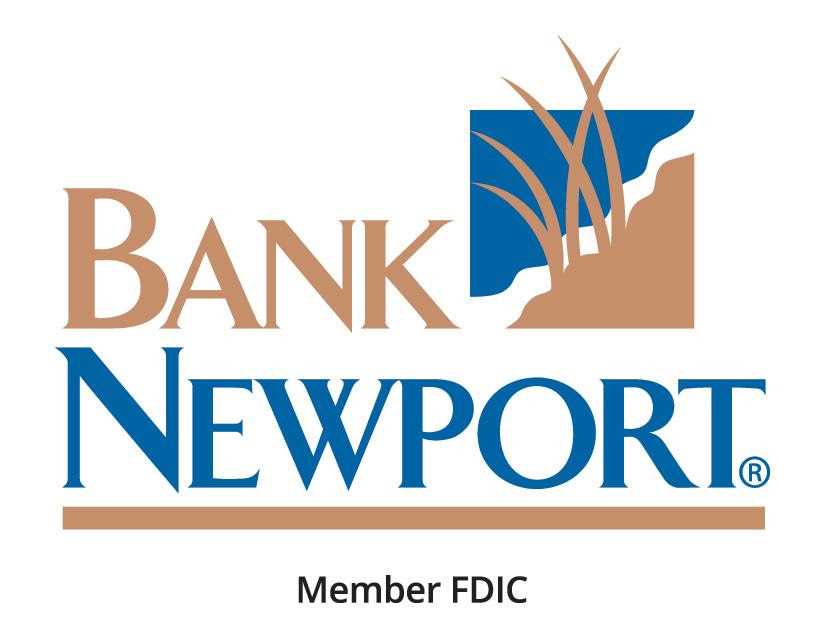 BankNewport, member FDIC, is our generous sponsor for Thursday, September 10th's Mobile Food Pantry at Hancock Estates in Tiverton from 12 p.m – 1:30 p.m. Thanks to BankNewport's support, the MLK Community Center is able to bring non-perishable food, fresh produce, milk, meat, and eggs into Newport County communities where transportation is often a barrier.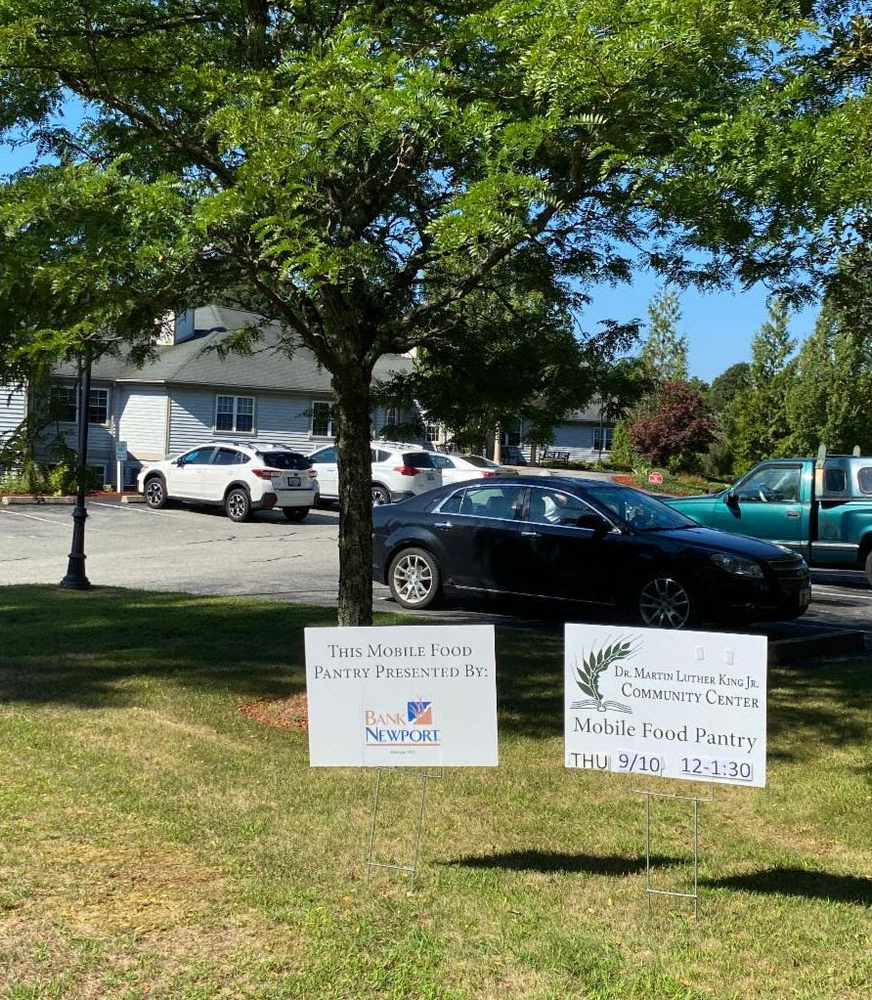 BankNewport is a progressive community bank that's been helping Rhode Islanders to achieve their financial goals for over 200 years. Founded in 1819, they are one of the oldest mutual savings banks not only in Rhode Island, but in the entire United States. Currently holding $1.9 Billion in assets, BankNewport is an FDIC-insured savings bank and a subsidiary of the Mutual Holding Company, OceanPoint Financial Partners, MHC. We are very grateful for all the ways BankNewport supports the MLK. For more information, visit their website at: www.banknewport.com Click here to sponsor a Mobile Food Pantry.
---
HERE TO HELP
The MLK Community Center will be closed Monday, September 7th to observe Labor Day. The Center will reopen Tuesday, September 8th at 9 a.m., and the on-site food pantry will reopen Wednesday, September 9th at 10 a.m.
Grab-n-Go Breakfast every weekday, 7:30 – 8:30 (Marcus Wheatland Blvd entrance)
Food 2 Friends delivery for homebound seniors
Mobile Food Pantry visits to low-income housing communities
Preschool for registered preschool students
Daily Bread: Available at the Marcus Wheatland Blvd entrance weekdays from 10 a.m. – 4 p.m.
On-site food pantry: Monday, Wednesday, and Friday from 10 a.m. to 2 p.m. and Wednesday evenings from 4 p.m. to 6 p.m. First Saturday of each month from 10 a.m. to 12 p.m., starting Sept. 5th – THIS SATURDAY!
Veggie Days weekly vegetable distribution outside, Thursdays 10 a.m. to 2 p.m. or while supplies last
Summer Camp for registered summer campers: extended until September 11th
LivFit Cooking & Nutrition class returns every Tuesday & Thursday evening at 5 p.m. beginning in September. Class will be socially distanced and masks are required. Please call or text Kristin if you would like to attend: (401) 368-7614
Grab 'n Go lunches: Tuesday, September 15th, and September 29th from 11:30 a.m. to 1 p.m. Free! Presented in collaboration with McGrath's Clambakes. Menu TBD. Eating on-site not permitted
Dolly Parton's Imagination Library, presented by the Bazarsky Family Foundation in partnership with the MLK Community Center, puts books into the hands and hearts of children across the world. They partner with local communities to mail a hand-selected, age-appropriate, high-quality book each month to registered children from birth to age five, completely free of cost & regardless of family income. More info
Senior farmers market coupon booklets are available to pickup at the MLK. While supplies last, Rhode Island residents seniors ages 60+ who meet the income requirements can pick up one booklet per season
Holiday Help Registration will begin on Monday, September 14th over the phone or by appointment only. More details to come
Donations: Donations of non-perishable food, fresh produce, household items, and personal care items are accepted at our loading dock Monday – Friday 8:30 a.m. – 5:00 p.m. Please ring the bell upon arrival. Masks required to donate. A list of our urgent needs available here.
---

---
Dr. Martin Luther King, Jr. Community Center
(401) 846-4828
No temenos la capacidad de traducir cada entrada del blog a español porque usamos una herramienta de traducción en el internet. Por favor, disculpe cualquier error gramática. Por favor, llame al Centro si tiene alguna pregunta.
ACTUALIZACIONES DEL MLK COMMUNITY CENTER Viernes 4 de septiembre de 2020
LA MAYORDOMÍA AMBIENTAL COMIENZA TEMPRANO EN LA MLK El compostaje con Rhodeside Revival está creciendo en niños en edad preescolar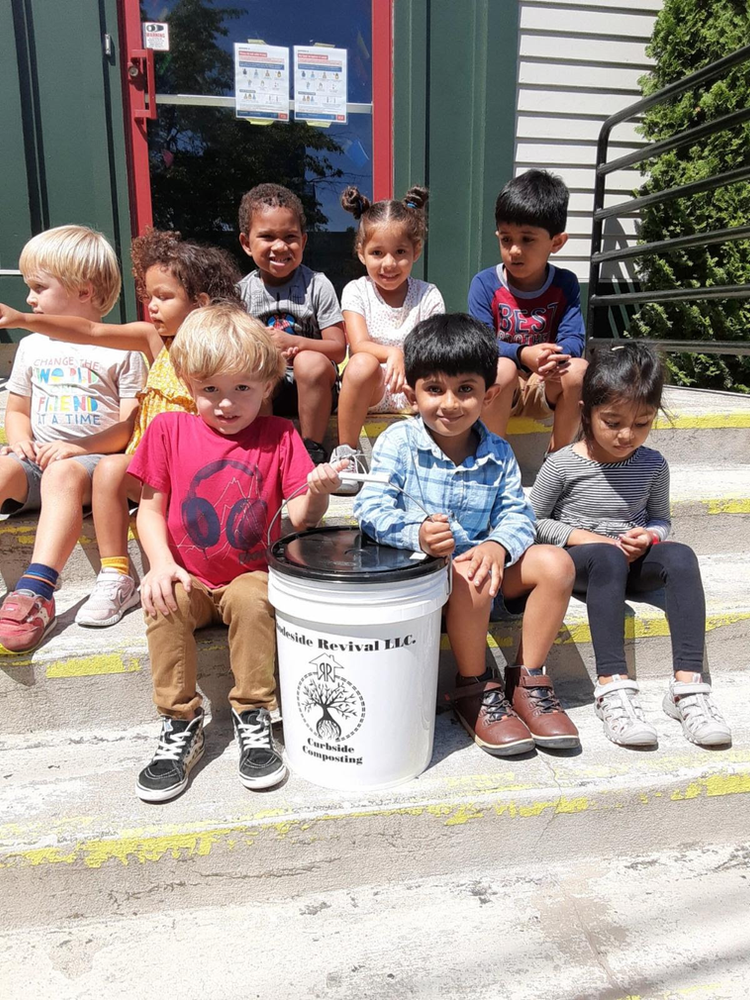 Nos estamos asociando con Rhodeside Revival para hacer nuestra parte para reducir lo que va al vertedero. Hemos estado compostando verduras y frutas en mal estado durante algún tiempo, pero solo recientemente hemos podido recolectar desechos de alimentos posconsumo. Esto significa que cualquier comida sobrante del desayuno, el almuerzo y la merienda de los estudiantes se queda fuera del vertedero. Hemos hecho de este un momento propicio para la enseñanza: nuestros niños en edad preescolar aprenden sobre el compostaje y la eliminación de residuos de alimentos. Les encanta ayudar a hacer abono después de haber terminado de comer. Es un honor ayudar con el "derecho de descarga".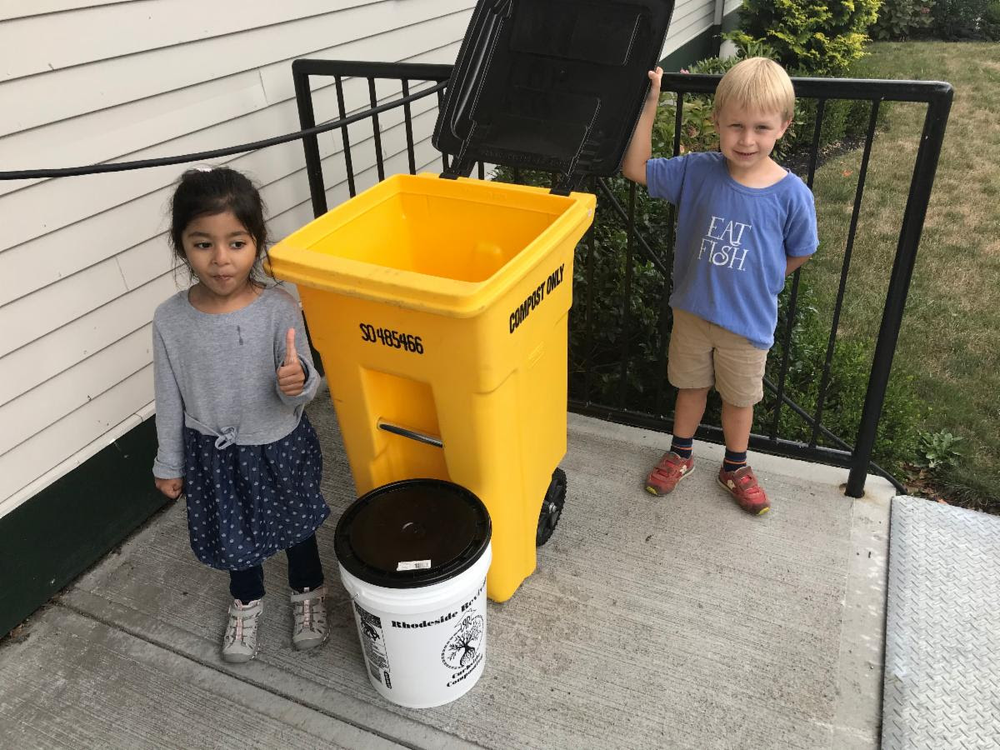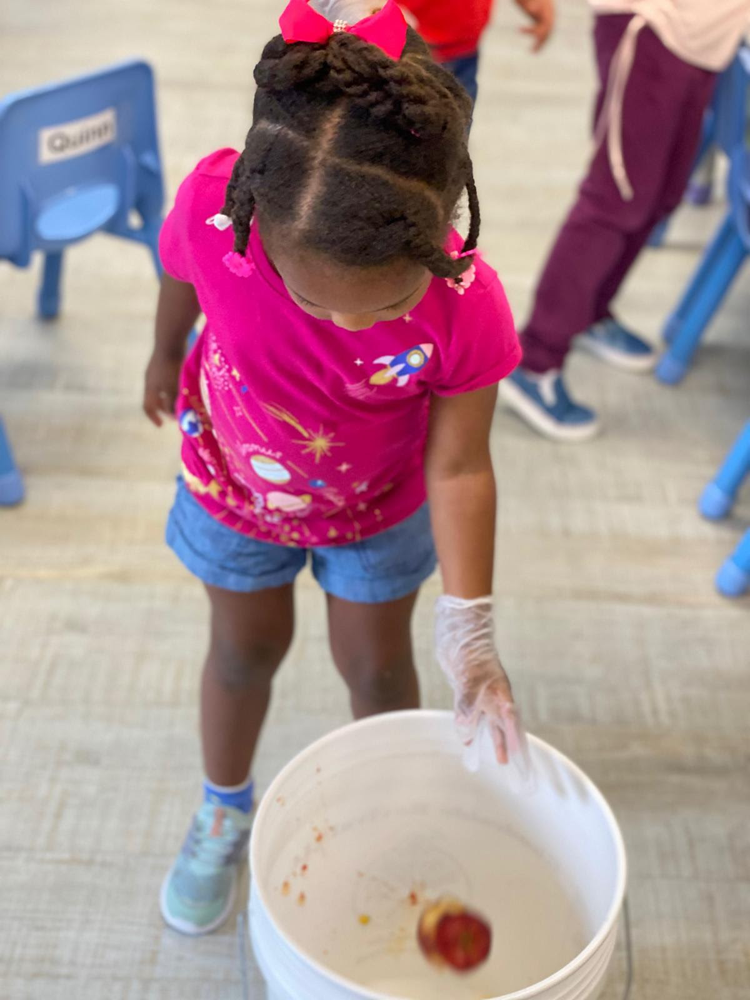 ---
SAIL FOR HOPE BENEFICIA AL CENTRO COMUNITARIO DE MLK EL 12 DE SEPTIEMBRE El Centro es una de las tres organizaciones sin fines de lucro que se benefician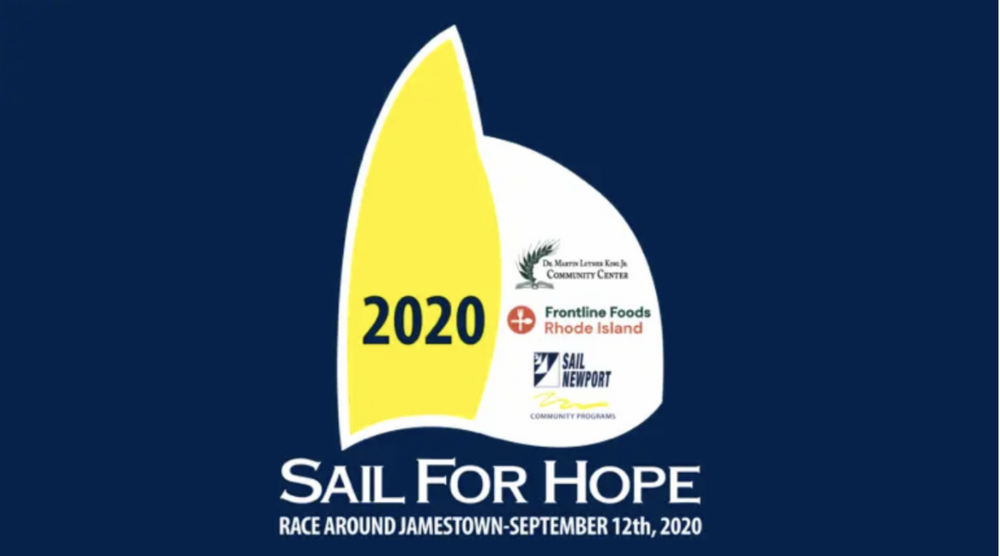 Cada año desde los ataques terroristas del 11 de septiembre en los EE. UU., La comunidad de navegación de Rhode Island se ha reunido para recaudar fondos para otros necesitados con el evento de recaudación de fondos de navegación, Sail for Hope. Las inscripciones están ABIERTAS para la decimonovena regata anual "Sail for Hope" de Sail Newport, una circunnavegación de 18 millas de la isla de Conanicut, programada para el 12 de septiembre. Las contribuciones del evento de este año beneficiarán a tres organizaciones locales sin fines de lucro que incluyen: el Centro Comunitario MLK para la extensión del campamento de verano y los programas contra el hambre debido al COVID-19; la organización RI Frontline Foods para entregar comidas a los trabajadores médicos y socorristas en la primera línea de COVID-19; y Sail Newport, para programas de navegación recreativa juvenil extendidos para niños en edad escolar como resultado de retrasos escolares. Los barcos de más de 21 'pueden participar en la regata que circunnavega la isla de Conanicut. El inicio de la carrera es en las afueras de Newport Harbor y tiene un promedio de 18.3 millas alrededor de Jamestown. Sail Newport organizará varias clases por clasificación, tamaño de barco y tipo, incluidas las divisiones de spinnaker y no spinnaker. Sail Newport asignará una calificación a los barcos que normalmente no compiten en Narragansett Bay para que todos puedan participar. Sail Newport también anima a los powerboaters a unirse y navegar por la isla con la flota de vela en una muestra de apoyo y para ayudar a recaudar fondos para las organizaciones benéficas. No hay eventos sociales después de la carrera, normalmente en el Astillero de Newport, debido al COVID-19. Los participantes y simpatizantes pueden donar en línea. Los donantes pueden seleccionar qué organizaciones benéficas o benéficas recibirán su contribución financiera. En MLK, las donaciones significan que podemos seguir diciendo "Sí" cuando la gente local pide ayuda durante estos tiempos tan inciertos. ¡Gracias por su apoyo y nos vemos en la carrera!
---
Nosotras estamos contratando | Nosotros estamos contratando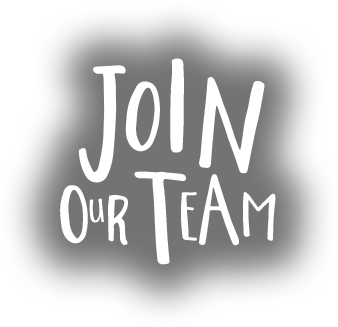 Anunciamos dos interesantes oportunidades laborales: estamos buscando contratar personal de apoyo para el aprendizaje a distancia y un maestro asistente de preescolar para que se unan a nuestro equipo de profesionales innovadores y compasivos. Para obtener más información y presentar una solicitud, visite nuestra ,página de Indeed. Por favor, corra la voz con cualquiera que pueda estar interesado.
---
AYUDA DE VACACIONES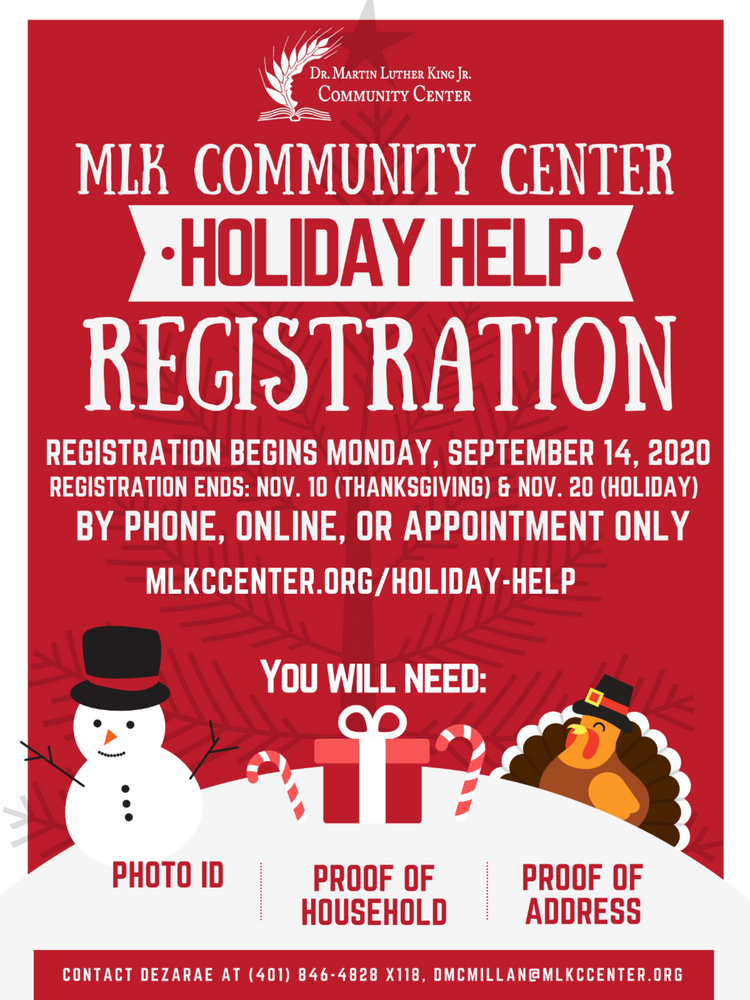 El registro de Ayuda para las fiestas comienza el lunes 14 de septiembre Lo sabemos, lo sabemos: tu bronceado ni siquiera se ha desvanecido todavía. Pero, esa época del año está a la vuelta de la esquina: el registro de Holiday Help en MLK comienza el lunes 14 de septiembre. Debido a COVID-19, nuestros programas de ayuda para las fiestas se verán un poco diferentes este año. La inscripción se realizará por teléfono, en línea o en persona solo con cita previa: no se aceptan visitas sin cita previa. Novedad de este año: registro online, que se abrirá el día 14. ¡Manténganse al tanto!
---
PATROCINADOR DE DESPENSA DE ALIMENTOS MÓVIL
BancoNewport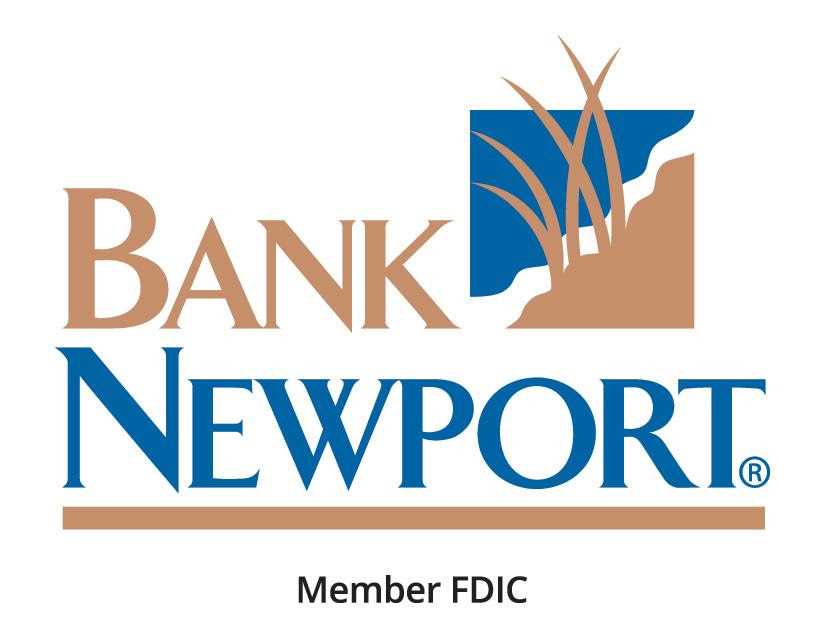 ,BankNewport, miembro de la FDIC, es nuestro generoso patrocinador de la despensa móvil de alimentos del jueves 10 de septiembre en Hancock Estates en Tiverton de 12 p.m .– 1:30 p.m. Gracias al apoyo de BankNewport, el Centro Comunitario de MLK puede llevar alimentos no perecederos, productos frescos, leche, carne y huevos a las comunidades del condado de Newport, donde el transporte suele ser una barrera.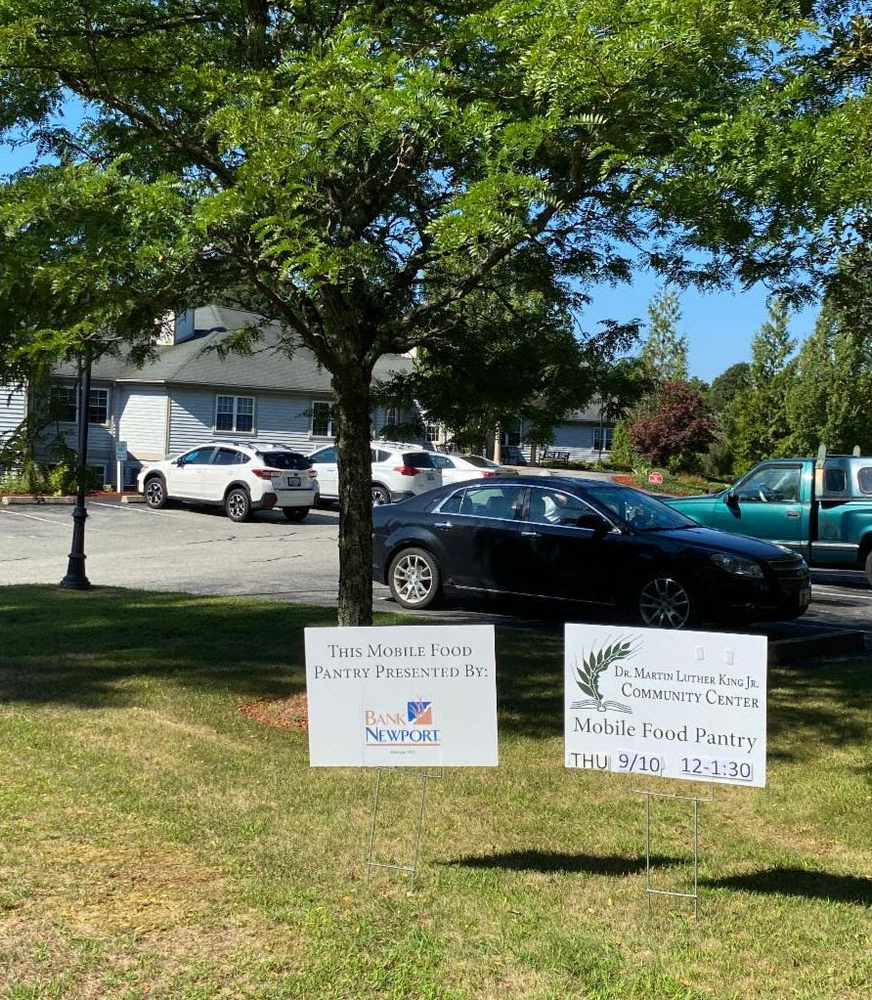 ,,BankNewport es un banco comunitario progresista que ha ayudado a los habitantes de Rhode Island a lograr sus objetivos financieros durante más de 200 años. Fundada en 1819, es una de las cajas de ahorro mutuas más antiguas no solo en Rhode Island, sino en todo Estados Unidos. BankNewport, que actualmente posee $ 1.9 mil millones en activos, es un banco de ahorros asegurado por la FDIC y una subsidiaria de Mutual Holding Company, OceanPoint Financial Partners, MHC. Estamos muy agradecidos por todas las formas en que ,,BankNewport apoya a MLK. Para obtener más información, visite su sitio web en: ,,www.banknewport.com Haga clic aquí para patrocinar una despensa de alimentos móvil.
---
AQUÍ PARA AYUDAR
El Centro Comunitario MLK estará cerrado el lunes 7 de septiembre para observar el Día del Trabajo. El Centro reabrirá el martes 8 de septiembre a las 9 a.m., y la despensa de alimentos en el lugar reabrirá el miércoles 9 de septiembre a las 10 a.m.
* Desayuno para llevar todos los días de la semana, de 7:30 a 8:30 (entrada de Marcus Wheatland Blvd)
* Entrega de Food 2 Friends para personas mayores confinadas en casa
* ,Visitas de despensa móvil de alimentos a comunidades de viviendas de bajos ingresos
* Preescolar para estudiantes de preescolar registrados
* Pan diario: disponible en la entrada de Marcus Wheatland Blvd de lunes a viernes de 10 a.m. a 4 p.m.
* Despensa de alimentos en el lugar: lunes, miércoles y viernes de 10 a.m. a 2 p.m. y miércoles por la noche a partir de las 4 p.m. a las 6 p.m. Primer sábado de cada mes de 10 a.m. a 12 p.m., comenzando el 5 de septiembre – ¡ESTE SÁBADO!
* Distribución semanal de verduras en el exterior de Veggie Days, los jueves de 10 a.m. a 2 p.m. o hasta agotar existencias
* Campamento de verano para campistas de verano registrados: extendido hasta el 11 de septiembre
* ,La clase de cocina y nutrición LivFit regresa todos los martes y jueves por la noche a las 5 p.m. a partir de septiembre. La clase será socialmente distanciada y se requieren máscaras. Llame o envíe un mensaje de texto a Kristin si desea asistir: (401) 368-7614
* ,Almuerzos Grab 'n Go: martes 15 y 29 de septiembre de 11:30 a.m. a 1 p.m. ¡Gratis! Presentado en colaboración con McGrath's Clambakes. Menú TBD. No se permite comer en el lugar
* ,La Biblioteca de Imaginación de Dolly Parton, presentada por la Fundación de la Familia Bazarsky en asociación con el Centro Comunitario MLK, pone libros en las manos y corazones de niños de todo el mundo. Se asocian con las comunidades locales para enviar por correo un libro de alta calidad, seleccionado a mano y apropiado para la edad cada mes a los niños registrados desde el nacimiento hasta los cinco años, completamente gratis e independientemente de los ingresos familiares. ,Más información
* Los folletos de cupones del mercado de agricultores para personas mayores están disponibles para recoger en MLK. Hasta agotar existencias, los residentes de Rhode Island, personas mayores de 60 años o más que cumplan con los requisitos de ingresos, pueden recoger un folleto por temporada.
*Donaciones: Se aceptan donaciones de alimentos no perecederos, productos frescos, artículos para el hogar y artículos de cuidado personal en nuestro muelle de carga de lunes a viernes de 8:30 a.m. a 5:00 p.m. Por favor toque el timbre a su llegada. Se requieren máscaras para donar. ,Una lista de nuestras necesidades urgentes disponible aquí.
---
,Apoye al condado de Newport, apoye al MLK.
---