UPDATES FROM THE MLK COMMUNITY CENTER
Friday, September 11th, 2020
(Boletín en español a continuación)
---
A DIFFERENT KIND OF GRADUATION – MLK preschool graduates move on to kindergarten … via Zoom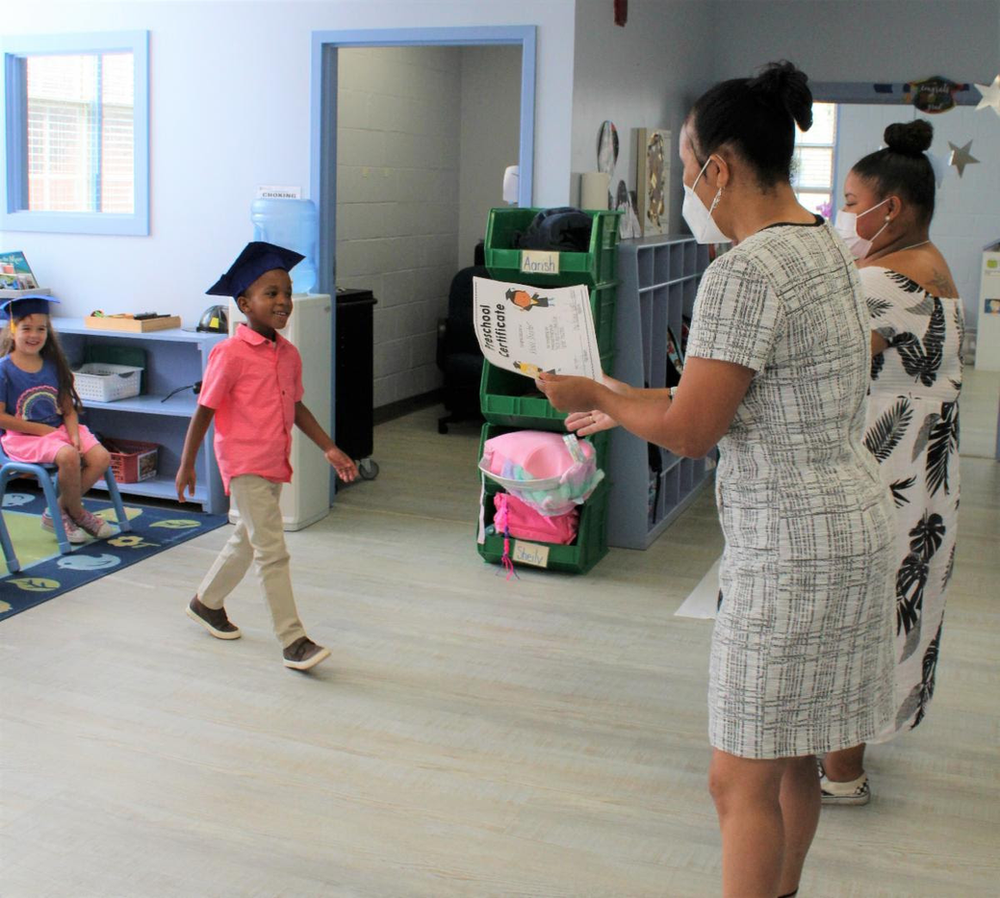 Wednesday was a bittersweet day: the MLK Community Center preschool Class of 2020's graduation celebration, streamed to parents via Zoom. Proud friends and family members joined us remotely via Zoom to cheer on their graduates as they move on from preschool to kindergarten. Each student received a certificate and a special medal to commemorate their accomplishment. We're so proud of them. Congratulations, grads!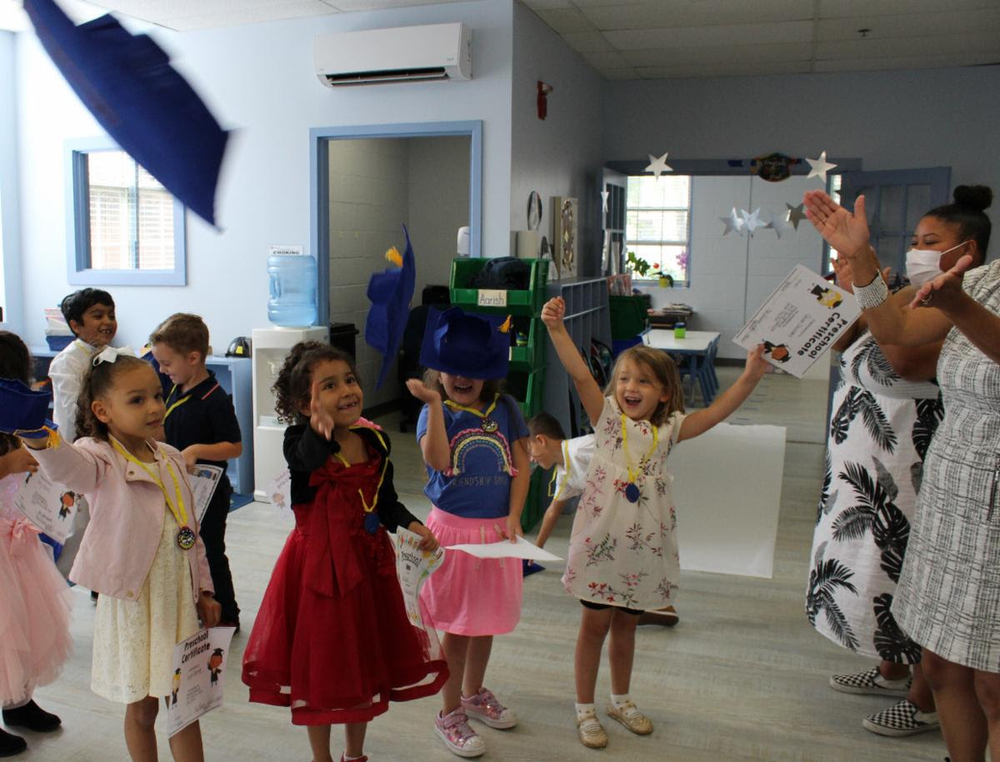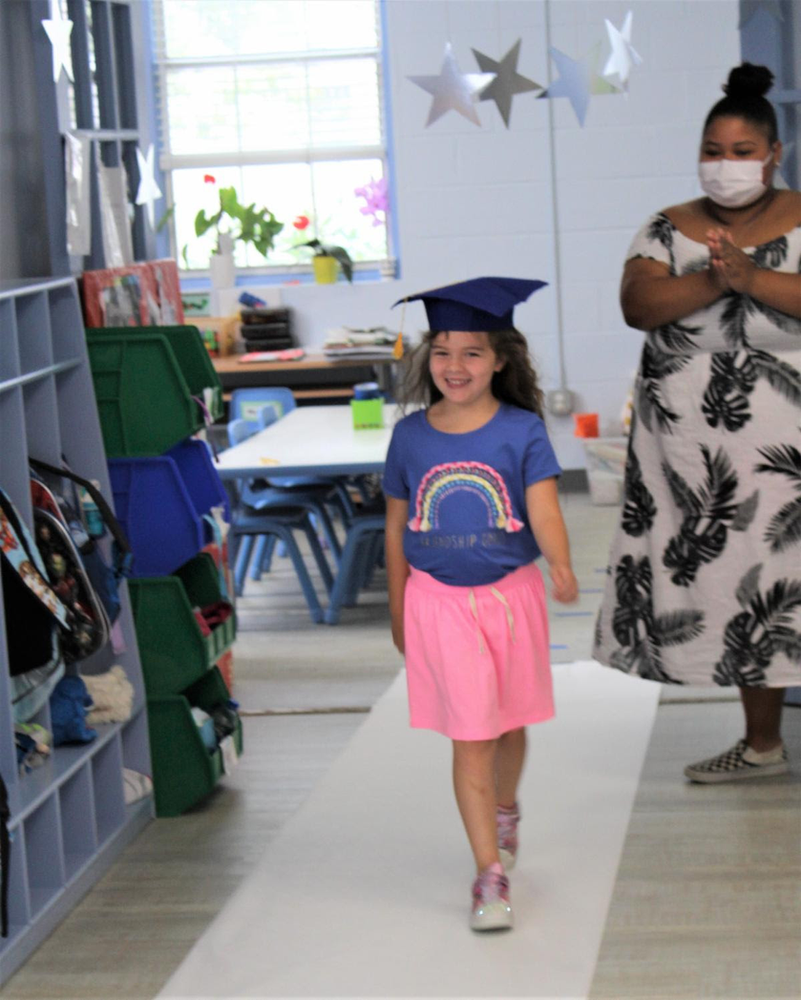 ---
"BACK TO SCHOOL" UPDATE
This coming Monday, September 14th is the first day "Back to School" for the 2020-2021 school year, but things are very different than any other Fall in recent memory. At the MLK, we're adapting to the changing needs of families and students as we cope with the Coronavirus, as a community.
Preschool: 9 children graduated from the MLK Community Center's preschool this week and are off to Kindergarten. Full day preschool continues, as it does year-round, for children ages 3-5. Space is available in the three year-old classroom. Full Day Distance Learning Academy launches: Due to the State's phased recommendations for school reopening, students at Pell and Thompson are not in class five days a week. Under this hybrid distance learning plan, the MLK is meeting working families' needs by launching our school-aged Distance Learning Academy Mon-Fri, 8:00 am – 4:00 pm, for the first three weeks of the school year. MLK teachers will provide onsite instructional support to help students work remotely, and fun and enriching activities like cooking and yoga to enhance the learning day. In a normal year, our Extended Learning Time programming is for children in Kindergarten through grade 4. This year, we're including children starting 5th grade, as they've demonstrated a need for support and structure. The pandemic has been an anxious time for children, too. Here's an excerpt from just one of several letters kids in our Summer Camp wrote, asking to stay another year.
"Dear Ms. Heather, I am writing this letter to you because I would like to come back next year when I am in 5th grade. At the MLK I learn new things, we do fun activities, we cook and bake, meet new people, and I have been here since preschool so I got comfortable here. When I go to middle school, I won't have as much support as I did in previous years. I am nervous about the transition to Middle School and worried about not having the help with homework. Thank you for reading this letter and considering me coming back in my fifth grade year. Sincerely, D."
Almost all parents with children enrolled at the MLK work in jobs that cannot be performed remotely, meaning childcare and distance learning help is critically important. Under the new Back to School plan, students rotate with some days in school, and some days here at the MLK. Despite being a full-day program, including breakfast, lunch, and snack, we are holding tuition for the MLK Distance Learning Academy to only $85/week, the standard rate for After School programming. As with everything during the pandemic, this is a fluid situation and we will adapt programming as the situation dictates. Scholarships are available, based on demonstrated need. Space is limited, and registration required. For info and enrollment, reach out to Dir. of Education Tanya Gonzalez.
---
SAILING FOR HOPE TOMORROW?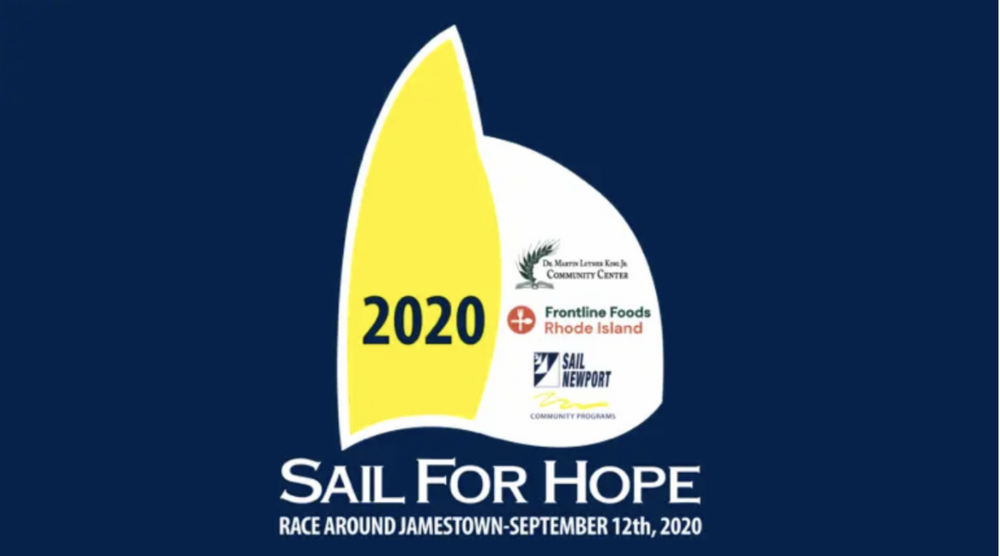 Will you be Sailing for Hope tomorrow? Tomorrow is Sail Newport's 19th-annual "Sail for Hope" regatta, an 18-mile circumnavigation of Conanicut Island, and the MLK Community Center is one of three benefitting nonprofit organizations.
Make your donation to the MLK here. Thank you for your support, and we'll see you at the race!
---
THE CLOCK IS TICKING FOR THE 2020 CENSUS
Here's what happens if Rhode Islanders don't complete the 2020 Census by Sept. 30, 2020: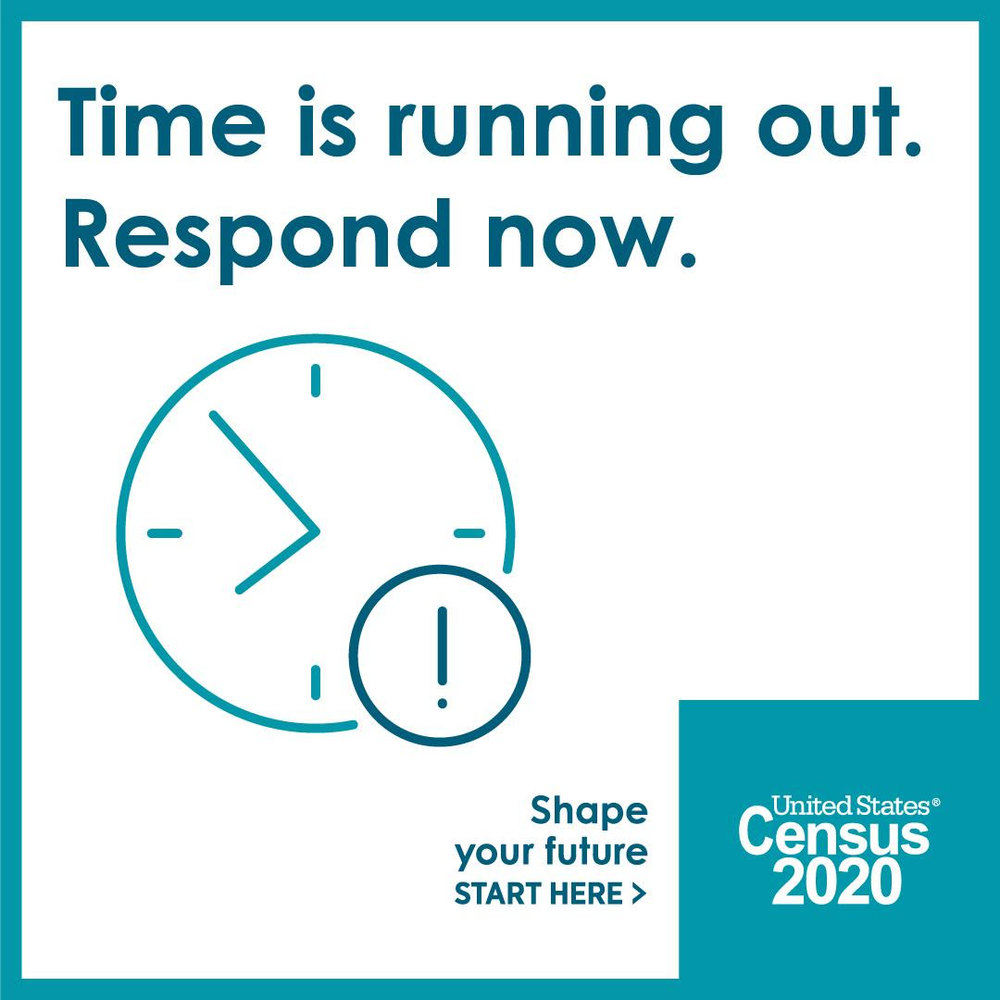 hospitals and fire departments might not receive crucial federal funding
Rhode Island might not receive adequate federal funding for things like libraries, roadwork, or schools
Rhode Island might lose representation in the U.S. House of Representatives
essential community organizations like the MLK might lose some of the grant funding we rely on
Census workers are at the MLK Community Center Mondays, Wednesdays, and Fridays from 10 a.m. – 2 p.m., helping everyone get counted. To fill out your 2020 Census, visit the Census website, or stop by the MLK during daytime pantry hours.
---
MOBILE FOOD PANTRY SPONSOR
The Point Association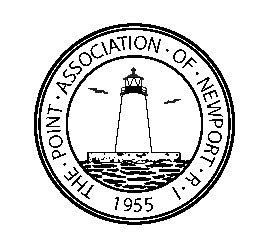 The Point Association of Newport, RI is our generous sponsor for Friday, September 18th's Mobile Food Pantry at Bayside Village Apartments in Newport from 2:45 p.m. – 4:15 p.m. Thanks to The Point Association's support, the MLK's Mobile Food Pantry brings non-perishable food, fresh produce, milk, meat, and eggs into Newport County communities like Bayside Village, where transportation is often a barrier.
A key advocate for Newport's Easton's Point neighborhood since 1955, The Point Association is itself a 501(c)3 organization. More than a social group of 325 member-homes; the Point Association is a community of friends who care deeply about this special place we call home, supporting a variety of local philanthropic causes, in addition to the MLK. For more information on The Point Association, visit their website at: www.thepointassociation.org.
Click here to sponsor a Mobile Food Pantry.
---
HERE TO HELP
Grab-n-Go Breakfast Mon-Fri, 7:30 – 8:30 a.m. (Marcus Wheatland Blvd entrance)
Food 2 Friends delivery for homebound seniors
Mobile Food Pantry visits to low-income housing communities
Preschool for registered preschool students
Daily Bread: Mon-Fri at the Marcus Wheatland Blvd entrance
On-site food pantry: Monday, Wednesday, and Friday from 10 a.m. to 2 p.m. and Wednesday evenings from 4 p.m. to 6 p.m. First Saturday of each month from 10 a.m. to 12 p.m.
Veggie Days weekly vegetable distribution outside, Thursdays 10 a.m. to 2 p.m. or while supplies last
LivFit Cooking & Nutrition class Tuesday & Thursday at 5 p.m. Class is socially distanced and masks are required. Call or text Kristin to attend: (401) 368-7614
Grab 'n Go lunches: Tuesday, Sept.15th, and Sept. 29th, 11:30 a.m. to 1 p.m. Free! Presented in collaboration with McGrath's Clambakes. Menu TBD. Eating on-site not permitted
Dolly Parton's Imagination Library, presented by the Bazarsky Family Foundation in partnership with the MLK Community Center, puts books into the hands and hearts of children across the world. They partner with local communities to mail a hand-selected, age-appropriate, high-quality book each month to registered children from birth to age five, completely free of cost & regardless of family income. More info
Senior farmers market coupon booklets are available to pickup at the MLK. While supplies last, Rhode Island residents seniors ages 60+ who meet the income requirements can pick up one booklet per season
Holiday Help Registration begins Monday, September 14th over the phone or by appointment only. Contact Dezarae by email or by phone: (401) 846-4828 x118. Due to limits on gathering, no drop-in registrations will be permitted this year.
Donations: Donations of non-perishable food, fresh produce, household items, and personal care items are accepted at our loading dock Monday – Friday 8:30 a.m. – 5:00 p.m. Please ring the bell upon arrival. Masks required to donate. A list of our urgent needs available here
---

---
Dr. Martin Luther King, Jr. Community Center
(401) 846-4828
No temenos la capacidad de traducir cada entrada del blog a español porque usamos una herramienta de traducción en el internet. Por favor, disculpe cualquier error gramática. Por favor, llame al Centro si tiene alguna pregunta
ACTUALIZACIONES DEL MLK COMMUNITY CENTER Viernes 11 de septiembre de 2020
---
UN TIPO DIFERENTE DE GRADUACIÓN: los graduados de preescolar de MLK pasan al jardín de infantes … a través de Zoom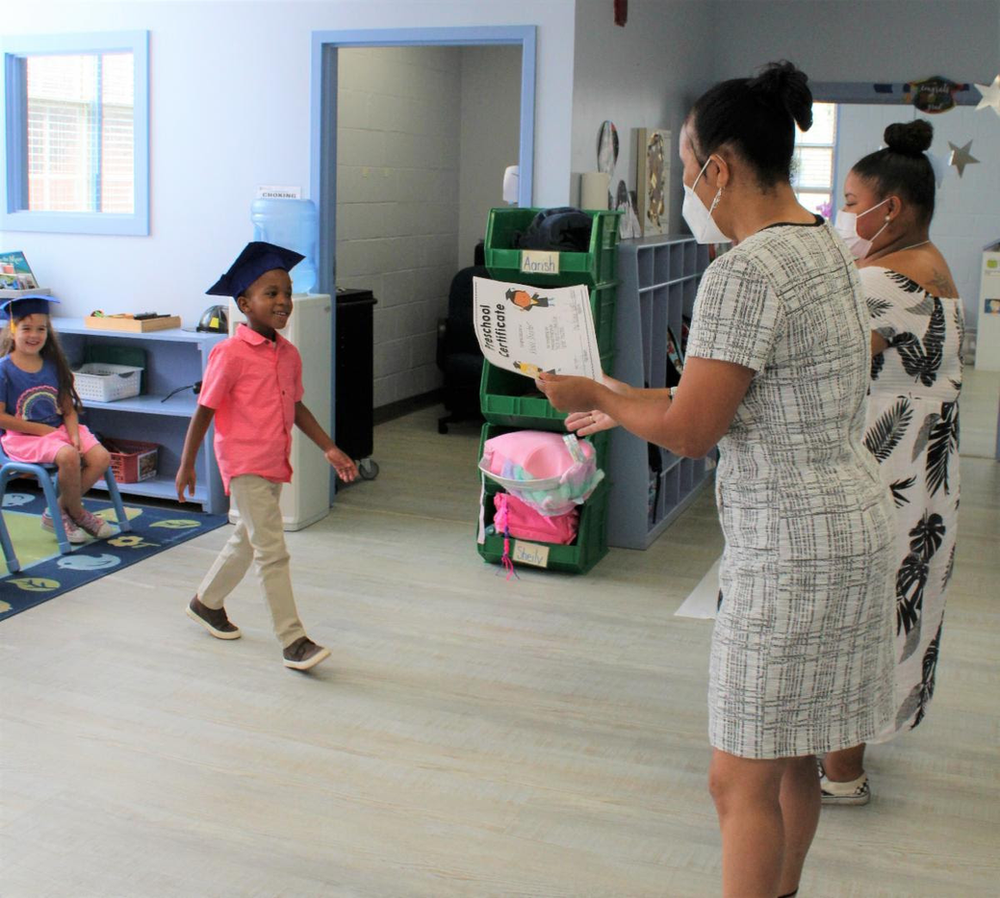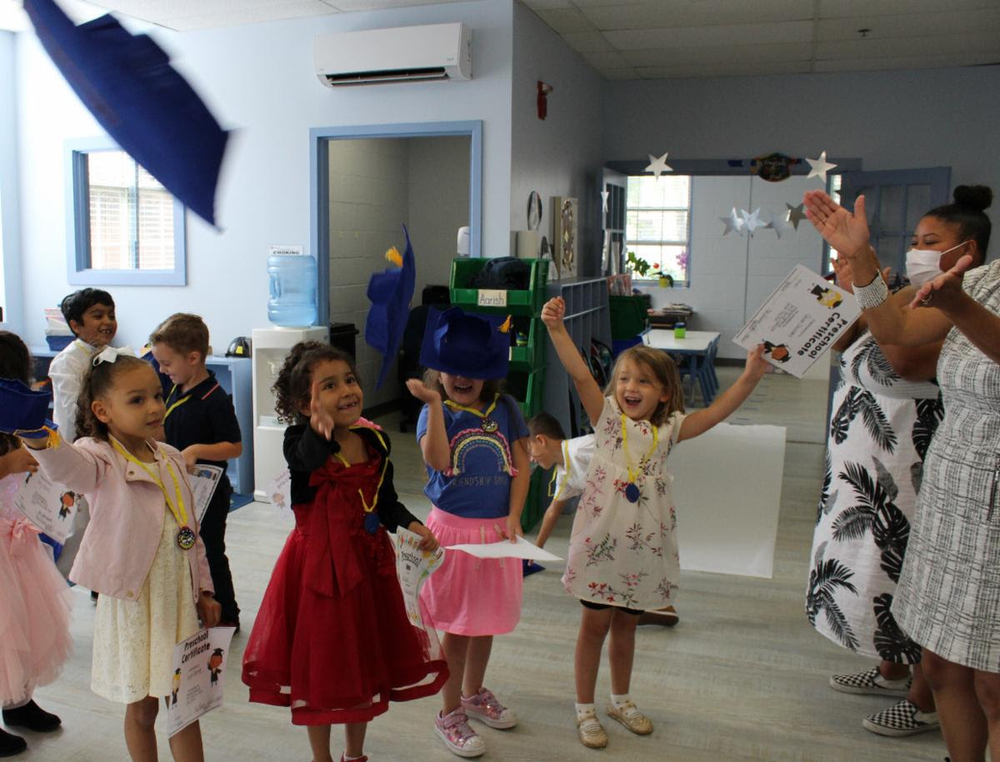 El miércoles fue un día agridulce: la celebración de graduación de la clase preescolar de MLK Community Center de 2020, transmitida a los padres a través de Zoom. Orgullosos amigos y familiares se unieron a nosotros de forma remota a través de Zoom para animar a sus graduados a medida que pasan del preescolar al jardín de infantes. Cada estudiante recibió un certificado y una medalla especial para conmemorar su logro. Estamos muy orgullosos de ellos. ¡Felicitaciones, graduados!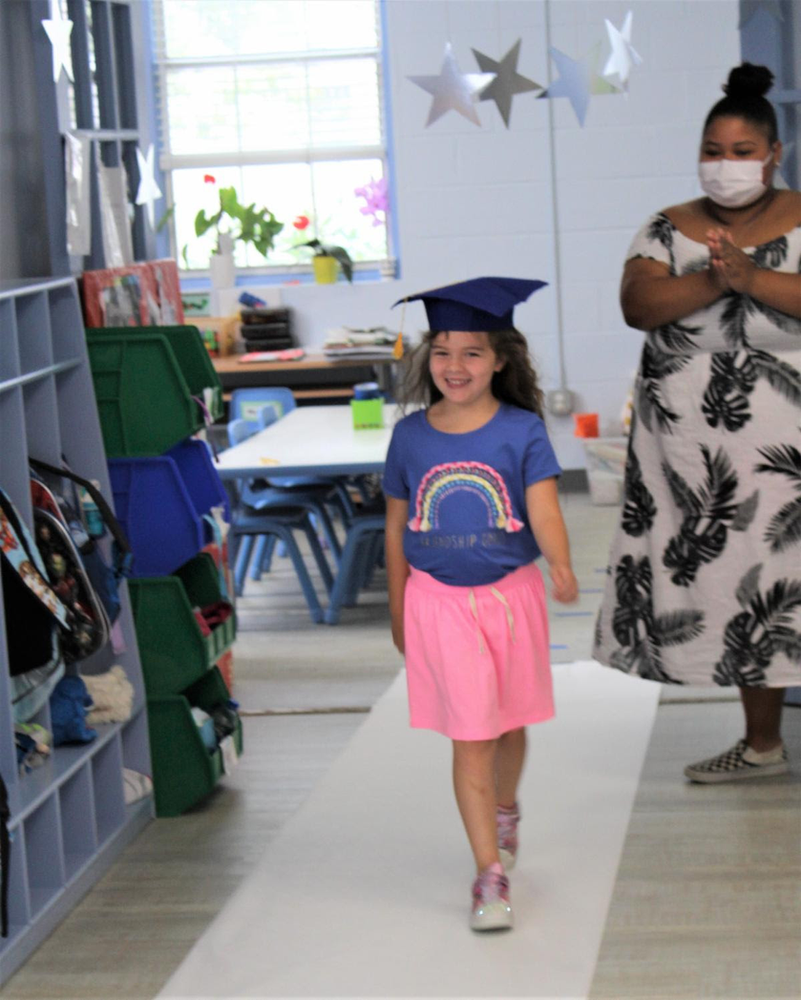 ---
ACTUALIZACIÓN DE "REGRESO A LA ESCUELA" El próximo lunes 14 de septiembre es el primer día de "Regreso a clases" para el año escolar 2020-2021, pero las cosas son muy diferentes a cualquier otro otoño en la memoria reciente. En MLK, nos estamos adaptando a las necesidades cambiantes de las familias y los estudiantes mientras lidiamos con el Coronavirus, como comunidad. Preescolar: 9 niños se graduaron del preescolar del Centro Comunitario MLK esta semana y se van al jardín de infantes. El preescolar de día completo continúa, como lo hace todo el año, para niños de 3 a 5 años. Hay espacio disponible en el salón de clases para niños de tres años. Lanzamiento de la Academia de aprendizaje a distancia de día completo: Debido a las recomendaciones escalonadas del estado para la reapertura de las escuelas, los estudiantes de Pell y Thompson no están en clase cinco días a la semana. Bajo este plan híbrido de educación a distancia, MLK está satisfaciendo las necesidades de las familias trabajadoras al lanzar nuestra Academia de Educación a Distancia para niños en edad escolar de lunes a viernes, de 8:00 am a 4:00 pm, durante las primeras tres semanas del año escolar. Los maestros de MLK brindarán apoyo instructivo en el lugar para ayudar a los estudiantes a trabajar de forma remota y actividades divertidas y enriquecedoras como cocinar y yoga para mejorar el día de aprendizaje. En un año normal, nuestra programación de Tiempo de aprendizaje extendido es para niños de jardín de infantes a grado 4. Este año, incluimos a niños que comienzan el quinto grado, ya que han demostrado una necesidad de apoyo y estructura. La pandemia también ha sido un momento de ansiedad para los niños. Aquí hay un extracto de una de las varias cartas que escribieron los niños en nuestro campamento de verano, pidiendo quedarse un año más. "Estimada Sra. Heather: Le escribo esta carta porque me gustaría volver el año que viene cuando Estoy en quinto grado. En el MLK aprendo cosas nuevas, hacemos actividades divertidas, cocinamos y hornear, conocer gente nueva, y he estado aquí desde preescolar, así que me sentí cómodo aquí. Cuando vaya a la escuela secundaria, no tendré tanto apoyo como en años anteriores. años. Estoy nervioso por la transición a la escuela secundaria y me preocupa no tener la ayuda con la tarea. Gracias por leer esta carta y considerar yo volviendo en mi quinto año de grado. Sinceramente, RE." Casi todos los padres con hijos inscritos en MLK trabajan en trabajos que no se pueden realizar de forma remota, lo que significa que el cuidado de los niños y la ayuda para el aprendizaje a distancia son de vital importancia. Bajo el nuevo plan de Regreso a la Escuela, los estudiantes rotan con algunos días en la escuela y algunos días aquí en el MLK. A pesar de ser un programa de día completo, que incluye desayuno, almuerzo y merienda, estamos reteniendo la matrícula para la Academia de Aprendizaje a Distancia de MLK a solo $ 85 por semana, la tarifa estándar para la programación después de la escuela. Como todo durante la pandemia, esta es una situación fluida y adaptaremos la programación según lo dicte la situación. Hay becas disponibles, según la necesidad demostrada. El espacio es limitado y es necesario registrarse. Para información e inscripción, comuníquese con Dir. de Educación Tanya González.
---
¿NAVEGANDO POR LA ESPERANZA MAÑANA?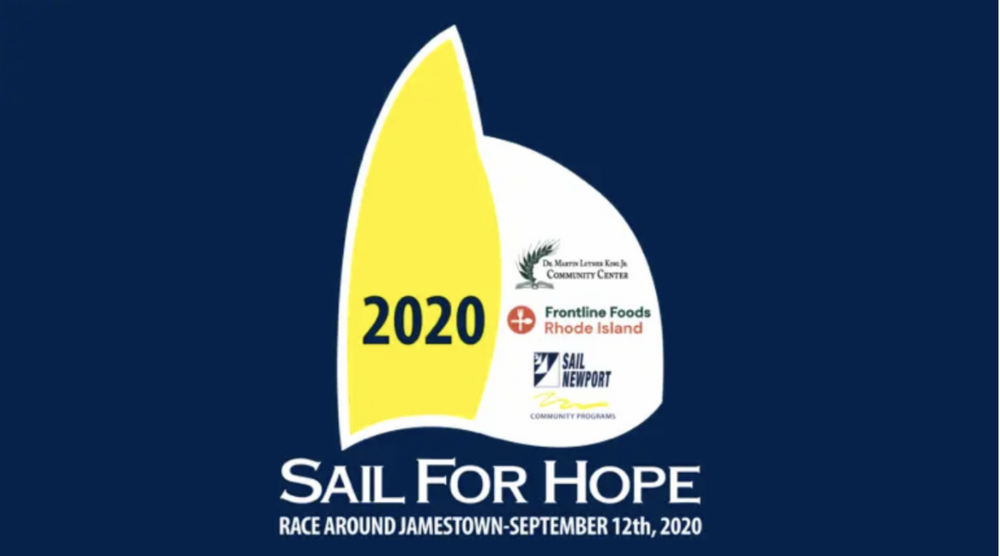 ¿Navegarás por la esperanza mañana? Mañana es la decimonovena regata anual "Sail for Hope" de Sail Newport, una circunnavegación de 18 millas de la isla Conanicut, y el Centro Comunitario MLK es una de las tres organizaciones sin fines de lucro que se benefician. Haz tu donación al MLK aquí. ¡Gracias por su apoyo y nos vemos en la carrera!
---
EL RELOJ ESTÁ MARCHANDO PARA EL CENSO 2020 Esto es lo que sucede si los habitantes de Rhode Island no completan el censo de 2020 antes del 30 de septiembre de 2020: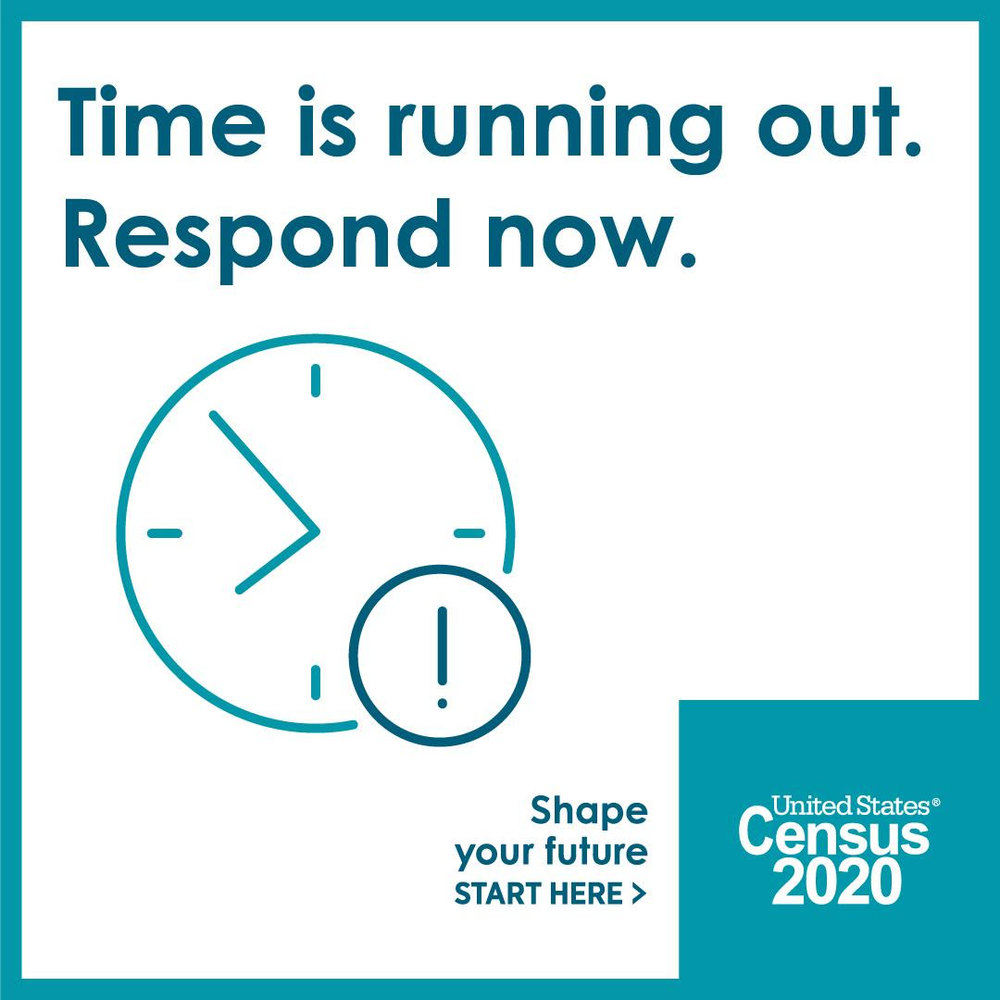 ,Es posible que los hospitales y los departamentos de bomberos no reciban fondos federales cruciales. Es posible que Rhode Island no reciba fondos federales adecuados para cosas como bibliotecas, obras viales o escuelas Rhode Island podría perder representación en la Cámara de Representantes de EE. UU. Las organizaciones comunitarias esenciales como MLK podrían perder parte de la subvención de la que dependemos. Los trabajadores del censo están en el Centro Comunitario de MLK los lunes, miércoles y viernes de 10 a.m. a 2 p.m., ayudando a todos a ser contados. Para completar su Censo 2020, ,visite el sitio web del Censo o pase por MLK durante las horas de despensa durante el día.
---
PATROCINADOR DE DESPENSA DE ALIMENTOS MÓVIL La Asociación de Puntos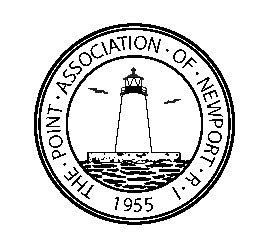 ,La Point Association de Newport, RI es nuestro generoso patrocinador de la despensa móvil de alimentos del viernes 18 de septiembre en Bayside Village Apartments en Newport a partir de las 2:45 p.m. – 4:15 p.m. Gracias al apoyo de The Point Association, la despensa móvil de alimentos de MLK lleva alimentos no perecederos, productos frescos, leche, carne y huevos a las comunidades del condado de Newport como Bayside Village, donde el transporte suele ser una barrera. Un defensor clave del vecindario de Easton's Point en Newport desde 1955, ,The Point Association es en sí misma una organización 501 (c) 3. Más de un grupo social de 325 hogares miembros; Point Association es una comunidad de amigos que se preocupan profundamente por este lugar especial que llamamos hogar, y que apoyan una variedad de causas filantrópicas locales, además del MLK. Para obtener más información sobre The Point Association, visite su sitio web en: ,www.thepointassociation.org. Haga clic ,aquí para patrocinar una despensa de alimentos móvil.
---
AQUÍ PARA AYUDAR *Desayuno para llevar de lunes a viernes, de 7:30 a 8:30 a.m. (entrada de Marcus Wheatland Blvd) *Entrega de Food 2 Friends para personas mayores confinadas en el hogar *,Visitas móviles de despensa de alimentos a comunidades de viviendas de bajos ingresos *Preescolar para estudiantes de preescolar registrados *Pan diario: de lunes a viernes en la entrada de Marcus Wheatland Blvd *Despensa de alimentos en el lugar: lunes, miércoles y viernes de 10 a.m. a 2 p.m. y miércoles por la noche a partir de las 4 p.m. a las 6 p.m. Primer sábado de cada mes de 10 a.m. a 12 p.m. *Veggie Days distribución semanal de verduras al aire libre, jueves de 10 a.m. a 2 p.m. o hasta agotar existencias *,Clase de cocina y nutrición LivFit los martes y jueves a las 5 p.m. La clase está socialmente distanciada y se requieren máscaras. Llame o envíe un mensaje de texto a Kristin para asistir: (401) 368-7614 *,Almuerzos Grab 'n Go: martes 15 y 29 de septiembre, de 11:30 a.m. a 1 p.m. ¡Gratis! Presentado en colaboración con McGrath's Clambakes. Menú TBD. No se permite comer en el lugar *,La Biblioteca de imaginación de Dolly Parton, presentada por la Fundación de la Familia Bazarsky en asociación con el Centro Comunitario MLK, pone libros en las manos y corazones de niños de todo el mundo. Se asocian con las comunidades locales para enviar por correo un libro de alta calidad, seleccionado a mano y apropiado para la edad cada mes a los niños registrados desde el nacimiento hasta los cinco años, completamente gratis e independientemente de los ingresos familiares. ,Más información *Los folletos de cupones del mercado de agricultores mayores están disponibles para recoger en MLK. Hasta agotar existencias, los residentes de Rhode Island, personas mayores de 60 años o más que cumplen con los requisitos de ingresos, pueden recoger un folleto por temporada *El registro de ayuda para los días festivos comienza el lunes 14 de septiembre por teléfono o solo con cita previa. Comuníquese con Dezarae por correo electrónico o por teléfono: (401) 846-4828 x118. Debido a los límites en la recolección, no se permitirán inscripciones este año. *Donaciones: Se aceptan donaciones de alimentos no perecederos, productos frescos, artículos para el hogar y artículos de cuidado personal en nuestro muelle de carga de lunes a viernes de 8:30 a.m. a 5:00 p.m. Por favor toque el timbre a su llegada. Se requieren máscaras para donar. Una lista de nuestras necesidades urgentes ,disponible aqui.
---
, ,Apoye al condado de Newport, apoye al MLK.
---
(401) 846-4828