UPDATES FROM THE MLK COMMUNITY CENTER
Friday, September 18th, 2020
(Boletín en español a continuación)
IMAGINATION LIBRARY, PRESENTED BY THE BAZARSKY FAMILY FOUNDATION: "Delivering" a Love of Learning to Newport County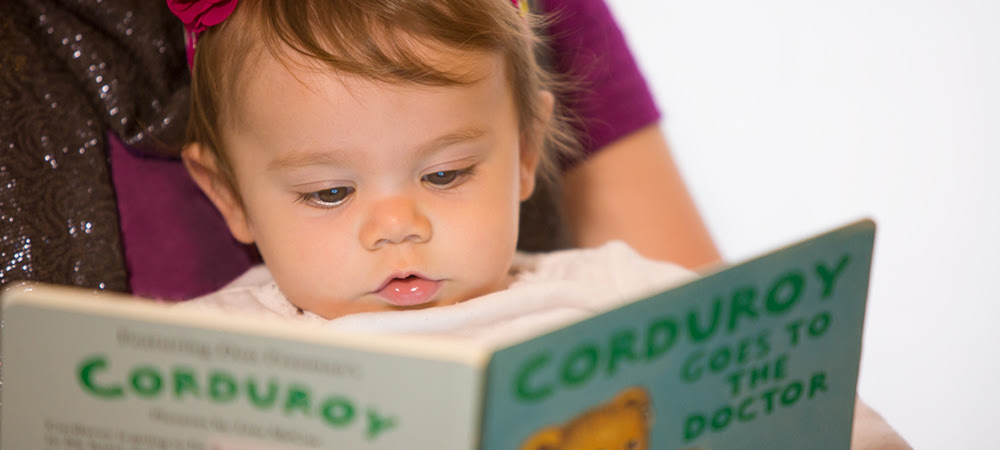 Photo Credit: Dolly Parton's Imagination Library
The statistics are clear: reading to children from birth develops early literacy skills. In fact, the "single most significant factor influencing a child's early educational success is an introduction to books and being read to at home prior to beginning school," according to the National Commission on Reading. This is why we are so thrilled to announce that Dolly Parton's Imagination Library, presented by the Bazarsky Family Foundation, is now in the Birthing Center at Newport Hospital! Every baby born at Newport Hospital's Birthing Center will now go home with a copy of "The Little Engine That Could" and an Imagination Library registration card. Each month until their 5th birthday, that child will receive a book per month of their very own, by mail and completely free of charge, thanks to Dolly Parton's Imagination Library, presented by the Bazarsky Family Foundation.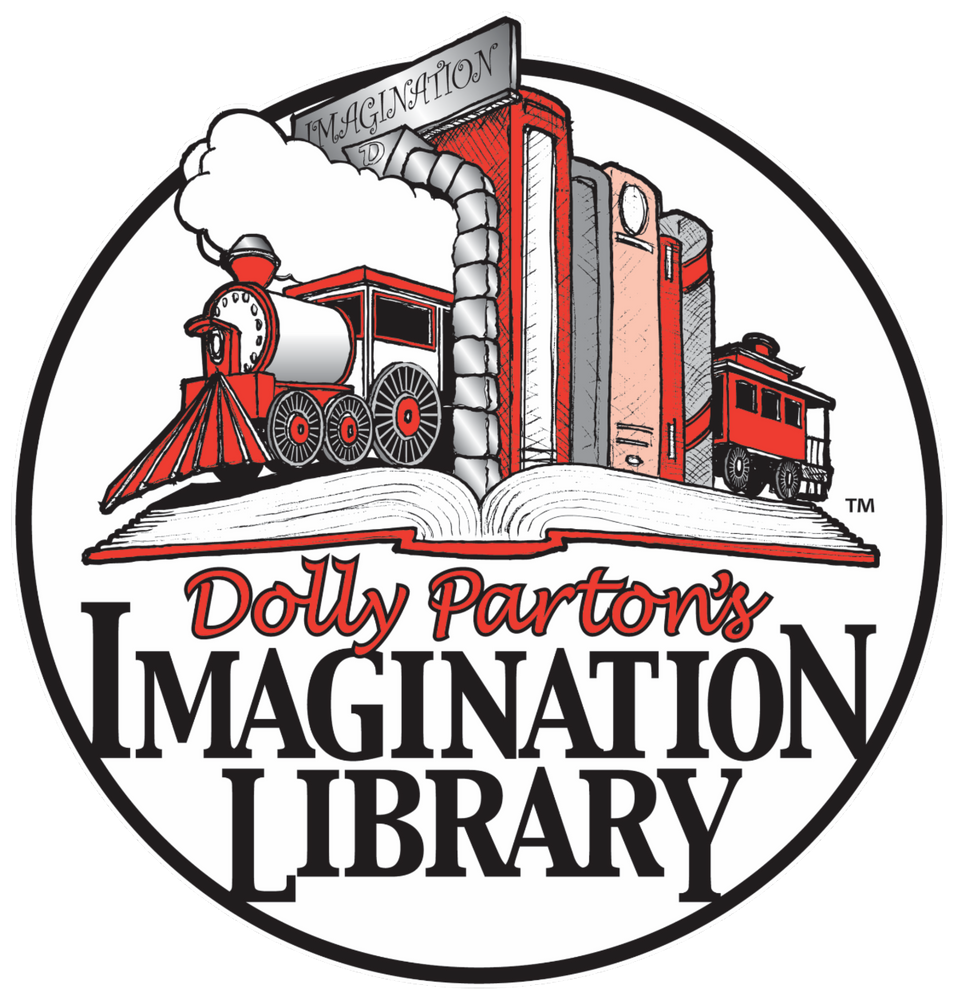 "I am happy that we are able to collaborate on this most important initiative," said Jeanette Nessett, RDN, LDN, Community Outreach Specialist at Lifespan Community Health Institute. "Reading is so important, and to be able to provide a book at birth is a great reminder for parents to read to their children. Just think how exciting it will be as those children begin to receive their books in the mail!" "The Birthing Center is more than
grateful to be asked to participate in encouraging and fostering the love of reading, beginning at birth," Sharon Ryan, BSN, RNC, Clinical Manager at the Noreen Stonor Drexel Birthing Center noted. "The book is beautiful and a wonderful first edition to a full library of age appropriate books by age 5. Newport County is so fortunate to be able to participate in this great initiative!"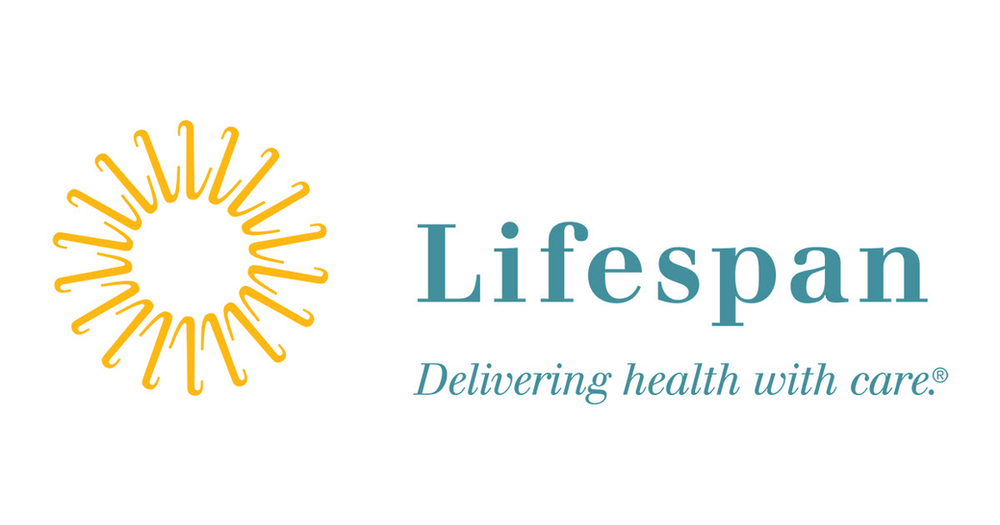 Are your little ones, ages birth to 5, registered to receive their free book in the mail each month? For more information and to register, visit: www.mlkccenter.org/imagination-library
---
934 FIRST-TIME CLIENTS FOUND HELP AT THE MLK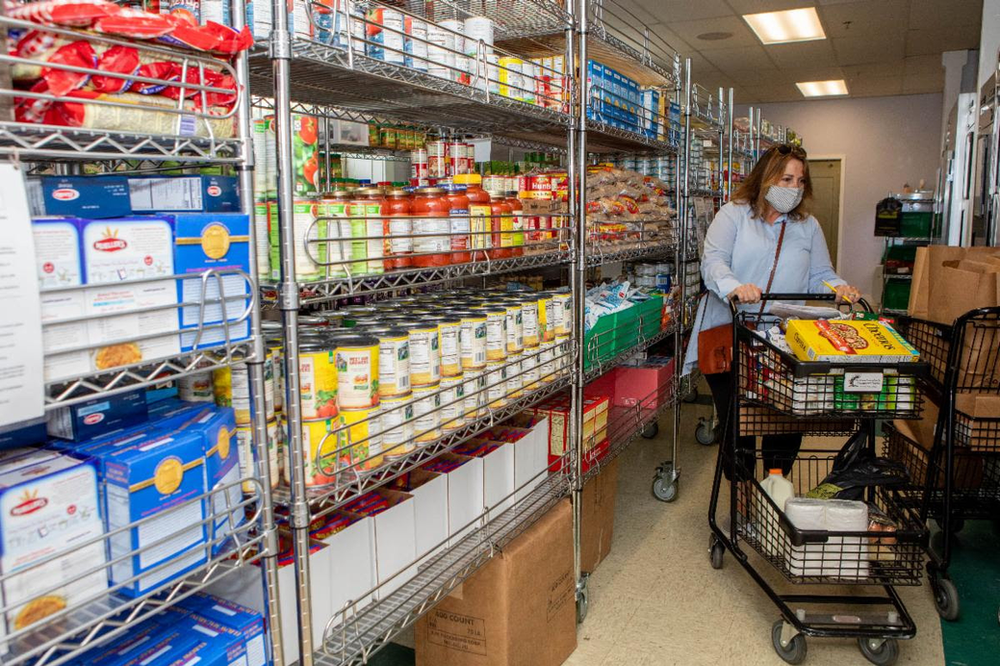 Although a lot of us seem to be adjusting to our "next normal," we're still seeing extremely high demand for our Hunger Services programs. We've provided food to 3,555 people from 3/16 – 9/11. Of those, 934 are people are coming to the MLK for the first time. We will continue to serve Newport County with dignity: today, tomorrow, always.
Pictured: A Food 2 Friends volunteer shops in the food pantry for groceries to be delivered to homebound seniors.
---
PRESCHOOL OPENINGS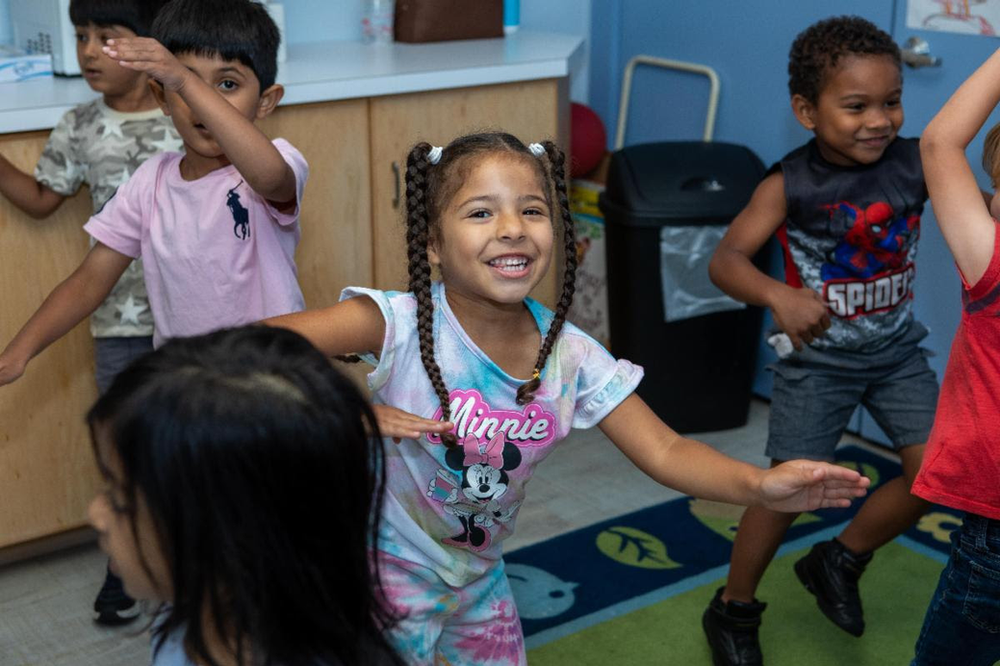 Don't your little ones want in on the fun!? There are openings available for 3 year olds in our Preschool! Department of Human Service ("DHS") childcare subsidies are accepted. Scholarships are available for families with demonstrated need. All are encouraged to apply.
Contact Tanya Gonzalez, Education Director, at tgonzalez@mlkccenter.org or
(401) 846-4828 x117
---
HOLIDAY HELP: REGISTER NOW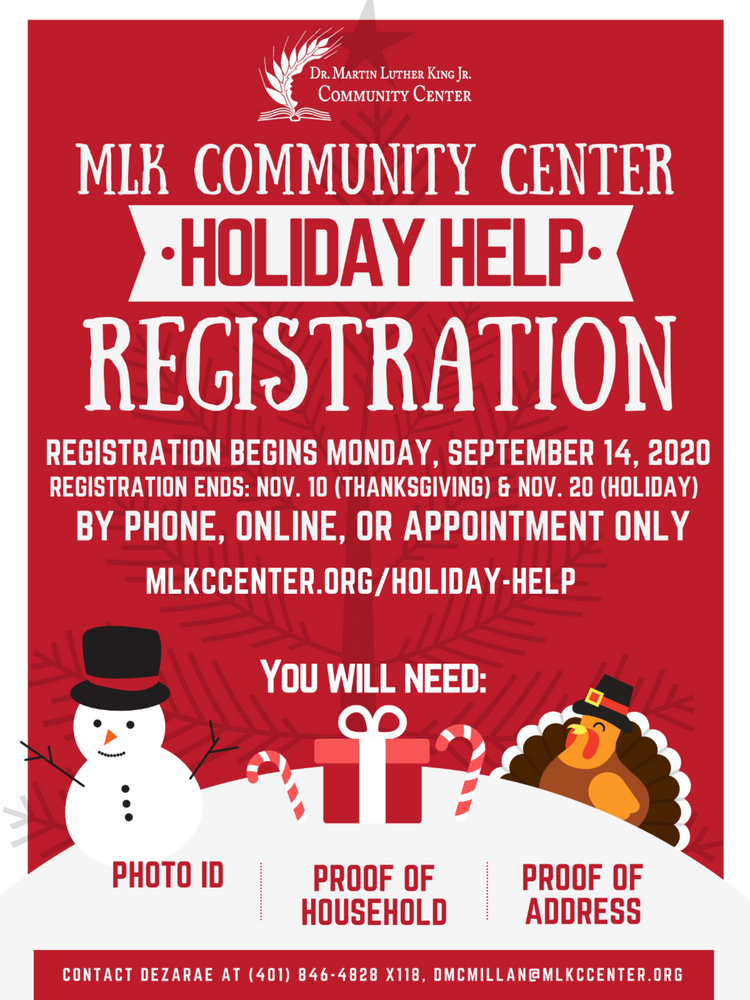 Holiday Help registration is NOW OPEN! Anyone interested in registering for any of the Holiday Help programs (Thanksgiving food pantry, Holiday food pantry, and/or Santa's Workshop) are encouraged to register early, as registration deadlines have changed.
NEW THIS YEAR: Online registration! Please complete the registration form on our website. (All information is kept confidential.) Registration may also be completed over the phone or in-person by appointment only – no walk-ins will be accepted this year. Please contact Dezarae at (401) 846-4828 x118, dmcmillan@MLKCCenter.org.
More information & registration
---
JOIN OUR TEAM!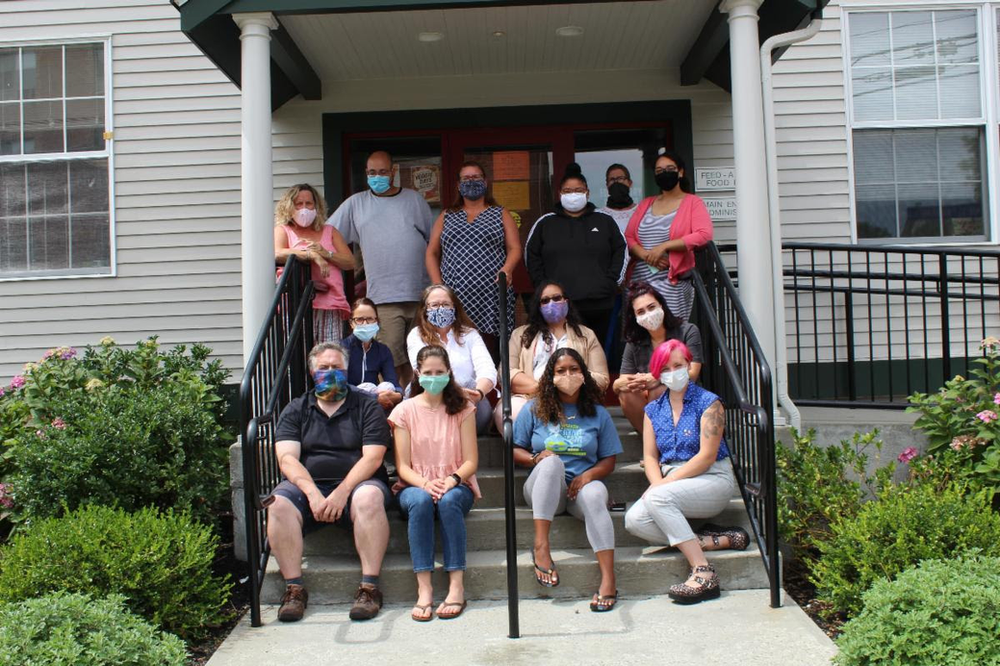 We're hiring for a number of positions: Preschool Assistant Teacher, Distance Learning Academy Support Personnel, and a Mobile Food Pantry Program Coordinator.
To learn more and to apply, visit our website. Please spread the word to anyone you think might be interested!
---
HERE TO HELP
Grab-n-Go Breakfast Mon-Fri, 7:30 – 8:30 a.m. (Marcus Wheatland Blvd entrance)
Food 2 Friends delivery for homebound seniors
Mobile Food Pantry visits to low-income housing communities
Preschool for registered preschool students
Daily Bread: Mon-Fri at the Marcus Wheatland Blvd entrance
On-site food pantry: Monday, Wednesday, and Friday from 10 a.m. to 2 p.m. and Wednesday evenings from 4 p.m. to 6 p.m. First Saturday of each month from 10 a.m. to 12 p.m.
Veggie Days weekly vegetable distribution outside, Thursdays 10 a.m. to 2 p.m. or while supplies last
LivFit Cooking & Nutrition class Tuesday & Thursday at 5 p.m. Class is socially distanced and masks are required. Call or text Kristin to attend: (401) 368-7614
Grab 'n Go lunches: Tuesday, Sept. 29th, 11:30 a.m. to 1 p.m. Free! Presented in collaboration with McGrath's Clambakes. Menu TBD. Eating on-site not permitted
Dolly Parton's Imagination Library, presented by the Bazarsky Family Foundation in partnership with the MLK Community Center, puts books into the hands and hearts of children across the world. They partner with local communities to mail a hand-selected, age-appropriate, high-quality book each month to registered children from birth to age five, completely free of cost & regardless of family income. More info
Senior farmers market coupon booklets are available to pickup at the MLK. While supplies last, Rhode Island residents seniors ages 60+ who meet the income requirements can pick up one booklet per season
Holiday Help Registration is now open! Contact Dezarae by email or by phone: (401) 846-4828 x118 or register online. Due to limits on gathering, no drop-in registrations will be permitted this year.
Donations: Donations of non-perishable food, fresh produce, household items, and personal care items are accepted at our loading dock Monday – Friday 8:30 a.m. – 5:00 p.m. Please ring the bell upon arrival. Masks required to donate. A list of our urgent needs available here
---

---
Dr. Martin Luther King, Jr. Community Center
(401) 846-4828
No temenos la capacidad de traducir cada entrada del blog a español porque usamos una herramienta de traducción en el internet. Por favor, disculpe cualquier error gramática. Por favor, llame al Centro si tiene alguna pregunta.
ACTUALIZACIONES DEL MLK COMMUNITY CENTER Viernes 18 de septiembre de 2020 BIBLIOTECA DE IMAGINACIONES, PRESENTADA POR LA FAMILIA BAZARSKY FOUNDATION: "Transmitir" el amor por el aprendizaje al condado de Newport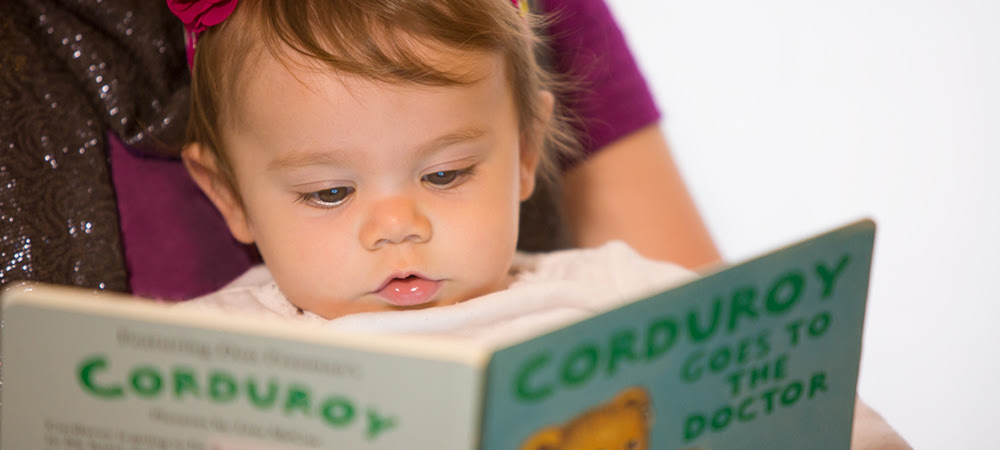 Crédito de la foto: Biblioteca de imaginación de Dolly Parton
Las estadísticas son claras: leer a los niños desde el nacimiento desarrolla habilidades de alfabetización temprana. De hecho, "el factor más importante que influye en el éxito educativo temprano de un niño es una introducción a los libros y que se le lea en casa antes de comenzar la escuela", según la Comisión Nacional de Lectura. ¡Es por eso que estamos tan emocionados de anunciar que la Biblioteca ,de Imaginación de Dolly Parton, presentada por la Fundación de la Familia Bazarsky, se encuentra ahora en el Centro de Parto en Newport Hospital! Cada bebé que nazca en el Centro de maternidad ,de Newport Hospital ahora se irá a casa con una copia de "La pequeña locomotora que pudo" y una tarjeta de registro de la Biblioteca de la imaginación. Cada mes hasta que cumpla 5 años, ese niño recibirá un libro por mes propio, por correo y completamente gratis, gracias a la Biblioteca de Imaginación de Dolly Parton, presentada por la Fundación de la Familia Bazarsky.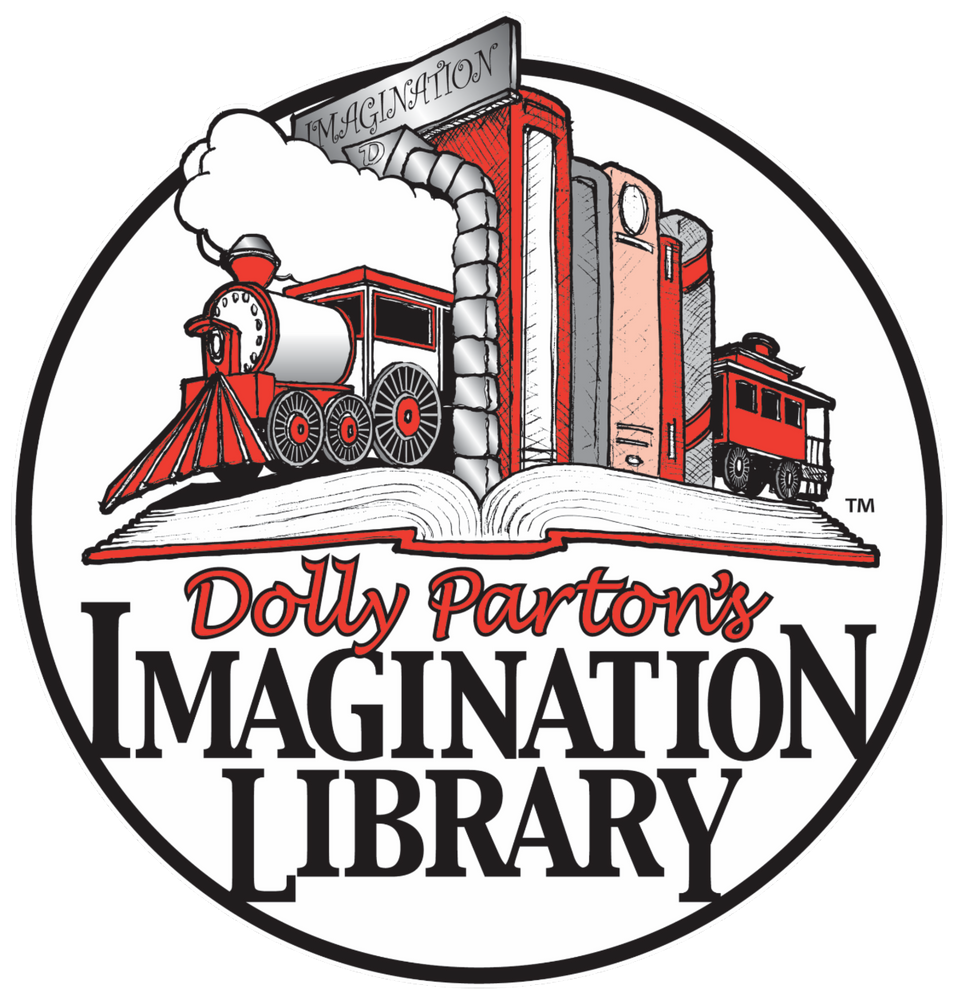 "Estoy feliz de poder colaborar en esta iniciativa tan importante", dijo Jeanette Nessett, RDN, LDN, Especialista de alcance comunitario en Lifespan Community Health Institute. "La lectura es muy importante, y poder entregar un libro al nacer es un gran recordatorio para que los padres le lean a sus hijos. ¡Piense en lo emocionante que será cuando esos niños comiencen a recibir sus libros por correo!" "El Centro de maternidad es más que agradecida de que se le pidiera participar en el fomento y fomento del amor por la lectura, desde el nacimiento ", señaló Sharon Ryan, BSN, RNC, directora clínica del Centro de maternidad Noreen Stonor Drexel." El libro es hermoso y una maravillosa primera edición para un biblioteca completa de libros apropiados para la edad a los 5 años. ¡El condado de Newport es muy afortunado de poder participar en esta gran iniciativa! "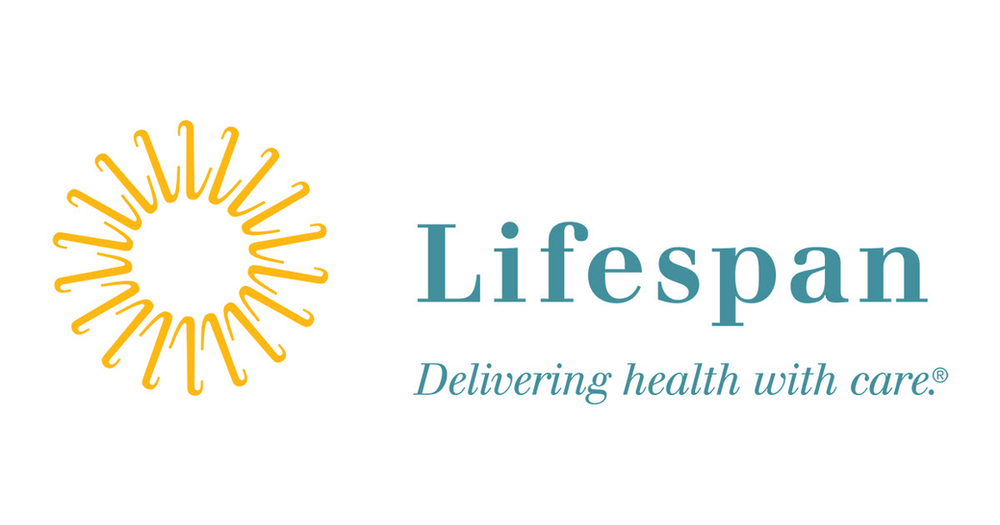 ¿Están sus pequeños, desde el nacimiento hasta los 5 años, registrados para recibir su libro gratis por correo cada mes? Para obtener más información y registrarse, visite: ,www.mlkccenter.org/imagination-library
---
934 CLIENTES POR PRIMERA VEZ ENCONTRARON AYUDA EN EL MLK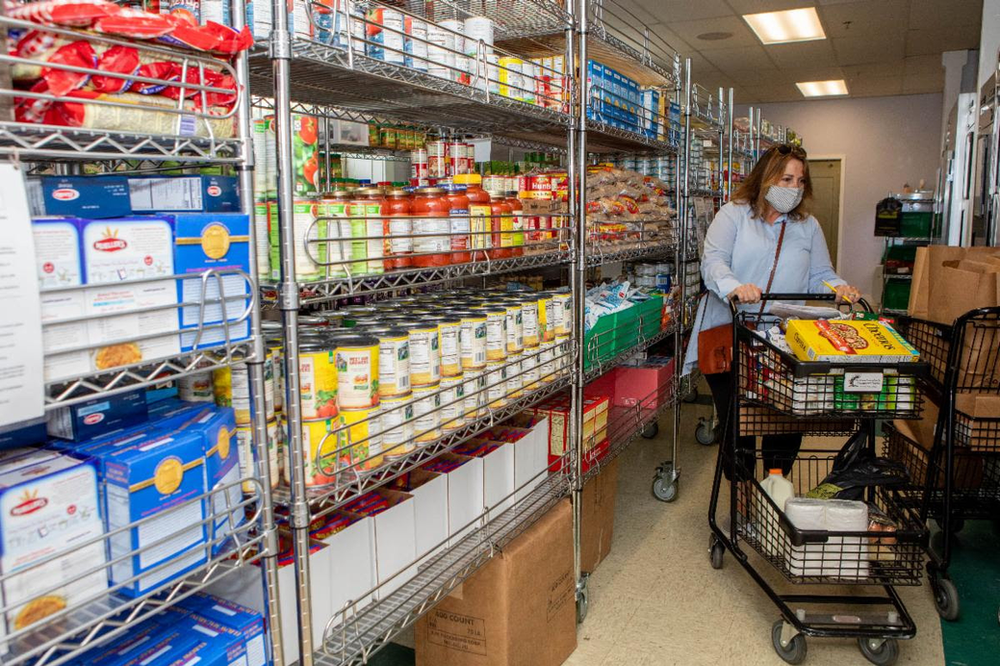 Aunque muchos de nosotros parece que nos estamos ajustando a nuestra "próxima normalidad", todavía estamos viendo una demanda extremadamente alta de nuestros programas de Servicios contra el Hambre. Hemos proporcionado alimentos a 3555 personas entre el 16 de marzo y el 11 de septiembre. De ellos, 934 son personas que vienen al MLK por primera vez. Continuaremos sirviendo al condado de Newport con dignidad: hoy, mañana, siempre. En la imagen: Un voluntario de Food 2 Friends compra en la despensa de alimentos para entregar los comestibles a las personas mayores confinadas en el hogar.
---
APERTURAS PREESCOLARES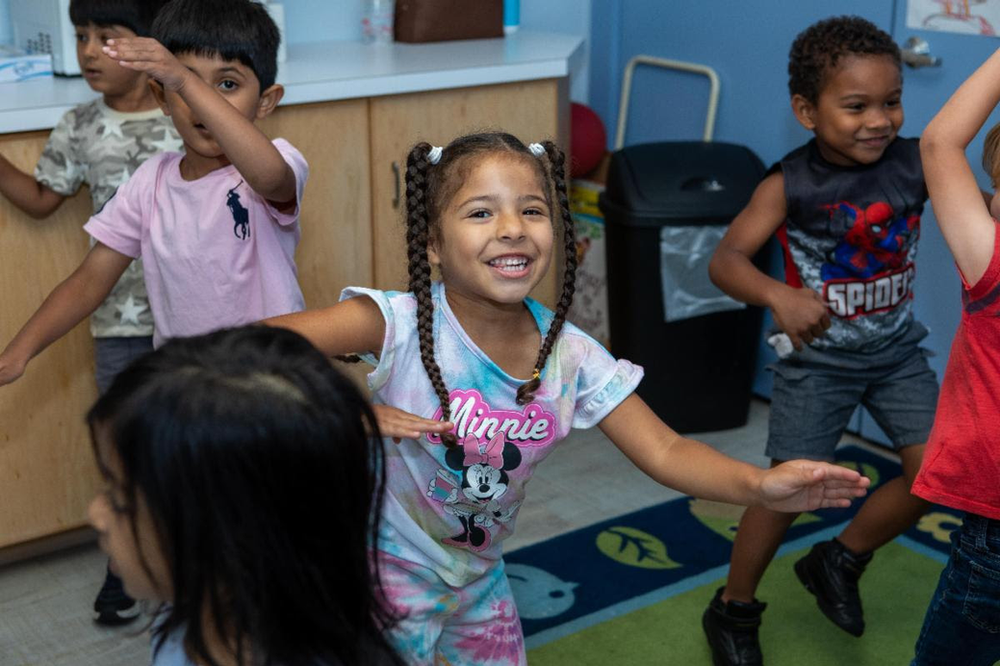 ¿¡No quieren sus pequeños divertirse !? ¡Hay vacantes disponibles para niños de 3 años en nuestro preescolar! Se aceptan subsidios para el cuidado de niños del Departamento de Servicios Humanos ("DHS"). Las becas están disponibles para familias con necesidad demostrada. Se anima a todos a postularse. Comuníquese con Tanya Gonzalez, Directora de Educación, en ,tgonzalez@mlkccenter.org or (401) 846-4828 x117
---
AYUDA DE VACACIONES: REGÍSTRESE AHORA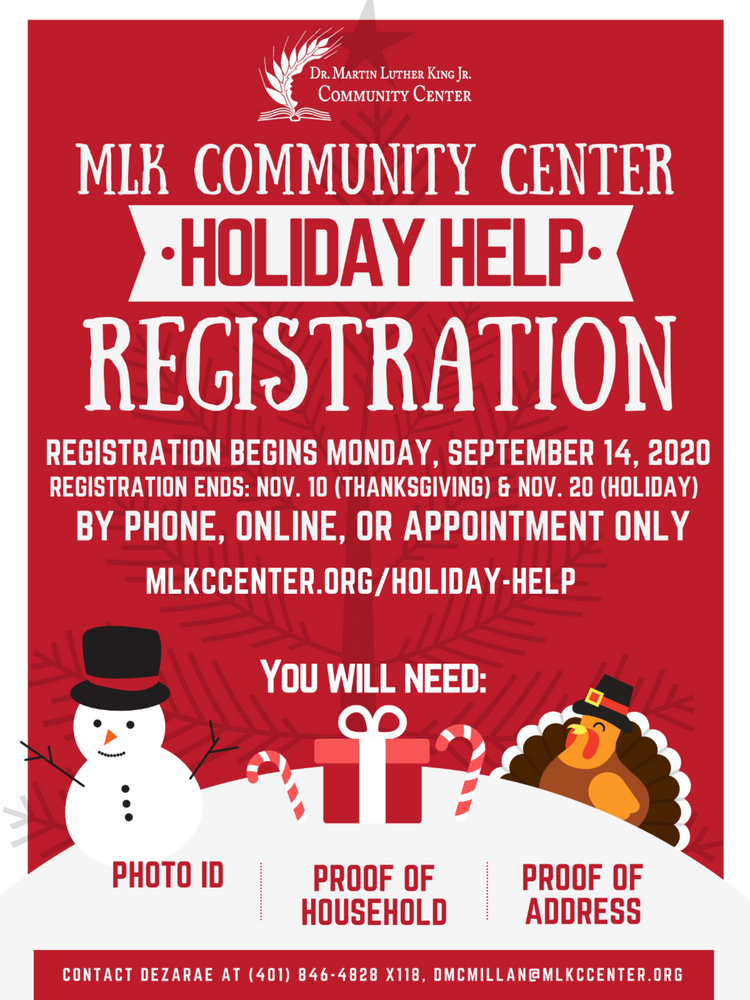 ¡El registro de Ayuda para las fiestas está ABIERTO AHORA! Cualquier persona interesada en inscribirse en cualquiera de los programas de Ayuda para las Fiestas (despensa de alimentos de Acción de Gracias, despensa de alimentos para las fiestas y / o Taller de Papá Noel) puede registrarse temprano, ya que las fechas límite de inscripción han cambiado. NUEVO ESTE AÑO: ,¡Registro en línea! Por favor complete el formulario de registro en nuestro sitio web. (Toda la información se mantiene confidencial). La inscripción también se puede completar por teléfono o en persona solo con cita previa; este año no se aceptarán visitas sin cita previa. Comuníquese con Dezarae al (401) 846-4828 x118, ,dmcmillan@MLKCCenter.org. ,Más información e inscripción
---
¡UNETE A NUESTRO EQUIPO!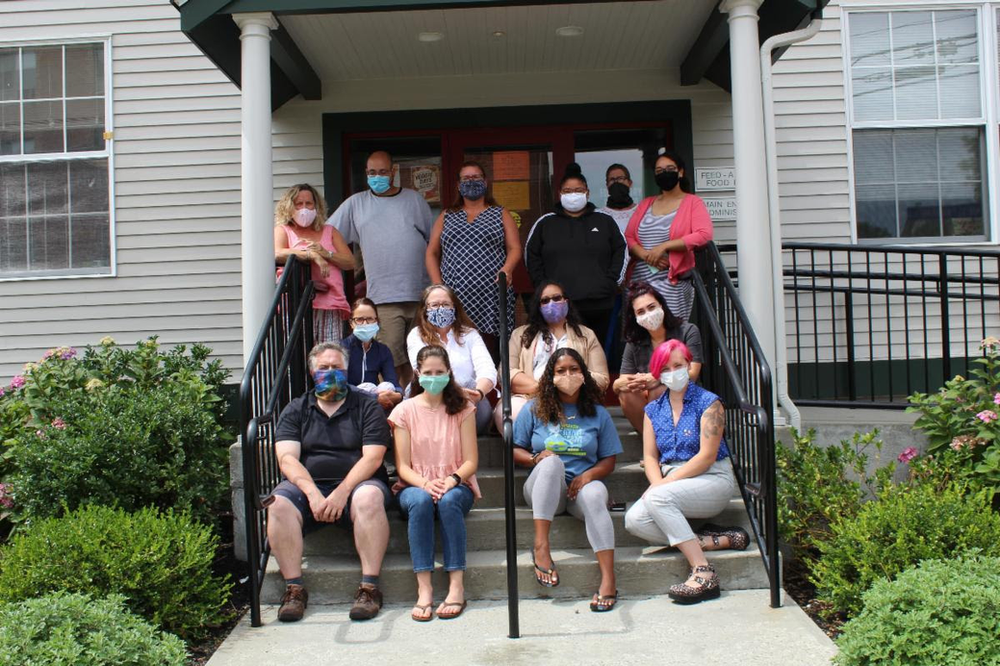 Estamos contratando para varios puestos: maestro asistente de preescolar, personal de apoyo de la academia de aprendizaje a distancia y coordinador del programa de despensa móvil de alimentos. Para obtener más información y postularse, ,visite nuestro sitio web. ¡Haga correr la voz a cualquiera que crea que podría estar interesado!
---
AQUÍ PARA AYUDAR *Desayuno para llevar de lunes a viernes, de 7:30 a 8:30 a.m. (entrada de Marcus Wheatland Blvd) *Entrega de Food 2 Friends para personas mayores confinadas en el hogar *,Visitas móviles de despensa de alimentos a comunidades de viviendas de bajos ingresos *Preescolar para estudiantes de preescolar registrados *Pan diario: de lunes a viernes en la entrada de Marcus Wheatland Blvd *Despensa de alimentos en el lugar: lunes, miércoles y viernes de 10 a.m. a 2 p.m. y miércoles por la noche a partir de las 4 p.m. a las 6 p.m. Primer sábado de cada mes de 10 a.m. a 12 p.m. *Veggie Days distribución semanal de verduras al aire libre, jueves de 10 a.m. a 2 p.m. o hasta agotar existencias *,Clase de cocina y nutrición LivFit los martes y jueves a las 5 p.m. La clase está socialmente distanciada y se requieren máscaras. Llame o envíe un mensaje de texto a Kristin para asistir: (401) 368-7614 *,Almuerzos Grab 'n Go: martes 15 y 29 de septiembre, de 11:30 a.m. a 1 p.m. ¡Gratis! Presentado en colaboración con McGrath's Clambakes. Menú TBD. No se permite comer en el lugar *,La Biblioteca de imaginación de Dolly Parton, presentada por la Fundación de la Familia Bazarsky en asociación con el Centro Comunitario MLK, pone libros en las manos y corazones de niños de todo el mundo. Se asocian con las comunidades locales para enviar por correo un libro de alta calidad, seleccionado a mano y apropiado para la edad cada mes a los niños registrados desde el nacimiento hasta los cinco años, completamente gratis e independientemente de los ingresos familiares. ,Más información *Los folletos de cupones del mercado de agricultores mayores están disponibles para recoger en MLK. Hasta agotar existencias, los residentes de Rhode Island, personas mayores de 60 años o más que cumplen con los requisitos de ingresos, pueden recoger un folleto por temporada *El registro de ayuda para los días festivos comienza el lunes 14 de septiembre por teléfono o solo con cita previa. Comuníquese con Dezarae ,por correo electrónico o por teléfono: (401) 846-4828 x118. Debido a los límites en la recolección, no se permitirán inscripciones este año. *Donaciones: Se aceptan donaciones de alimentos no perecederos, productos frescos, artículos para el hogar y artículos de cuidado personal en nuestro muelle de carga de lunes a viernes de 8:30 a.m. a 5:00 p.m. Por favor toque el timbre a su llegada. Se requieren máscaras para donar. Una lista de nuestras necesidades urgentes ,disponible aqui.
---
, ,Apoye al condado de Newport, apoye al MLK.
---
(401) 846-4828