UPDATES FROM THE MLK COMMUNITY CENTER
Friday, July 24th, 2020
---
ZOOLOGISTS TAKE SUMMER ADVENTURE CAMP BY THE SAILS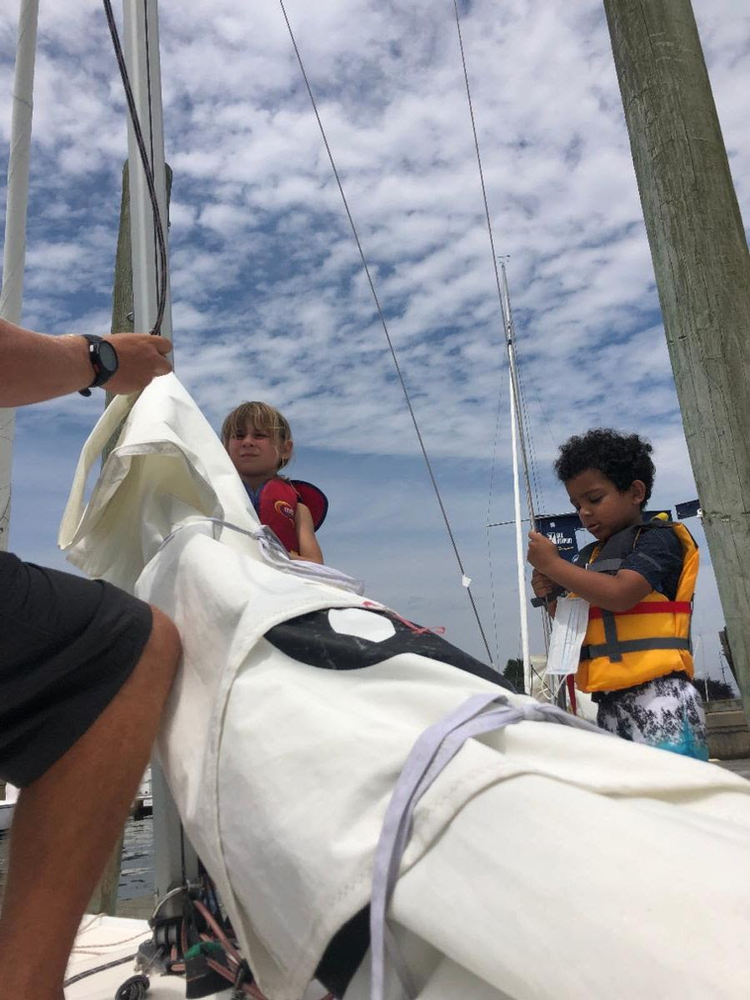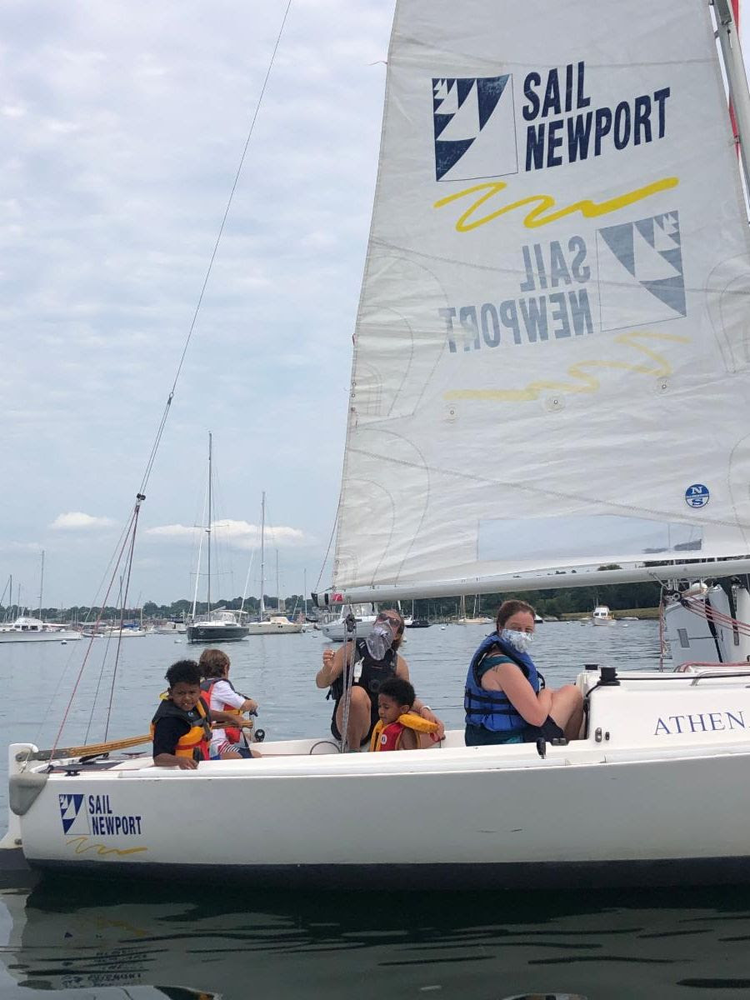 Pictured: Summer Adventure Campers set sail in Newport Harbor with Sail Newport!
This week in summer camp, our campers were zoologists! While campers explored Brenton Point State Park, took sailing lessons with Sail Newport, and hit the beach at Fort Adams, they had their zoologist caps on, utilizing the week's vocabulary words to describe any creatures they observed. · In cooking class, students made "ants on a log" with celery, peanut butter, and raisins because, of course, it was zoology week after all! · After learning animal traits, campers played "animal charades," using animal characteristics to act out different animals.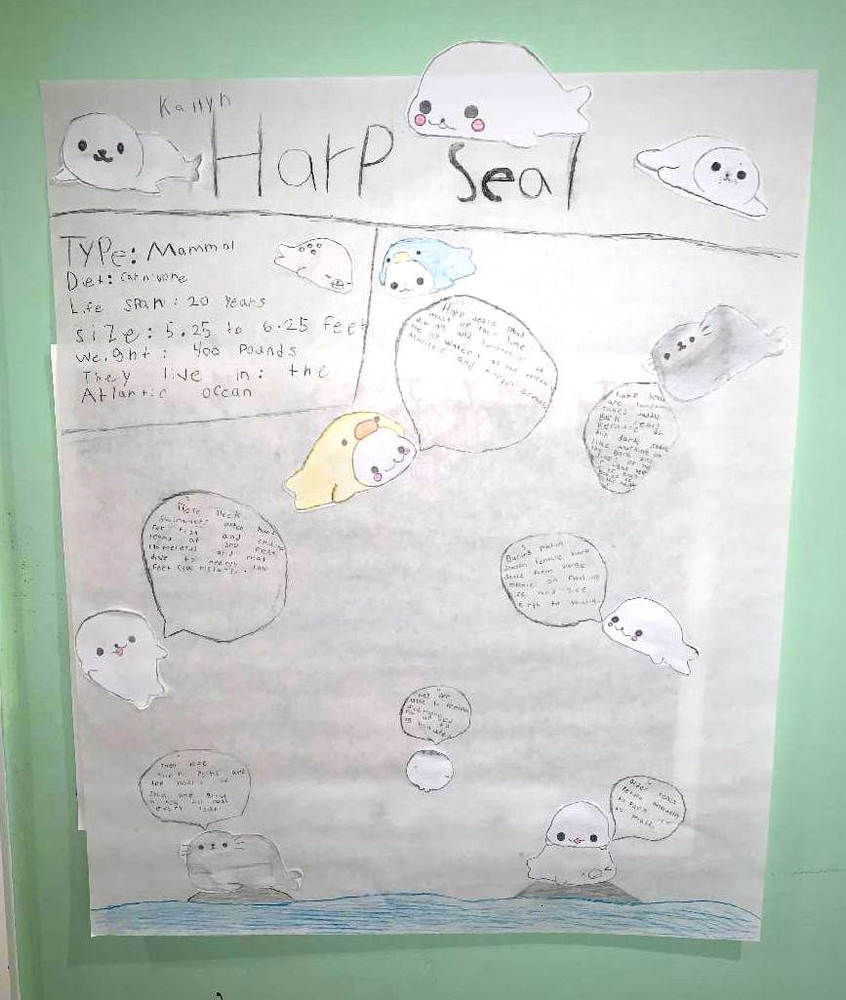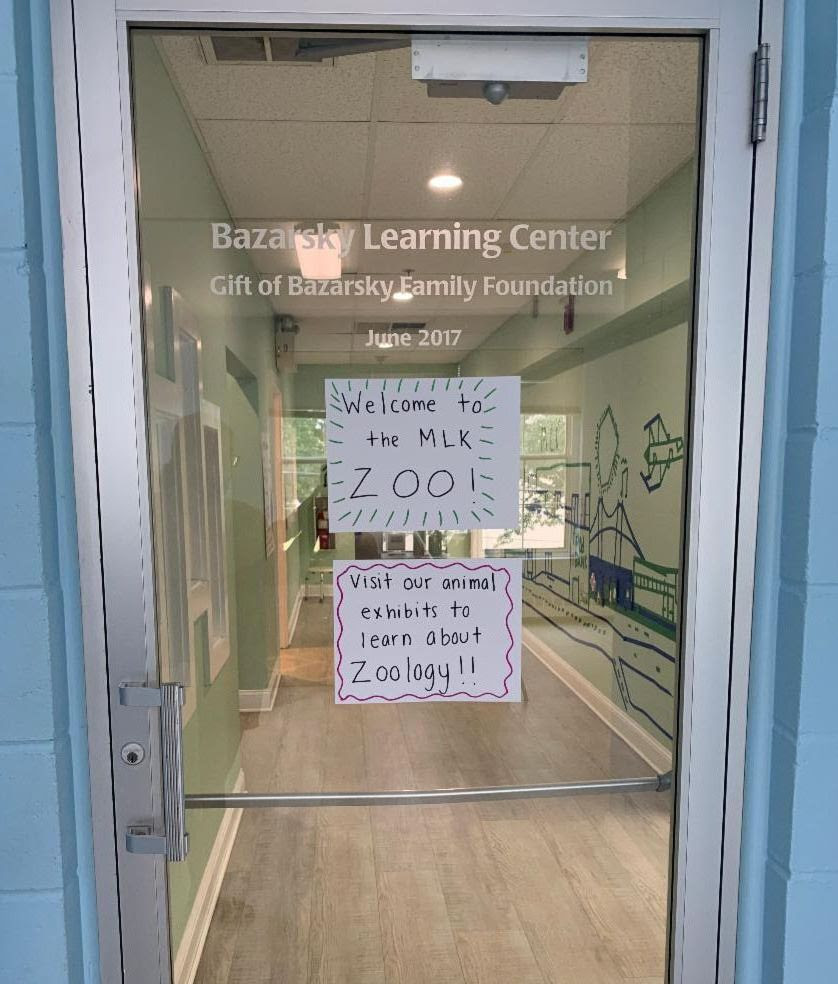 Students even made their own "MLK Zoo" along in the upstairs hallway, where they each made their own animal "exhibits" and were able to learn about other animals through the work of their peers.
---
GOOD LUCK, MISS SALLY!
Please join us in congratulating Sally Swistak on her recent retirement.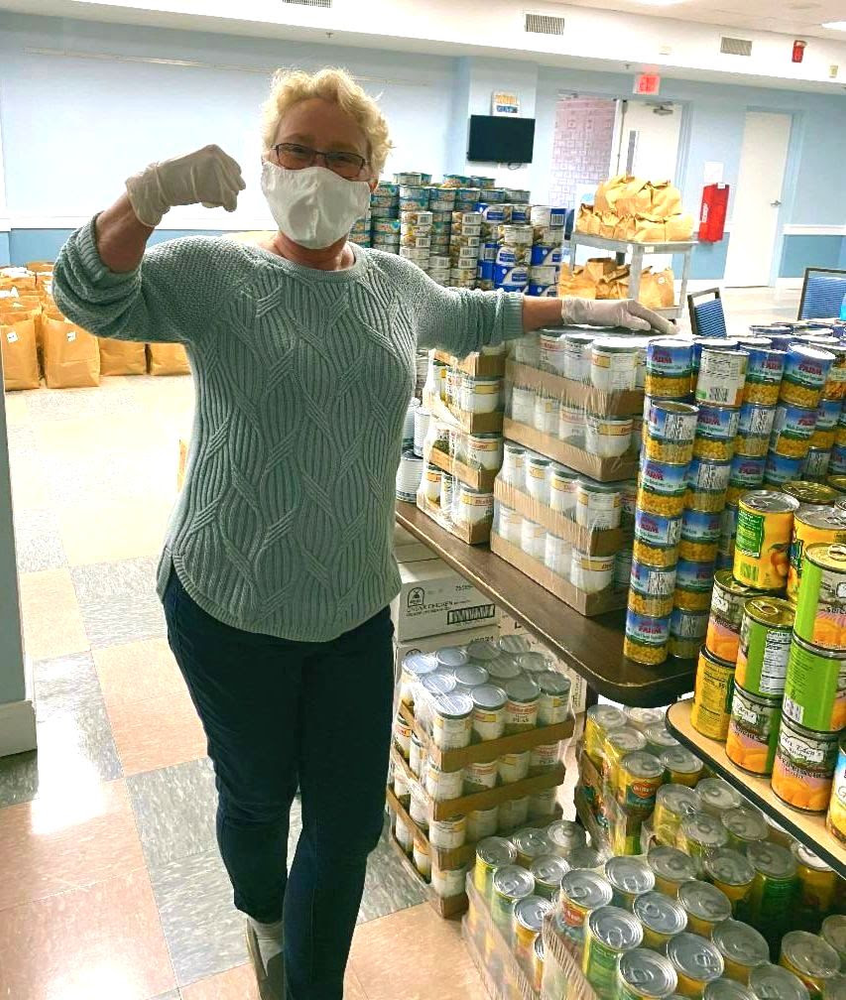 For over 25 years, Sally Swistak served as the Dr. Martin Luther King, Jr. Community Center's Director of Education. "Miss Sally," as she's known to students, has been integral to making our Preschool, After School, and Summer Camp programs the safe, innovative, supportive resources they are for our community's children and their families. With gratitude and sadness, we announce Sally's retirement and invite the community to join us in celebrating her legacy.
The COVID-19 pandemic threw curveballs at us all that no one could anticipate, but perhaps the most telling demonstration of Miss Sally's character was seeing how she and our education staff stepped up to the plate to help out with Hunger Services when the pandemic hit (pictured).
Filling her shoes will be no easy task. Thank you, Sally, for your decades of leadership and commitment to nurturing children. We will miss you.
---
weR1 Rhode Island
Relief Fund For Those Unable to Access Benefits Based On Immigration Status
The MLK Community Center is the only Newport County organization in a statewide network of community partners collaborating with Dorcas International for "weR1 Rhode Island," a relief fund for those unable to receive COVID-19 relief programs & emergency relief efforts due to their immigration status. Funded entirely with private donations, the fund provides direct cash assistance in the form of no-fee debit cards to Rhode Islanders with urgent need due to sickness, job loss or reduction in work hours and who are excluded from these federal programs.
To learn more or apply for these funds, please call the Center at 401-846-4828 or email ,info@MLKCCenter.org. All information is kept completely confidential. Please note that the Center will not reopen until Monday morning, so this phone line & email address are not monitored over the weekend.
---
MOVEMENT & MINDFULNESS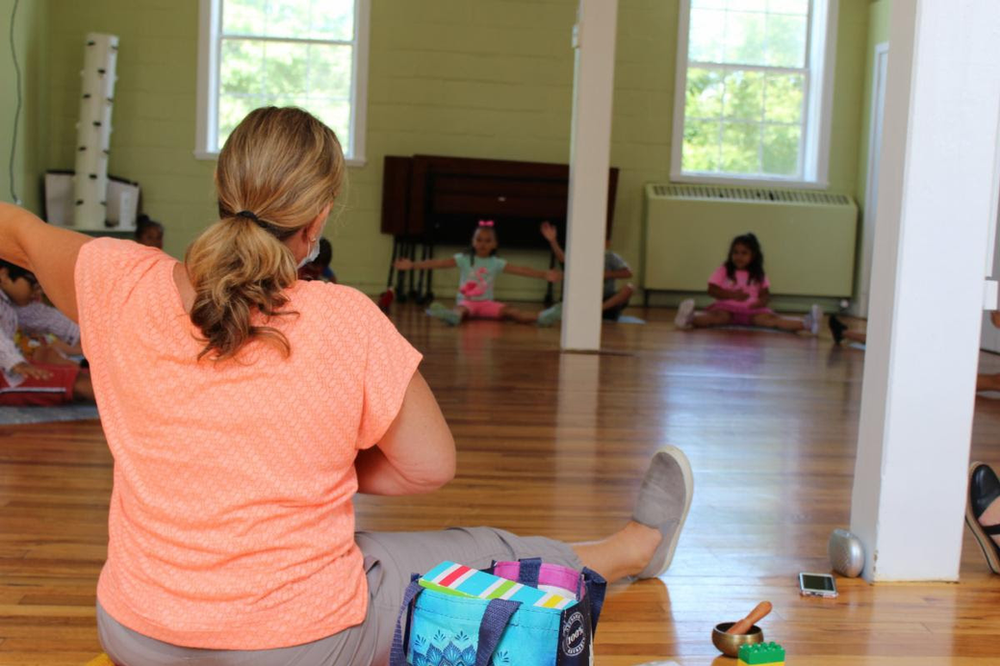 Each week, summer campers and preschool students participate in the Movement & Mindfulness program, led by certified yoga instructor Jenny Williams of Happy Planet Yoga. The program promotes the connection between the mind, body, and breath, and encourages children to move, strengthen, and stretch their bodies. They practice conscious breathing to empower themselves to self-calm and self-regulate their behavior, a skill that is more important now than ever in these uncertain times.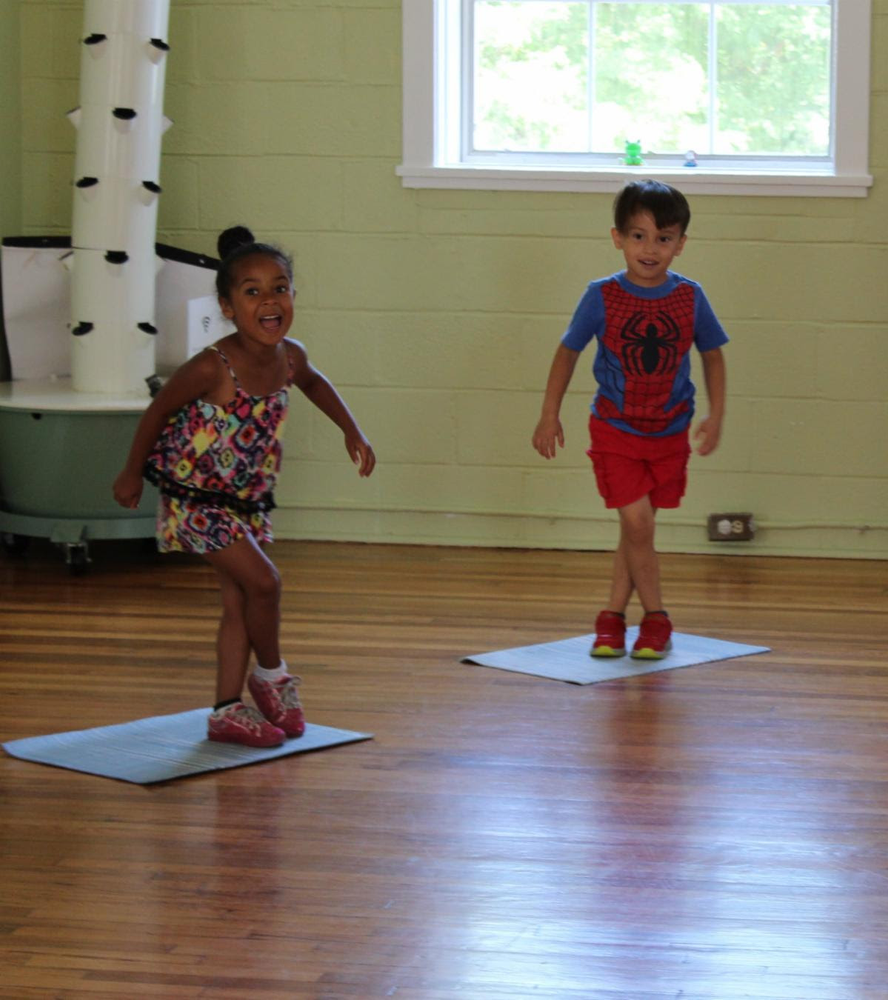 Using mindful journaling, games, and activities, children learn that they have the power to improve their focus and executive functioning skills.
The program is "Powered by Prince" through a generous grant from the Frederick Henry Prince Memorial Fund at Newport Hospital.
---
HERE TO HELP As a reminder, we remain open to provide: · Grab-n-Go Breakfast every weekday, 7:30 – 8:30 (,Marcus Wheatland Blvd. entrance) · Food 2 Friends delivery for homebound seniors · Mobile Food Pantry visits to low-income housing communities · Preschool for registered preschool students · Daily Bread: Available outside the Marcus Wheatland Blvd entrance weekdays from 10 am – 4 pm. · A modified on-site food pantry Monday, Wednesday, Friday from 10 a.m. to 2 p.m. (,Distribution of pre-bagged groceries at our main entrance: Marcus Wheatland Blvd.) Changes coming August 3rd, see below! · Veggie Days weekly vegetable distribution outside, Thursdays 10 a.m. to 2 p.m. or while supplies last · Summer Camp for registered summer campers · Senior farmers market coupon booklets are available to pickup at the MLK. While supplies last, seniors ages 60+ who meet the salary requirements and are Rhode Island residents can pick up one booklet per season.
The "next normal" is coming to the Food Pantry We're getting ready to bid farewell to prebagged groceries. Beginning Monday, August 3rd, the food pantry will reopen for Client Choice grocery selection. The pantry will be open Mondays, Wednesdays, and Fridays from 10 am – 2 pm and Wednesdays from 4 pm – 6 pm. (Once monthly Saturday pantry hours resume September 5th.) Two clients at a time will enter the Pantry and shop. To be as safe as possible, clients must wear a mask at all times, shop at a brisk pace, and bring their own bags. An ID must be presented to use the pantry. No more than 2 clients will be allowed in the Center at a time. Because Client Choice is returning and food pantry shops will be more substantial, the time between food pantry visits will change from every 14 days back to every calendar month, beginning August 3rd.
---