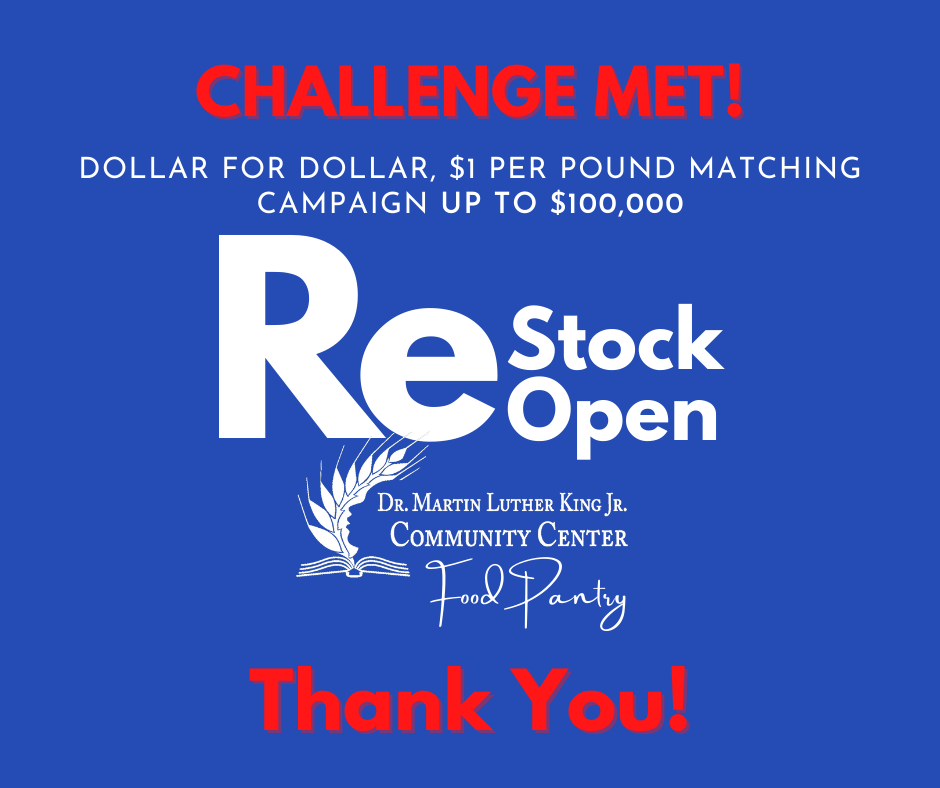 News this great can't wait til next Friday.
You did it, Newport County! In a little over 2 weeks, you met the Challenge goal of $100,000, and gave an astonishing $101,521 in combined monetary contributions and donations of food, household and personal care items as of Saturday, August 22nd.
Thanks to two separate and generous donors, every donation up to $100,000 was matched, dollar for dollar, or $1 per pound.
This means we have resources to ensure we have varied and healthy options for clients who use the Food Pantry at the Center, to fill the Mobile Food Pantry for its visits across the community, and for deliveries to home-bound seniors via Food 2 Friends. For months to come, your generosity means when people in Newport County ask "Can you help?" the MLK Community Center can keep saying, "Yes, we can!"
Thank you, thank you!
Dr. Martin Luther King, Jr. Community Center
(401) 846-4828