Good luck this school year, summer campers!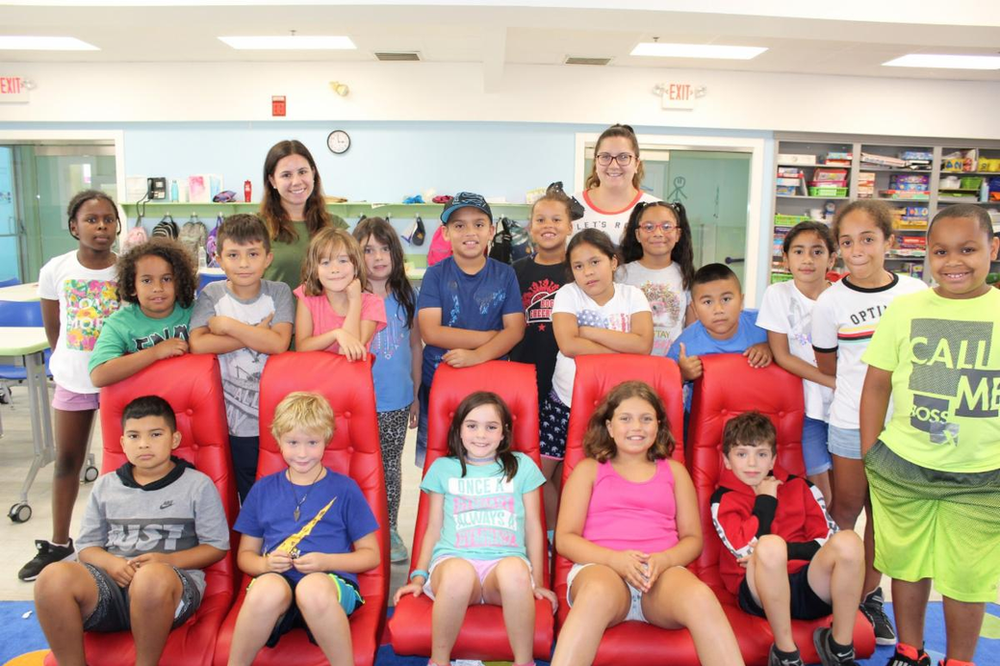 It's official: the new school year is almost upon us. We finally need sweatshirts after nightfall, the first fallen leaves are fluttering to the ground, and our education staff are transitioning from summertime exploratory learning to after school reinforcement learning.
We'd like to thank our summer campers and summertime staff members for making this a summer to remember. Good luck to all during the new school year! As a reminder, the first day of after school at the MLK is Thursday, September 5th and spots are still available, for a limited time.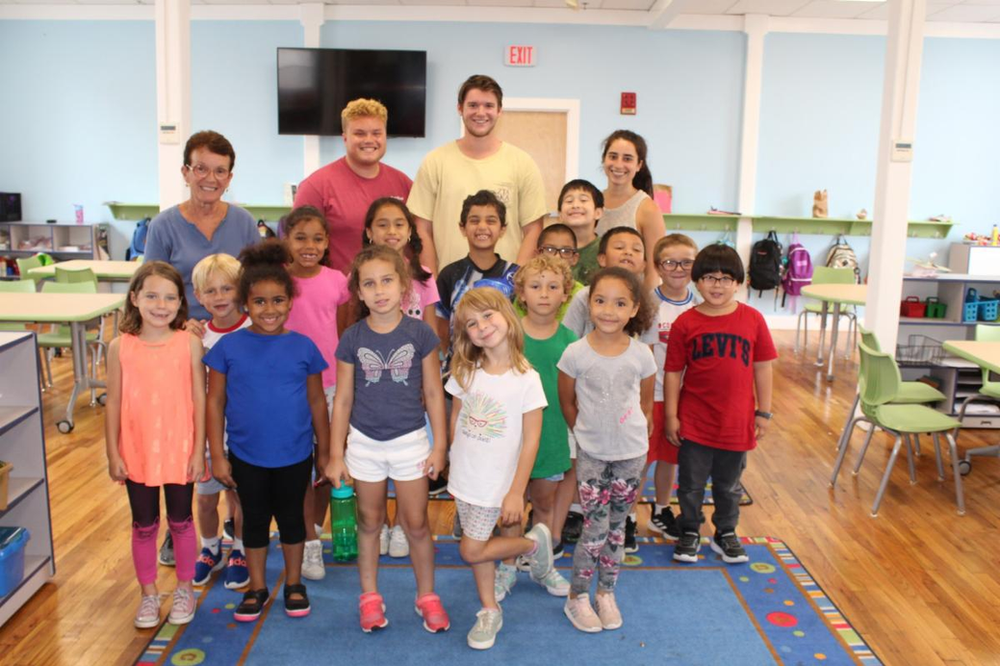 Limited Availability in After School
As a reminder, there are a limited number of spots still available in the After School program at the MLK. After School begins on the first day of Newport Public Schools, Thusday, September 5th. Transportation from Pell is provided. This program is DHS accepted and scholarships are available.
Please contact Sally at (401) 846-4828 x117 or sswistak@MLKCCenter.org.
Volunteers Wanted

Core Strengthening has been one of our most well-attended fitness classes at the MLK, but we need YOUR HELP to continue offering it free of charge to the community. We are seeking a new volunteer instructor for this once-a-week class. The class meets Fridays from 10:00 am – 11:00 am but we are open to holding them at any time, depending upon the instructor's availability. This is a great opportunity for you to get your name out there if you're a local fitness instructor! Please contact Melanie for more information about volunteering: (401) 846-4828 x124 or msaunders@MLKCCenter.org.
Community Programming
"LivFit" Nutrition & Cooking Class
Tuesdays 5:00 pm – 6:00 pm
Thursdays 5:00 pm – 6:00 pm
Wednesdays 10:30 am-11:30 am
Keep It Movin': Light Cardio for All
Wednesdays 3:45 pm – 4:45 pm
Thursdays 11:30 am – 12:30 pm
All classes are free & suitable for all skill levels. All are welcome & no pre-registration required.
A Special Visit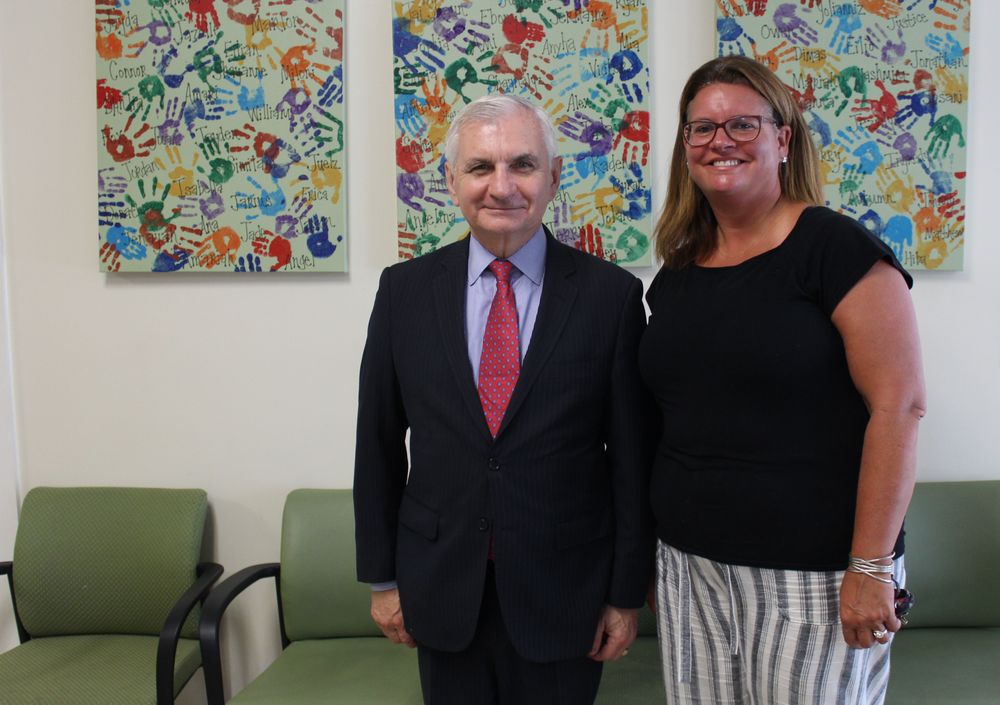 Vet Clinics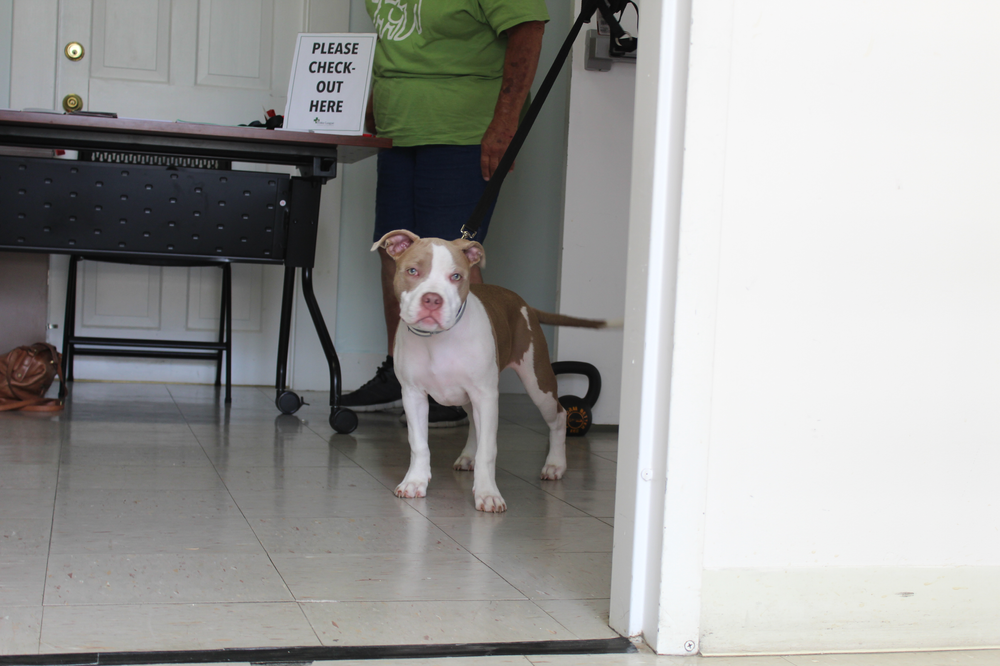 This past month, the Potter League for Animals held not one but two vet clinics at the MLK Center. Vaccines, health checkups, and microchips were provided free-of-charge to all furry friends who pre-registered (cats included). Given the popularity of these events, we will definitely be hosting more in the future, so stay tuned!
Upcoming Events at the MLK
Tues, Sep. 10 – Tues, Oct. 22: Parenting Seminar, presented by Boys Town New England (Free; pre-registration required. Every Tuesday until 10/22)
Tues, Sep. 24: Lunch & Learn: Aquidneck Food Challenge (Free, pre-registration required)
Mon, Sep. 30: MLK Center Holiday Help registration begins
Sun, Oct. 13: Newport Marathon to benefit the MLK
Sun, Oct. 20: Citizens Bank Pell Bridge Run to benefit the MLK
Mon, Oct. 21 – Mon, Dec. 2: Medicare Open Enrollment – Meet with a Representative (Free; pre-registration required. Every Monday from 10/15/19-12/7/19)
Mon, Oct. 28: Public Flu Clinic (Free)
Tues, Oct. 29: Lunch & Learn: Disability Rights (Free; pre-registration required)
Tues, Nov. 26: Lunch & Learn: Housing (Free, pre-registration required)
Volunteer Opportunity
The MLK is seeking volunteers to help staff the Newport Marathon & Pell Bridge Run! Duties include distribution of race bibs, t-shirts, swag bags, preparation of finish line, etc.
For more information, please contact Nancy Harten at (401) 846-4828 or email nharten@MLKCCenter.org.
Volunteer opportunities available –
For the Newport Marahon: Sat. Oct. 12th 11:30am-6pm; Sun. Oct. 13th 5:15am-7:30am
For the Pell Bridge Run: Fri. Oct. 18th 3:30pm-7:00pm; Sat. Oct. 19th 11:30am-5:00pm