UPDATES FROM THE MLK COMMUNITY CENTER
Friday, June 19th, 2020
---
HAPPY FATHER'S DAY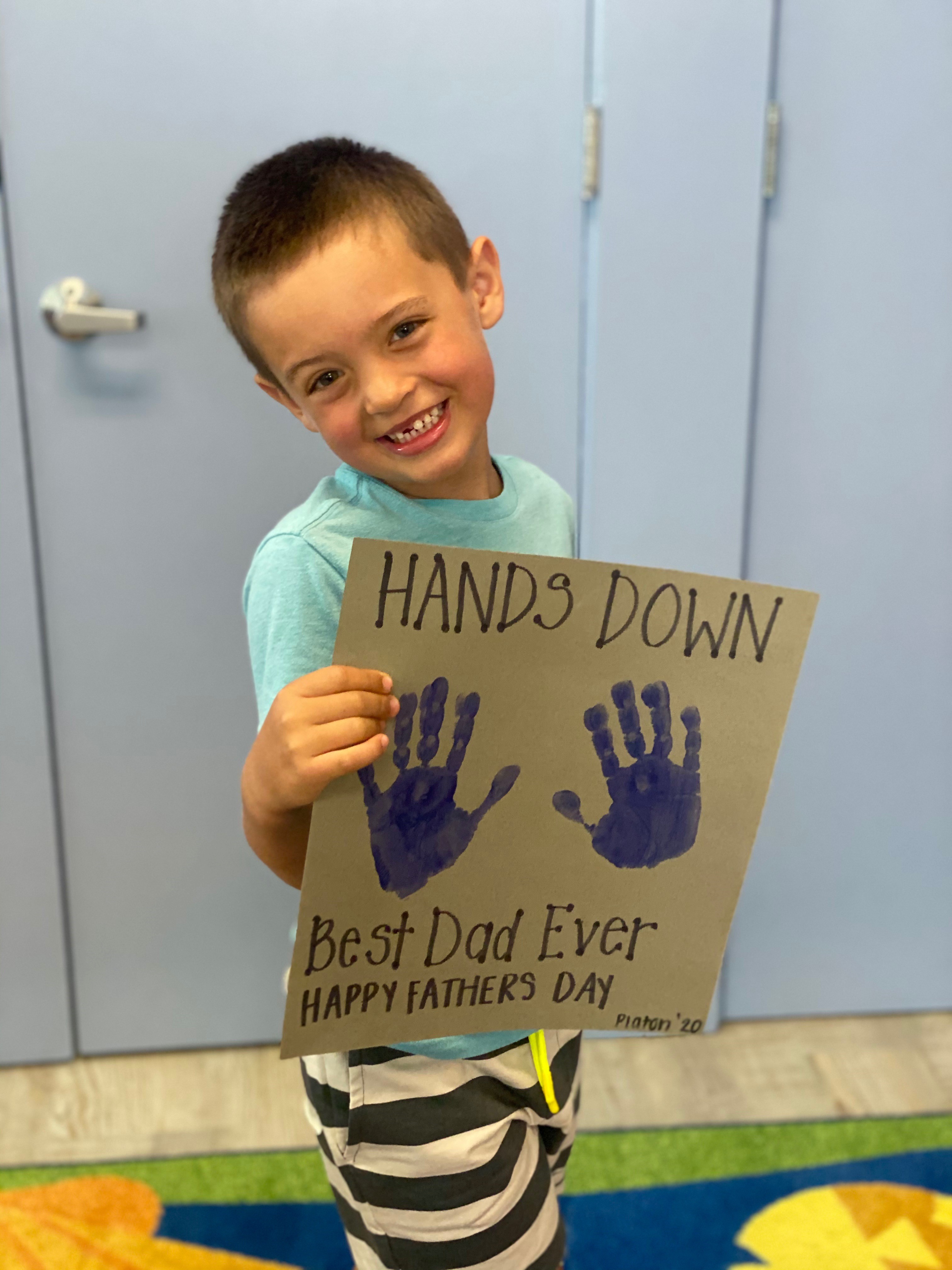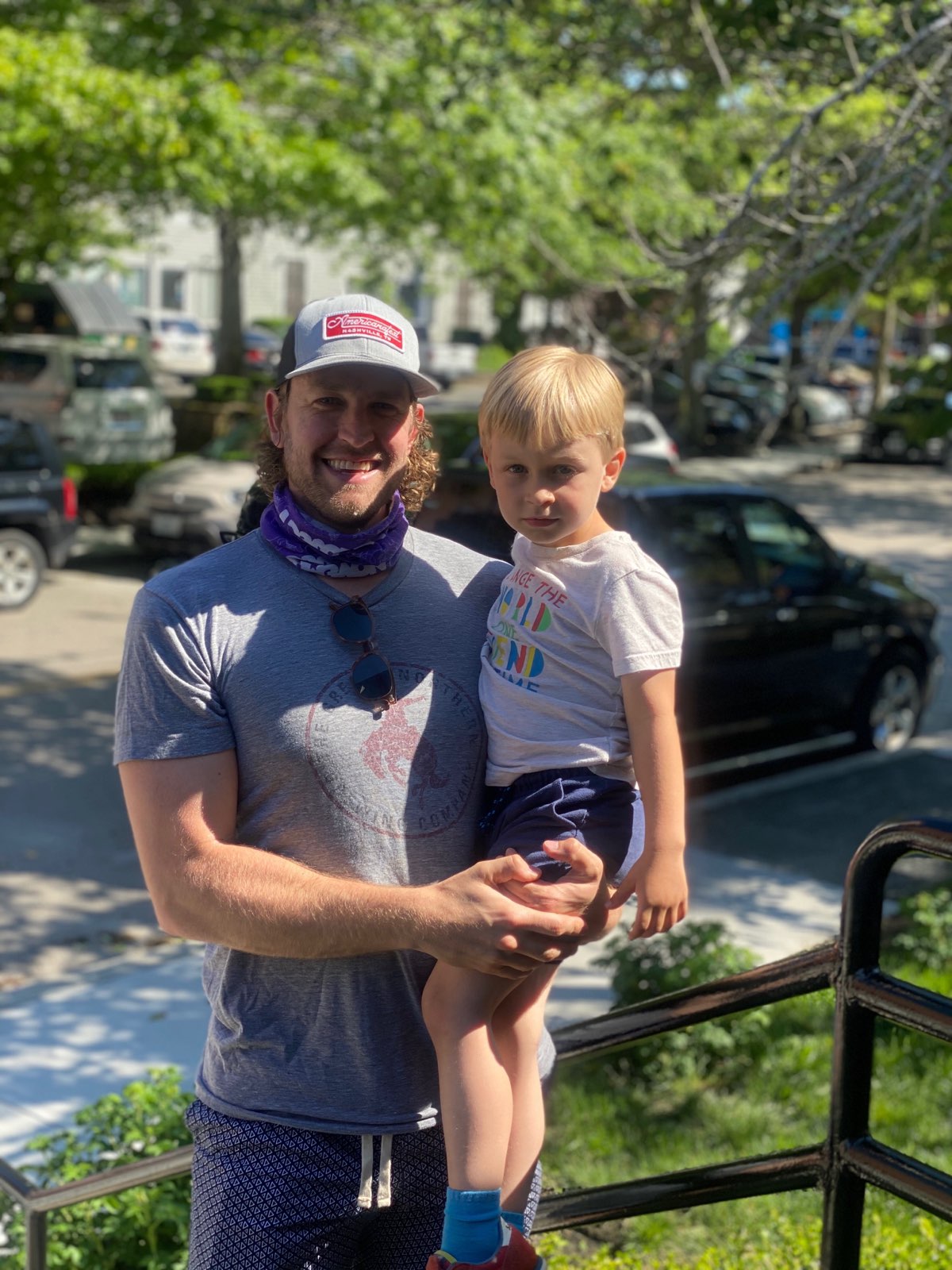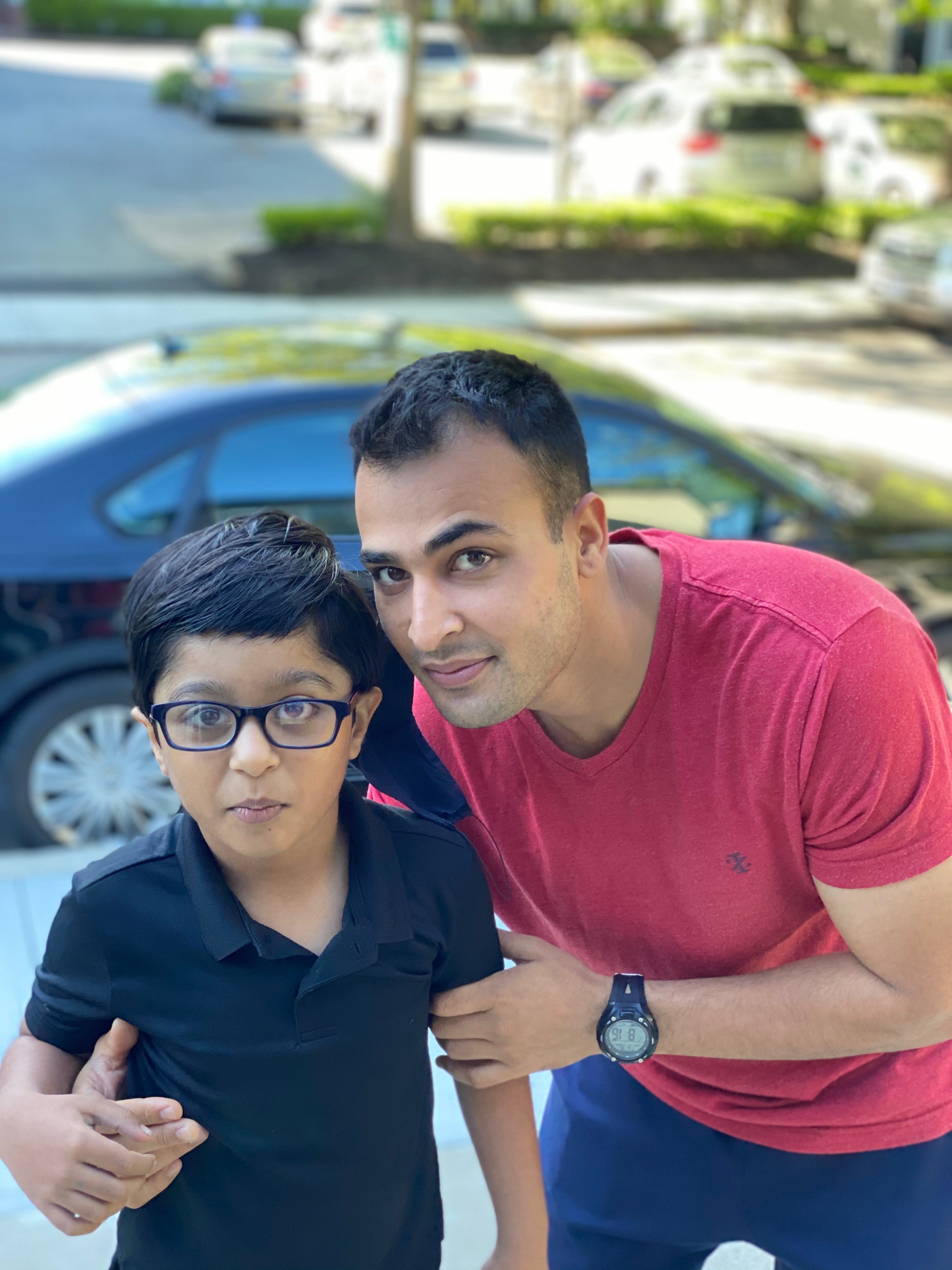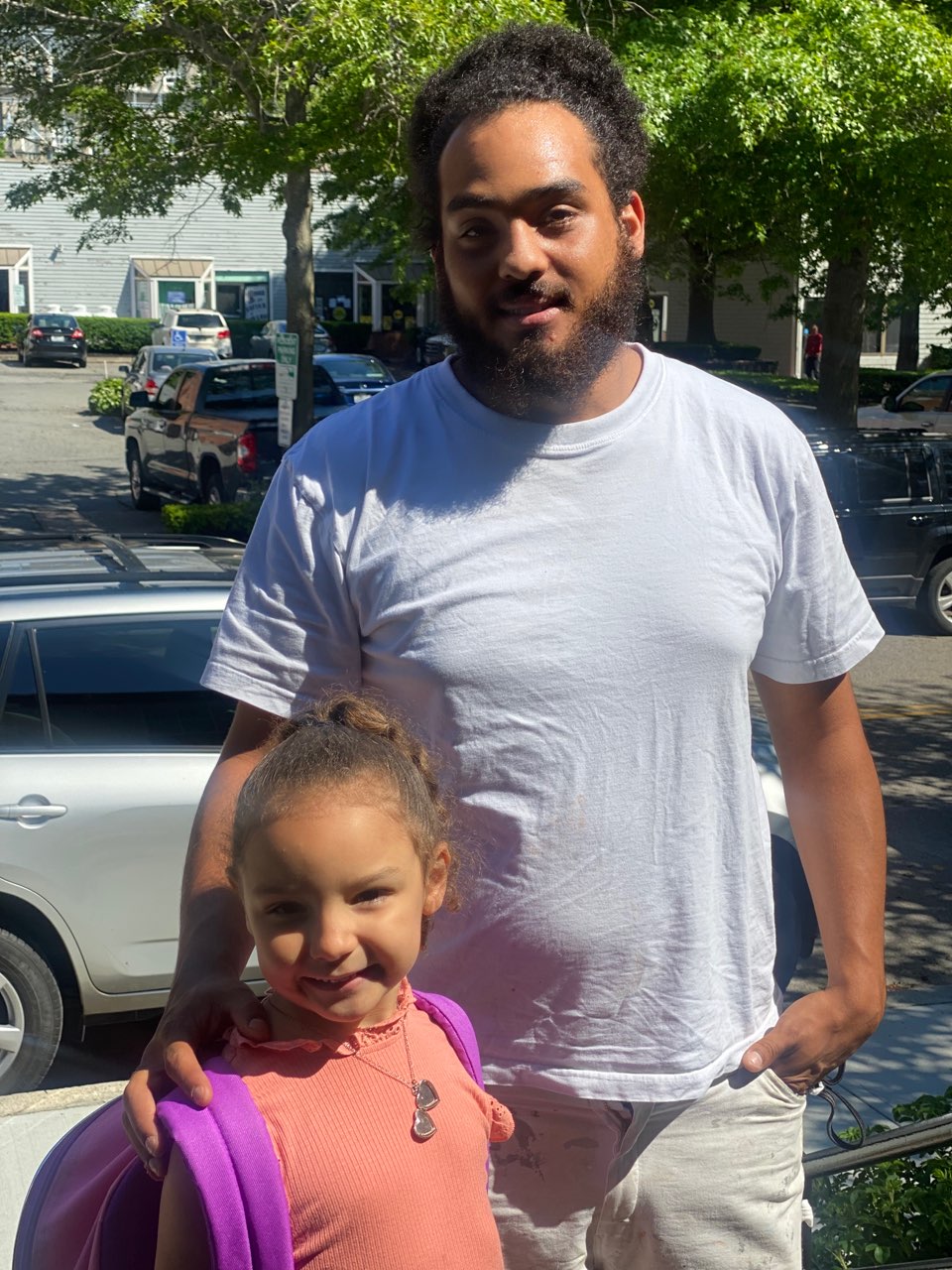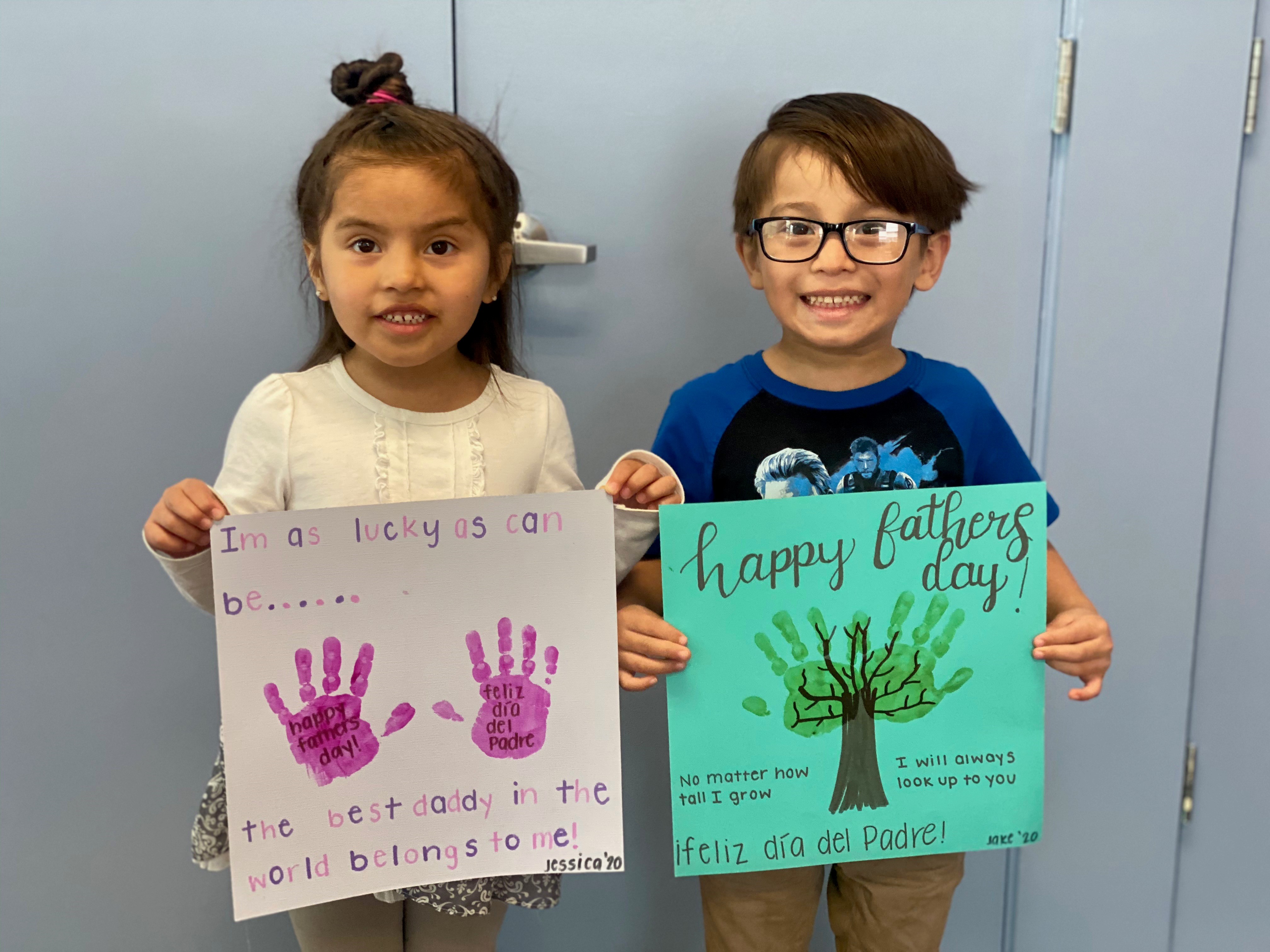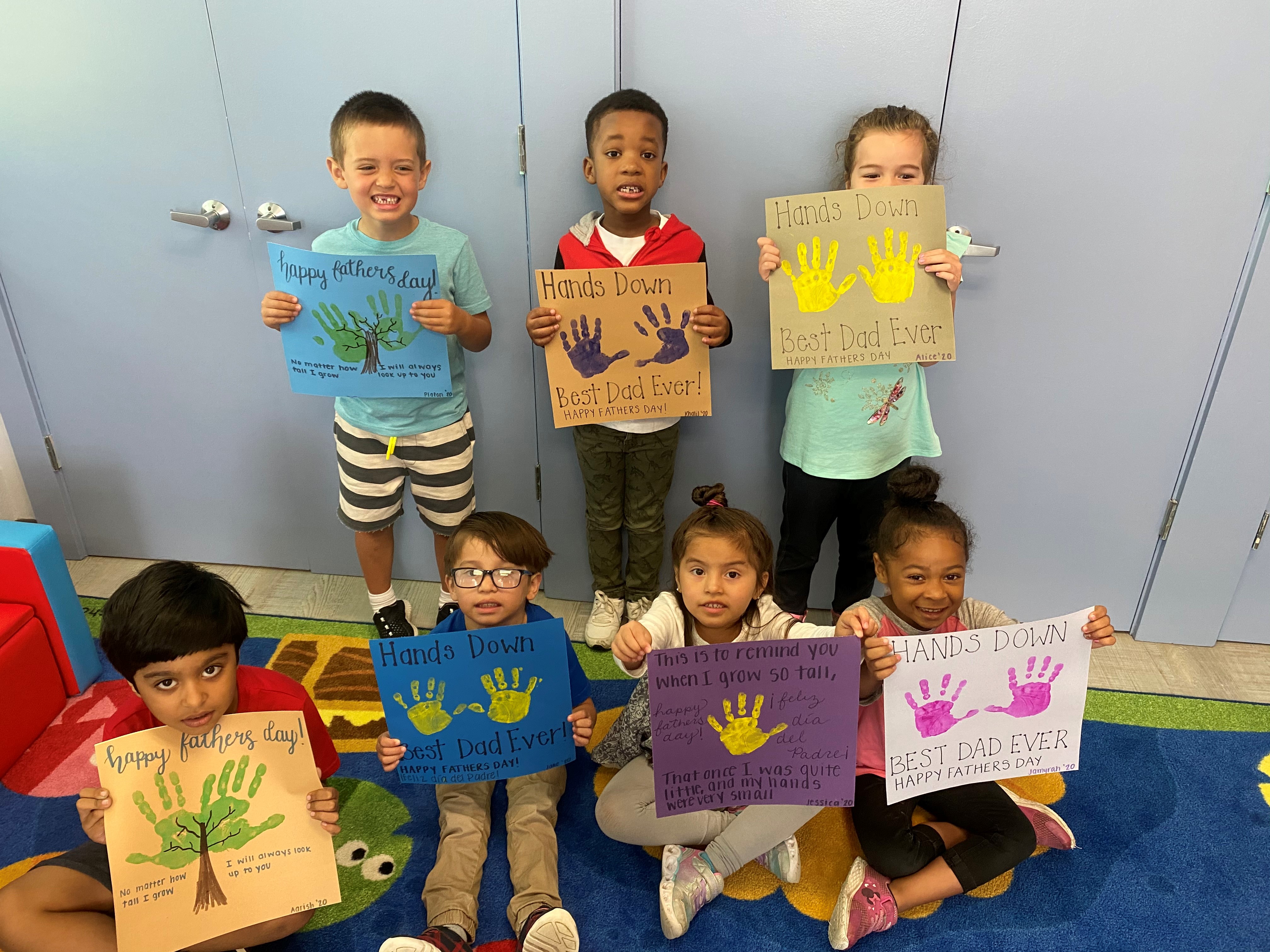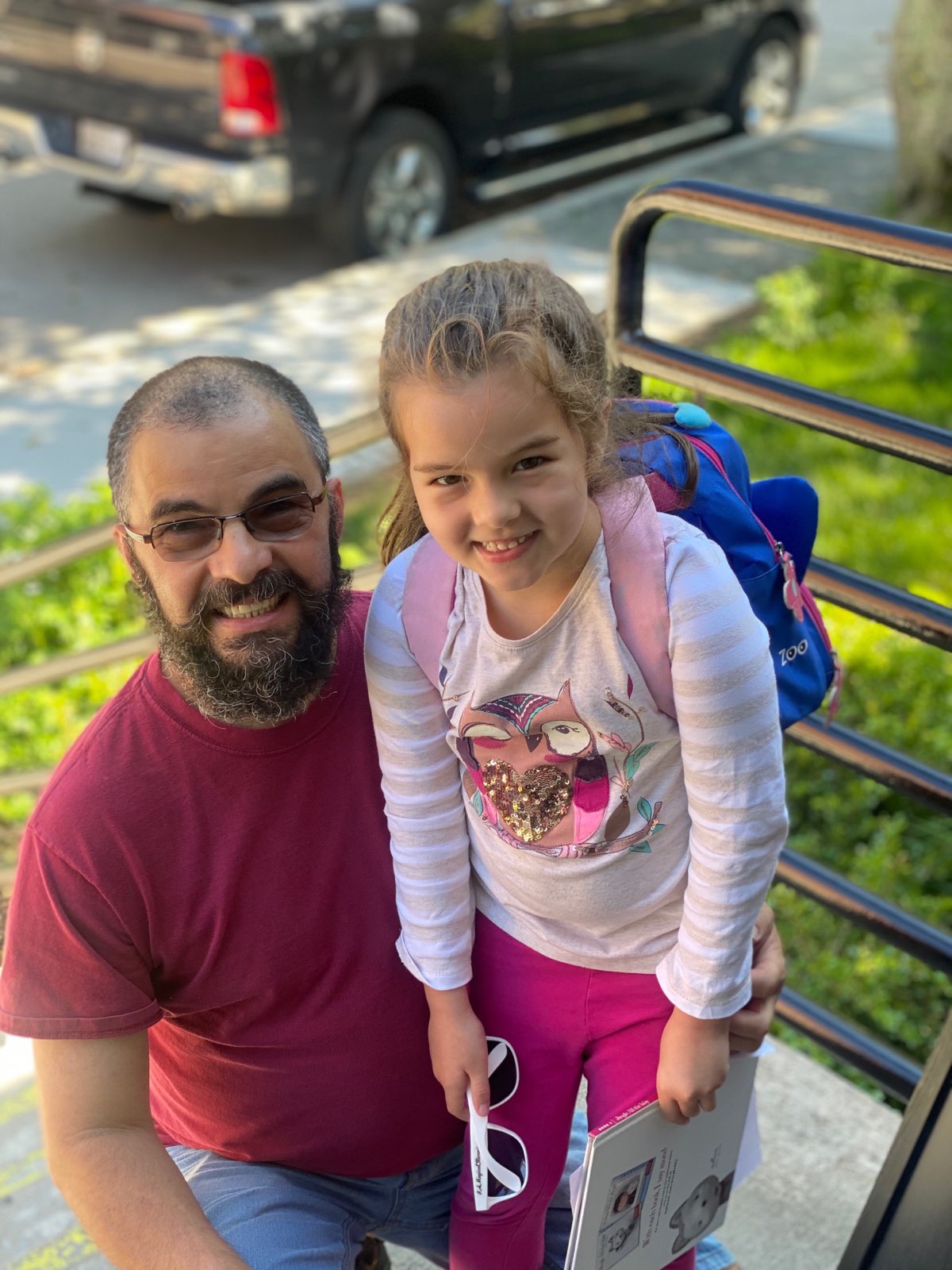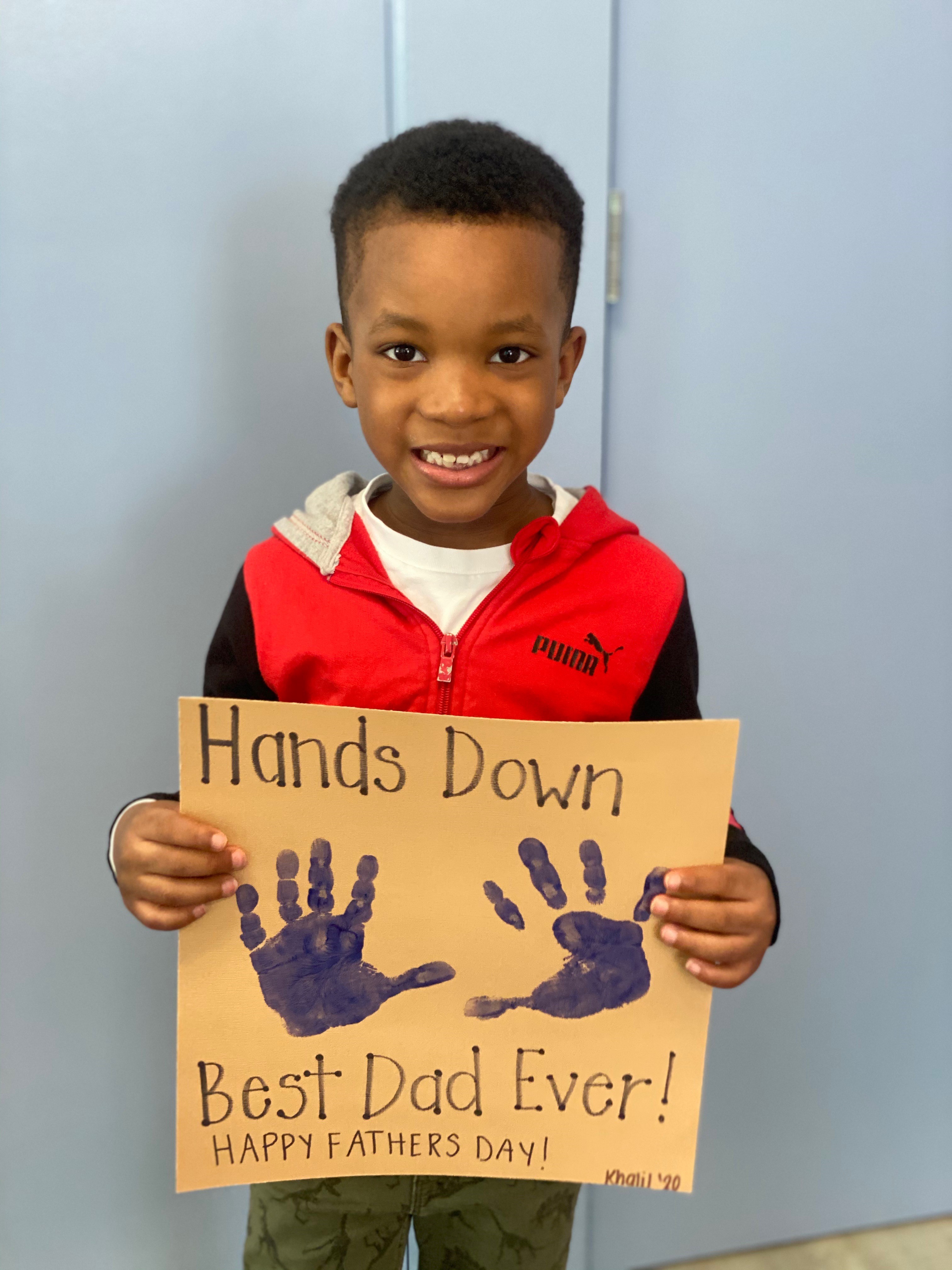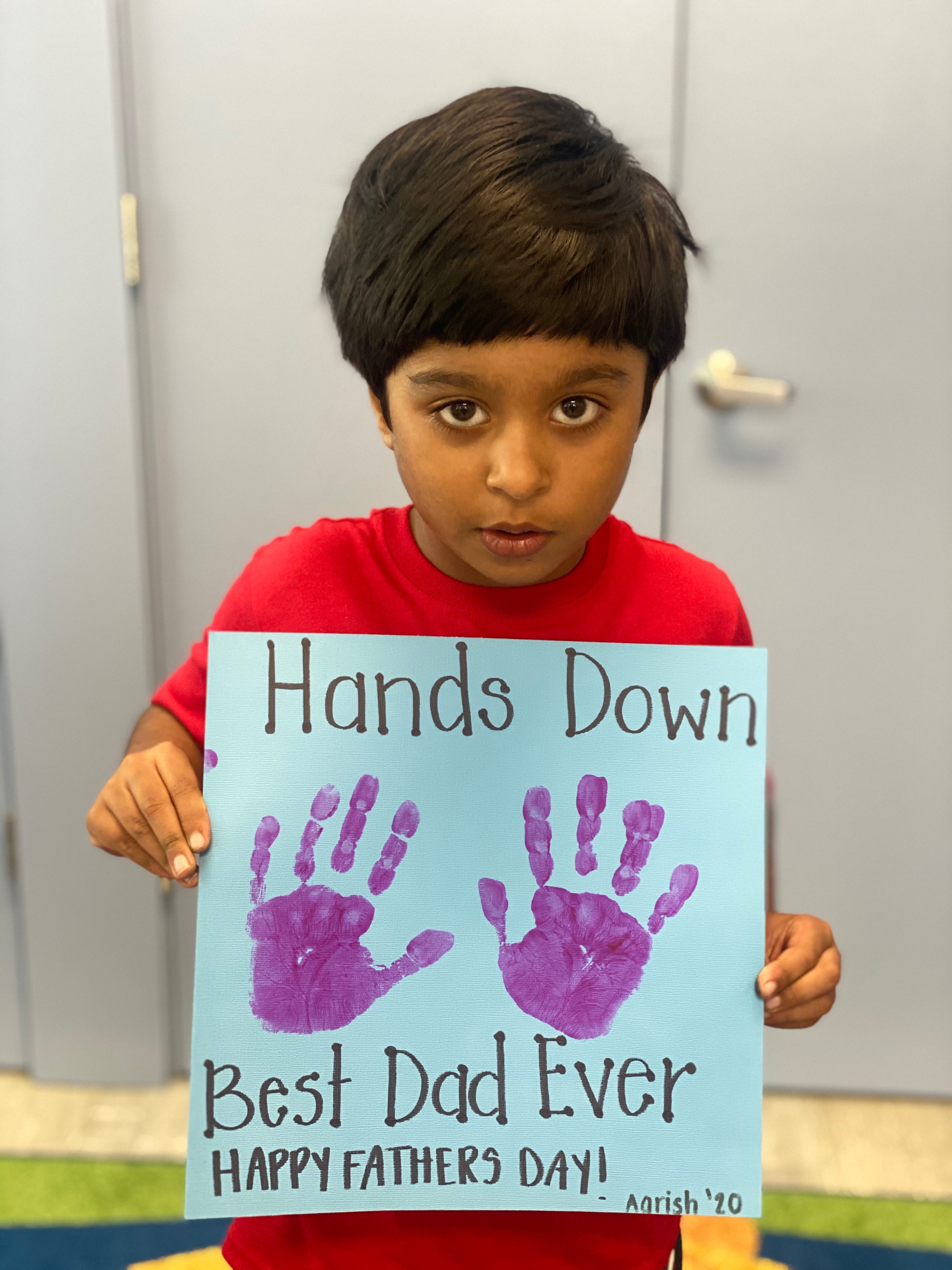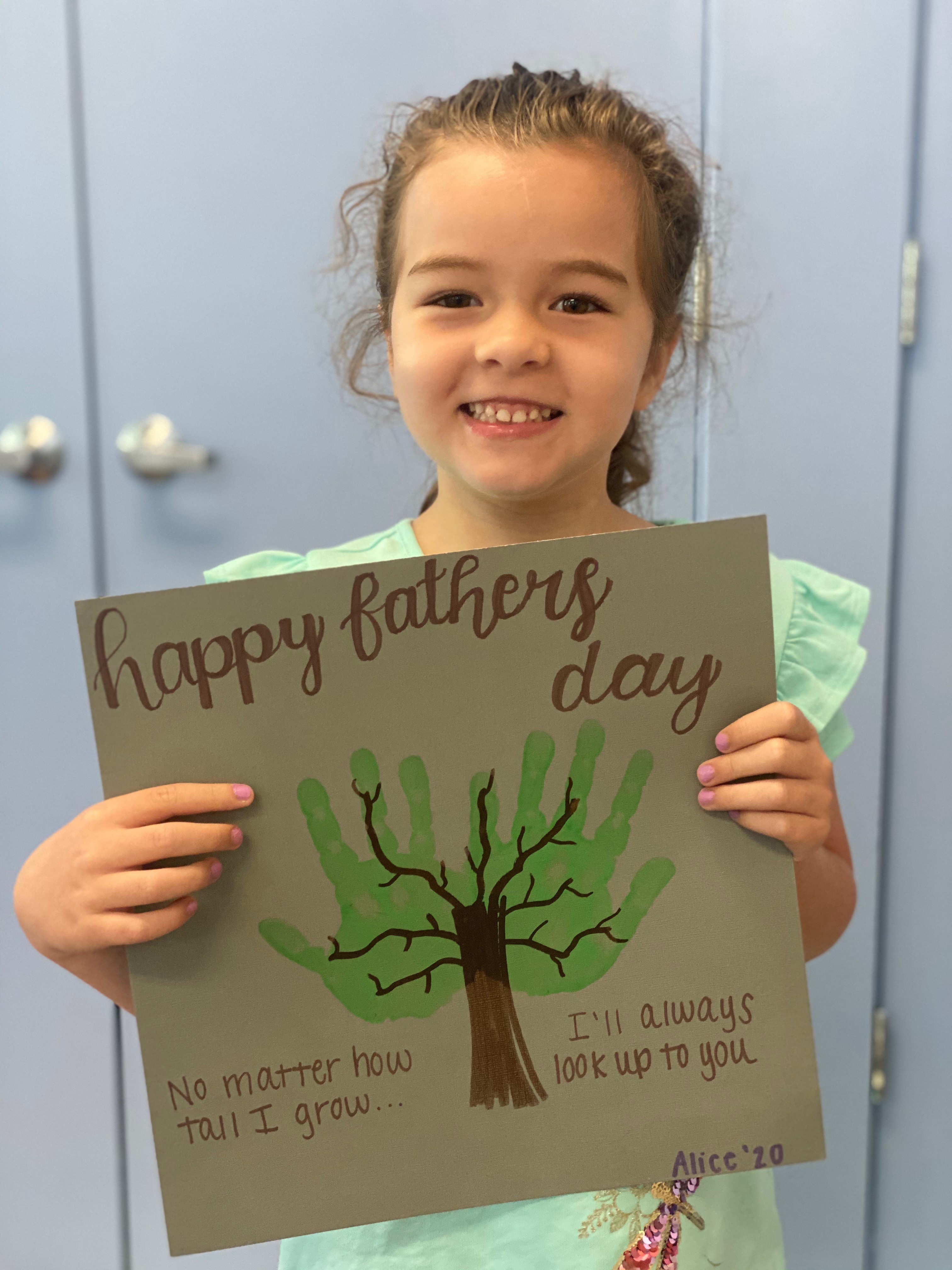 Hands down, MLK dads are the best!
Our preschool students are so proud of their artwork made for the special guy in their life.
Happy Father's Day!
---
VIRTUAL TOWN HALL
WATCH: Last Friday, ,Rhode Island Community Food Bank CEO Andrew Schiff and Dr. Martin Luther King Jr. Community Center,Executive Director Heather Hole Strout discussed both organizations' response to increased demand for food assistance throughout the COVID-19 crisis.
---
CLIENT CHOICE RETURNS TO THE MOBILE FOOD PANTRY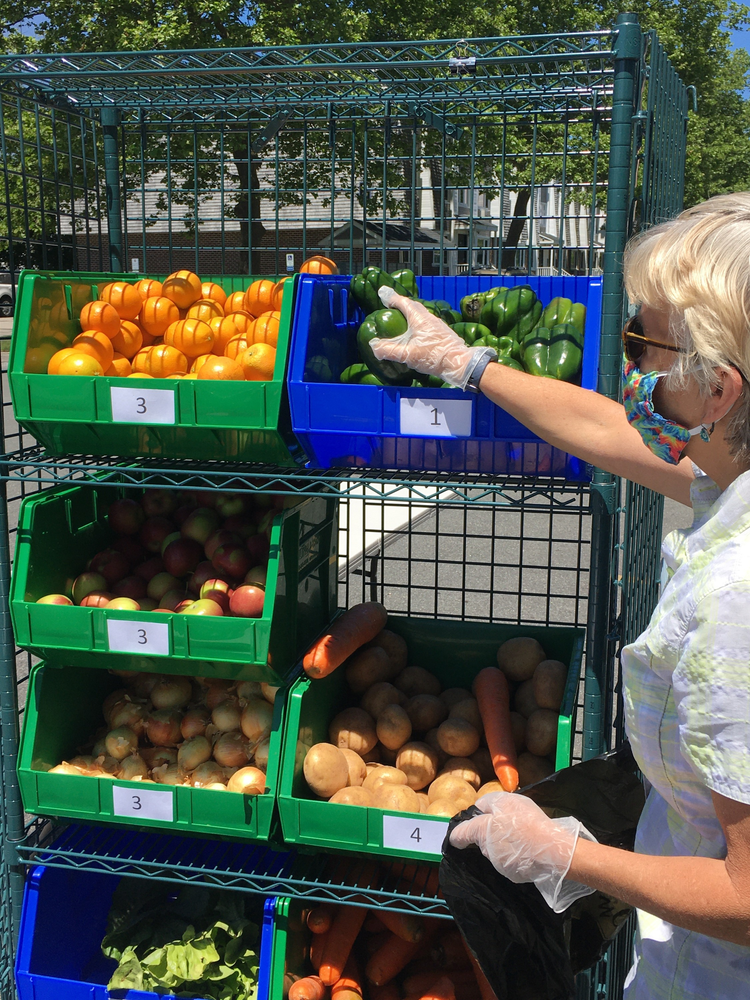 If you really DISLIKE canned tuna, and someone insists you EAT canned tuna, how do you feel? Being able to choose foods that meet your personal, dietary, and cultural preferences is more than nice, it's vitally important. That's what Client Choice is all about in the MLK's Hunger Service programs. When the pandemic began, we had to discontinue Client Choice due to the challenges of meeting unprecedented need while maintaining the safety of clients and staff. Instead. we've distributed prebagged groceries. Starting yesterday, we're delighted Mobile Food Pantry clients can once again select the items they want, rather than the ones we had to choose for them. We're making plans to reintroduce Client Choice in the Food Pantry at the Center, too. (And if you really LIKE tuna? Don't worry…we have it!)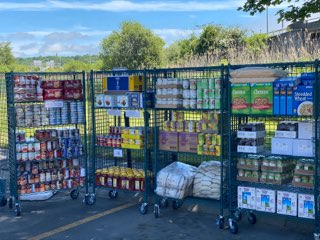 ---
VEGGIE DAYS RETURN!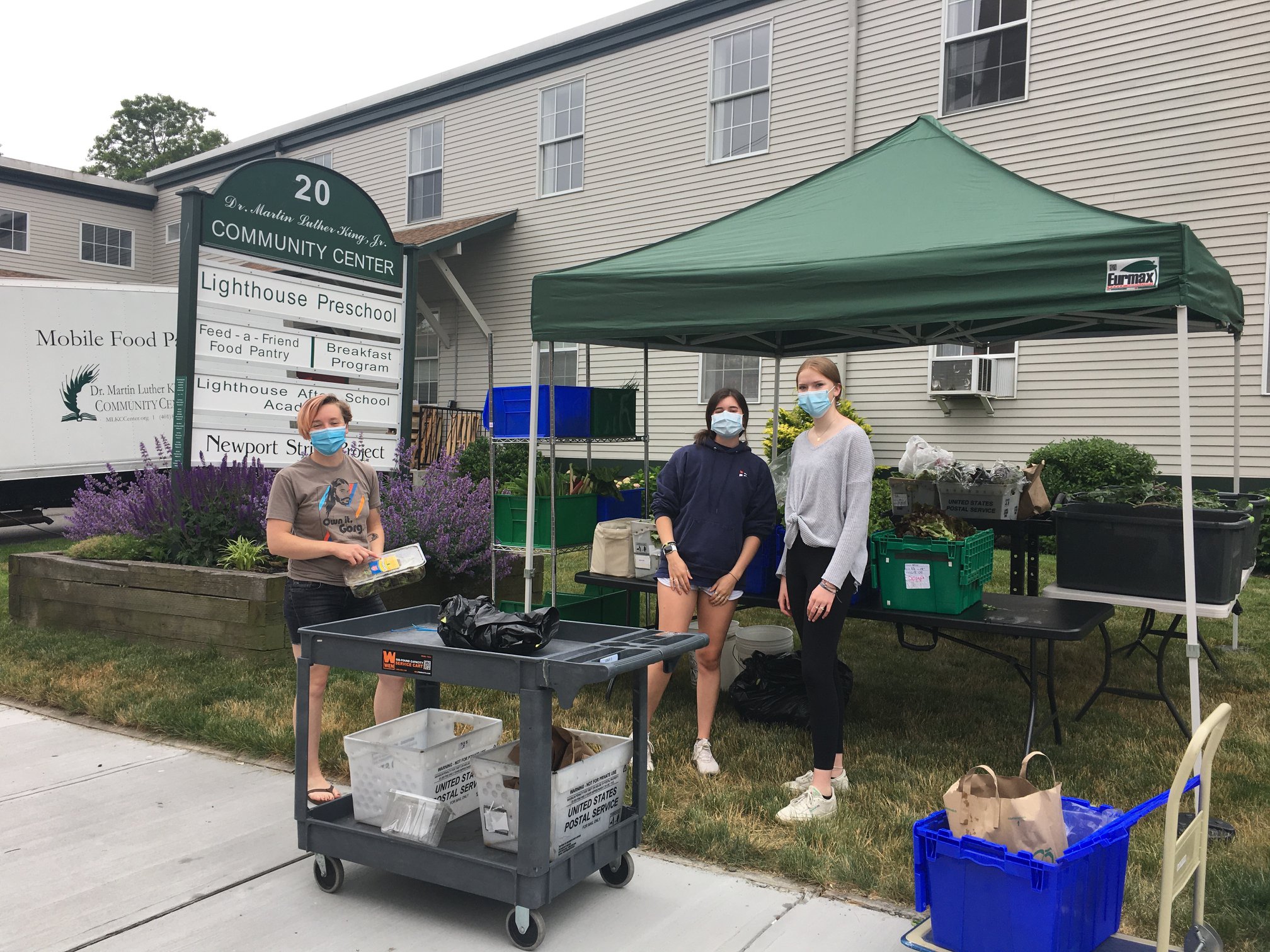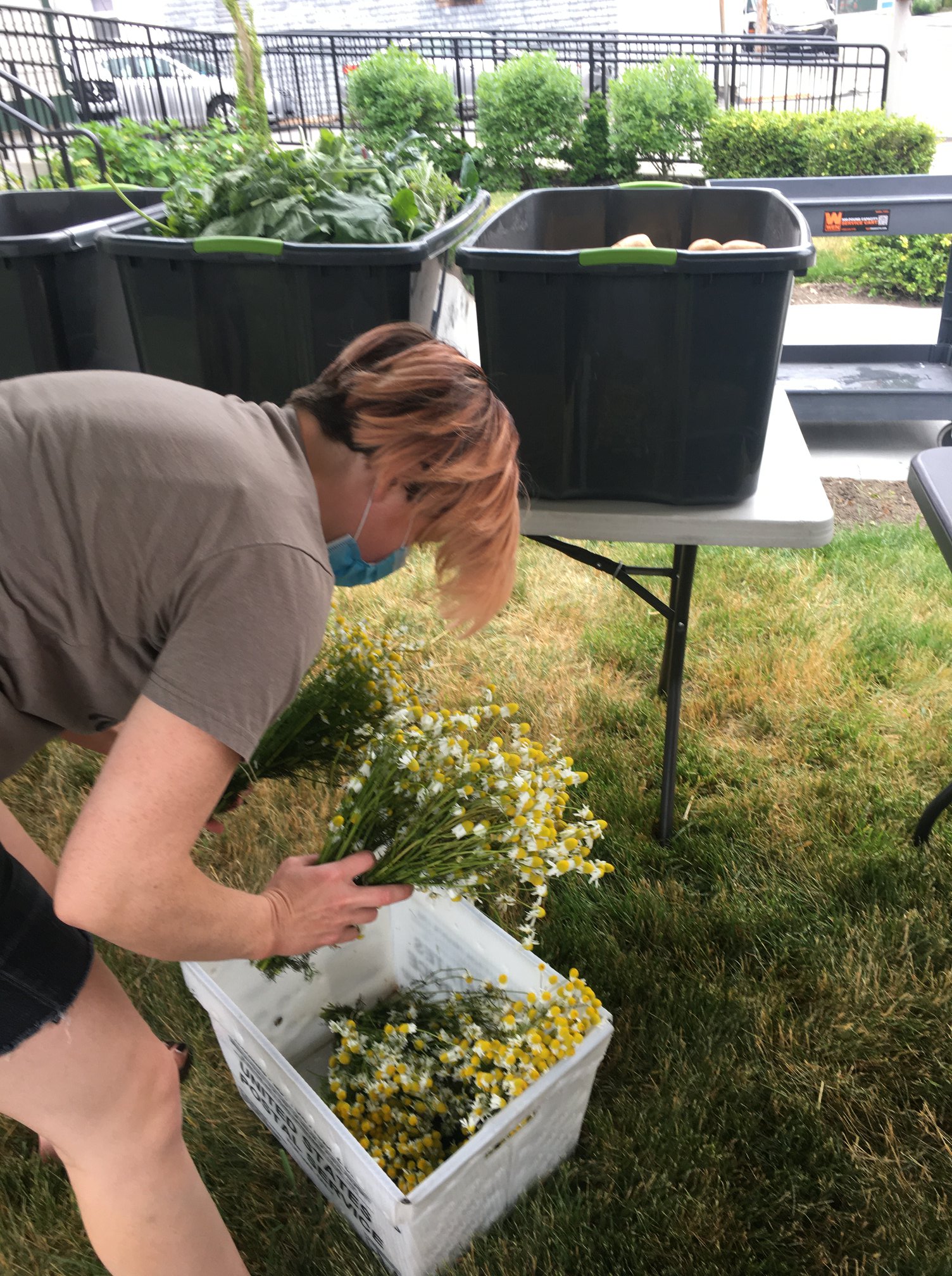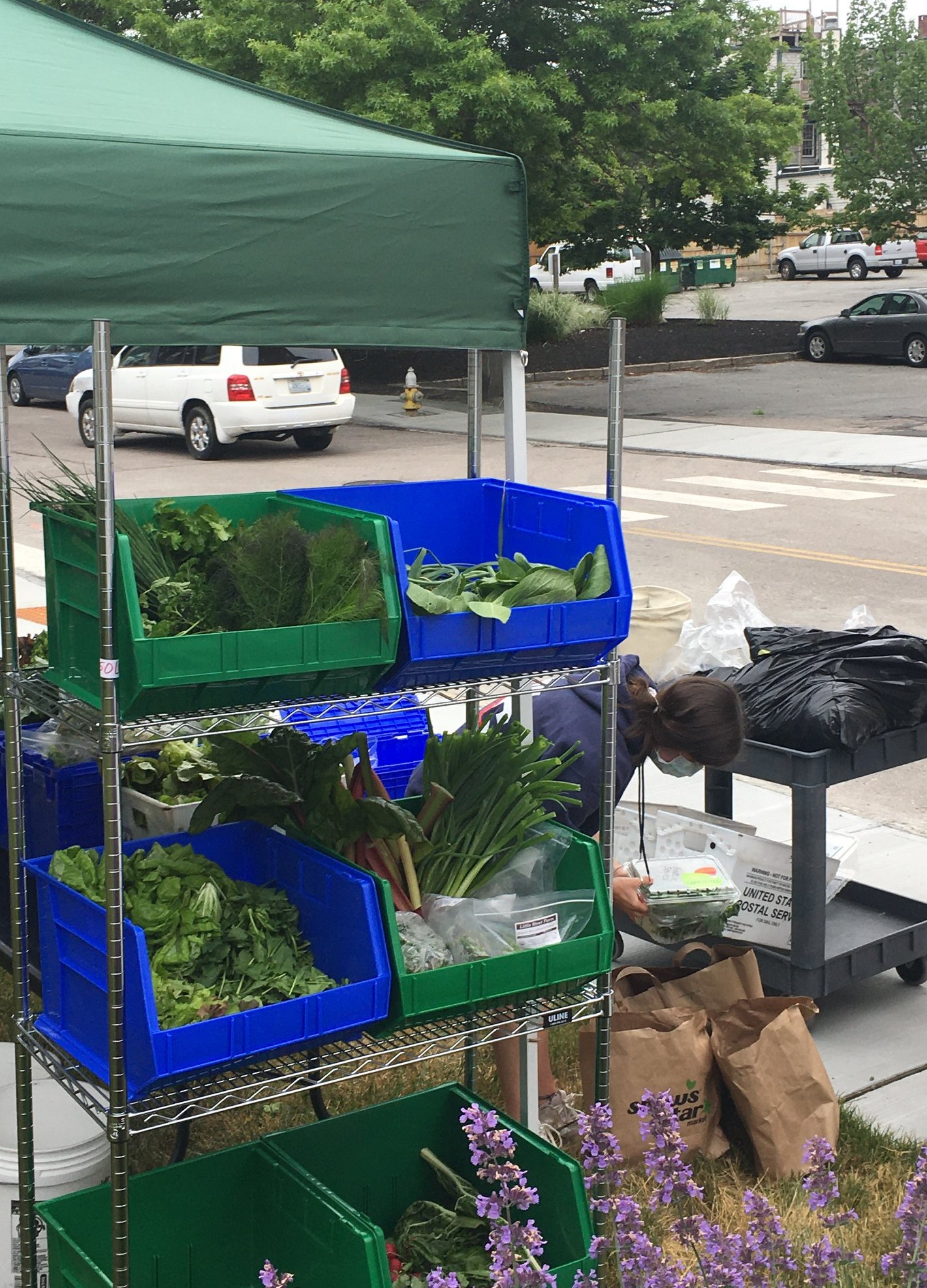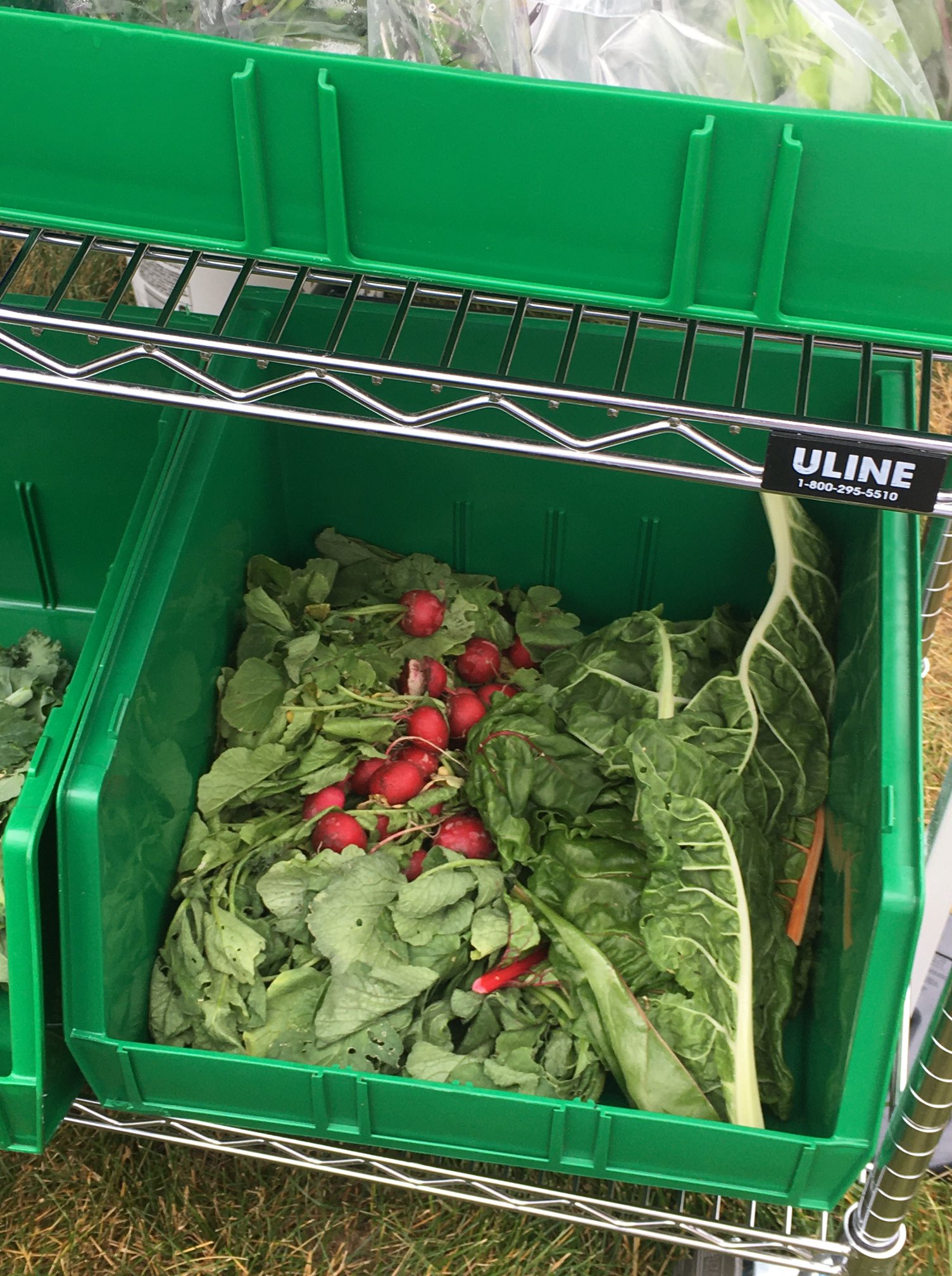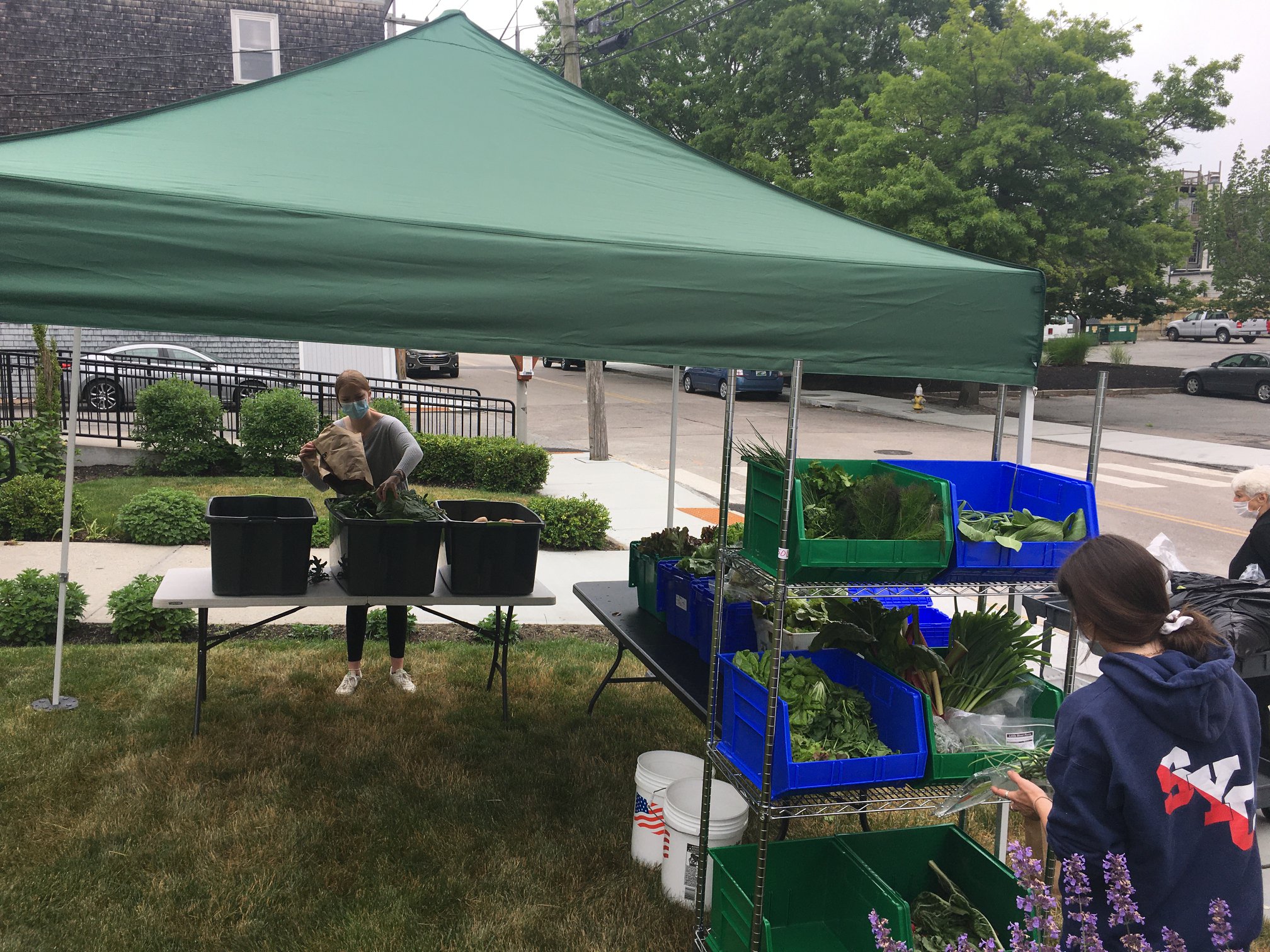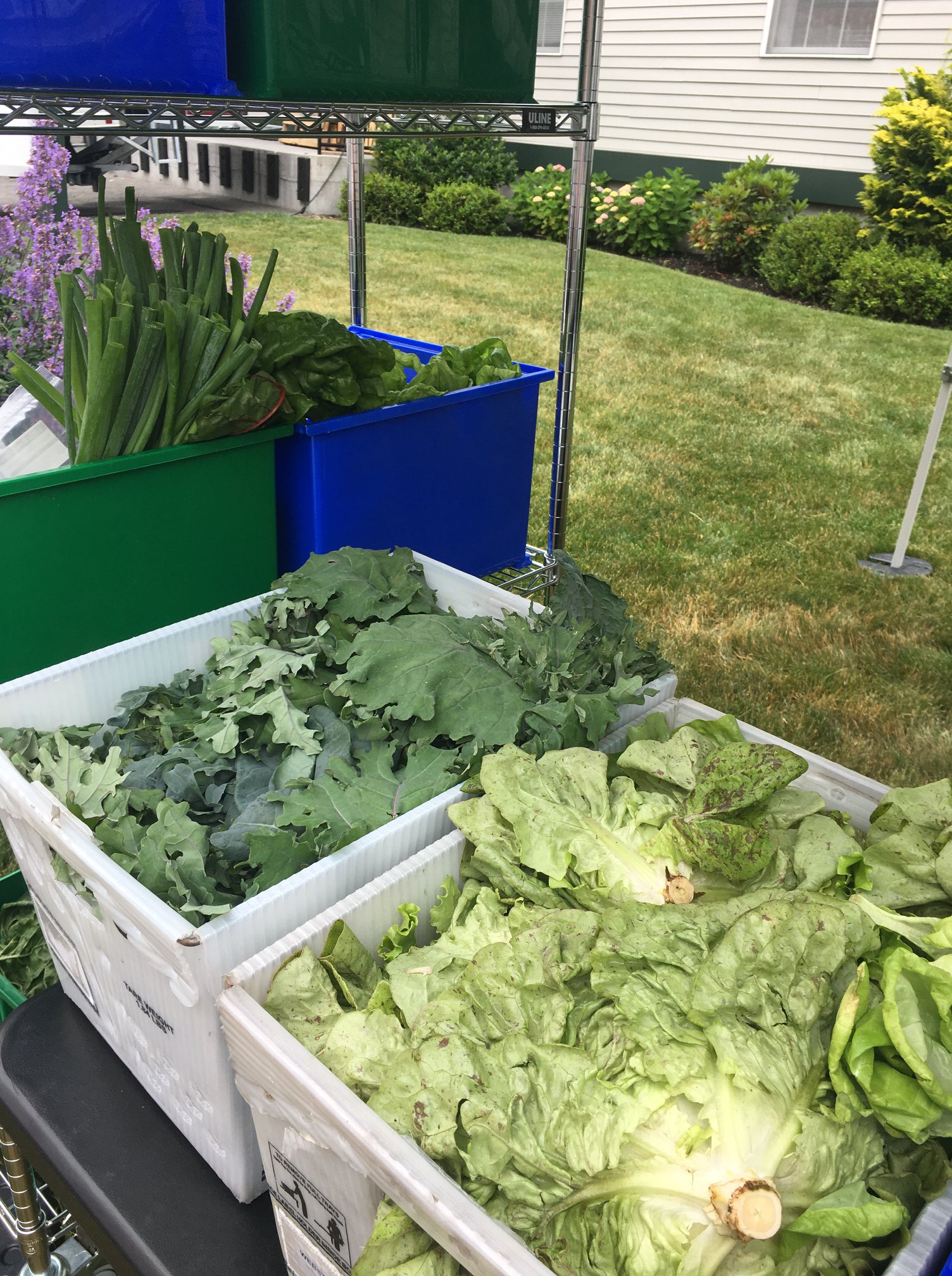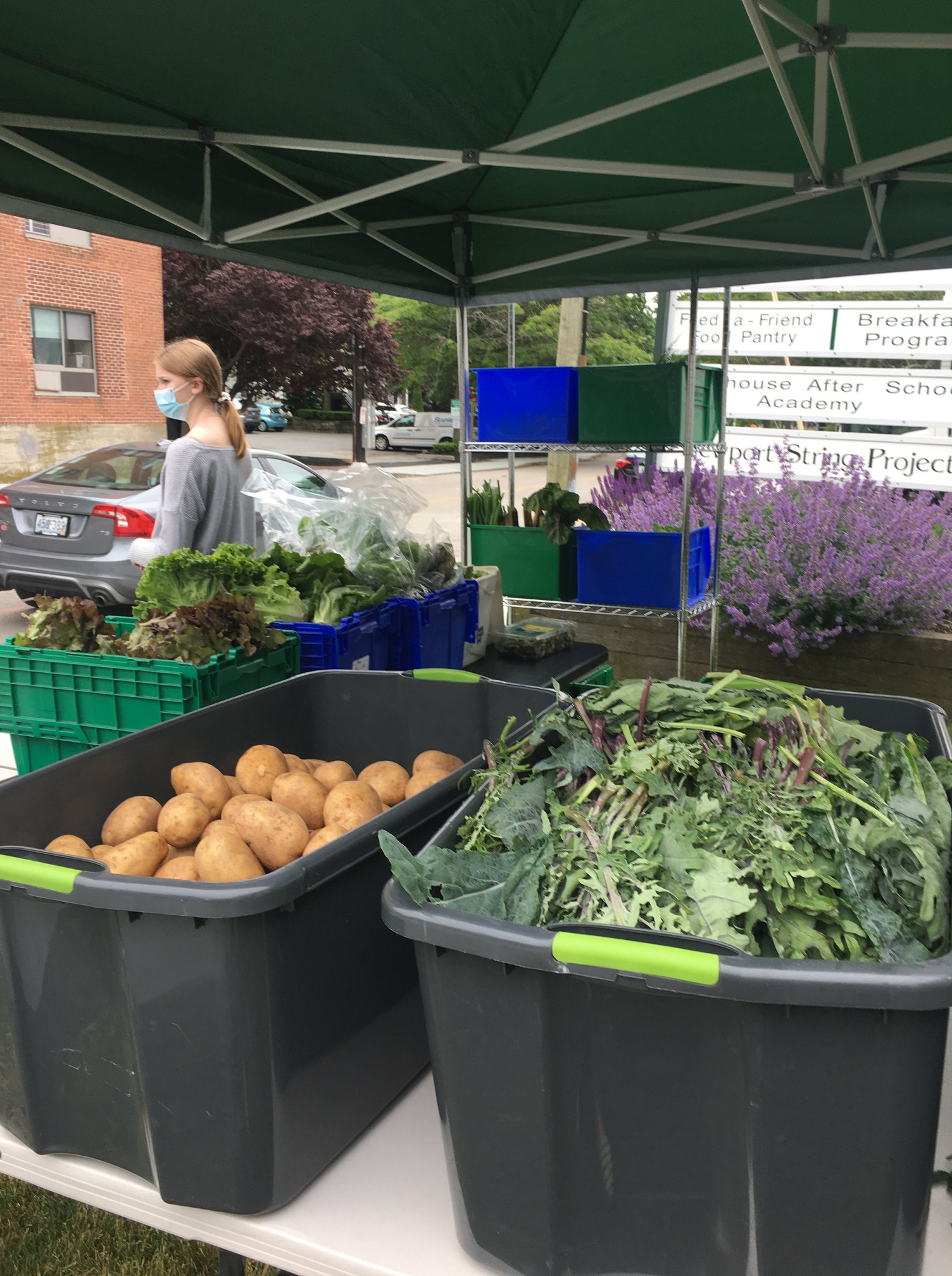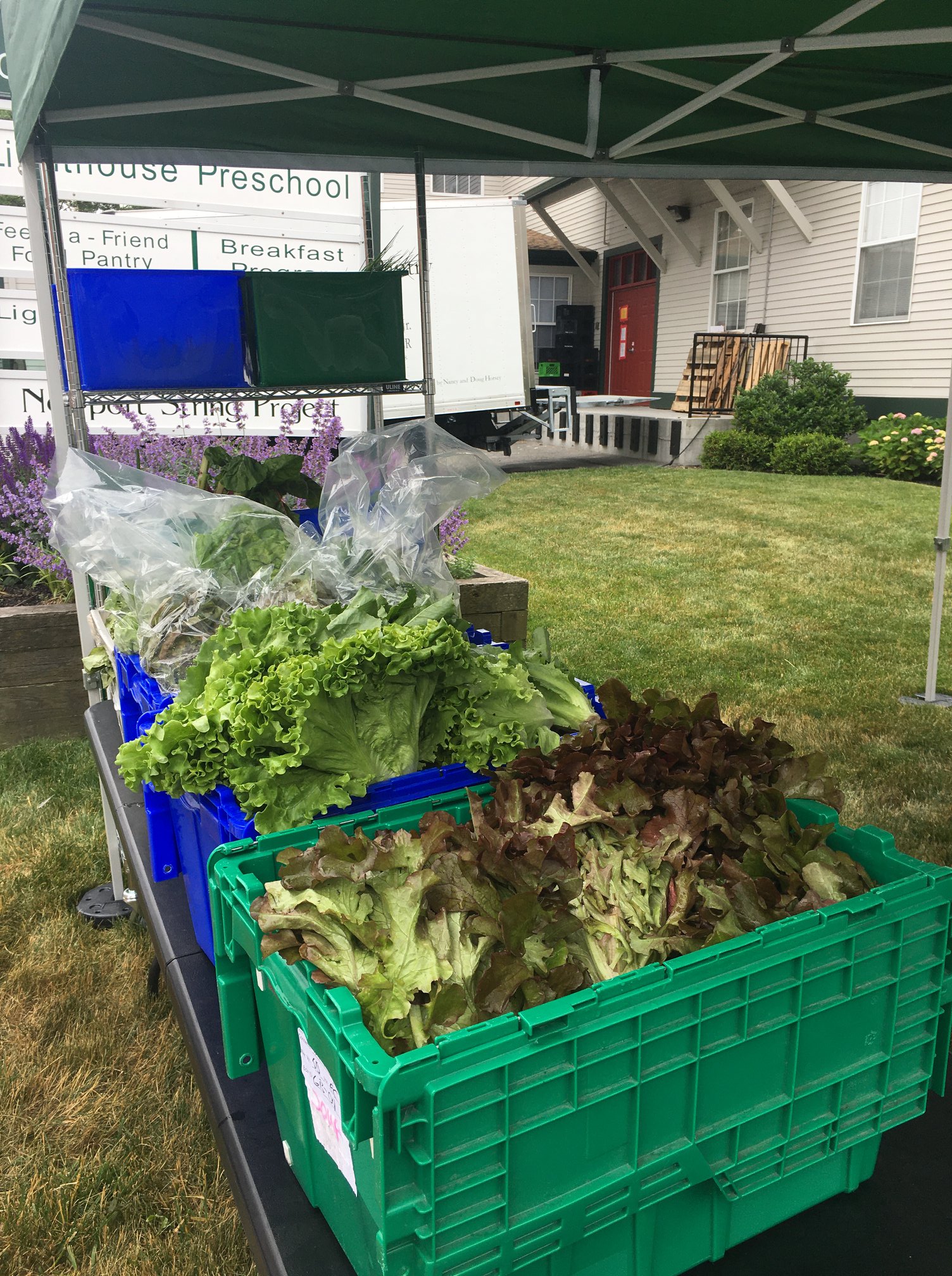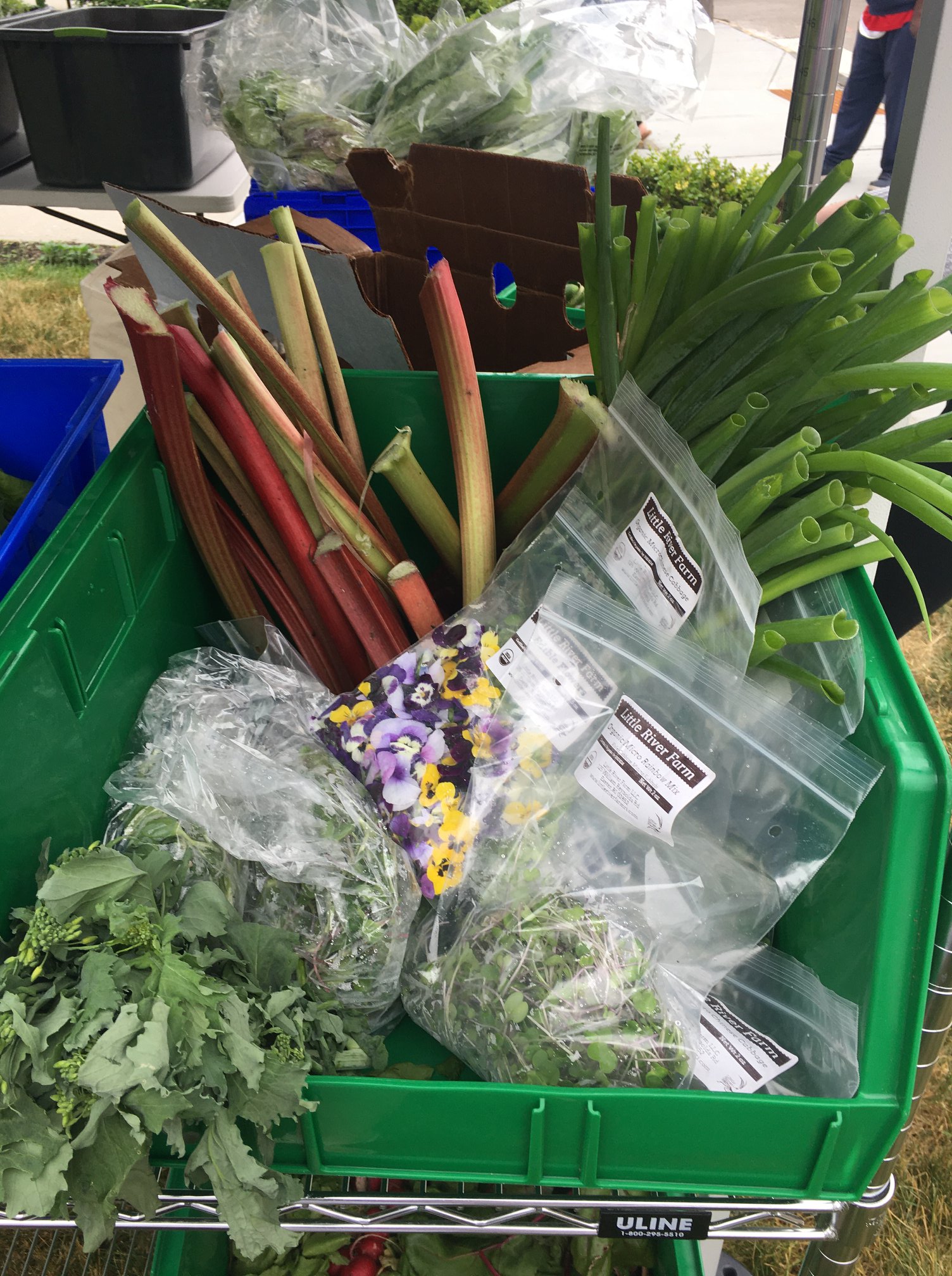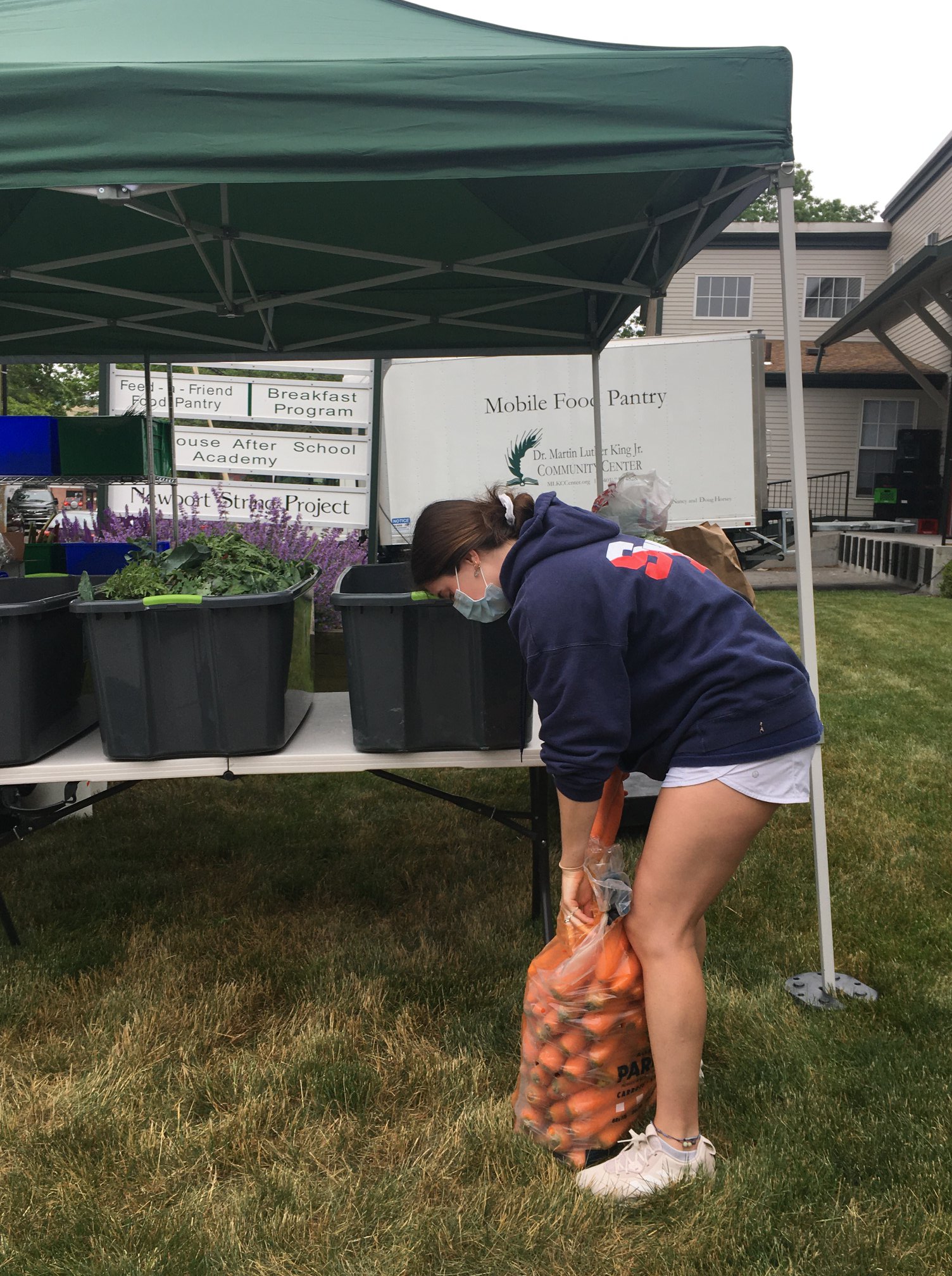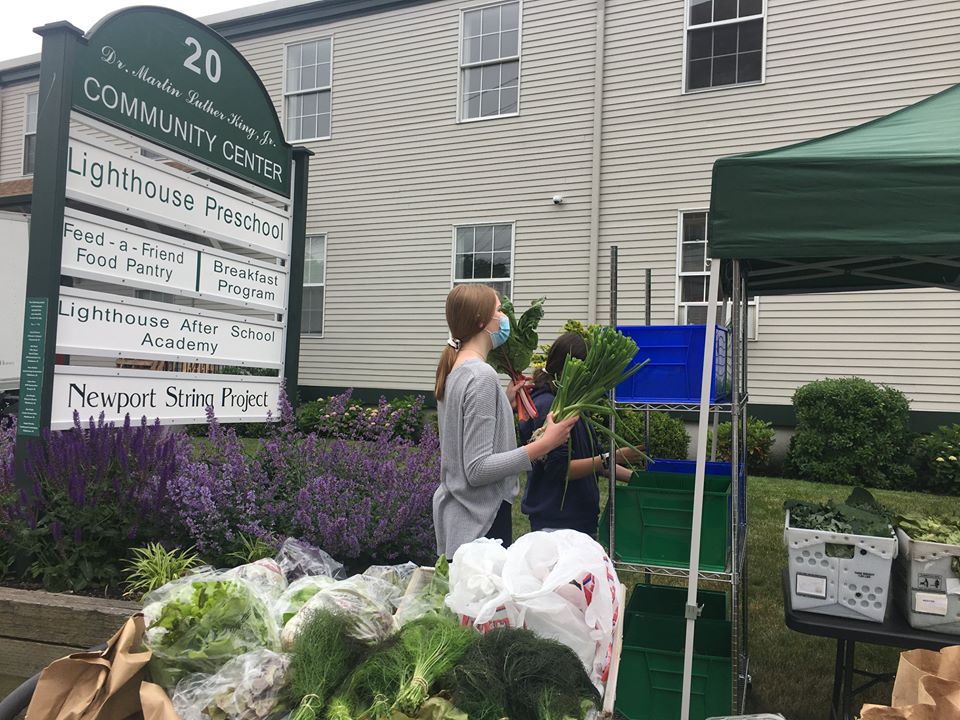 Community isn't just part of our name, it's how we design and implement programs. The produce available at weekly Veggie Days comes from a wide variety of sources: we purchase some of it, using local farms whenever possible. Some of it is gleaned from the vendors at the weekly Aquidneck Growers Market. Some of it is donated from individual home gardens, and some from nonprofit gardens like Jamestown Community Farm, Green Animals Topiary Garden, and Doris Duke's Rough Point.
Food-insecure people want healthy food but often lack access to it. Typically our supply of free veggies is depleted by early afternoon. This is one of our most popular programs: within six minutes of opening, we had 12 people in line for veggies. Veggies on hand today included: Potatoes, carrots, several types of lettuces and kale, rhubarb, green onion, micro greens, edible flowers, radishes, dill, Swiss chard, and even chamomile.
Veggie days are each Thursday, beginning June 18th. Produce is available from 10 a.m. to 2 p.m., or while supplies last.
---
UPCOMING EVENTS
The health and safety of our clients and staff remain our highest priority. All of these events are modified to ensure proper social distancing.

Saturday, June 27th, 9 am – 12 pm: Drop off your broken or unused electronics to be disposed of responsibly, free of charge. More information here.
---
HERE TO HELP
As a reminder, we remain open to provide:
Grab-n-Go Breakfast every weekday, 7:30 – 8:30 (Edward St. entrance)
Food 2 Friends delivery for homebound seniors
Mobile Food Pantry to low-income housing communities
Preschool
Daily Bread: Available outside both the Dr. Marcus Wheatland Blvd & Edward St. entrances weekdays from 10 am – 4 pm. Please take no more than 2 items per family.
A modified on-site food pantry Monday, Wednesday, Friday from 10 a.m. to 2 p.m. (Edward St. entrance)
Veggie Days weekly vegetable distribution outside, Thursdays 10 a.m. to 2 p.m.
We've reduced the time between pantry visits from once a month to every 14 days because we know this is a particularly difficult time for everyone.
---