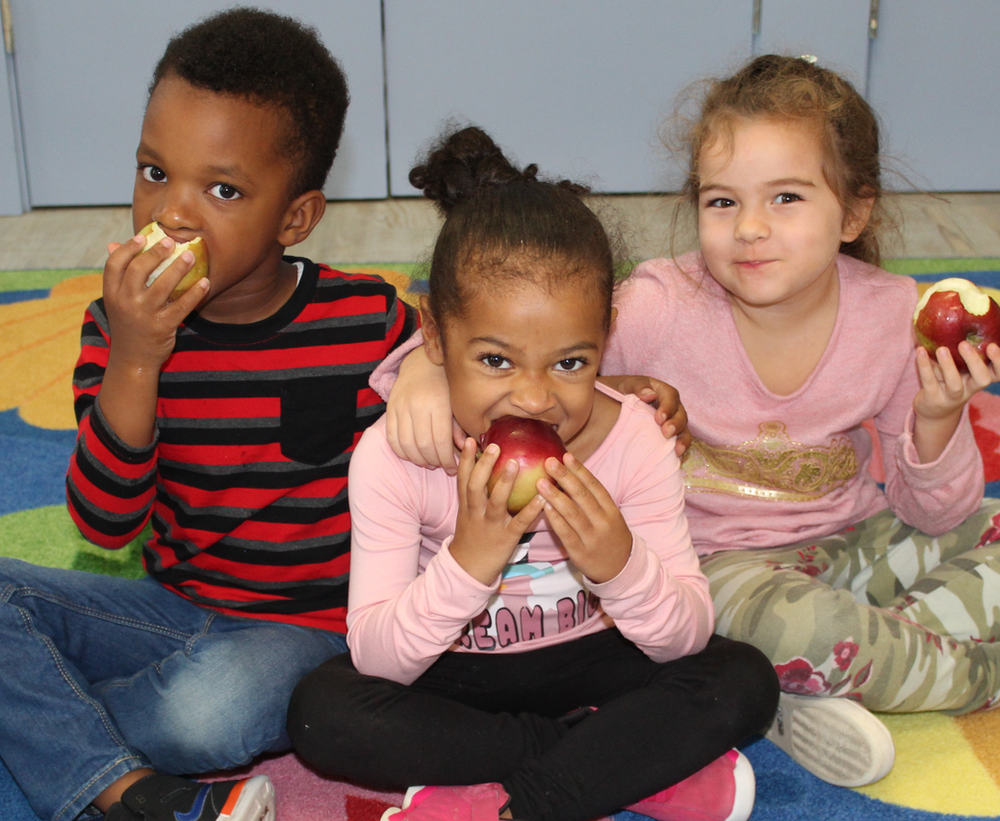 Above: Preschool students enjoy a healthy snack.
With the holidays upon us, we know you're checking your list. But check again: is giving back to your community on there? You don't have to brave store lines or wrap 4,206 gifts; giving a gift to your Newport County neighbors is as easy as clicking a button. By the end of this year, the Dr. Martin Luther King, Jr. Community Center will serve at least 4,206 people in Newport County. Will you give the gift of education, hunger services, community enrichment, and dignity to your neighbors this holiday season? And: If you give today, your gift will be MATCHED, dollar-for-dollar. The perfect time to give is now. Can Newport County count on you?
If you don't help, who will? Please make your tax-deductible gift today and it will be MATCHED dollar-for-dollar.
Give by December 31st, 2019 and DOUBLE YOUR IMPACT!
A special group of friends including Eileen and Walter Jachna, Zulekha and Steve Ludwig, George W. Emerson, III, and The Point Association of Newport, RI will double your gift!
They will match your donation up to a total of $45,000, if received by December 31st.
Board of Trustees
Rose M. Hyder, President
Eilish FitzGerald Clarkson, Vice President
Kim Bullock, Co-Secretary
John Rok, Co-Secretary
John L. Burke, Treasurer
Elizabeth Alofsin
Gail Alofsin
Kelly M. Doern
Matthew Gray
Elizabeth Gugliotta
Judy Hall
Rebecca Knapp LeBlanc
Elizabeth Phelps
David D. Schuller
Whitney C. Slade
John P. Sullivan
Kathleen Taddei
Executive Director
Heather Hole Strout