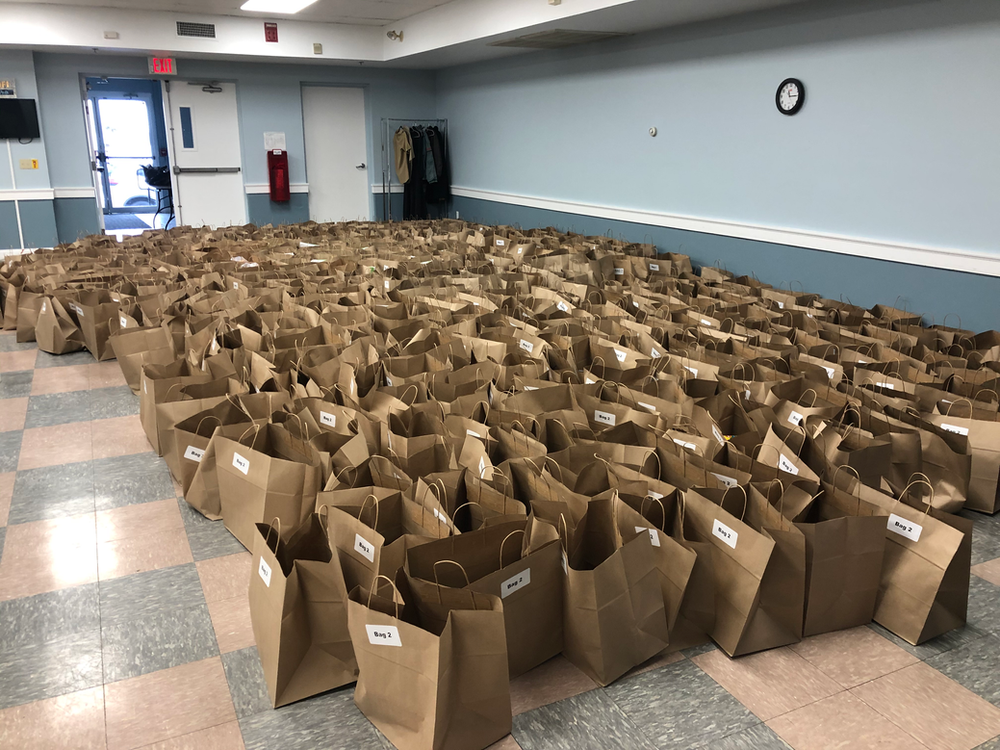 It's a challenging and anxious week for all of us. Many of you are dealing with unemployment, layoffs, and are suddenly being without childcare. We know how strong Newport County is. We'll get through this, together, and we're here for you.
Need Help?
FOOD PANTRY: Newport County residents can receive about two week's worth of pre-bagged food every two weeks. Pantry hours are Mon., Wed., & Fri. from 10 a.m. to 2 p.m.
For those in need of food who are quarantined, elderly or disabled, can you send a proxy to get your groceries for you? If you cannot, please call by town to get help:
Newport: (401) 845-5501
Middletown (401) 842-6556
Portsmouth (401) 643-0379
Jamestown (401) 423-9804
Tiverton (401) 625-6710
BREAKFAST: A bagged grab & go meal and coffee is available Mon. – Fri. 7:30 a.m. – 8:30 a.m. at the Edward St. entrance.
KIDS' MEALS: Newport Public Schools and food provider, Chartwells, are providing grab & go meals for families in need. (Boxed breakfast and lunch)
At the MLK Center's loading dock Mon. – Fri. 12:00 pm – 1:30 pm or at other city sites.
MOBILE FOOD PANTRY: Pre-bagged food is available from the Mobile Food Pantry truck in local neighborhoods:
Jamestown: Pemberton/Conanicus Fri., March 27th at 2:30 pm
Middletown: Oxbow Farms on Tues., March 31st from 12 pm to 1 pm
Want to Help the MLK?
FOOD DONATIONS & VOLUNTEERING: For your and our staff's safety, we can't accept food donations or volunteers right now. (We know: we never thought we'd see the day either.)
Thank you to everyone who has donated to the MLK Community Center during this time of unprecedented need. If you have the capacity to help at this time: monetary donations are the best way to help. Your support helps purchase food to sustain our essential services.
Please share this message with those who need help, and those who might want to offer help.
For more information on COVID-19 and to locate other health resources, please see the Rhode Island Department of Health's website: health.ri.gov/diseases/ncov2019/
We're adapting to the rapidly changing COVID-19 crisis.
Stay well, Newport County!
Questions? Call us:
(401) 846-4828
20 Dr. Marcus Wheatland Blvd., Newport, RI 02840