UPDATES FROM THE MLK COMMUNITY CENTER
Friday, July 10th, 2020
---
SUMMER CAMP: MORE THAN YOU THINK
…especially this year!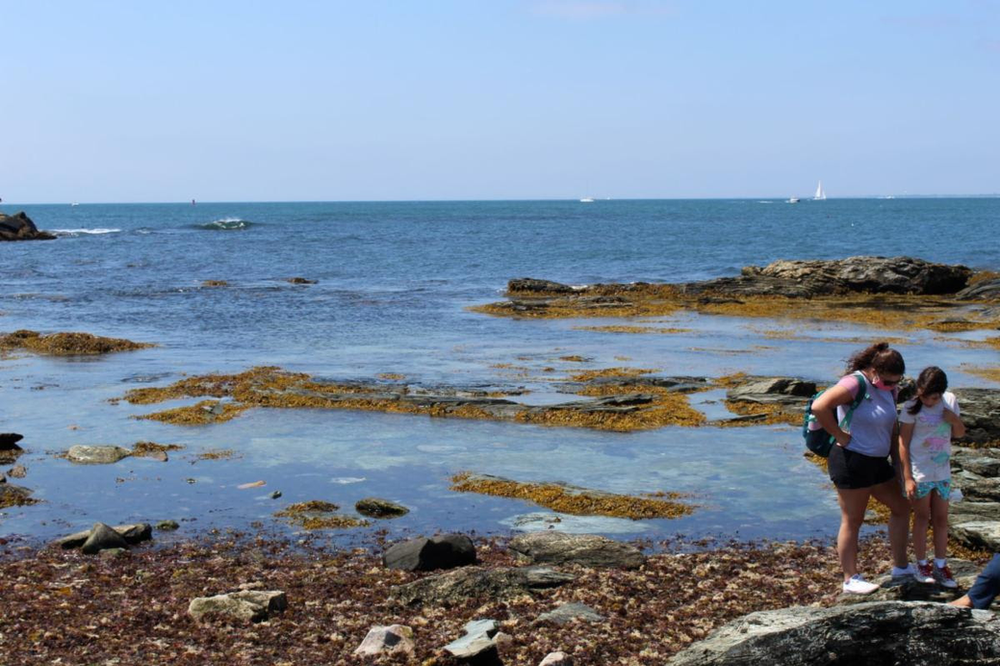 Pictured: A camper and her counselor explore the tidal pools at Brenton Point
When you think of Summer Camp at the MLK, what comes to mind?
If you thought "arts & crafts, sports, and outdoor activities," you're correct! But, there's actually a lot more to it: math, literacy, sailing lessons, the beach, Movement & Mindfulness, cooking, astronomy, zoology, meteorology… and the list goes on!
The first week of Summer Camp 2020 is in the books, and campers have already done so much! This year, the summer fun and learning remain the same, but campers are separated into two stable groups who do not interact to maintain social distancing. This week, both groups of campers: hiked & explored the shoreline at Brenton Point State Park, sailed Newport Harbor with Sail Newport, went to the beach at Fort Adams, practiced Movement & Mindfulness with Jenny Williams from Happy Planet Yoga, had their skills assessed in math and reading, and worked on their summer
social/emotional goal sheets. Students will be reassessed in math and reading at the end of the summer to track their progress, and each student will assess their personal goals each week. For cooking, students made chocolate chip cookies and chicken quesadillas… yum!
Campers build a sand castle at Fort Adams
---
SUMMER CAMP: WHAT'S TO COME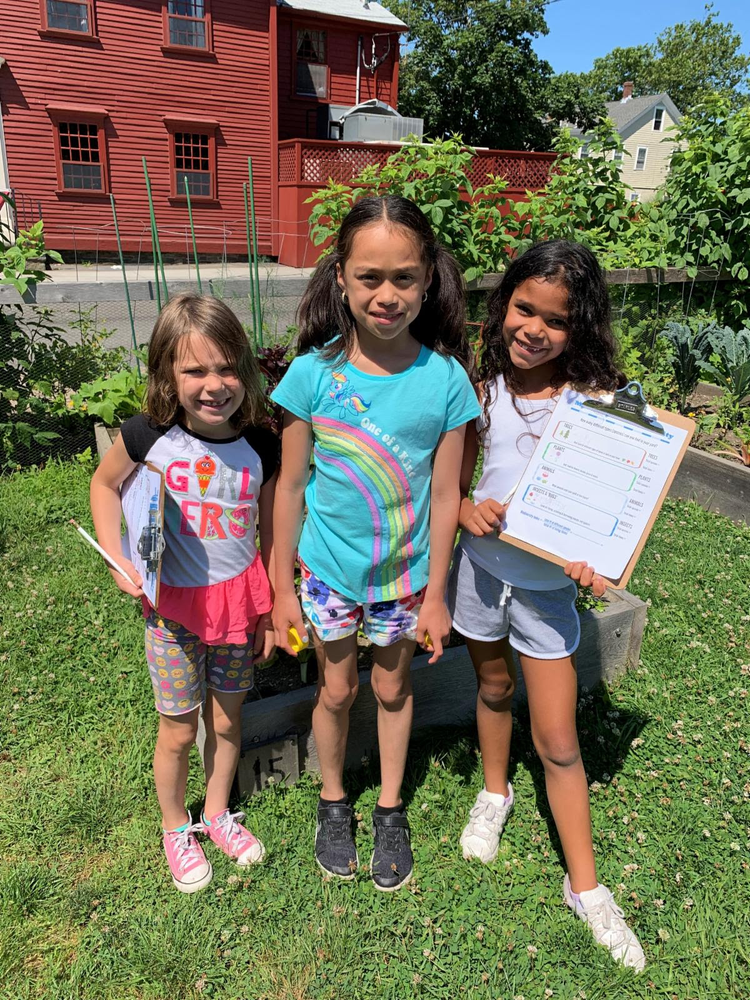 Pictured: A few of 2019's botanists
Each week, Summer Camp focuses on a theme that the week's literacy, science, and math lessons are centered around. · Week 1: Ready, Set, GO ✓ · Week 2: Astronomy · Week 3: Zoology · Week 4: Marine Biology · Week 5: Meteorology · Week 6: Botany · Week 7: Review
---
HERE TO HELP
As a reminder, we remain open to provide:
· Grab-n-Go Breakfast every weekday, 7:30 – 8:30 (MOVED to Marcus Wheatland Blvd. entrance)
· Food 2 Friends delivery for homebound seniors
· ,,Mobile Food Pantry visits to low-income housing communities
· Preschool for registered preschool students
· Daily Bread: Available outside the Marcus Wheatland Blvd entrance weekdays from 10 am – 4 pm. Please take no more than 2 items per family.
· A modified on-site food pantry Monday, Wednesday, Friday from 10 a.m. to 2 p.m. (,Distribution of pre-bagged groceries has returned to our main entrance: Marcus Wheatland Blvd.)
· Veggie Days weekly vegetable distribution outside, Thursdays 10 a.m. to 2 p.m.
· Summer Camp for registered summer campers
We've reduced the time between pantry visits from once a month to every 14 days because we know this is a particularly difficult time for everyone.
---
GENEROSITY x 15
Throughout the 17 weeks that we've been coping with this pandemic, we've seen people who have given 5… 10… even 15 times. As we — as a community, as an island, as a state — confront and cope with COVID-19, all of us at the MLK remain energized, and grateful to all who stand right by our side.