Wishing you and yours a Happy and Safe Thanksgiving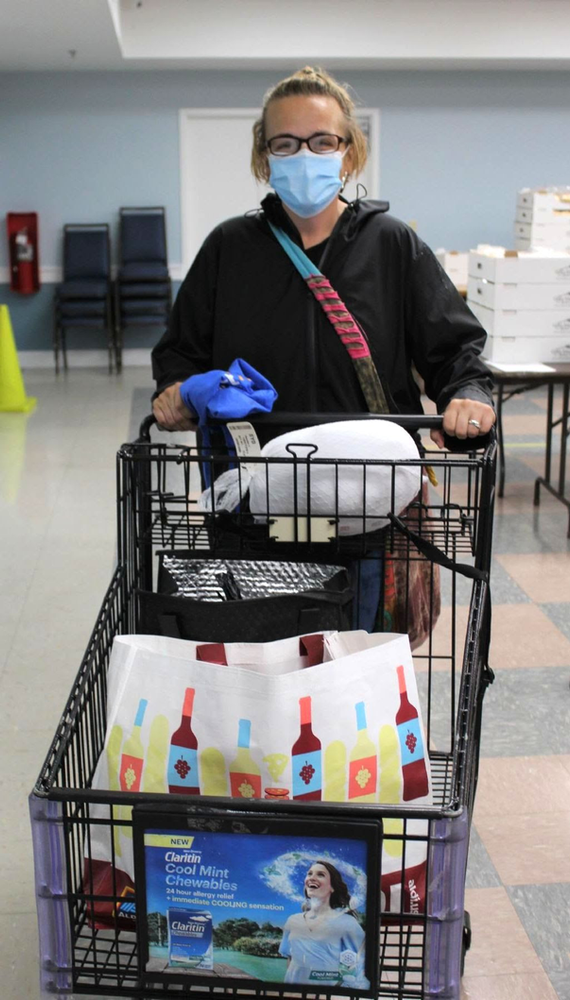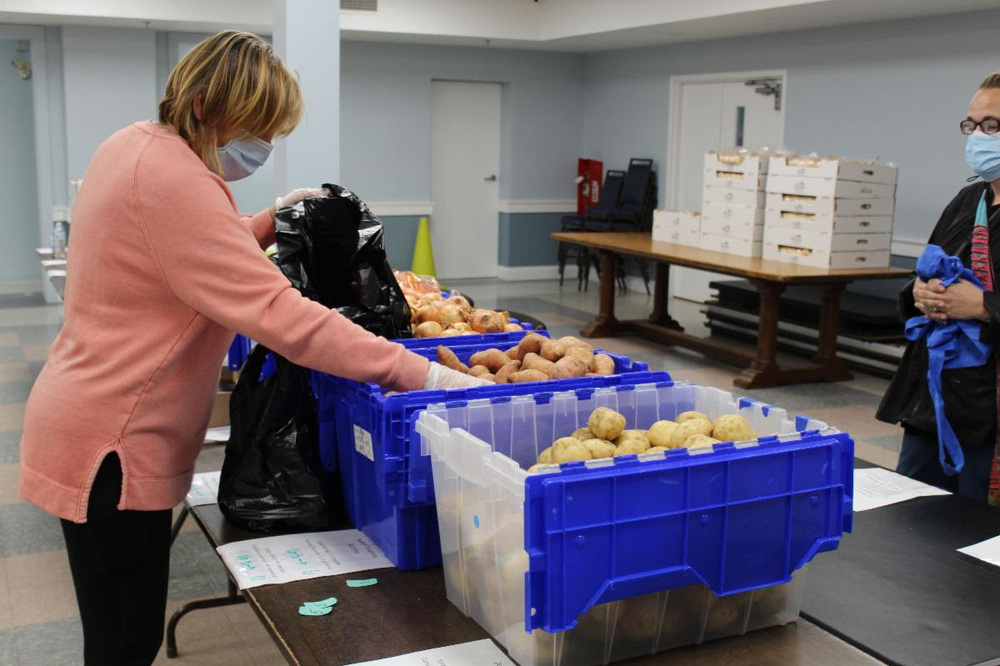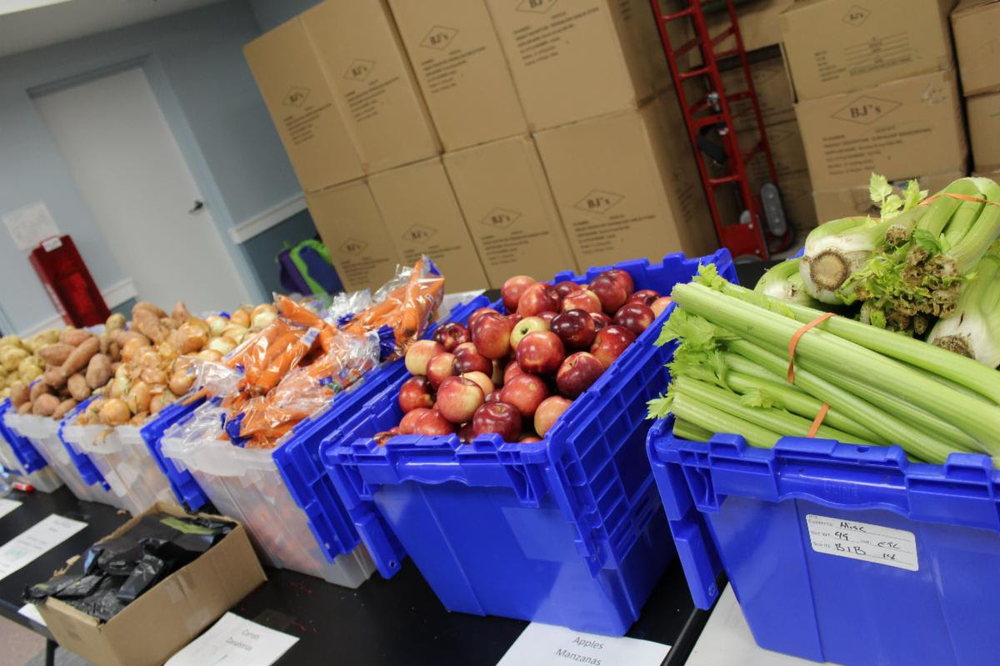 Pictured: At left: A client stops for a (masked!) smile as she leaves the Center with her cart full of Thanksgiving groceries for a family of five. Top right: Volunteers and clients are separated for safety. Bottom right: Bins filled with fresh produce waiting for clients to choose.
In this unprecedented and difficult year, on this strange holiday,
we pause to reflect on what matters most: our beloved community.
We are thankful for Newport County's resiliency in the face of adversity, adapting to this "next normal" with grace and grit.
We are thankful for the unwavering support of our community. Because of you, we provided a turkey and all the fixings for 570 families this Thanksgiving.
We are thankful for volunteers who unfailingly answer the call and clients who trust us to treat them with dignity and respect.
We are thankful for you.
Whatever your celebration looks like this year,
we hope your table is bountiful and your hearts are full.
With gratitude from all of us at the MLK Community Center
The MLK Community Center will be closed Thursday and Friday for Thanksgiving break.
We'll reopen Monday, November 30th.
Dr. Martin Luther King, Jr. Community Center
(401) 846-4828