Updates from the MLK Community Center: Friday, May 22nd, 2020
---
DIPPING OUR TOES IN THE WATER
After 10 long weeks of coping with the coronavirus, we are beginning to "dip our toes in the water" of reopening our education programs. Our Preschool will reopen June 1st, and we are awaiting final approval on our plan to open Summer Camp. We are following all Rhode Island Department of Education and Department of Human Services guidelines to safely reopen.
Thanks to generous grant funding and private donations, we will provide scholarships for nearly 90% of weekly tuition, meaning hard-hit working families will pay only $20 per week to help them get back to work, and back on their feet.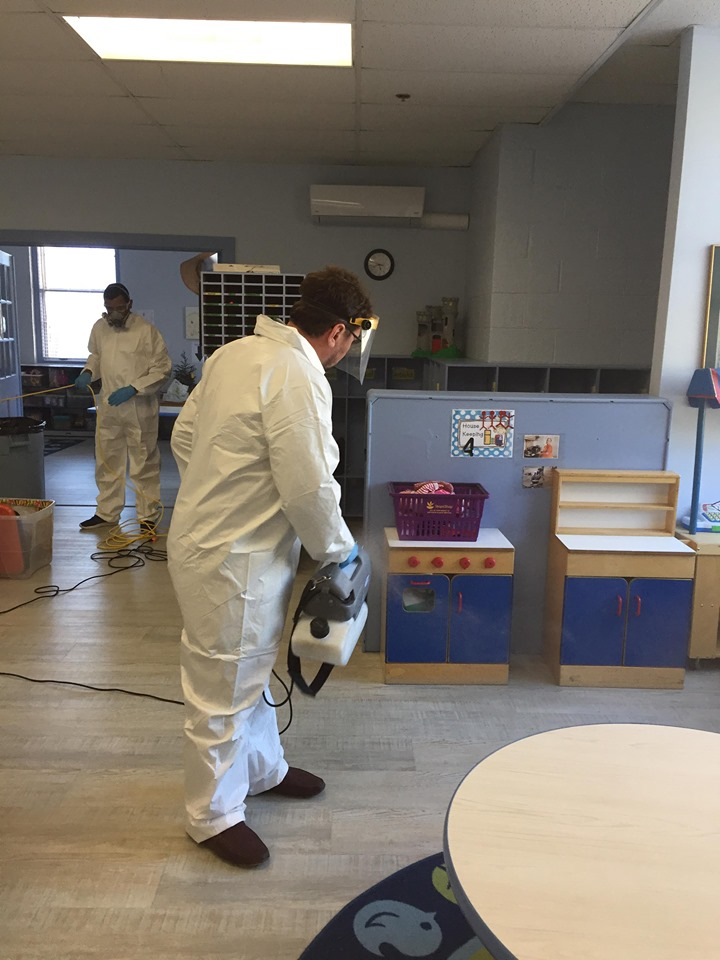 To prepare to reopen, we have had a two-part cleaning and disinfectant process done throughout the Center. All desks, countertops, tables, and other high-touch surfaces were stripped bare for cleaning and to allow the special MicroShield 360 protectant to adhere.
The health and safety of our clients, volunteers and staff is our highest priority, now more than ever.
---
GRAB 'N GO EVENING MEAL HELPS FILL GAP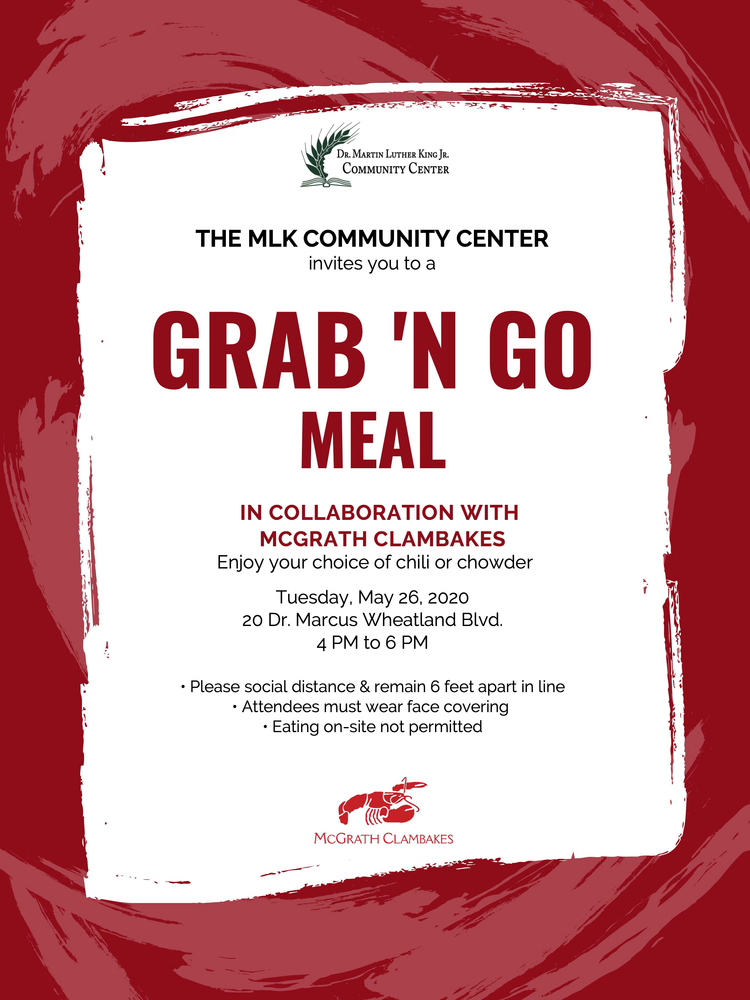 Each month, the Christian Action Center publishes a calendar of daily meals for those most in need. Many meal sites are churches which have been unable to offer meals during the pandemic. In partnership with McGrath Clambakes and Catering, we are working to fill some of the gaps.
Our first outdoor grab 'n go meal will be held this coming Tuesday, May 26th from 4 p.m. to 6 p.m. Newport County residents in need can enjoy their choice of chili or chowder free of cost! Stay tuned for additional meals coming in June.
Attendees must wear a face covering and are reminded to social distance and remain 6 feet apart in line. Sorry, eating on-site is not permitted. Please spread the word!
---
MLK COMMUNITY CENTER AMONG AGENCIES FEATURED IN FRONT PAGE ARTICLE IN PROVIDENCE BUSINESS NEWS
This week's Providence Business News sheds light on the work of Rhode Island hunger-fighting non-profit agencies during the COVID19 crisis, including the Rhode Island Community Food Bank, the Federal Hill House Association, Good Neighbors, Inc. and the Dr. Martin Luther King, Jr. Community Center.
From the article:
"We typically don't see kids shopping for their families alone and, in one hour, there were two separate instances of kids getting food for their family," said Heather Hole Strout, Executive Director of the MLK.
Strout suddenly realized how deep an impact the COVID-19 pandemic has made, beyond the health crisis. "It's everybody," she said. "This isn't something that is just touching one population over another. It's really affecting … many people who never imagined that they would be in this position."
---
HERE TO HELP
As a reminder, we remain open to provide:
Grab-n-Go Breakfast every weekday, 7:30 – 8:30
Food 2 Friends delivery for homebound seniors
Mobile Food Pantry to low-income housing communities
A modified on-site food pantry Monday, Wednesday, Friday from 10 a.m. to 2 p.m. (Edward St. entrance)
The Center will be closed Monday, May 25th in observance of Memorial Day, to give our staff a day to recharge.
We've reduced the time between pantry visits from once a month to every 14 days because we know this is a particularly difficult time for everyone.
---
GRATITUDE

This is a time when everyone is struggling, yet so many of you have given, and more than once. We are humbled by your generosity.
Thank you.