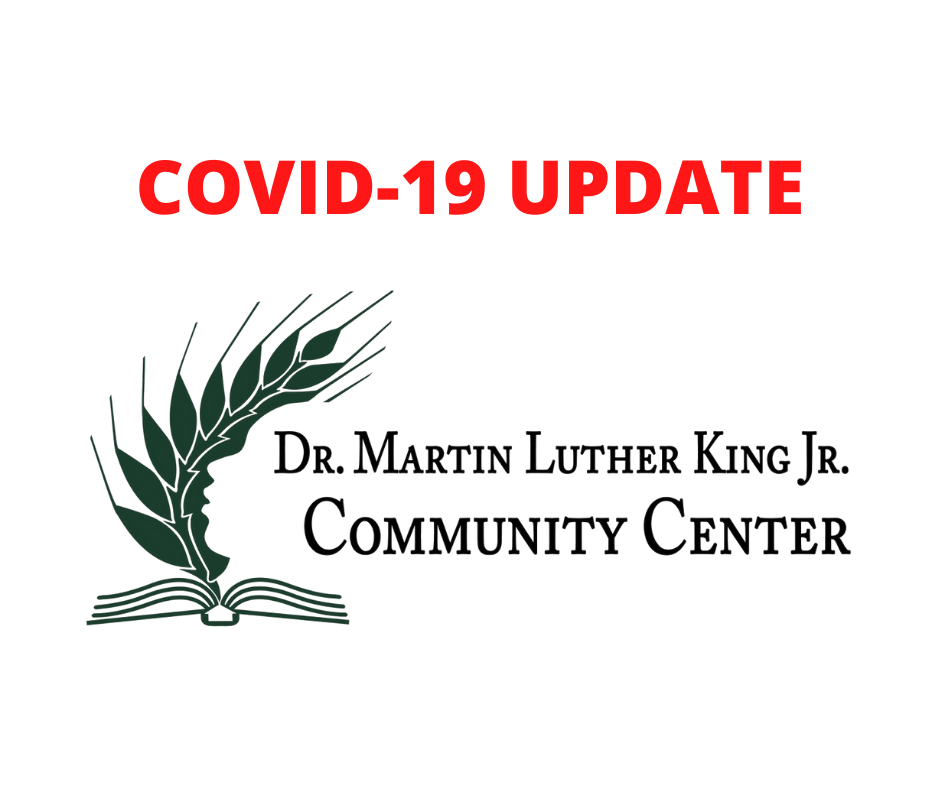 Per Governor Gina Raimondo's most recent guidelines (3/15/20), there have been some additional changes to the MLK Community Center's programming this coming week, beginning tomorrow, Monday, March 16th. Our education programs will NOT be open, in accordance to these most recent safety guidelines.
FOOD PANTRY: Clients may come to the Center on pantry days to receive a bagged selection of 1 week's worth of groceries. Pantry hours are Monday, Wednesday, Friday from 10 a.m. to 2 p.m., and Wednesday evenings 4 p.m. to 6:30 p.m. BREAKFAST: Our Monday – Friday 7:30 a.m. – 8:30 a.m. breakfast program will be moved to a bagged meal, distributed at the Edward St. entrance. COMMUNITY PROGRAMS: All community programming is cancelled, at least through the coming week. This includes LivFit, Community Art Class, Zumba, the Potter League Vet Clinic, Tuesday's Lunch & Learn, and AARP Tax Prep. PRESCHOOL: Our preschool will be closed until further notice, as outlined by the Governor's most recent safety guidelines. AFTERSCHOOL: Our afterschool program will be closed until further notice, as outlined by the Governor's most recent safety guidelines. MEAL DISTRIBUTION: Newport Public Schools and their food provider, Chartwells, will be providing grab & go meals for any families who are interested. Boxes will consist of a breakfast and lunch and will be available from 12 pm – 1 pm. Begins Monday, March 16th; available Monday – Friday. Available at the MLK Center or in front of Pell Elementary School.
VOLUNTEERING: ALL volunteering at the Center is suspended until further notice.
MOBILE FOOD PANTRY: Saturday, March 21st's Mobile Food Pantry at Parkholm Senior Center is cancelled.
For more information on COVID-19, please see the Rhode Island Department of Health's website: https://health.ri.gov/diseases/ncov2019/
We understand that this is a challenging and anxious time for our community, and new challenges will arise now for many working families who will be without childcare. We know how strong Newport County is. We'll get through this, together.
For any questions about MLK programs, please call the Center: (401) 846-4828.