UPDATES FROM THE MLK COMMUNITY CENTER
Friday, May 1st, 2020
---
STILL WORKING FOR BETTER DAYS
We know better days are ahead for all of us. Together, we made it through April. We're getting food to people across the community (our video shows you how) and our community continues to support each other. We can do this.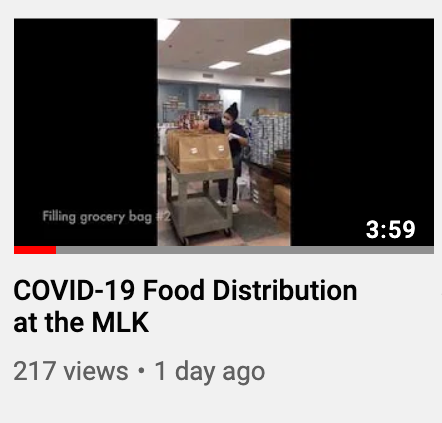 Actions speak louder than words. That's why instead of telling you about our impact, we've decided to show you. Here's what getting food to those in need in Newport County amidst a global pandemic looks like.
---
MAY MOBILE FOOD PANTRY SCHEDULE
The Mobile Food Pantry is still on the road, bringing prebagged groceries, personal care items, frozen meat, eggs, and fresh produce to neighborhoods across Newport County. Newport County residents can get help every 14 days and don't have to reside in the neighborhood the truck is visiting.
We have now teamed up with our friends at the Potter League for Animals who will be supplying pet supplies at select Mobile Food Pantry events, as indicated below.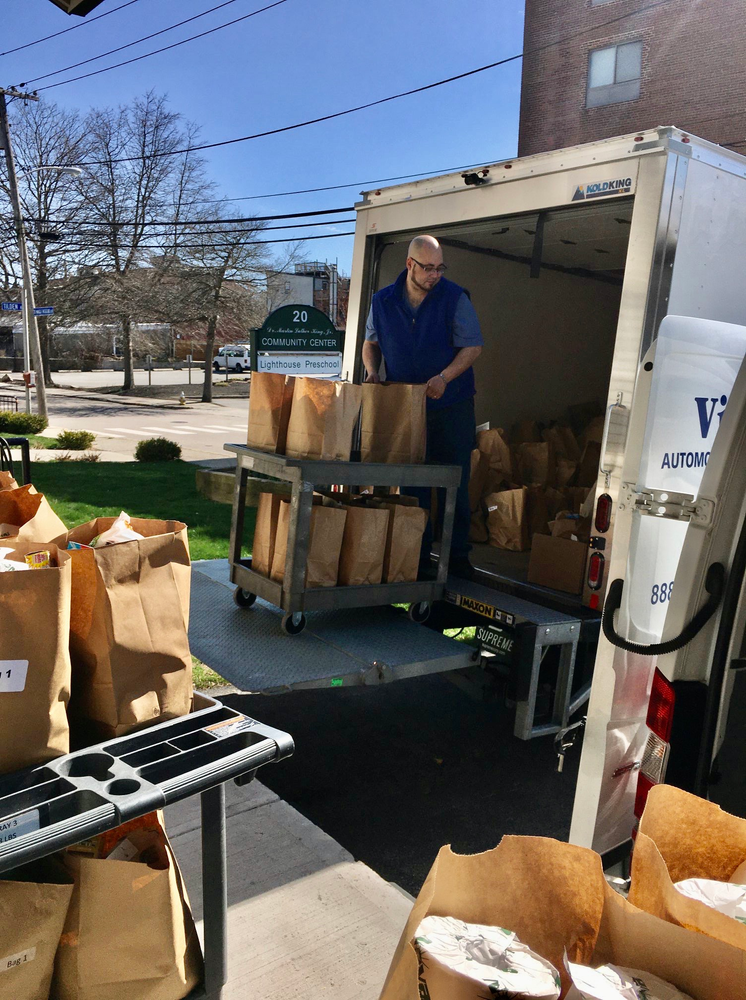 Tues. May 5th: Pemberton Apartments (JHA) (Jamestown), 12-12:45 p.m.
Tues. May 5th: Conanicus Apartments (Jamestown), 1:15-2 p.m.
Thur. May 7th: Festival Field (Newport), 12-12:45 p.m. Potter League attending
Thur. May 7th: MET School Parking Lot (Newport), 1:15-2 p.m. Potter League attending
Tues. May 12th: Parkholm Senior Center (Newport), 12-12:45 p.m. Potter League attending
Tues. May 12th: Quaker Estates (Portsmouth), 1:30-2:15 p.m.
Thurs. May 14th: Bayside Village Apartments (Newport), 12-12:45 p.m.
Thurs. May 14th: Edgar Court (Newport), 1:30-2:15 p.m. Potter League attending
Tues. May 19th: Calvary Baptist Church (Middletown), 12-12:45 p.m.
Tues. May 19th: Oxbow Farms (Middletown), 1:30-2:15 p.m. Potter League attending
Thurs. May 21st: Hancock Estates (Tiverton), 12-1 p.m.
Thurs. May 21st: Tiverton Housing Authority (Tiverton), 1:30-2:15 p.m.
Tues. May 26th: AHEPA II Apartments (Newport), 12-12:45 p.m.
Tues. May 26th: Donovan Manor (Newport), 1:30-2:15 p.m.
---
BIENVENIDOS TO NEW STAFFERS
We're delighted to introduce two new members of the MLK Team. Both are fluent Spanish speakers. Having interpreters on staff adds another level of dignity and respect to the diverse clients we serve. José Ramos is the Center's new Hunger Services program assistant. He works in the Mobile Food Pantry. Becky Howe has joined the team for the summer. A graduate student in social work, she'll help with Client Support and Census outreach. Welcome, Becky and José!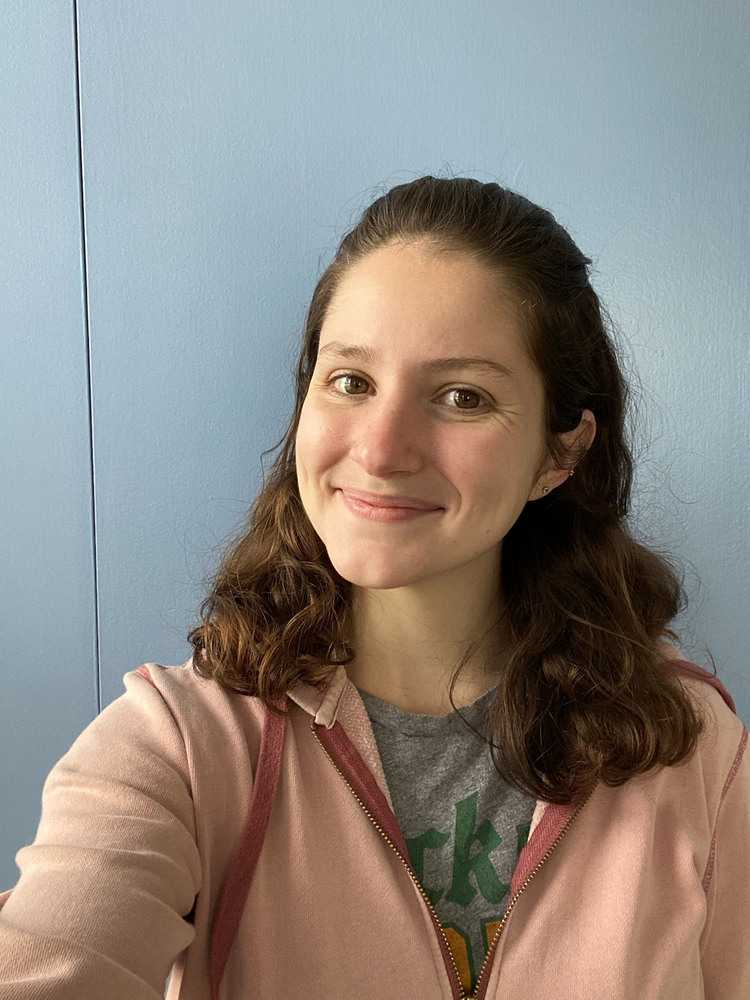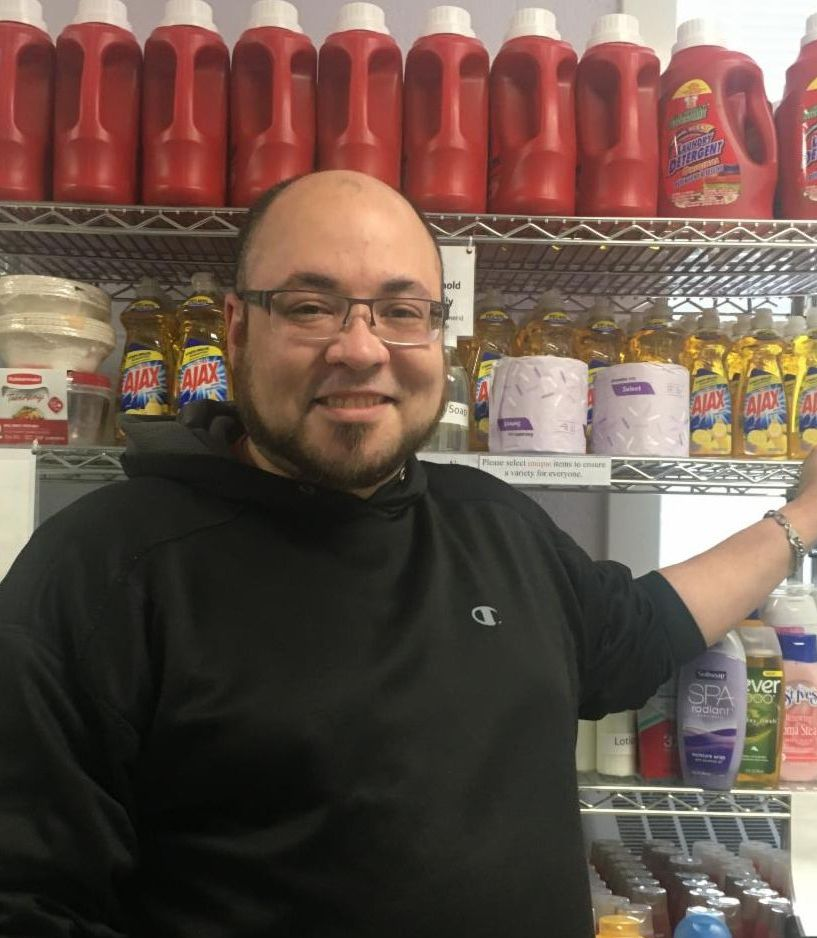 ---
DAFFODILS FOR BRIGHTER DAYS
Looking for something to do this weekend?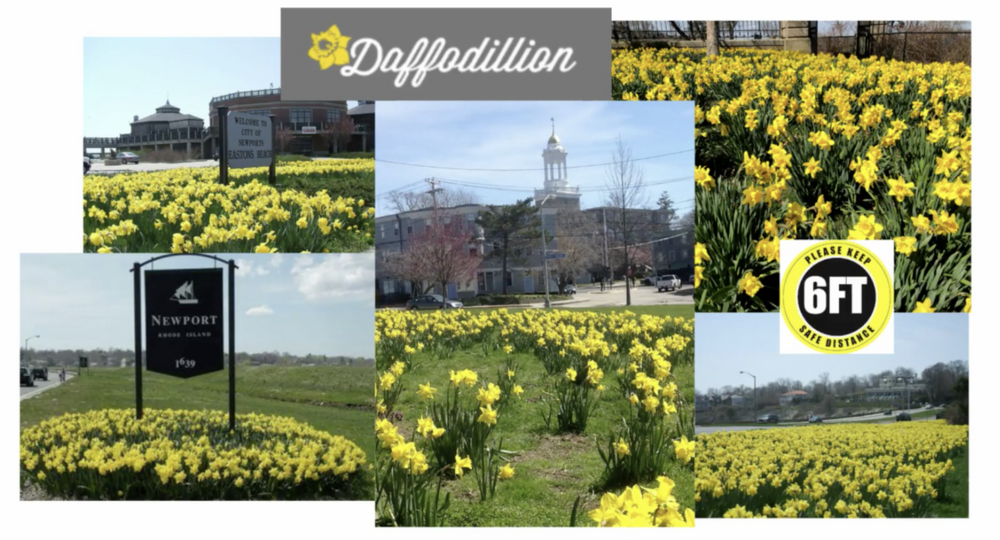 Daffodillion presents "Daffodils for Brighter Days." With only a few days left before our lovely daffodils fade, Daffodillion is inviting residents to hand cut up to a dozen flowers for themselves (or anyone in need of a little cheering up)! Take a photo or short video with your bouquet and leave a message of support for our community throughout these uncertain times. Be sure to tag Daffodillion & #Daffodillion! Watch this video for more information about the initiative, where to find the flowers, and tips on how to cut them.
---
WHATSUP NEWP FEATURES MLK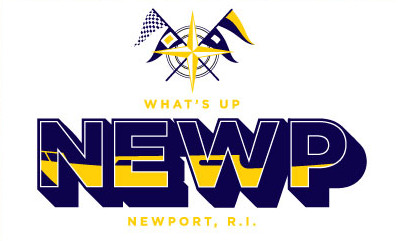 Executive Director Heather Hole Strout shares stories of impact and projects Hunger Services need into the future.
---
HERE TO HELP As a reminder, we remain open to provide:
Grab-n-Go Breakfast every weekday, 7:30 – 8:30
Food2Friends delivery for homebound seniors
Mobile Food Pantry to low-income housing communities
A modified on-site food pantry Monday, Wednesday, Friday from 10 a.m. to 2 p.m. (Edward St. entrance)
We've reduced the time between pantry visits from once a month to every 14 days because we know this is a particularly difficult time for everyone.
---
We're touched to share these kind words: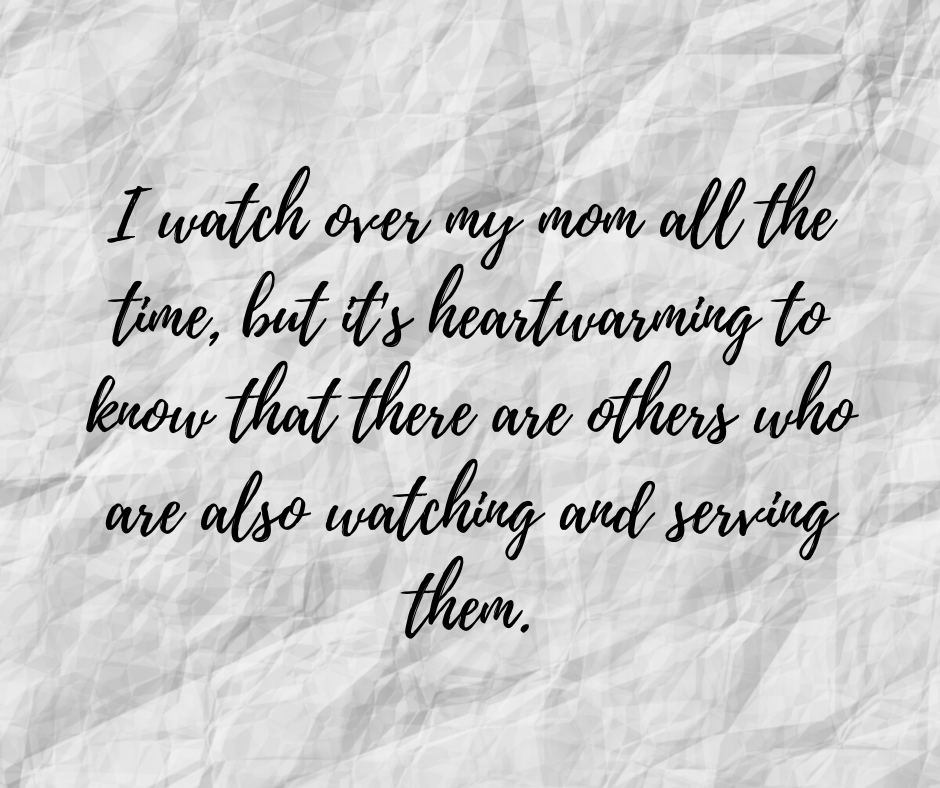 "My elderly mother (88) lives in senior housing on Hancock St. in Tiverton. She has told me about the truckload of food your Center has been bringing to her building and its residents during the Coronavirus crisis. I just wanted to express my deepest gratitude for remembering these folks on the fringes of Newport County. I watch over my mom all the time, but it's heartwarming to know that there are others who are also watching and serving them. You are so deserving of my contribution this year. A big thanks to all of you for being heroes."
That's the thing about Newport County. We really are one big family.