UPDATES FROM THE MLK COMMUNITY CENTER
Friday, April 17th, 2020
---
HAS IT REALLY BEEN ANOTHER WEEK?
Here's what we've done for the past few days
This is hard. For all of us. As our community continues to cope with crisis, all of us at the MLK are working to help as much as we can. As of April 17th, the MLK has provided food to over 2,200 people since March 13th.
As always, if the MLK can help you during these uncertain times, please reach out: (401) 846-4828. Call us Monday through Friday from 8 a.m. to 5 p.m.
---
COVID-19 CAN'T STOP THE MLK'S KIDS FROM LEARNING
Individually-tailored education packets mailed to each child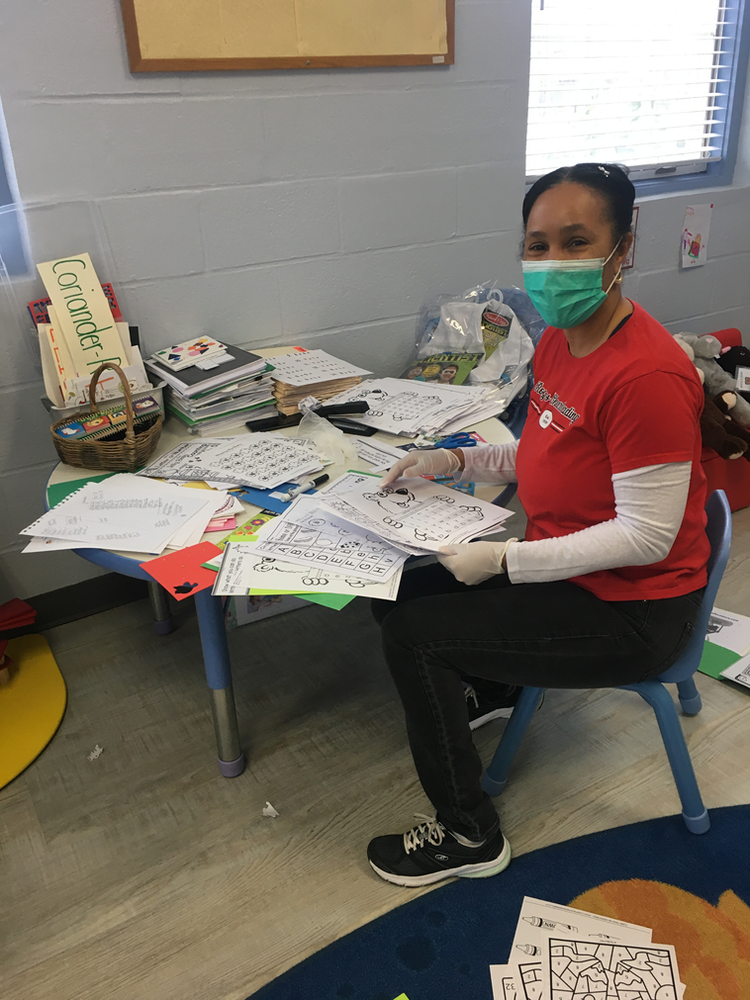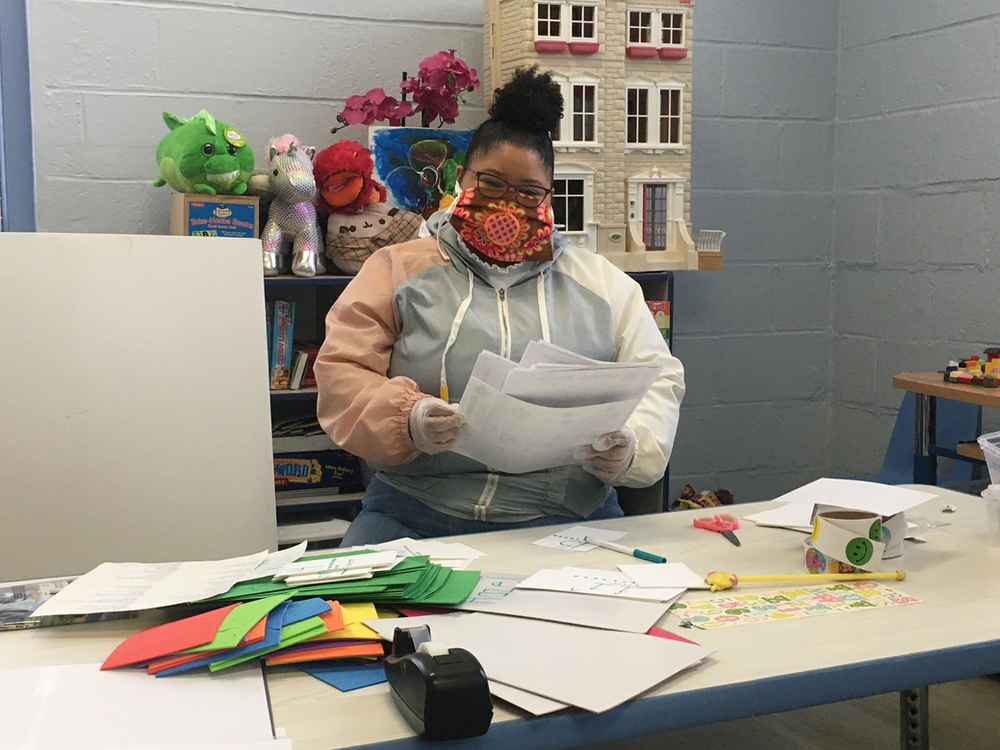 Coronavirus can't stop the MLK's kids from learning! They may be masked and gloved but we bet our preschoolers and their families will recognize Ms. Valencia (above) and Ms. Kyra (below). Despite working hard in Hunger Services since we've had to dismiss our education programs, they've created a special project for the 4-5 year olds in our preschool. In the coming days, every child will receive a packet of a month's worth of literacy and math worksheets, specifically tailored to their individual educational needs. (Children whose first language is Spanish will get English and Spanish versions.) The children will do their work on specific early learner websites so our teachers can help them, and monitor their progress. We've made sure all our families have internet access so they can participate. We've also been keeping in close contact with our 3 year olds and their families, and are sending a Spring Activity calendar for each.
---
EDIBLE RHODY
MLK featured in Edible Rhody Food & Food Access Article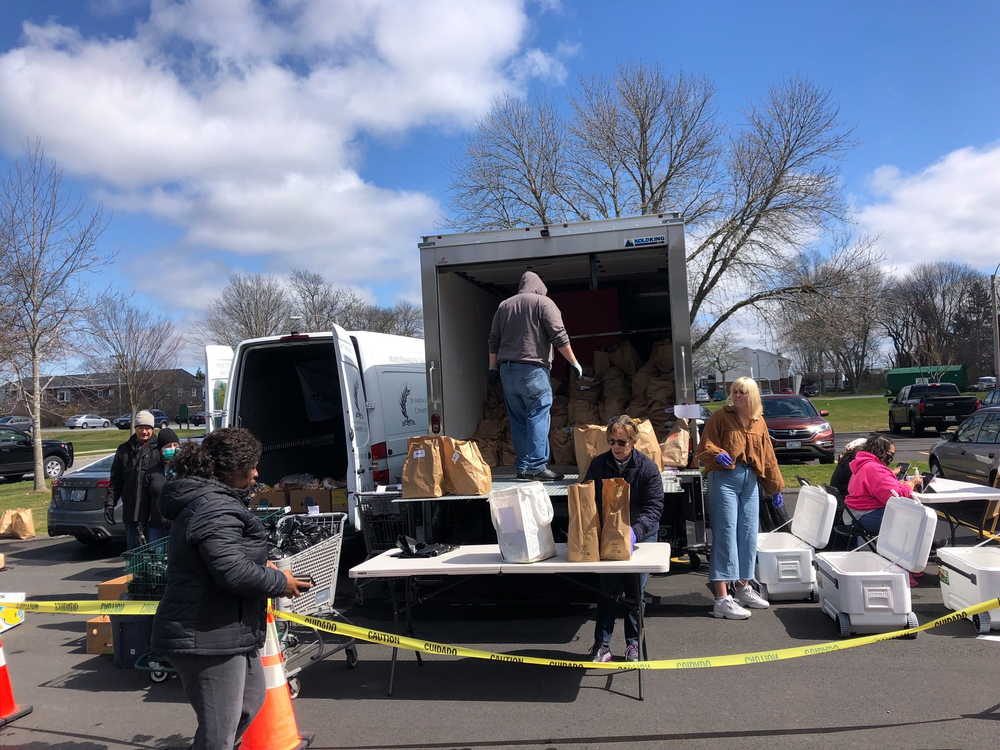 Thank you to Edible Rhody for featuring the MLK's COVID-19 response in a recent article posted to their website Thursday.
"We have seen a huge increase in people who have never come to a pantry in their life and never imagined they would have to," says Executive Director Heather Hole Strout. "We are seeing very grateful people. But they are scared, anxious— and the difference from when they walk in the door and walk out is stark….People who were already struggling will likely face an even harder time, and people who are newly struggling may need help for longer than they ever expected."
---
GET FOOD EVERY 14 DAYS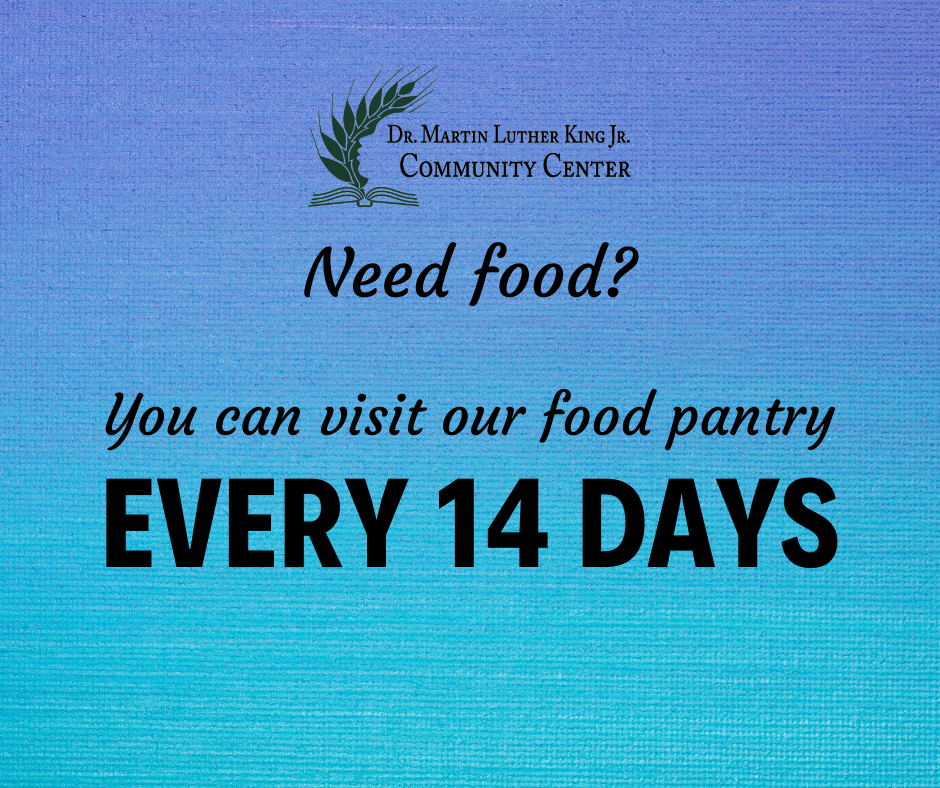 We remain open to provide:
Breakfast every weekday
Food2Friends delivery for homebound seniors
Mobile Food Pantry to low-income housing communities
A modified on-site food pantry Monday, Wednesday, Friday from 10 a.m. to 2 p.m.
The time between pantry visits has been reduced from once a month to every 14 days because we know this is a particularly difficult time for everyone.
---
A conversation with the MLK's newest friend:
"Can you tell me about what you do?
I live on the island and I just got my stimulus check…."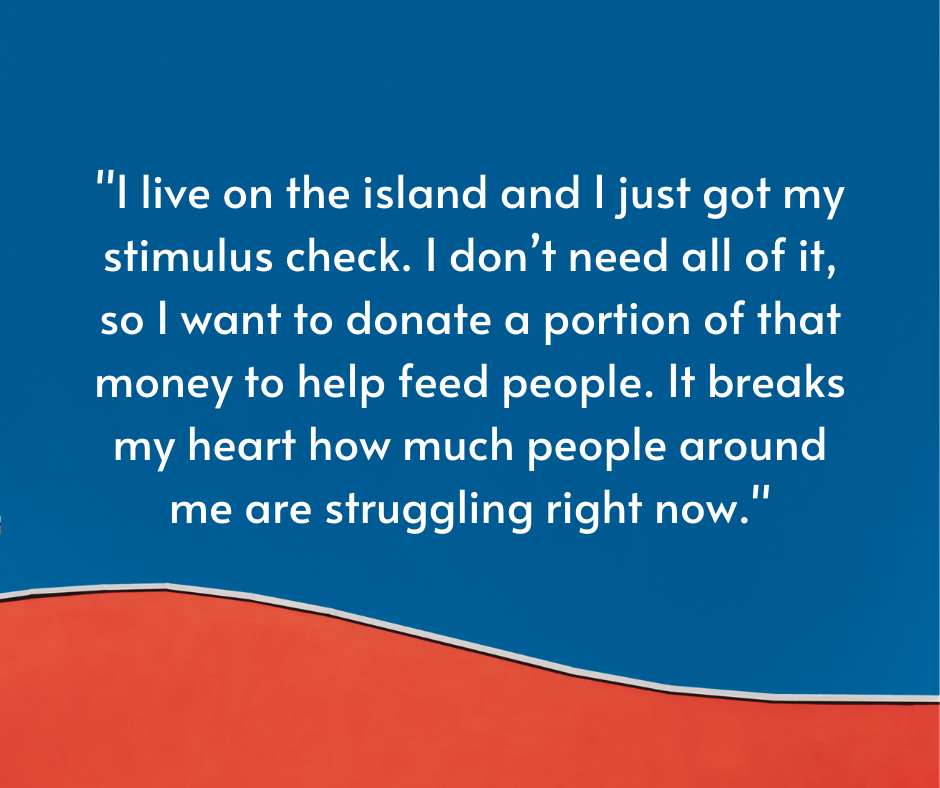 How great is our community!? We are so grateful.