UPDATES FROM THE MLK COMMUNITY CENTER Thursday, December 24th, 2020
---
ICYMI: 12 Days of Gratitude at the MLK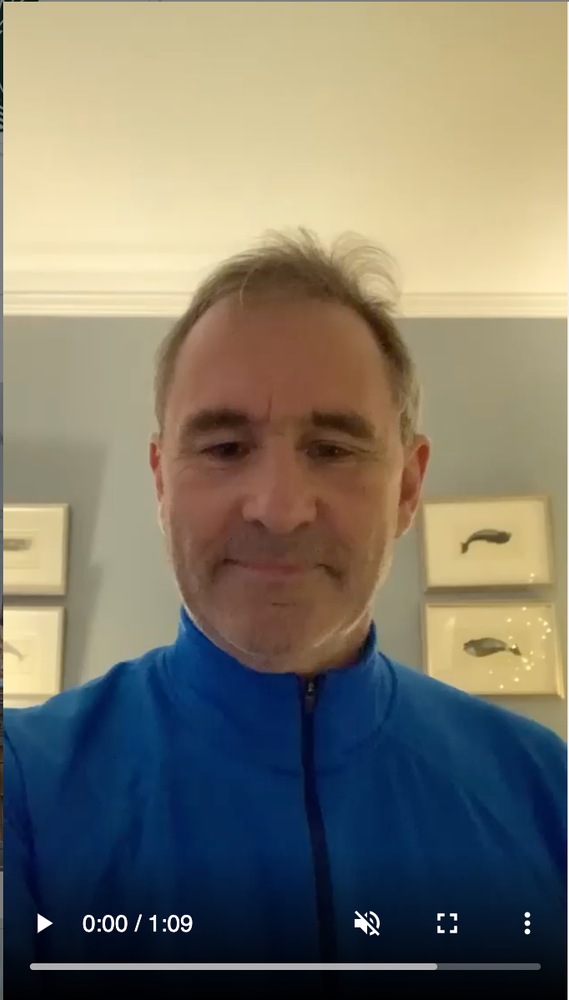 In case you missed it… As we say goodbye to 2020 and welcome 2021, the MLK begins a new social media series celebrating the things we've been particularly thankful for in 2020: "the 12 Days of Gratitude." Day 1: Whitney Slade, President of the MLK Community Center's Board of Trustees, kicked things off for day 1 with this video message thanking our generous donors. Every dollar, every pound of food you give makes it possible for us to improve the lives of thousands of Newport County families, children, and seniors. To put it simply: the MLK is nothing without you.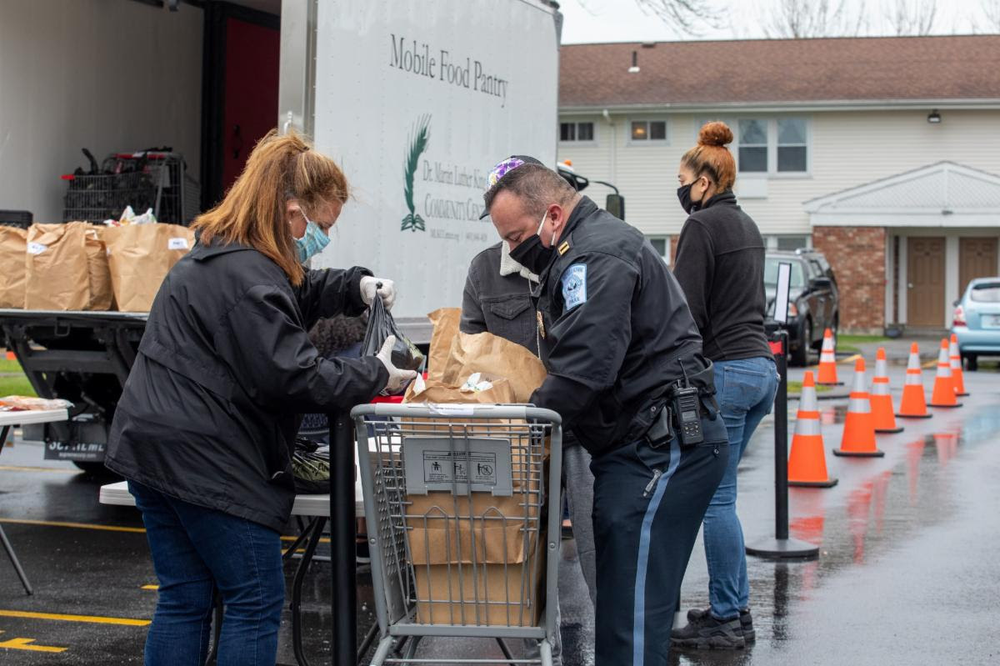 Day 2: Since then, we wanted to thank our first responders and frontline workers: To our doctors, nurses, firefighters, law enforcement, teachers, military, grocery store workers, truck drivers, postal workers, and everyone who showed up for work to serve our community throughout this pandemic: thank you. You are the glue that has held us together, and kept us safe. Your service does not go unnoticed.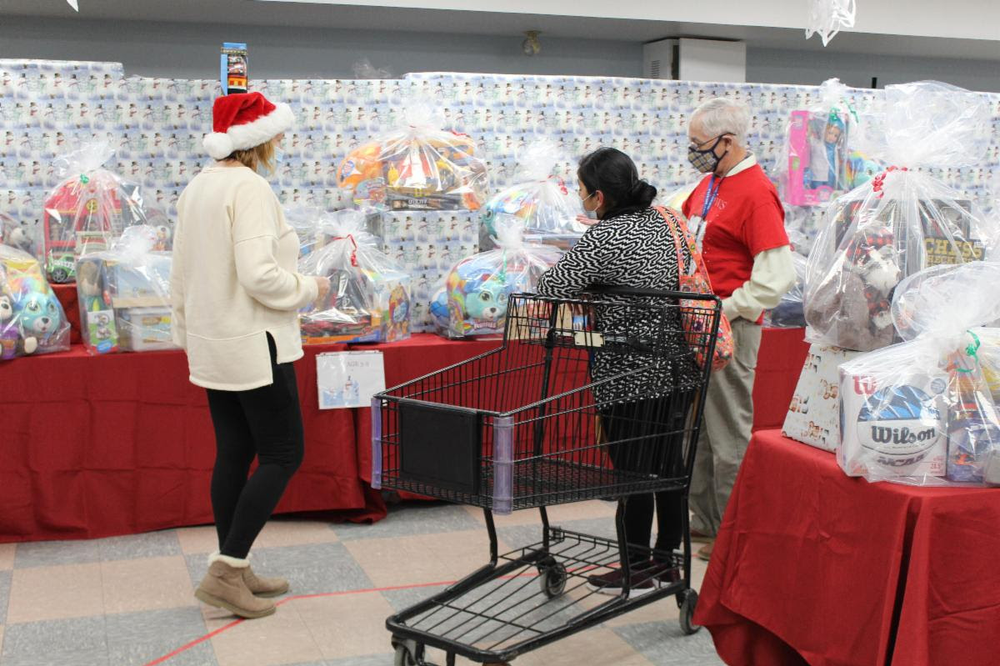 Day 3: It's difficult to ask for help. This long and difficult year, more of us have needed a helping hand, in one way or another, than ever before. Today and every day, we are thankful for our clients, who trust us to treat them with dignity and respect. Thank you for trusting the MLK Center to put a warm holiday meal on your table, to put gifts under the tree, to educate your kids and give them a safe place to learn and play. Thank you for trusting the MLK Center to always have fresh produce, meat, milk, and eggs in our food pantries; to bring high-quality, free-of-cost community programming to the neighborhood. We are honored to serve you.
To follow along in this gratitude journey, be sure to follow us on Facebook and Instagram. And, we'd love for you to join us in closing out a challenging year by celebrating gratitude this holiday season. Tag your posts using the hashtag #MLK12Days.
---
Wishing you and yours
very happy and healthy holidays!
---
HOLIDAY CLOSURE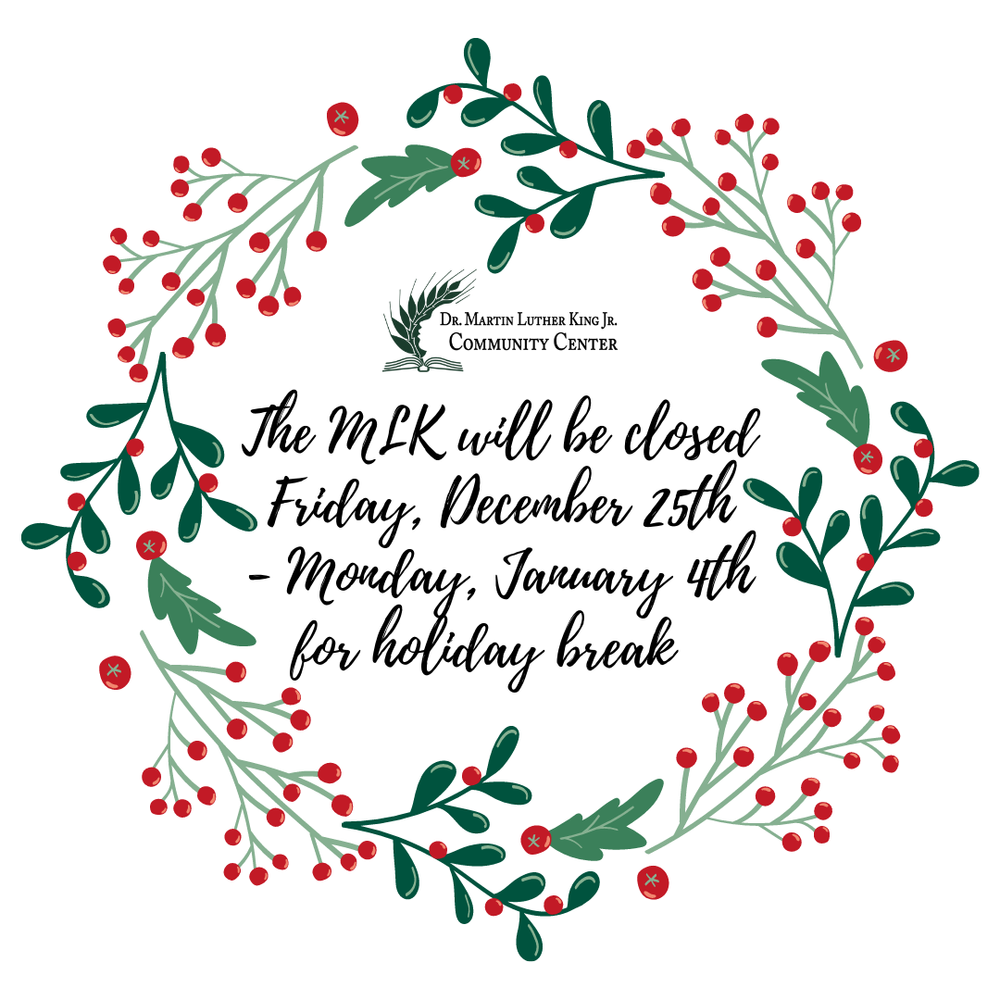 Please note the MLK Community Center will be closed Friday, December 25th until the New Year for our annual winter break so we can inventory food, clean the building and give our staff time to recharge. We will reopen on Monday, January 4th, 2021.
---

---
HERE TO HELP
The MLK Community Center will be closed Friday, December 25th until the New Year. We will reopen on Monday, January 4th, 2021.
Grab-n-Go Breakfast Mon-Fri, 7:30 – 8:30 a.m. (Marcus Wheatland Blvd entrance)
Food 2 Friends delivery for homebound seniors. Contact Ed for more info
Mobile Food Pantry visits to low-income housing communities
Preschool for registered preschool students. Openings currently available for 3 year olds. Contact Tanya by email or by phone: (401) 846-4828 x117
After School program for registered students
Daily Bread: Mon-Fri at the Marcus Wheatland Blvd entrance, while supplies last
On-site food pantry: Monday, Wednesday, and Friday from 10 a.m. to 2 p.m. and Wednesday evenings from 4 p.m. to 6 p.m. First Saturday of each month from 10 a.m. to 12 p.m.
Veggie Days weekly vegetable distribution outside, Thursdays 10 a.m. to 1 p.m. or while supplies last. ,Now year-round!
Grab 'n Go lunches: Every Tuesday and Thursday from 11:30 a.m. to 1 p.m. Free! Presented in collaboration with McGrath's Clambakes. Menu TBD. Eating on-site not permitted.
Christmas Eve Grab 'n Go Meal: Our last gift to the community of 2020 is a ,special Christmas Eve meal, free of charge for anyone in need. Stop by on December 24th from 11:30 a.m. to 1 p.m. for a festive meal from McGrath's Clambakes and delicious cupcakes from Newport Sweet Shoppe. Eating on-site not permitted.
Stepping Stones mentoring program: Start your journey to food security and overcome the obstacles that might stand in your way with the help of Client Support Specialist, Dezarae. This one-on-one mentoring program is open to any Newport County resident willing to meet (virtually or in-person) twice per month for at least six months, aged 18+, who is struggling with food insecurity. Contact Dezarae via email or call (401) 846-4828 x118
Dolly Parton's Imagination Library, presented by the Bazarsky Family Foundation in partnership with the MLK Community Center, puts books into the hands and hearts of children across the world. They partner with local communities to mail a hand-selected, age-appropriate, high-quality book each month to registered children from birth to age five, completely free of cost & regardless of family income. More info
Donations: Donations of non-perishable food, fresh produce, household cleaning and personal care items are accepted at our loading dock Mon-Fri 8:30 a.m. – 5:00 p.m. Please ring the bell upon arrival. Masks required to donate. A list of our current needs available here.
---
Dr. Martin Luther King, Jr. Community Center
(401) 846-4828
No temenos la capacidad de traducir cada entrada del blog a español porque usamos una herramienta de traducción en el internet. Por favor, disculpe cualquier error gramática. Por favor, llame al Centro si tiene alguna pregunta.
12 días de gratitud están en pleno apogeo,
ACTUALIZACIONES DEL MLK COMMUNITY CENTER
Jueves 24 de diciembre de 2020
---
ICYMI: 12 días de gratitud en el MLK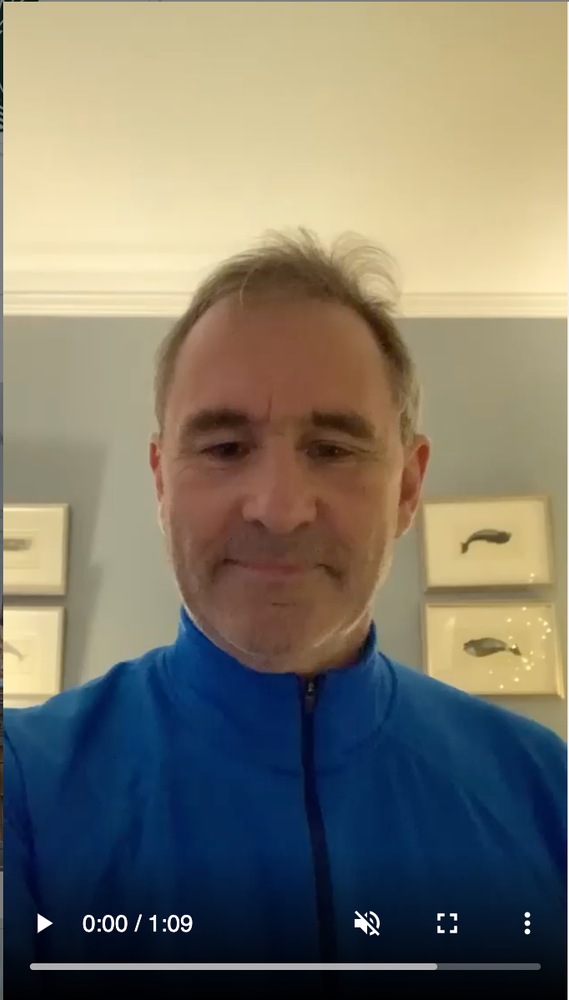 En caso que te lo hayas perdido…
Al despedirnos de 2020 y dar la bienvenida a 2021, MLK comienza una nueva serie de redes sociales que celebra las cosas por las que hemos estado particularmente agradecidos en 2020: "los 12 días de gratitud".
Día 1: Whitney Slade, Presidenta de la Junta de Fideicomisarios del Centro Comunitario de MLK, dio inicio al día 1 con este mensaje en video agradeciendo a nuestros generosos donantes. Cada dólar, cada libra de comida que da nos permite mejorar la vida de miles de familias, niños y personas mayores del condado de Newport. En pocas palabras: MLK no es nada sin ti.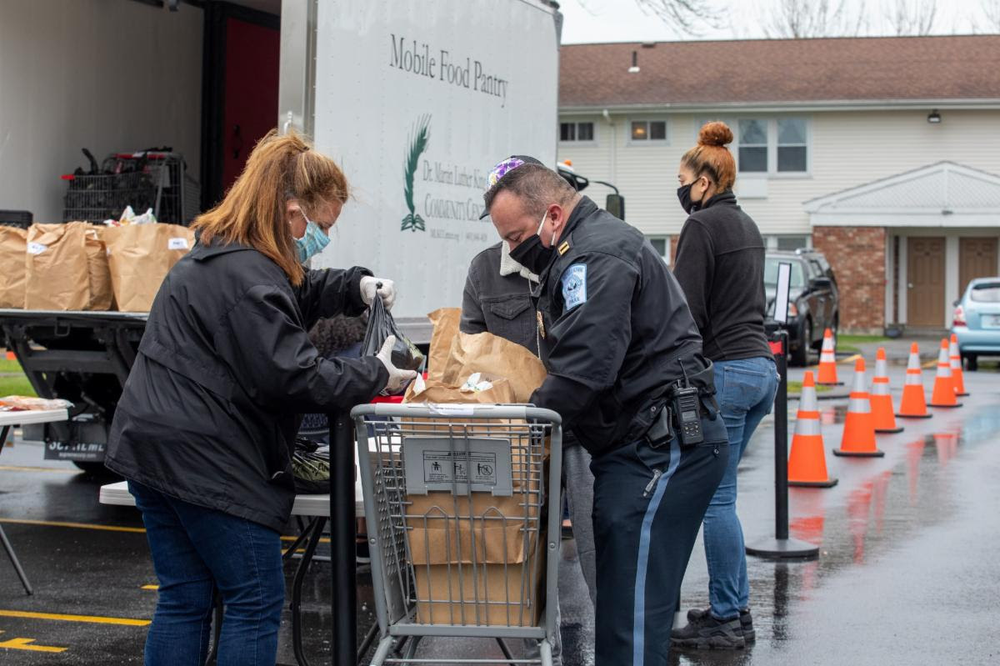 Día 2: Desde entonces, queríamos agradecer a nuestros socorristas y trabajadores de primera línea: a nuestros médicos, enfermeras, bomberos, fuerzas del orden público, maestros, militares, trabajadores de supermercados, conductores de camiones, trabajadores postales y a todos los que se presentaron a trabajar para servir a nuestra comunidad durante esta pandemia: gracias. Eres el pegamento que nos ha mantenido unidos y nos ha mantenido a salvo. Tu servicio no pasa desapercibido.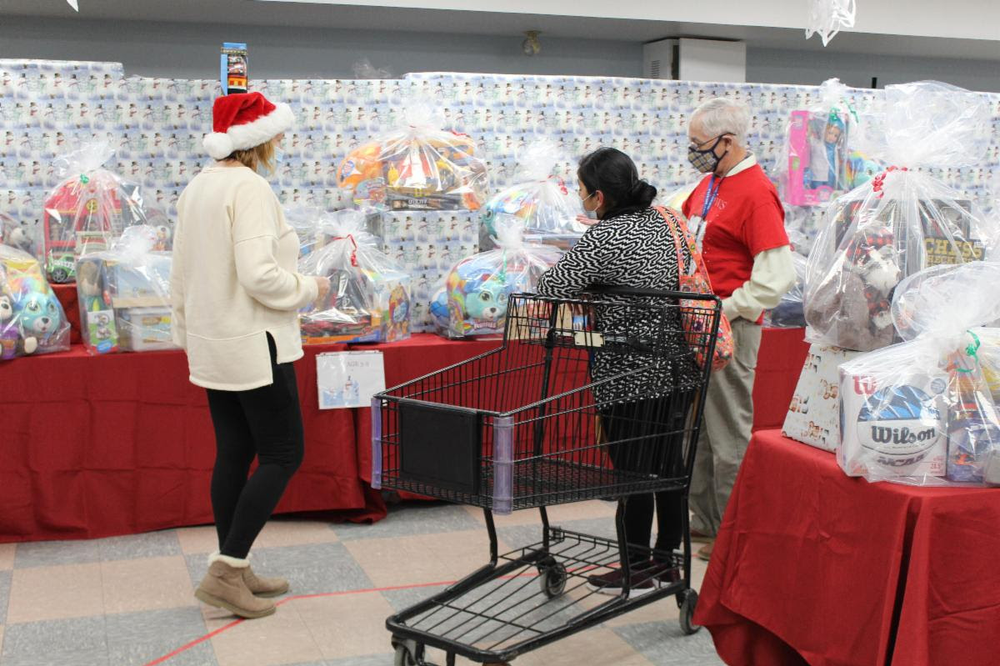 Día 3: Es difícil pedir ayuda. Este año largo y difícil, más de nosotros hemos necesitado una mano amiga, de una forma u otra, que nunca antes. Hoy y todos los días, agradecemos a nuestros clientes, que confían en que los tratemos con dignidad y respeto. Gracias por confiar en MLK Center para poner una comida festiva caliente en su mesa, poner regalos debajo del árbol, educar a sus hijos y darles un lugar seguro para aprender y jugar. Gracias por confiar en que el Centro MLK siempre tendrá productos frescos, carne, leche y huevos en nuestras despensas de alimentos; para llevar al vecindario programas comunitarios gratuitos y de alta calidad. Nos sentimos honrados de servirle.
Para seguir este viaje de gratitud, asegúrese de seguirnos en Facebook e Instagram. Y nos encantaría que se uniera a nosotros para cerrar un año desafiante celebrando la gratitud en esta temporada navideña. Etiqueta tus publicaciones con el hashtag # MLK12Days.
---
Deseándote a ti y a los tuyos
vacaciones muy felices y saludables!
---
CIERRE FESTIVO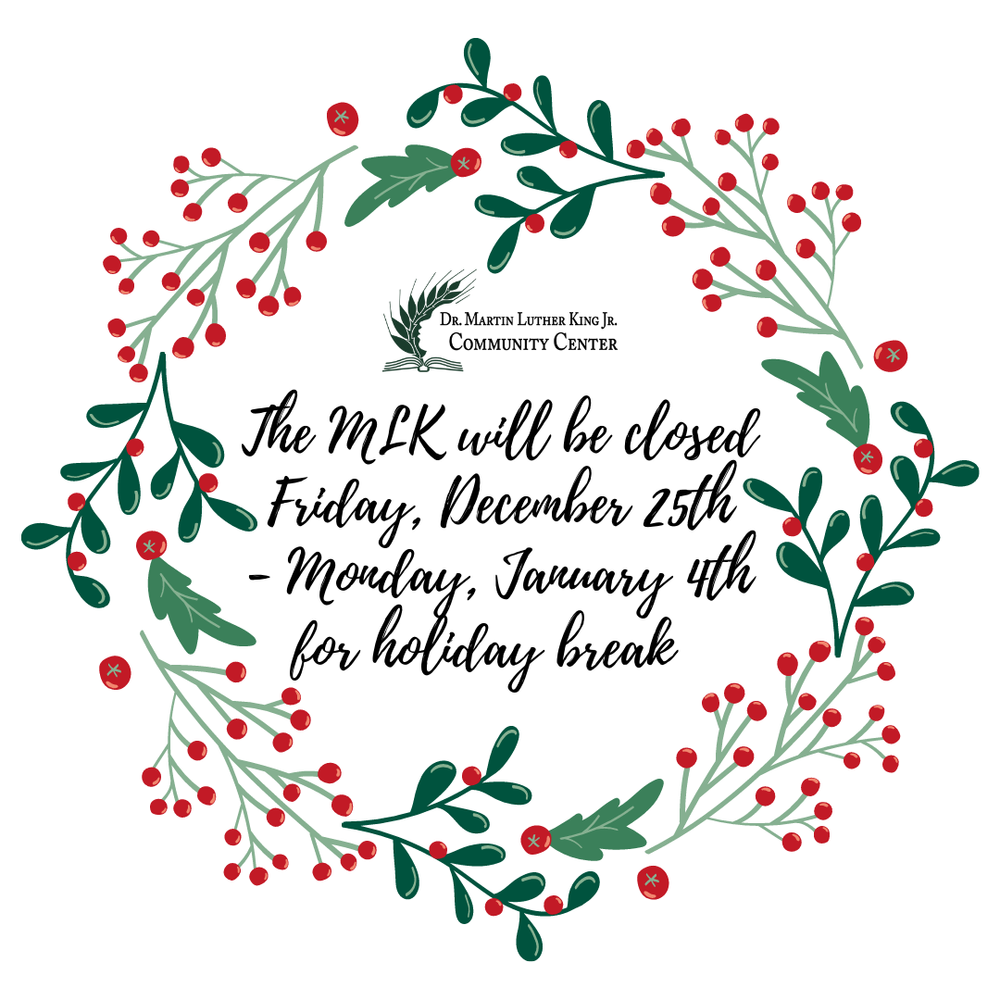 Tenga en cuenta que el Centro Comunitario de MLK estará cerrado el viernes 25 de diciembre hasta el Año Nuevo para nuestras vacaciones anuales de invierno para que podamos hacer un inventario de alimentos, limpiar el edificio y darle tiempo a nuestro personal para recargar energías. Reabriremos el lunes 4 de enero de 2021.
---

---
AQUÍ PARA AYUDAR
El Centro Comunitario MLK permanecerá cerrado el viernes 25 de diciembre hasta el Año Nuevo. Reabriremos el lunes 4 de enero de 2021.
Desayuno para llevar de lunes a viernes, de 7:30 a 8:30 a.m. (entrada de Marcus Wheatland Blvd)
Entrega de Food 2 Friends para personas mayores confinadas en el hogar. ,Comuníquese con Ed para obtener más información
,Despensa de alimentos móvil visits to low-income housing communities
Preescolar para estudiantes de preescolar registrados. Aperturas actualmente disponibles para niños de 3 años. Póngase en contacto con Tanya por ,correo electrónico o por teléfono: (401) 846-4828 x117
Programa extracurricular para estudiantes registrados
Pan diario: de lunes a viernes en la entrada de Marcus Wheatland Blvd, hasta agotar existencias
Despensa de alimentos en el lugar: lunes, miércoles y viernes de 10 a.m. a 2 p.m. y miércoles por la noche a partir de las 4 p.m. a las 6 p.m. Primer sábado de cada mes de 10 a.m. a 12 p.m.
,Días vegetarianos, distribución semanal de verduras al aire libre, jueves de 10 a 13 h. o hasta agotar existencias. ¡Ahora todo el año!
,Almuerzos para llevar: Todos los martes y jueves de 11:30 a 13:00 h. ¡Gratis! Presentado en colaboración con McGrath's Clambakes. Menú TBD. No se permite comer en el lugar.
,Comida para llevar de Nochebuena: Nuestro último regalo para la comunidad de 2020 es una comida especial de Nochebuena, gratuita para cualquier persona que la necesite. Pasa el 24 de diciembre de 11:30 a 13:00 horas. para una comida festiva de McGrath's Clambakes y deliciosos cupcakes de Newport Sweet Shoppe. No se permite comer en el lugar.
Programa de mentores Stepping Stones: comience su viaje hacia la seguridad alimentaria y supere los obstáculos que puedan interponerse en su camino con la ayuda del especialista en atención al cliente, Dezarae. Este programa de tutoría individual está abierto a cualquier residente del condado de Newport que desee reunirse (virtualmente o en persona) dos veces al mes durante al menos seis meses, mayores de 18 años, que esté luchando contra la inseguridad alimentaria. Póngase en contacto con Dezarae por correo electrónico o llame al (401) 846-4828 x118
,Biblioteca de imaginación de Dolly Parton, presentado por la Fundación de la Familia Bazarsky en asociación con el Centro Comunitario MLK, pone libros en las manos y corazones de niños de todo el mundo. Se asocian con las comunidades locales para enviar por correo un libro de alta calidad, apropiado para la edad y seleccionado a mano cada mes a los niños registrados desde el nacimiento hasta los cinco años, completamente gratis e independientemente de los ingresos familiares. ,Más información
Donaciones: Se aceptan donaciones de alimentos no perecederos, productos frescos, limpieza del hogar y artículos de cuidado personal en nuestro muelle de carga de lunes a viernes de 8:30 a.m. a 5:00 p.m. Por favor toque el timbre a su llegada. Se requieren máscaras para donar. Una lista de nuestras necesidades actuales ,disponible aquí.