UPDATES FROM THE MLK COMMUNITY CENTER Saturday, April 2, 2022
---
THANK YOU Rhode Island!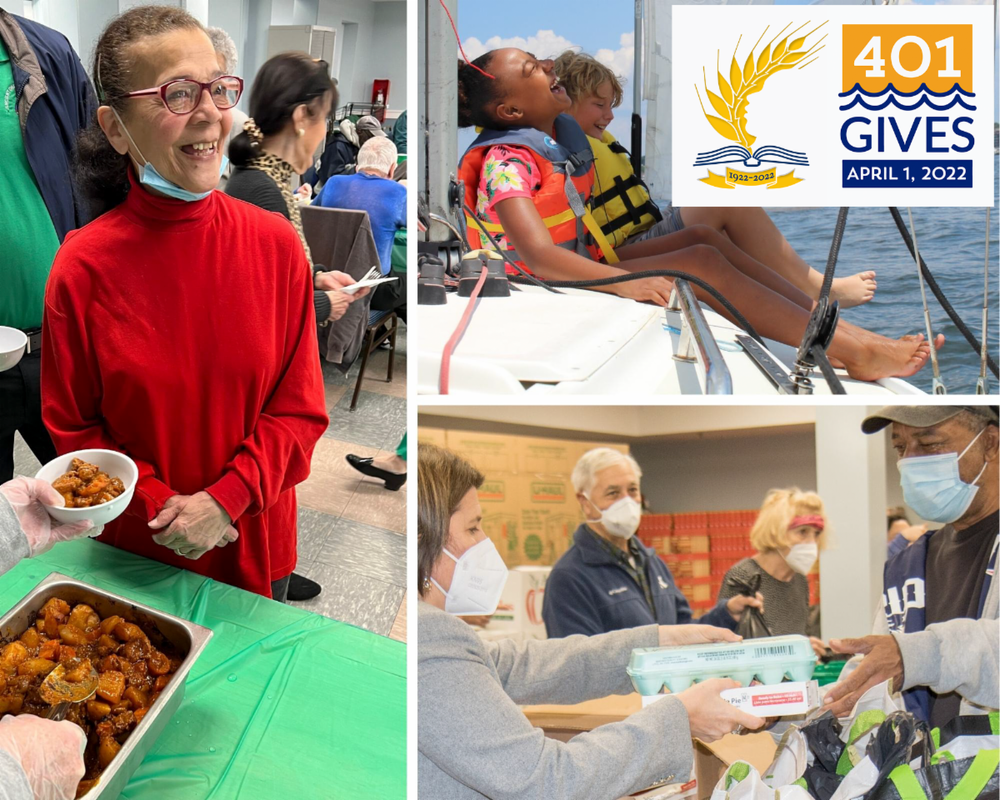 Wow, Rhode Island. Look what you did. $54,626. As of 9:30 a.m. today, that's how much you gave to the MLK's 401Gives campaign, That's a lot of help for a lot of people. What does your generosity mean at the MLK? Your generosity means a smiling child's face in Preschool or After School or Summer Camp… Your generosity means a person struggling with homelessness gets a hot breakfast… Your generosity means people get healthy food at the Center's Food Pantry and at Mobile Food Pantry sites… Your generosity means seniors socialize at Lunch and Learn… Your generosity means we can help whenever someone walks through the doors of the MLK. 401Gives is not about any one of us. 401Gives is about what we're able to do together, Rhode Island, as a community. PS: Did you miss out on giving yesterday? There's still time, but you must hurry. 401Gives 2022 closes at 6:00 p.m. on 4 /4 ! To give, visit the MLK's fundraising page. Thank you.
---
Monday's NAACP Walk with Pride: Community walk ending at the MLK!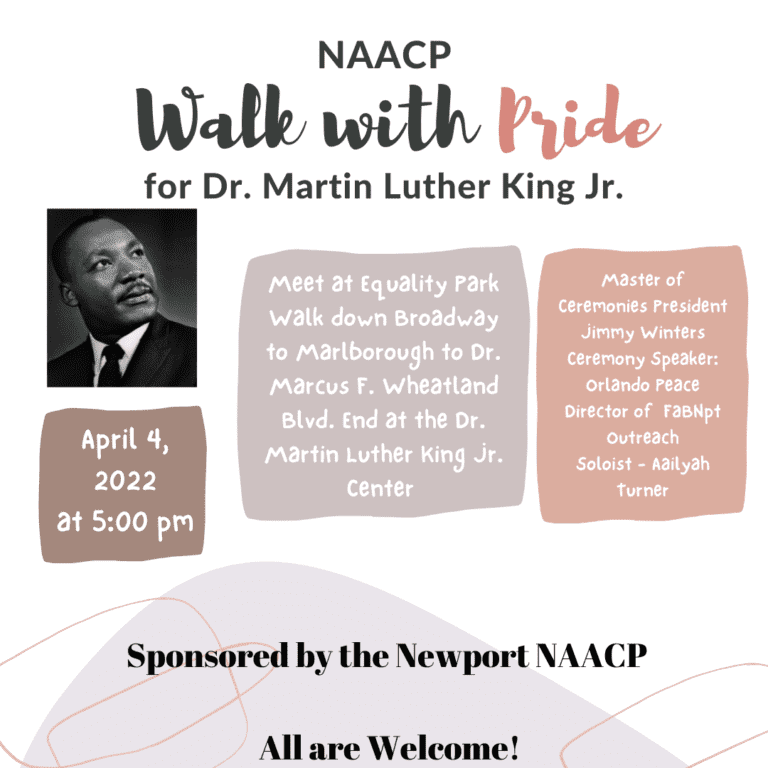 You've shown your community pride by supporting the MLK at 401Gives…on Monday, keep that community spirit going and join our friends of the Newport NAACP and Walk with Pride. The walk starts at Equality Park at 5:00 p.m. on Monday, April 4th. Join us as we walk down Broadway to Marlborough St. and finish at the MLK to remember and celebrate Dr. Martin Luther King, Jr. Details about the ceremony can be found on the included flyer and also here.
---
Dr. Martin Luther King, Jr. Community Center (401) 846-4828 anovick@MLKCCenter.org www.MLKCCenter.org
---
No temenos la capacidad de traducir cada entrada del blog a español porque usamos una herramienta de traducción en el internet. Por favor, disculpe cualquier error gramática. Por favor, llame al Centro si tiene alguna pregunta.
⭐️ Los resultados de la campaña 401Gives están listos y ¡guau!…
ACTUALIZACIONES DEL CENTRO COMUNITARIO MLK
sábado, 2 de abril de 2022
---
¡GRACIAS Rhode Island!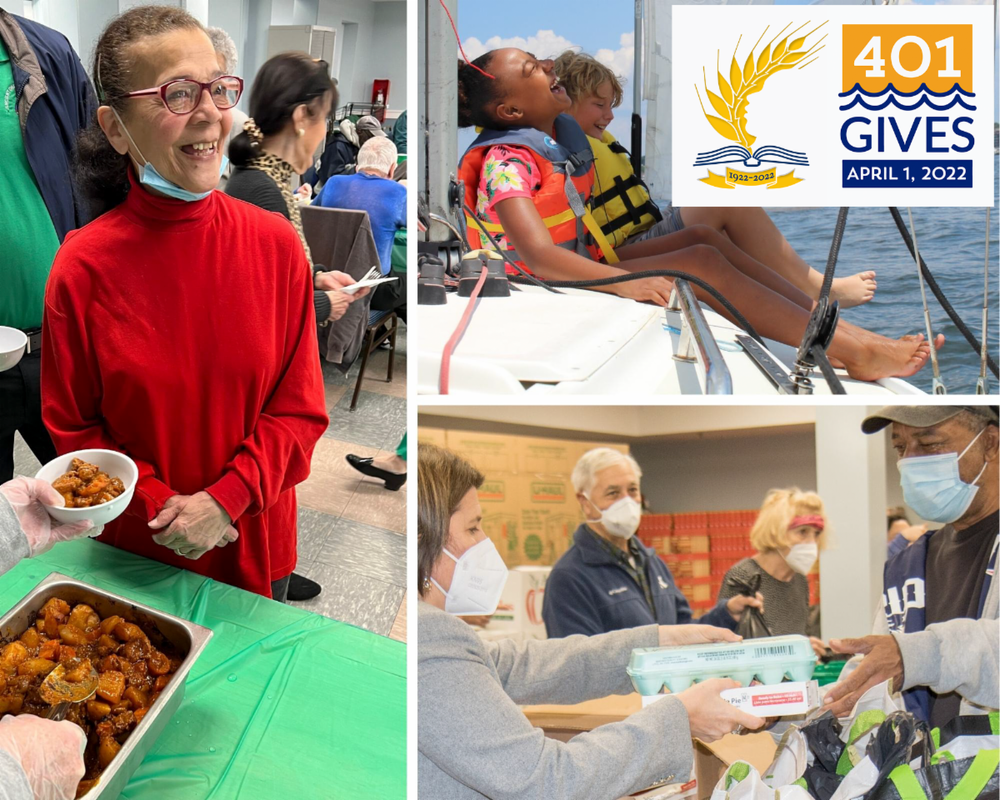 Vaya, Rhode Island. Mira lo que has hecho.
$54,626.
A partir de las 9:30 a. m. de hoy, esa es la cantidad que le diste a los MLK 401Gives campaign, Eso es mucha ayuda para mucha gente.
¿Qué significa su generosidad en el MLK?
Su generosidad significa la cara sonriente de un niño en preescolar o después de la escuela o campamento de verano…
Su generosidad significa que una persona que lucha contra la falta de vivienda recibe un desayuno caliente…
Su generosidad significa que las personas obtienen alimentos saludables en la despensa de alimentos del centro y en los sitios de despensa de alimentos móviles…
Su generosidad significa que las personas mayores socializan en Lunch and Learn…
Su generosidad significa que podemos ayudar cada vez que alguien cruza las puertas del MLK.
401Gives no se trata de ninguno de nosotros.
401Gives se trata de lo que somos capaces de hacer juntos, Rhode Island, como comunidad.
PD: ¿Te perdiste de dar ayer? Todavía hay tiempo, pero debes darte prisa. 401Gives 2022 cierra a las 6:00 p.m. el 4/4! Para regalar visita la MLK's fundraising page. Gracias.
---
Caminata NAACP con orgullo del lunes: ¡La caminata comunitaria termina en el MLK!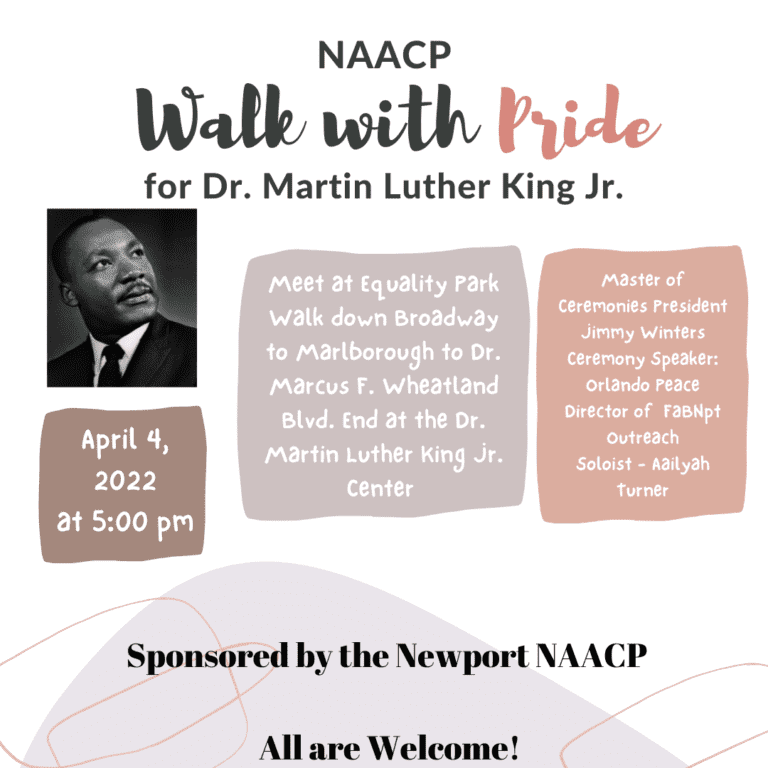 Ha demostrado el orgullo de su comunidad al apoyar a MLK en 401Gives… el lunes, mantenga ese espíritu comunitario y únase a nuestros amigos de Newport NAACP y Walk with Pride.
La caminata comienza en el Parque de la Igualdad a las 5:00 p.m. el lunes 4 de abril. Únase a nosotros mientras caminamos por Broadway hasta Marlborough St. y terminamos en MLK para recordar y celebrar al Dr. Martin Luther King, Jr.
Los detalles sobre la ceremonia se pueden encontrar en el volante incluido y también here.
---
Dr. Martin Luther King, Jr. Community Center (401) 846-4828 anovick@MLKCCenter.org www.MLKCCenter.org